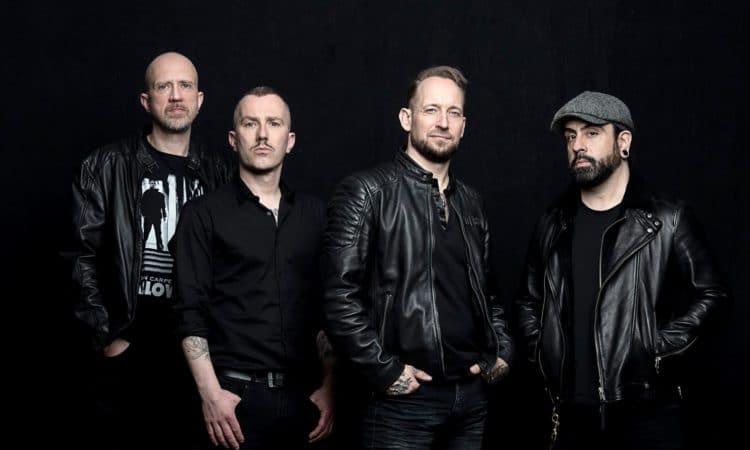 Volbeat annonce son huitième disque Servant Of The Mind et en dévoile un nouveau single, "Shotgun Blues" !

Le successeur de Rebound, Replay, Rebound (2019) sortira le 3 décembre via Universal Music et sera disponible en CD standard, en vinyle deluxe 2LP (dans diverses variantes en édition limitée) et en édition digitale deluxe. Pré-commandez l'album ici.
Pour Servant Of The Mind, le quatuor danois rock n'roll a fait monter d'un cran sa signature heavy metal, psychobilly et punk n' roll, tout en mettant en valeur la capacité du frontman Michael Poulsen à écrire des chansons et à raconter des histoires.
"J'ai écrit tout l'album en trois mois", se souvient le chanteur. "J'étais dans un bon endroit et de bonne humeur, chez moi, et j'avais un public captif de moi-même. Il y a beaucoup de signatures de Volbeat dedans. Si vous revenez au premier disque et que vous le comparez à ce que nous sommes maintenant, vous pouvez entendre comment le groupe a développé son style, tout en gardant la signature sonore."
Pour coïncider avec l'annonce de l'album, le groupe révèle "Shotgun Blues", un morceau hymne dans lequel Poulsen explore les événements fantomatiques qu'il a récemment vécus en emménageant dans une nouvelle maison. "Chaque fois que vous emménagez dans une maison, vous apportez des personnes mortes avec vous", explique-t-il. "Des trucs bizarres se produisent quand j'emménage dans une [nouvelle] maison… c'est très extraterrestre".
Le disque comprend également le "double baril" de chansons d'été que le groupe a sorti en juin dernier : "Wait A Minute My Girl" et "Dagen Før (feat. Stine Bramsen)".
Artwork et tracklisting de Servant Of The Mind
Temple Of Ekur
Wait A Minute My Girl
The Sacred Stones
Shotgun Blues
The Devil Rages On
Say No More
Heaven's Descent
Dagen Før (feat. Stine Bramsen)
The Passenger
Step Into Light
Becoming
Mindlock
Lasse's Birgitta

Deluxe 2 CD/2 LP and Digital Deluxe Bonus Tracks:
Return To None (Wolfbrigade cover)
Domino (The Cramps/Roy Orbison cover)
Shotgun Blues (feat. Dave Matrise from Jungle Rot)
Dagen Før (Michael Vox Version)