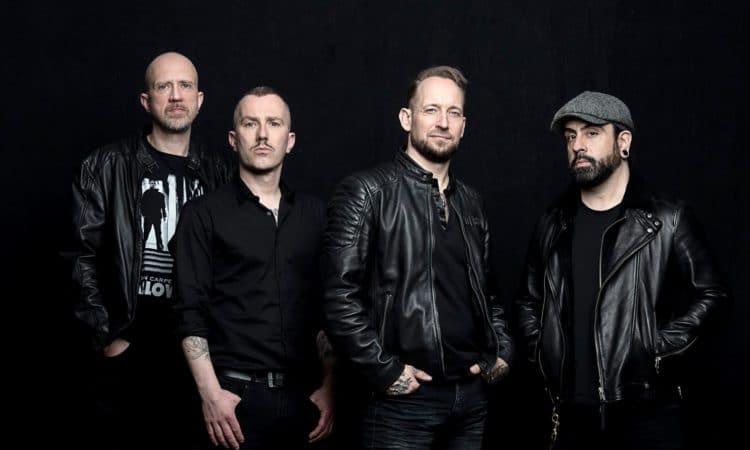 Volbeat lève le voile sur sa nouvelle vidéo !

Ces séquences sont signées Sean Donnelly, fondateur de AWESOME+modest, avec des collages de Mengqing Yuan et une animation de Steve Yeung. AWESOME+modest est un studio d'animation basé à Los Angeles, en Californie, spécialisé dans les techniques mixtes. Ils ont récemment créé toutes les animations de la mini-série documentaire de HBO "The Lady And The Dale", de "Behind The Mask" de Marvel et de "The One And Only Dick Gregory" de Showtime.
Le quatuor danois a déclaré à propos du clip : "Après avoir vu le travail qu'ils ont fait sur "The Lady And The Dale", nous savions que Sean et l'équipe de AWESOME+modest pouvaient faire quelque chose de trippant et de créatif pour "Wait A Minute My Girl". Cette vidéo a dépassé nos attentes les plus folles. C'est bizarre, amusant et fou – nous l'aimons absolument."
"Wait A Minute My Girl" et "DagenFør", les deux premiers morceaux depuis "Rewind, Replay, Rebound" (2019), ont été révélés le mois dernier.