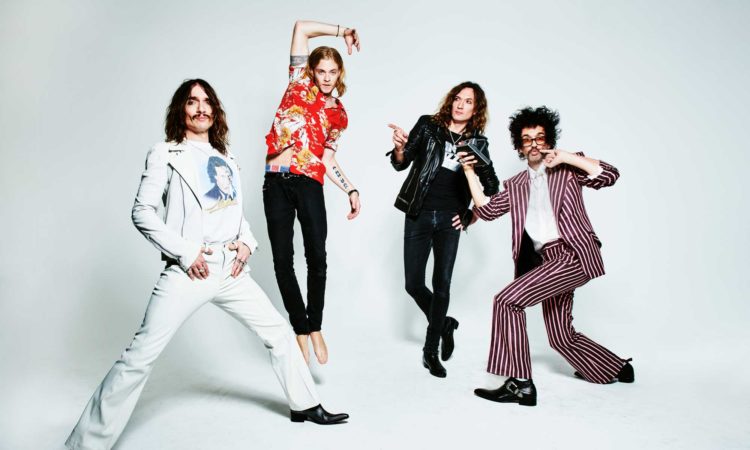 The Darkness révèle le titre éponyme de son nouvel album, "Motorheart" !

Le successeur de "Easter Is Cancelled" (2019), qui devait initialement sortir le 15 octobre, est finalement repoussé au 19 novembre prochain.
"Avec Motorheart, vous serez instantanément transporté de ces tristes vallées du sanglot aux Champs-Élysées du rock, où les bras sont levés, les verres sont gratuits et où tout le monde affiche un sourire délicieusement salace. Est-ce qu'il envoie ? Est-ce que le soleil chauffe ? Est-ce que votre partenaire s'est refroidi ? The Darkness est le pied qui botte le rock mollasson, depuis toujours !"
Rappelons que Justin Hawkins & Co défendront en live "Motorheart" lors de trois concerts français en 2022.
Tracklisting de "Motorheart"
Welcome Tae Glasgae
It's Love, Jim
Motorheart
The Power And The Glory Of Love
Jussy's Girl
Sticky Situations
Nobody Can See Me Cry
Eastbound
Speed Of The Nite Time