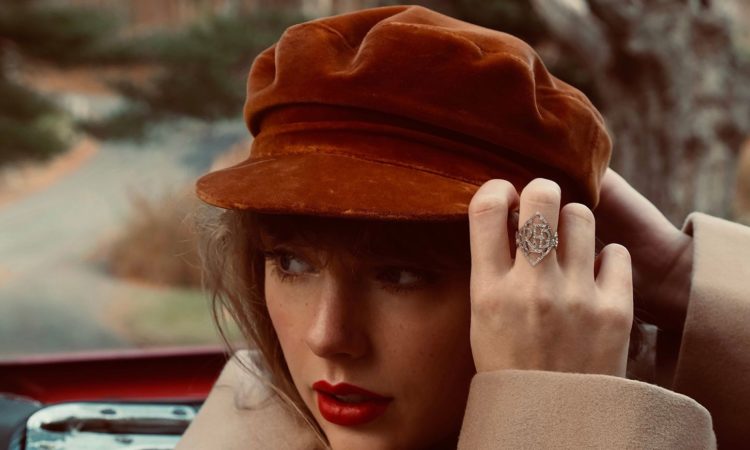 Taylor Swift livre une version encore plus triste de sa ballade de rupture estampillée "All Too Well (Sad Girl Autumn Version)" !

"L'une des chansons les plus tristes que j'ai jamais écrites vient de devenir encore plus triste. J'ai conduit jusqu'aux Long Pond Studios pour enregistrer "All Too Well (Sad Girl Autumn Version)'" avec mes meilleurs amis", a écrit la chanteuse américaine dans un message publié sur ses réseaux sociaux, en mentionnant ses "meilleurs amis" et collaborateurs habituels, Aaron Dessner (The National) et Jonathan Low, qui ont tous deux participé à ses albums folklore et evermore de 2020.
One of the saddest songs I've ever written just got sadder 🙃Drove up to Long Pond Studios to record All Too Well (Sad Girl Autumn Version) with the besties @aaron_dessner @heyjonlow https://t.co/UnbELgJGAi pic.twitter.com/Z1XK2zQkwf

— Taylor Swift (@taylorswift13) November 18, 2021

Swift est retournée au Long Pond Studios dans le nord de l'État de New York pour enregistrer la nouvelle version, où elle avait également filmé son documentaire Disney+ Folklore : The Long Pond Studio Sessions l'année dernière.
La version de dix minutes de "All Too Well" figure sur Red (Taylor's Version), le réenregistrement du quatrième album studio de Taylor Swift paru en 2012, sorti vendredi dernier (12 novembre).
"All Too Well (Sad Girl Autumn Version)" succède au court-métrage "All Too Well (10 Minute Version)" réalisé par Taylor et mettant en vedette Sadie Sink (Stranger Things) et Dylan O'Brien (Teen Wolf).
Pour en savoir plus sur "All Too Well", écoutez ou réécoutez le podcast L'EMO D'ANTHO #32 et tentez de gagner votre vinyle de Red (Taylor's Version) ici.