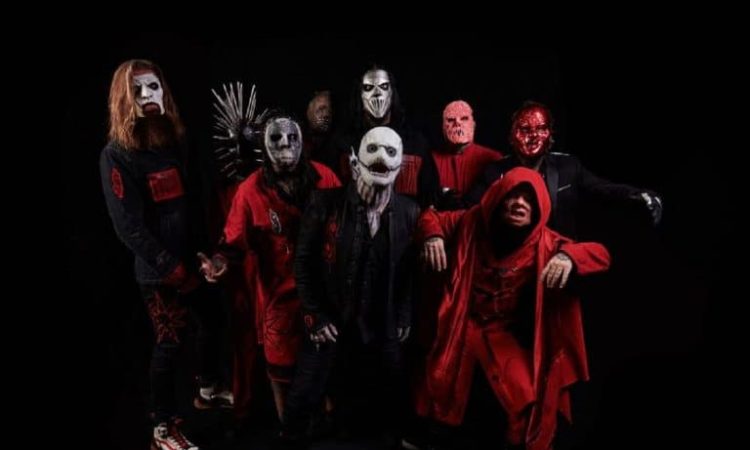 Slipknot présente le clip officiel de son dernier single "The Chapeltown Rag" !

Ces images, réalisées par le percussionniste M. Shawn "Clown" Crahan, illustrent le dernier single du groupe américain heavy metal paru en novembre dernier. Ce morceau est le premier aperçu du successeur de We Are Not Your Kind (2019) qui arrivera dans le courant de l'année. Le disque a été enregistré en 2021 avec le producteur Joe Barresi (Avenged Sevenfold, Queens Of The Stone Age, Chevelle) et est en cours de mixage.
Et pour mettre en images "The Chapeltown Rag", quoi de mieux que d'utiliser des extraits captés durant le Knotfest Roadshow 2021. Ce n'est pas un hasard puisque l'édition 2022 de cette même tournée commencera dans un mois aux Etats-Unis. Le tout en deux étapes, avec Slipknot en tête d'affiche. La première étape mettra en vedette les invités spéciaux In This Moment et Jinjer, tandis que la deuxième étape Cypress Hill et Ho99o9.
La première partie de la tournée de trente-huit dates, produite par Live Nation, débutera à Fargo, dans le Dakota du Nord, le mercredi 16 mars et se poursuivra dans dix-sept villes avant de se terminer à Vancouver, en Colombie-Britannique, au Canada, le dimanche 17 avril. La deuxième partie de la tournée débutera le mercredi 18 mai à University Park, en Pennsylvanie, et se poursuivra dans dix-sept autres villes avant de s'achever le dimanche 18 juin à Chula Vista, en Californie.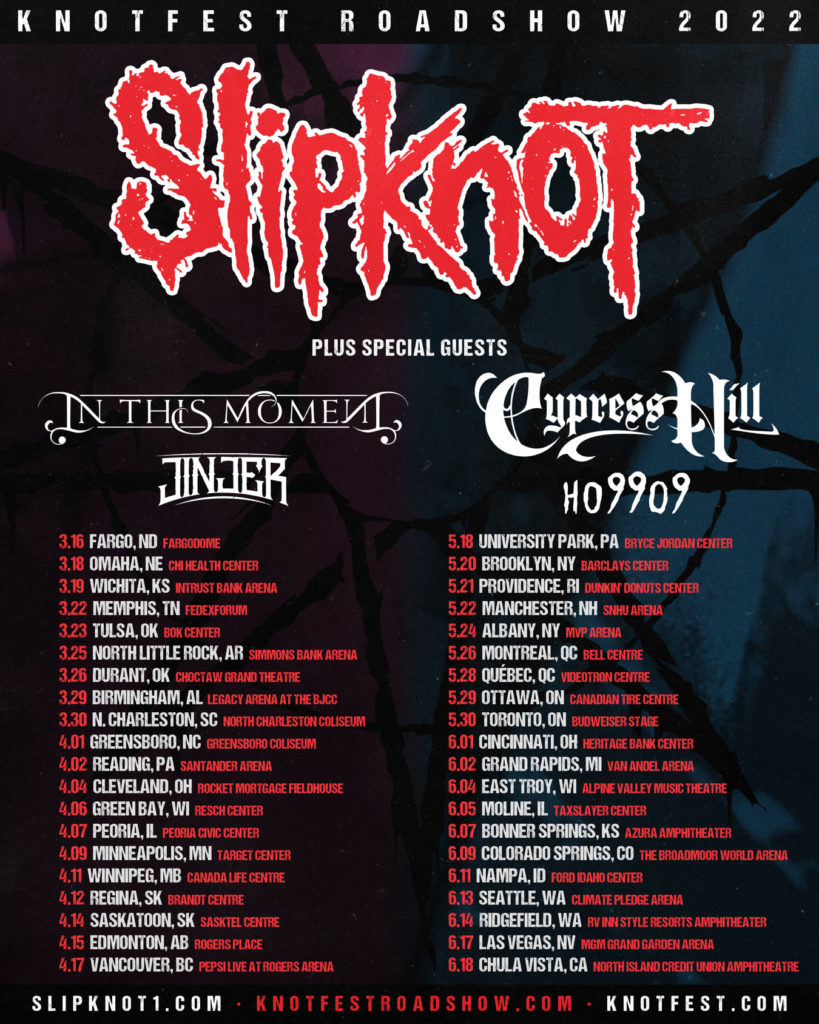 Ici en France, il va falloir attendre jusqu'au festival Le Cabaret Vert 2022 pour pouvoir entendre en live "The Chapeltown Rag" !