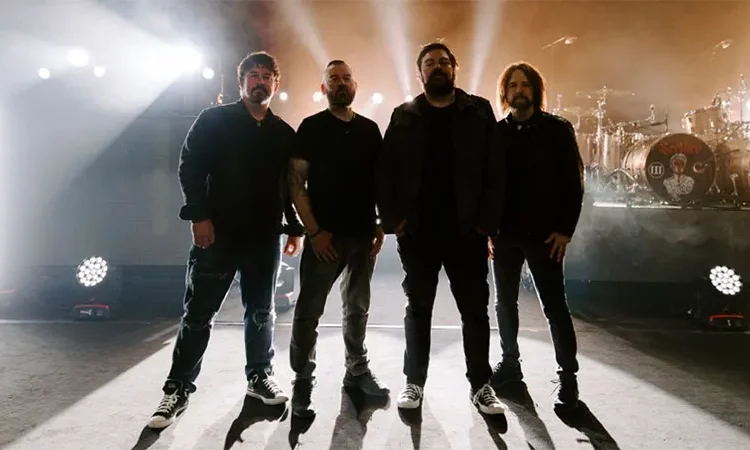 Seether lève le voile sur la vidéo de son nouveau single "What Would You Do?" !

Ces images, cathartiques et terrifiantes, réalisées par Jon Vulpine (Three Days Grace, Skillet), portent à un nouveau niveau la prédilection bien connue du groupe de Shaun Morgan pour l'exhibitionnisme des films d'horreur.
Ce morceau figure sur la version deluxe du dernier album Si Vis Pacem, Para Bellum, à paraître le 1er juillet prochain. Ce dernier comprend vingt-deux titres, dont cinq inédits ainsi que quatre titres de l'EP Wasteland – The Purgatory paru l'an dernier. Après "Leech" le mois dernier, "What Would You Do?" est donc le second extrait de l'édition deluxe du successeur de Poison The Parish (2017).
Artwork et tracklisting de Si VIs Pacem, Para Bellum Deluxe Edition
1. Dead And Done
2. Bruised And Bloodied
3. Wasteland
4. Dangerous
5. Liar
6. Can't Go Wrong
7. Buried In The Sand
8. Let It Go
9. Failure
10. Beg
11. Drift Away
12. Pride Before The Fall
13. Written In Stone
14. What Would You Do?
15. Will It Ever End?
16. Feast Or Famine
17. Wasteland (alternate version)
18. Leech
19. Deliver Me
20. On My Way
21. Leave Me Be
22. Crossed The Line