Rock En Seine 2017 : nouvelles confirmations !
Le festival du Domaine De Saint-Cloud (92) lève le voile sur les derniers noms de son affiche !
Retrouvez du 25 au 27 août : Cabbage, The Pharcyde Live Band, Allah-Mas, King Khan And The Shrines, DBFC, Frustration, Formule création The Shoes, Clara Luciani, Bryan's Magic Tears, Gunwood, Josman, Karoline Rose, No Money Kids, Le Villejuif Underground, Djmawi Africa, Témé Tan, Cannibale, MNNQNS, The Jacques, Fuzzy Vox, Brodka, Douchka, Arnaud Rebotini et le gagnant du Music Talent Tour de Firestone Elements 4.
Toutes les infos sur www.rockenseine.com.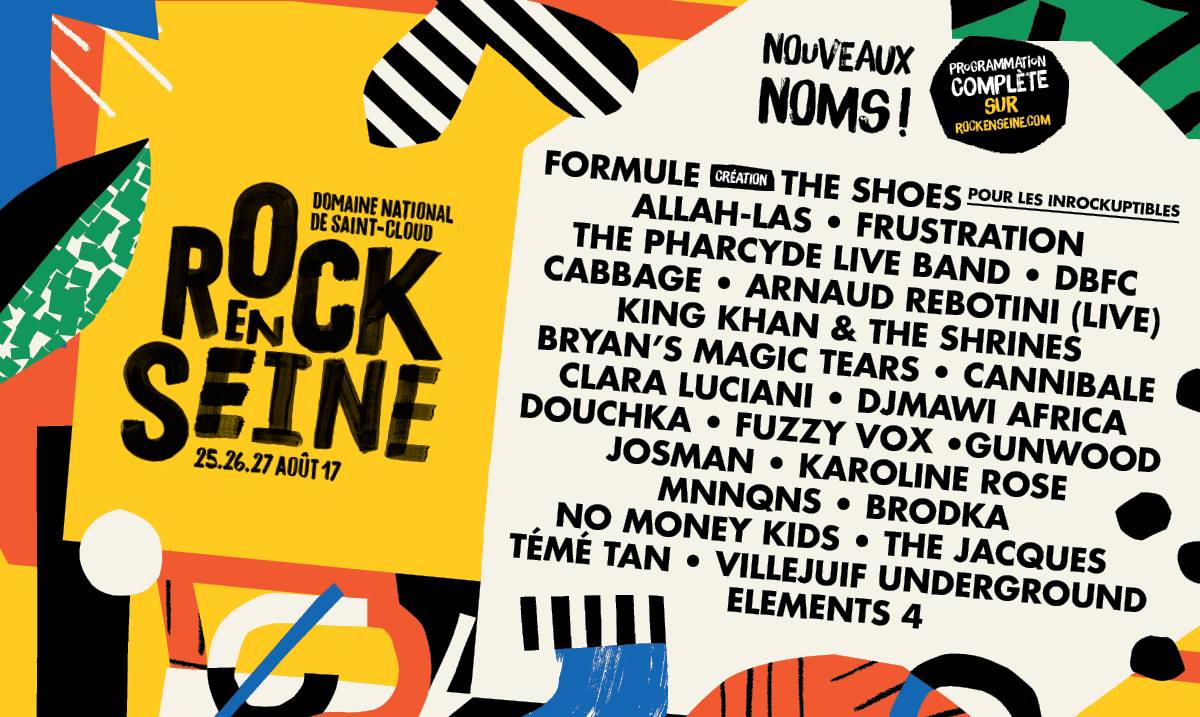 Tags :
Allah-Mas
Arnaud Rebotini
Brodka
Bryan's Magic Tears
Cabbage
Cannibale
Clara Luciani
DBFC
Djmawi Africa
Domaine National De Saint-Cloud
Douchka
festival
Formule création The Shoes
Frustration
fuzzy vox
Gunwood
Josman
Karoline Rose
King Khan And The Shrines
Le Villejuif Underground
MNNQNS
No Money Kids
Rock En Seine
Témé Tan
The Jacques
The Pharcyde Live Band