Pitchfork Music Festival Paris 2019 : The 1975 rejoint la programmation !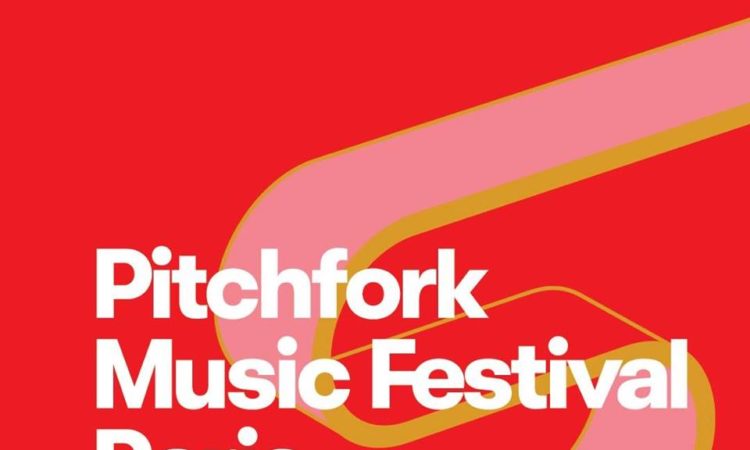 Après une prestation remarquée au Lollapalooza Paris 2019, Matthew Healy et ses comparses de The 1975 annoncent d'ores et déjà leur retour dans la capitale !
Et ce dans le cadre d'un autre festival, qui se tiendra les 31 octobre, 1er et 2 novembre à la Grande Halle De La Villette. Le quatuor anglais pop rock se produira le samedi 2 novembre en tant que headliner de la dernière journée du Pitchfork Music Festival Paris.
A noter que le line up intégral sera révélé après l'été.
Toutes les infos sur www.pitchforkmusicfestival.fr.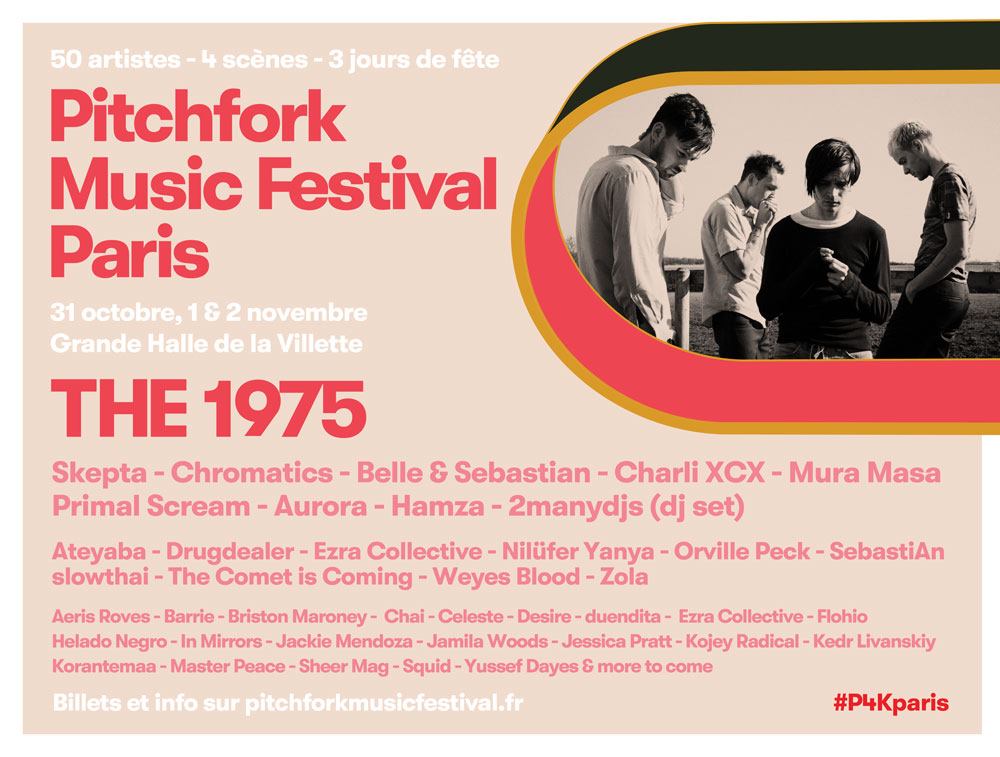 Programmation actuelle par jour :
Jeudi 31 octobre by YARD

Skepta – Mura Masa – Hamza – Zola – Ateyaba – Celeste – duendita – Ezra Collective – Flohio – Kojey Radical – Master Peace – slowthai – The Comet is Coming – Yussef Dayes

Vendredi 1er novembre

Chromatics – Belle & Sebastian – Primal Scream – Weyes Blood – Barrie – Briston Maroney – Chai – Desire – Drugdealer – Helado Negro – In Mirrors – Jackie Mendoza – Nilüfer Yanya – Orville Peck – Sheer Mag – Squid

Samedi 2 novembre

The 1975 – Charli XCX – 2manydjs (dj set) – Aurora – SebastiAn – Aeris Roves – Jamila Woods – Jessica Pratt – Kedr Livanskiy – Korantemaa – Scène Konbini