Papa Roach : les détails de "Greatest Hits Vol. 2 – The Better Noise Years" !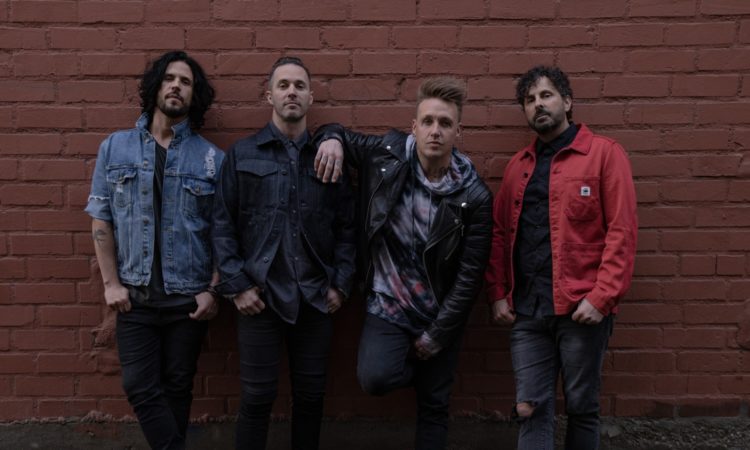 Papa Roach dévoile le contenu de sa seconde compilation à paraître le 19 mars 2021 !
Cette rétrospective comprend douze des plus grands succès de Jacoby Shaddix et ses acolytes de la dernière décennie (2010-2020) en version remastérisée.
Mais aussi trois remixes inédits et deux titres acoustiques enregistrés aux YouTube Studios à New York.
Ce nouveau best of voit également la participation de Danny Worsnop (Asking Alexandria) sur "Broken As Me". La version originale de la chanson avait été enregistrée pour l'album "F.E.A.R.", paru en 2015.
"Nous voulions commémorer les 10 dernières années de notre voyage avec cette compilation spéciale qui nous a amenés jusqu'ici.", a fait savoir le quatuor américain rock.
Un premier extrait, "The Ending (Remastered 2020)", est disponible depuis vendredi en vidéo.
"Greatest Hits Vol. 2 – The Better Noise Years" se précommande ici.
Artwork et tracklisting de "Greatest Hits Vol. 2 – The Better Noise Years"
Born For Greatness (Remastered)
Help (Remastered)
Elevate (Remastered)
Come Around (Remastered)
Broken As Me (feat. Danny Worsnop)
Falling Apart (Remastered)
Who Do You Trust? (Remastered)
Gravity (Remastered)
American Dreams (Remastered)
Face Everything And Rise (Remastered)
Periscope (feat. Skylar Grey) (Remastered)
Still Swingin (Remastered)
The Ending (Remastered) (The Retaliators)
Burn (Remastered)
Kick In The Teeth (Remastered)
Elevate (DR. COOL & BABE Remix)
Help (Dr. COOL & BABE Remix)
Born For Greatness (Cymek Remix)
Top Of The World (Dr. COOL & BABE Remix)
Face Everything And Rise (Acoustic)
Leader Of The Broken Hearts (Acoustic)