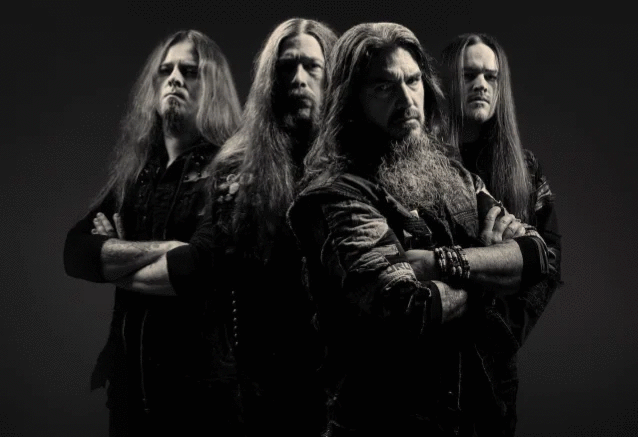 Machine Head dévoile "Unhallowed", cinquième extrait de son nouvel album Of Kingdom And Crown !

A propos de ce morceau, le frontman et guitariste Robb Flynn déclare : "Noyé dans la plus profonde dépression de sa vie, Eros est à un point de rupture. Collectionnant les peines de cœur, les pertes et l'isolement quasi psychotique, "Unhallowed" est le début d'un changement puissant de notre histoire. Un récit introspectif commence la chanson lyriquement, qui est un effort de collaboration écrit par moi-même, le guitariste Wacław 'Vogg' Kiełtyka et le bassiste/backing vocal Jared MacEachern et encapsule la force collective de cette équipe d'écriture.
"Ancré par un groove absolument monstrueux, le chant reflète mélodiquement l'état d'esprit d'Eros qui se remet de la perte de sa mère suite à une overdose de drogue et entame une lente spirale vers la folie. Cependant, le point culminant du morceau apporte une lumière bien nécessaire, mais sera-t-elle suffisante ?"
Le dixième disque studio Of Kingdom And Crown, qui sera assurément à l'honneur le 12 octobre au Zénith Paris – La Villette avec Amon Amarth dans le cadre de la tournée Vikings & Lionhearts, sortira le 26 août prochain via Nuclear Blast.