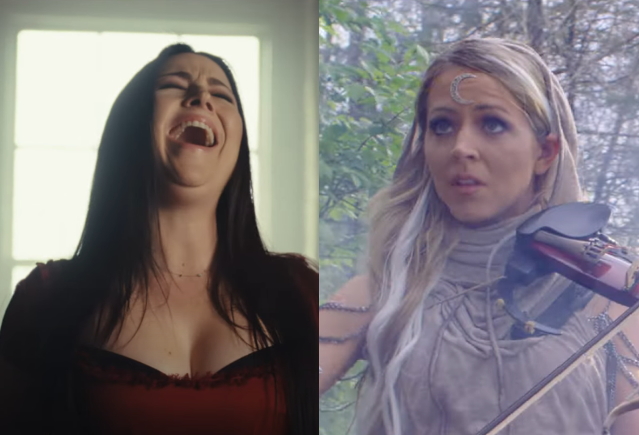 Lindsey Stirling présente le clip officiel de sa collaboration avec la chanteuse Amy Lee d'Evanescence, "Love Goes On And On" !

Mieux vaut tard que jamais : alors que le dernier album Artemis remonte à 2019, la violoncelliste américaine vient de mettre en ligne les images illustrant le sixième morceau du tracklisting auquel a également participé la frontwoman du quintette américain rock metal.
On y voit le duo en train d'interpréter "Love Goes On And On" dans les bois brumeux. Le tout dans des tenus médiévales.