Le Cabaret Vert 2018 : nouveaux noms !
Trente artistes supplémentaires s'ajoutent au line up de l'éco festival ardennais !
Sont confirmés du 23 au 26 août au Square Bayard de Charleville-Mézières (08) : The Black Angels, Idles, Les Négresses Vertes, JD Mc Pherson, Moha La Squale, Svinkels, Cabbage, Ron Gallo, Curtis Harding, Kevin Morby, SWMRS, Trojan 50th Celebration, Dragonforce, Michelle David & The Gospell Sessions, Amelie Lens, Helena Hauff, Darius, Felix Da Housecat, Jarami, Daniel Avery, Touts, CTRFCN, Derrick Carter, Demob Happy, Vladimir Cauchemar, Josh Wink, Arnaud Rebotini, Moaning, The Nude Party et Fontaines D.C.
A noter que cette 14ème édition verra l'apparition d'une nouvelle scène, le Green Floor, consacré à l'électro.
Toutes les infos sur www.cabaretvert.com.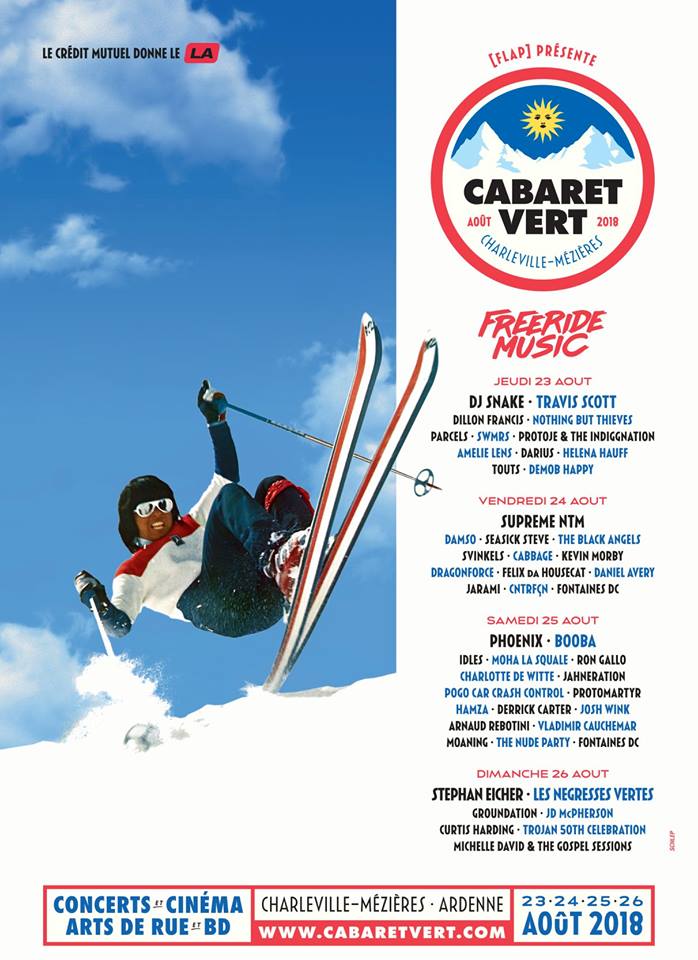 Tags :
Amelie Lens
Ardennes
Arnaud Rebotini
Cabbage
Charleville Mézières
CTRFCN
Curtis Harding
Daniel Avery
Darius
Demob Happy
Derrick Carter
DragonForce
Felix Da Housecat
festival
Fontaines D.C
Helena Hauff
Idles
Jarami
JD Mc Pherson
Josh Wink
Kevin Morby
Le Cabaret Vert
Les Négresses Vertes
Michelle David & The Gospell Sessions
Moaning
Moha La Squale
Ron Gallo
Svinkels
SWMRS
The Black Angels
The Nude Party
Touts
Trojan 50th Celebration
Vladimir Cauchemar