Korn : stream de "The Devil Went Down To Georgia" !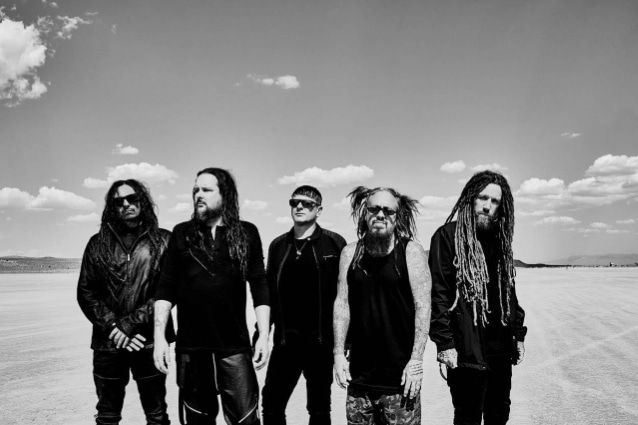 Korn dévoile une reprise du classique de The Charlie Daniels Band !
Avec en special guest YelaWolf, le tout disponible exclusivement via Bandcamp. Tous les bénéfices seront reversés à Awakening Youth, une organisation à but non lucratif dédiée aux jeunes confrontés à la perte d'un parent en raison d'un divorce, d'une dépendance, d'un décès, d'une remise pour adoption, ou pour d'autres raisons.
"Je l'ai toujours dit, mais la musique country est l'une des plus sombres de tous les temps.", déclare le frontman Jonathan Davis. Merle Haggard, Buck Owens, et, évidemment, Charlie Daniels ont tous transformé la douleur en une musique vraiment puissante qui sonnait vivante. "The Devil Went Down To Georgia" est une histoire classique, et nous voulions la sortir aujourd'hui pour aider d'autres dans le besoin."