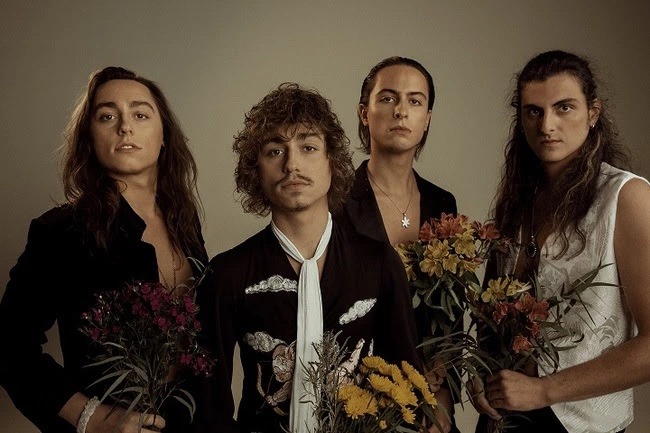 Greta Van Fleet présente un troisième extrait de son nouvel album !
Ce morceau est le titre d'ouverture du second disque studio, "The Battle At Garden's Gate". Il fait suite à "My Way, Soon" et plus récemment de "Age Of Machine".
Le successeur de "Anthem Of The Peaceful Army" (2018) verra le jour le 16 avril prochain.

Artwork et tracklisting de "The Battle At Garden's Gate"
1. Heat Above
2. My Way, Soon
3. Broken Bells
4. Built By Nations
5. Age Of Machine
6. Tears Of Rain
7. Stardust Chords
8. Light My Love
9. Caravel
10. The Barbarians
11. Trip The Light Fantastic
12. The Weight Of Dreams