Florence + The Machine annonce son nouvel album "Dance Fever", nouveau single "My Love" !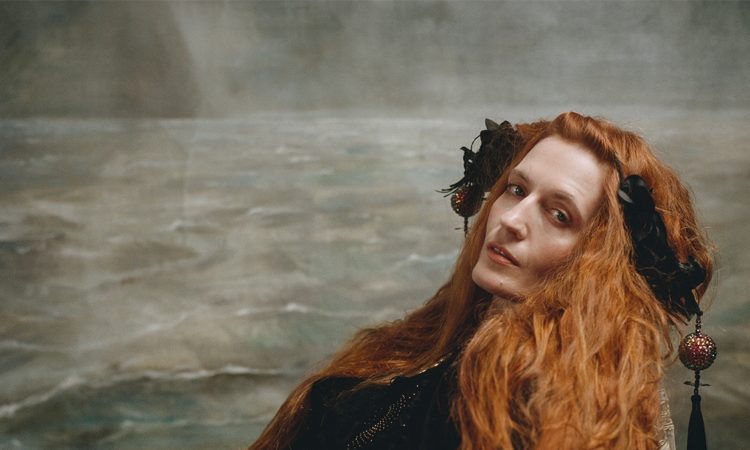 Florence + The Machine lève le voile sur "My Love", troisième extrait de son nouvel album Dance Fever !

Le cinquième disque sera dans les bacs le 13 mai prochain.
Suite à "Heaven Is Here" et "King", "My Love", qui a d'abord été écrit comme un "petit poème triste" acoustique dans la cuisine de l'autrice-compositrice-interprète Florence Welch avant d'être transformé en sorte de "Nick Cave au club".
La chanteuse explique : "Parfois, les plus grandes chansons de danse, je pense, ont un noyau vraiment triste en eux."
Au niveau des paroles, Welch s'est inspiré des héroïnes tragiques de l'art préraphaélite, de la fiction gothique de Carmen Maria Machado et Julia Armfield, ainsi que des films The Wicker Man et The Witch To Midsommar.
Et pour illustrer ce nouveau single, Florence + The Machine a, de nouveau, fait appel à Autumn de Wilde à la réalisation et à Ryan Heffington pour la chorégraphie, tous deux ayant travaillé sur les deux dernières vidéos du groupe anglais indie rock.
Produit par Jack Antonoff et Dave Bayley de Glass Animals, le successeur de High As Hope (2018) est décrit par la frontwoman comme étant "un conte de fées en 14 chansons". L'album a été en grande partie enregistré à Londres pendant la pandémie. Initialement, les sessions devaient commencer à New-York en mars 2020 avant que la crise sanitaire mondiale ne l'oblige à se délocaliser au Royaume-Uni.