Download Festival France 2018 : nouvelles confirmations !
Seulement trois jours après la dernière annonce, le festival francilien metal livre pas moins de trente-et-un noms supplémentaires !
Volbeat, Black Veil Brides, Perturbator, Tagada Jones, Starcrawler, Treponem Pal, Mantar, The NoFace, Billy Talent, Nothing More, Greta Van Fleet, Alestorm, Graveyard, Arcane Roots, The Pink Slips, Ego Kill Talent, Cellar Darling, Pogo Car Crash Control, NOFX, Hollywood Undead, Thrice, Seether, Royal Republic, Crossfaith, Alcest, The Struts, Whyskey Myers, Vandernberg's Moonkings, Bury Tomorrow, Skinny Lister et The G s'ajoutent ainsi à Ozzy Osbourne, Foo Fighters, Marilyn Manson, Guns N' Roses et autres Mass Hysteria du 15 au 18 juin sur la Base Aérienne 217 de Brétigny-Sur-Orge (91).
Plus d'infos : www.downloadfestival.fr.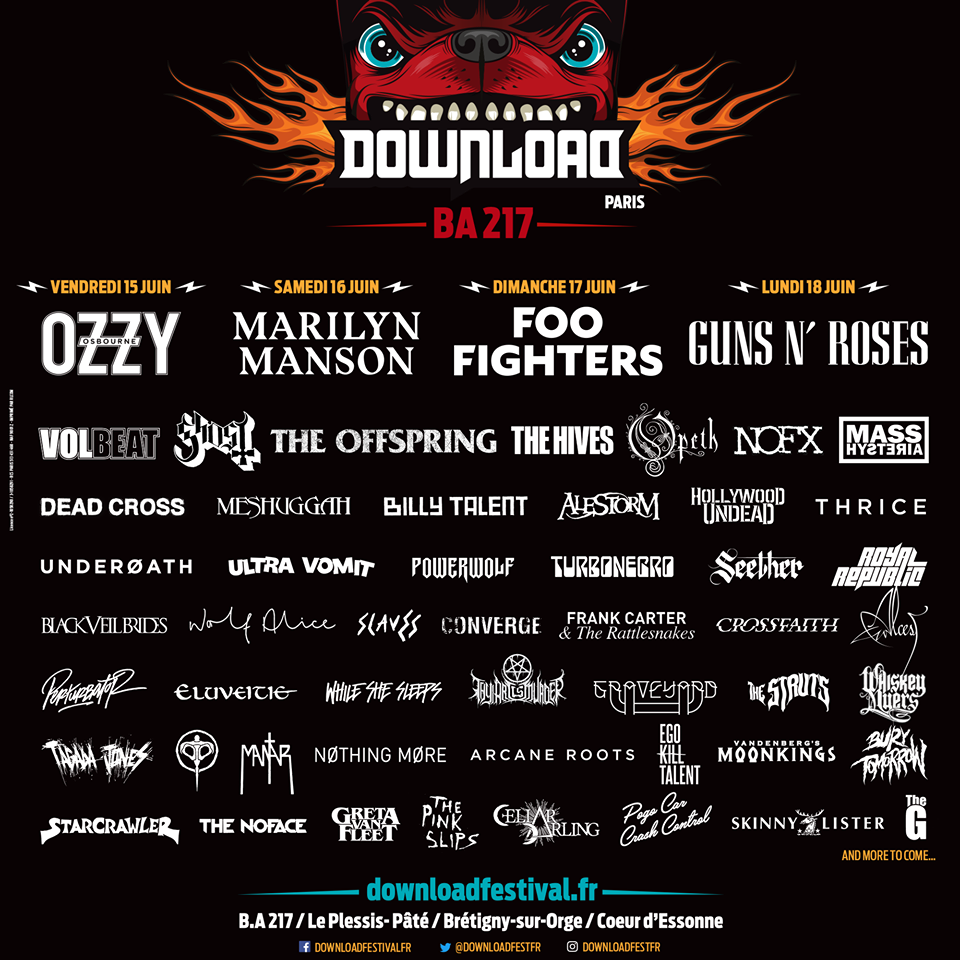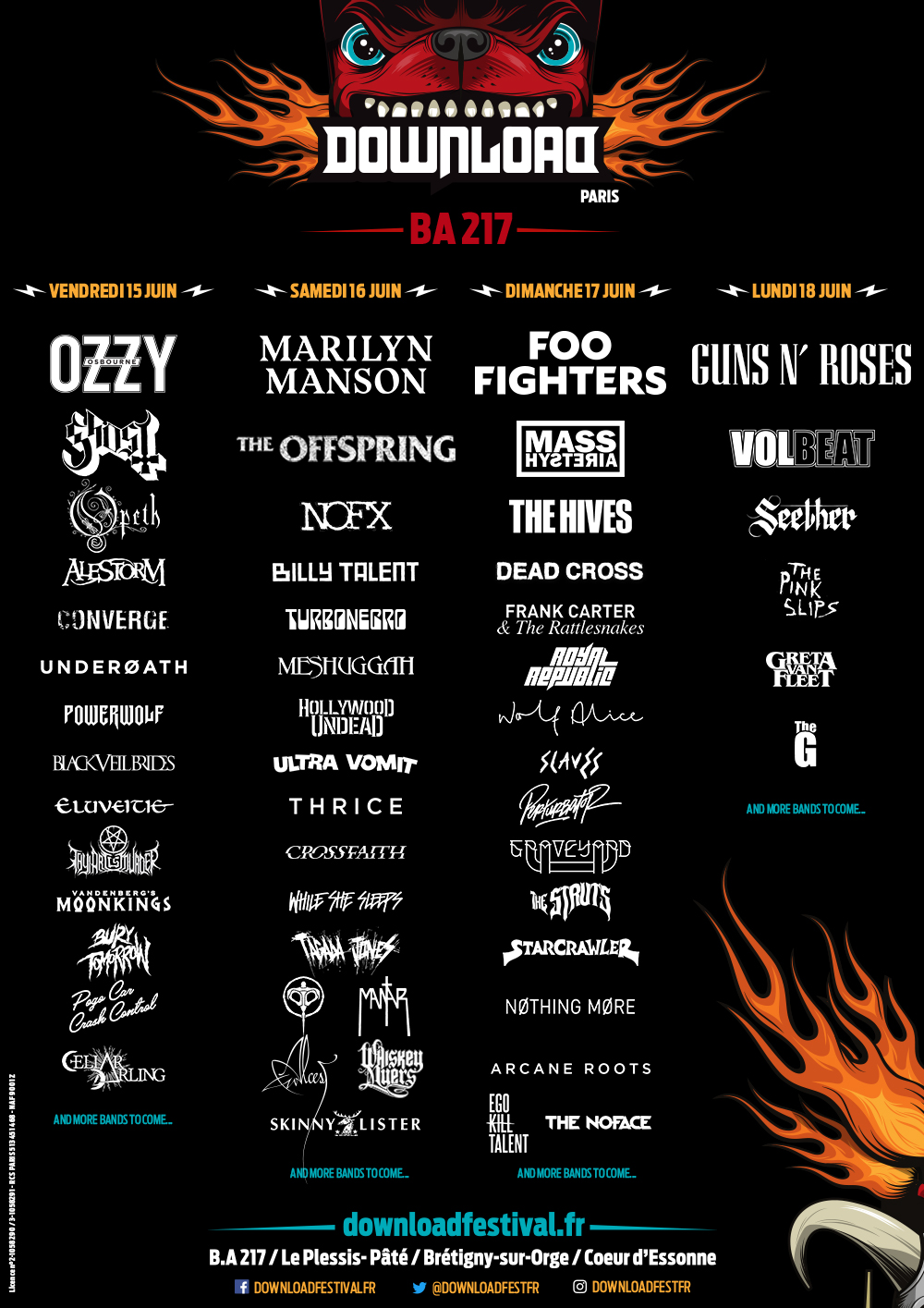 Tags :
alcest
alestorm
Arcane Roots
Base Aérienne 217
Billy Talent
black veil brides
Brétigny-Sur-Orge
Bury Tomorrow
cellar darling
crossfaith
Download Festival France
Ego Kill Talent
festival
graveyard
Greta Van Fleet
Hollywood Undead
Mantar
metal
NOFX
Nothing More
Perturbator
Pogo Car Crash Control
Royal Republic
Seether
Skinny Liste
Starcrawler
Tagada Jones
The G
THE NOFACE
The Pink Slips
The Struts
Thrice
treponem pal
Vandernberg's Moonkings
Volbeat
Whyskey Myers