Download Festival France 2018 : nouveaux noms !
L'heure de la dernière annonce a sonné !
Jonathan Davis, Avatar, Baroness, Betraying The Martyrs, Sidilarsen, Landmvrks, Ded, The Last Internationale, Hangman's Chair, Laura Cox, Merge, Peter Alexander Band plays Tribute To Lynyrd Skynyrd, Galactic Empire, Cemican, In Search Of Sun, Jean Jean, Nesseria, Stone Broken, Kaiser Franz Josef et Bad Cop Bad Cop complètent donc le line up du festival metal, qui aura lieu les 15, 16, 17 et 18 juin 2018 à la Base Aérienne 217 de Brétigny-Sur-Orge (91).
A noter également l'annulation de Black Veil Brides, Pop Evil et While She Sleeps. Par conséquent, Billy Talent se produira le vendredi 15 juin au lieu du samedi.
Retrouvez la répartition de la programmation par jour et la billetterie sur www.downloadfestival.fr.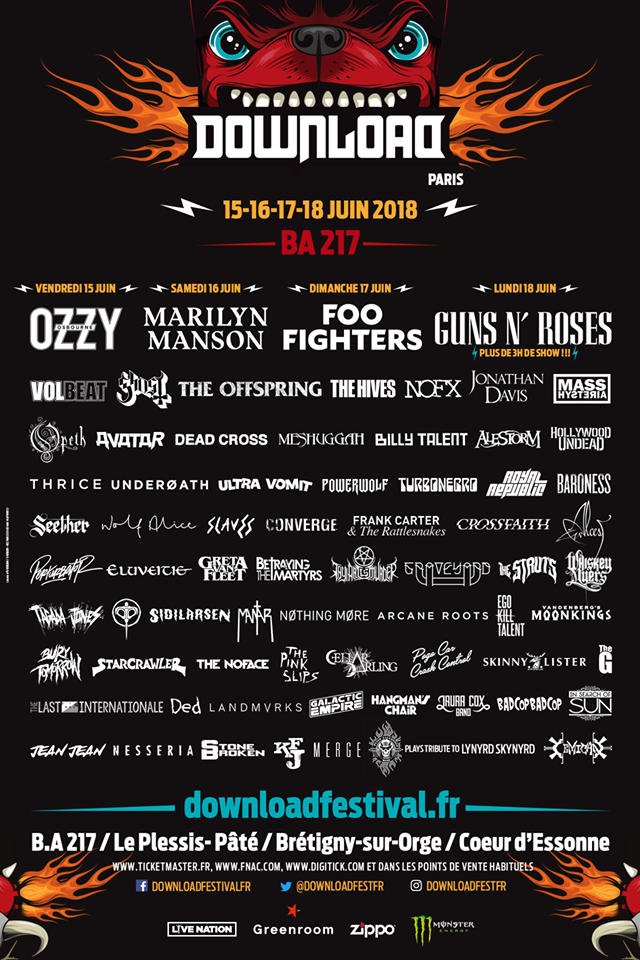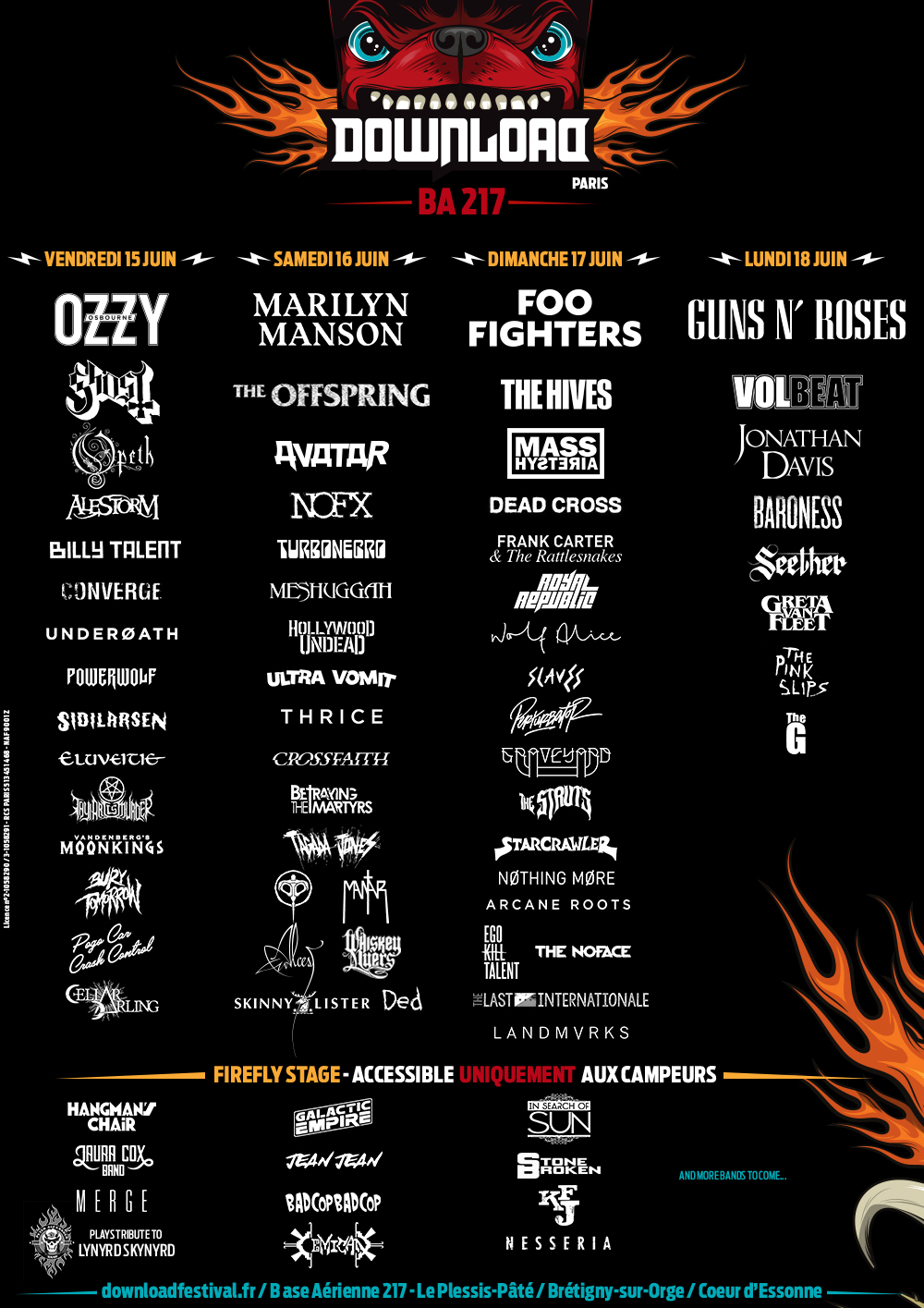 Tags :
avatar
Bad Cop Bad Cop
Baroness
Base Aérienne 217
Betraying The Martyrs
black veil brides
Brétigny-Sur-Orge
Cemican
Ded
Download Festival
Download Festival France
galactic empire
hangman's chair
In Search Of Sun
Jean Jean
Jonathan Davis
Kaiser Franz Jose
LANDMVRKS
Laura Cox
Merge
metal
Nesseria
Peter Alexander Band plays Tribute To Lynyrd Skynyrd
Pop Evil
Sidilarsen
stone broken
The Last Internationale
while she sleeps