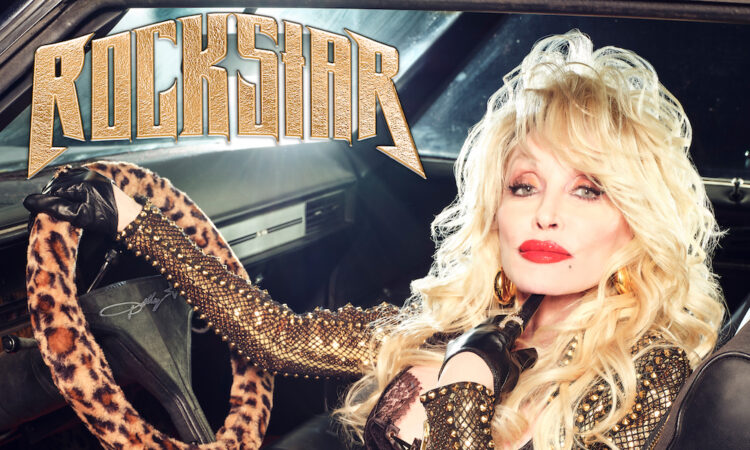 Dolly Parton réussit l'exploit de réunir en studio les deux Beatles, Paul McCartney et Ringo Starr, sur sa reprise de l'emblématique "Let It Be" !

Outre la moitié du Fab Four, deux autres légendes du classic rock sont aussi de la partie : Mick Fleetwood et Peter Frampton.
Cette version de "Let It Be" figurera sur le quarante-neuvième album de Dolly Parton, Rockstar, qui sortira le 17 novembre sur son propre label Butterfly Records en collaboration avec Big Machine Label Group. Il comprendra trente titres – vingt-et-une reprises et neuf originaux – avec une flopée de stars du rock faisant équipe avec l'artiste de soixante dix-sept ans qui a été intronisé au Rock And Roll Hall Of Fame l'année dernière, sur leurs chansons phares.
Parmi les rockeurs qui se joignent à Parton, on trouve Sting ("Every Breath You Take"), l'ancien chanteur de Journey Steve Perry ("Open Arms"), Ann et Nancy Wilson du groupe Heart ("Magic Man"), John Fogerty ("Long As I Can See the Light"), Joan Jett ("I Hate Myself For Loving You"), la filleule Miley Cyrus ("Wrecking Ball"), Debbie Harry ("Heart Of Glass") et Pat Benatar et Neil Giraldo ("Heartbreaker"), parmi beaucoup d'autres.
Jusqu'à présent, la chanteuse a présenté le disque avec les titres originaux "World On Fire" et "Bygones" (avec Rob Halford de Judas Priest), ainsi que des reprises de "We Will Rock You/We Are The Champions" de Queen et de "Magic Man" de Heart. D'autres chanteurs ont rejoint Parton sur Rockstar, notamment Lizzo, P!nk et Brandi Carlile, Richie Sambora de Bon Jovi, Steven Tyler d'Aerosmith, Stevie Nicks, Sheryl Crow et Emmylou Harris, Simon LeBon de Duran Duran, Chris Stapleton et Elton John, pour n'en citer que quelques-uns.
"Je suis très honorée et privilégiée d'avoir travaillé avec certains des plus grands chanteurs et musiciens emblématiques de tous les temps et de pouvoir chanter toutes les chansons emblématiques de l'album a été une joie sans commune mesure", dixit Dolly Parton dans un communiqué. "J'espère que tout le monde appréciera l'album autant que j'ai pris plaisir à le composer !"
Artwork et tracklisting de Rockstar
Rockstar (special guest Richie Sambora)
World on Fire
Every Breath You Take (feat. Sting)
Open Arms (feat. Steve Perry)
Magic Man (feat. Ann Wilson with special guest Howard Leese)
Long As I Can See The Light (feat. John Fogerty)
Either Or (feat. Kid Rock)
I Want You Back (feat. Steven Tyler with special guest Warren Haynes)
What Has Rock And Roll Ever Done For You (feat. Stevie Nicks with special guest Waddy Wachtel)
Purple Rain
Baby, I Love Your Way (feat. Peter Frampton)
I Hate Myself For Loving You (feat. Joan Jett & The Blackhearts)
Night Moves (feat. Chris Stapleton)
Wrecking Ball (feat. Miley Cyrus)
(I Can't Get No) Satisfaction (feat. P!nk & Brandi Carlile)
Keep On Loving You (feat. Kevin Cronin)
Heart Of Glass (feat. Debbie Harry)
Don't Let The Sun Go Down On Me (feat. Elton John)
Tried To Rock And Roll Me (feat. Melissa Etheridge)
Stairway To Heaven (feat. Lizzo & Sasha Flute)
We Are The Champions
Bygones (feat. Rob Halford with special guests Nikki Sixx & John 5)
My Blue Tears (feat. Simon Le Bon)
What's Up? (feat. Linda Perry)
You're No Good (feat. Emmylou Harris & Sheryl Crow)
Heartbreaker (feat. Pat Benatar & Neil Giraldo)
Bittersweet (feat. Michael McDonald)
I Dreamed About Elvis (feat. Ronnie McDowell with special guest The Jordanaires)
Let It Be (feat. Paul McCartney & Ringo Starr with special guests Peter Frampton & Mick Fleetwood)
Free Bird (feat. Ronnie Van Zant with special guests Gary Rossington, Artimus Pyle and The Artimus Pyle Band)