Cradle Of Filth : en concert à Paris !
Dans le cadre du la tournée "Cruelty And The Beast Tour 2019 – Lustmord And Tourgasm", Dani Filth et ses acolytes seront de passage dans la capitale !
Et ce pour la date unique française : le jeudi 25 avril à La Machine Du Moulin Rouge. L'occasion d'entendre le troisième album studio "Cruelty And The Beast" (1998) qui fête ses vingt-et-un ans. La première partie sera assurée par The Spirit.
Les places sont d'ores et déjà en vente ici.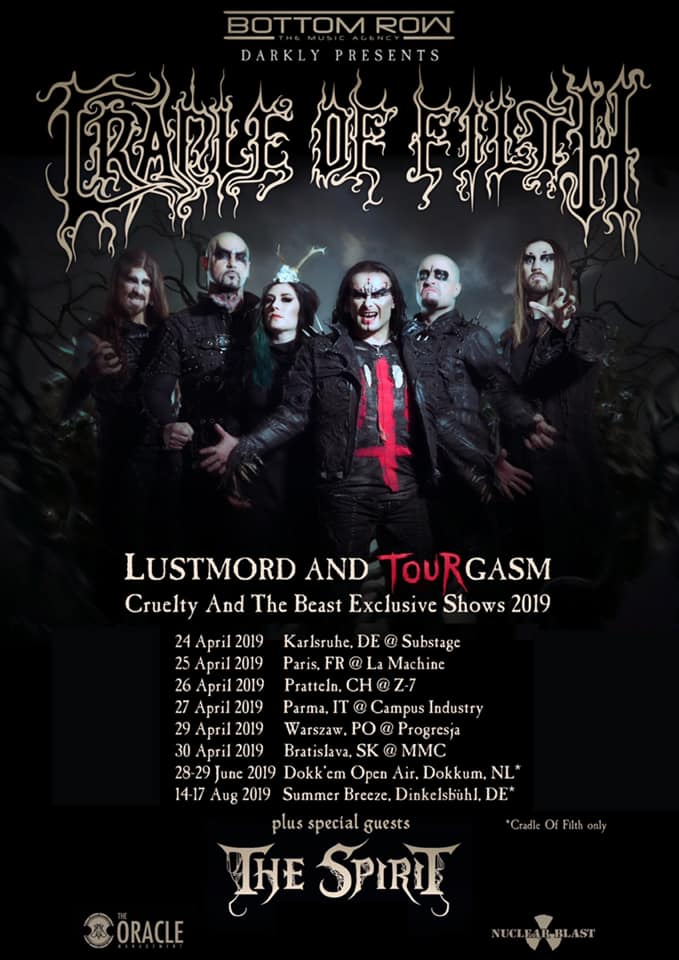 Tags :
Cradle Of Filth
Cruelty And The Beast
Cruelty And The Beast Tour
la machine du moulin rouge