Avril Lavigne annonce son nouvel album "Love Sux" et son nouveau single "Love It When You Hate Me" avec blackbear !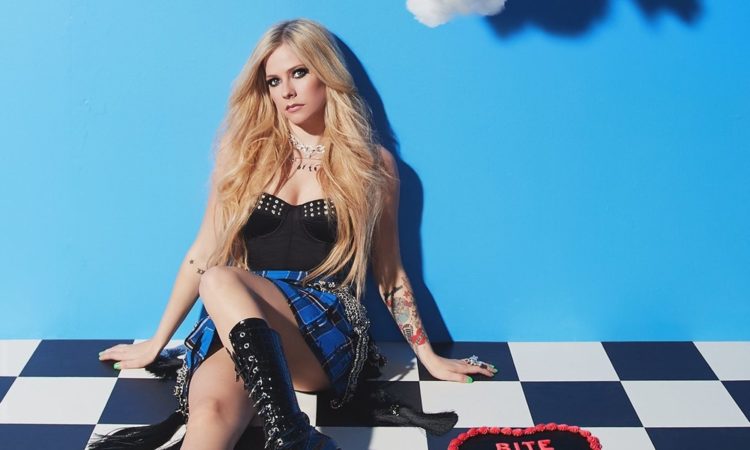 Avril Lavigne officialise son septième disque studio baptisé Love Sux et en révèlera un deuxième aperçu… demain !
La chanteuse canadienne avait précédemment annoncé que le successeur de Head Above Water (2019) arriverait "au début de" 2022, et la date de sortie officielle a été confirmée au 25 février (via le label DTA Records de Travis Barker).
En plus du premier single "Bite Me", Love Sux comprendra des collaborations avec Mark Hoppus (blink-182) sur "All I Wanted", Machine Gun Kelly sur "Bois Lie" et blackbear sur "Love It When You Hate Me" – cette dernière collaboration étant disponible ce vendredi 14 janvier. Un court extrait se découvre ci-dessous ainsi qu'un lien pour pré-enregistrer l'album.
"Love It When You Hate Me" ft. @iamblackbear is out Friday and is the next song off my new album "LOVE SUX" dropping 2.25! Pre-save my new song and the album now!

— Avril Lavigne (@AvrilLavigne) January 12, 2022

Avril a révélé en décembre ce qu'elle pensait de ce projet : "Nous avons utilisé des guitares et des batteries live, nous ne nous sommes pas retenus et nous avons fait exactement ce que je voulais et ce que j'ai l'impression d'avoir voulu faire depuis longtemps".
Elle a également décrit les nouveaux morceaux comme étant "rapide. C'est amusant. C'est juste du pur rock n'roll du début à la fin".
Artwork et tracklisting de Love Sux
Cannonball
Bois Lie (feat. Machine Gun Kelly)
Bite Me
Love It When You Hate Me (feat. blackbear)
Love Sux
Kiss Me Like The World Is Ending
Avalanche
Déjà Vu
F.U
All I Wanted (feat. Mark Hoppus)
Dare To Love Me
Break Of A Heartache