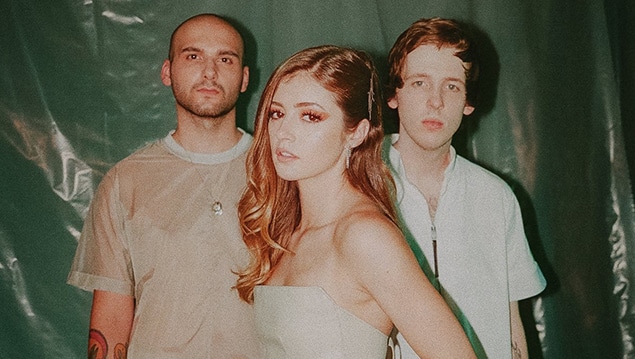 Against The Current revient avec un nouveau single compte double, "Wildfire" !
Pour ce premier titre depuis l'EP fever sorti l'an dernier, le trio américain pop rock a également fait équipe avec ses collaborateurs préférés de League Of Legends, plus particulièrement avec Andrew "Vedius" Day et Daniel "Drakos", tous deux casters de la LEC (League Of Legends European Championships).
Vedius s'exprime à ce sujet :
"L'équipe de la LEC s'est beaucoup amusée à produire des vidéos musicales dans le passé, mais s'associer à Chrissy et à son groupe Against The Current était très spécial pour nous. Ils sont très connus dans le monde des sports électroniques pour leur énorme succès "Legends Never Die", alors collaborer à une chanson avec eux était un peu un moment de "pincement"."
De son côté, la chanteuse Chrissy Costanza déclare à propos de cette expérience :
"Donner vie à "Wildfire" a été une expérience surréaliste du début à la fin. Le tournage de la vidéo a été l'une des plus grosses productions auxquelles nous ayons participé."
Against The Current avait déjà créé de la musique pour League Of Legends avec "Legends Never Die", et la frontwoman a contribué à "Phoenix" en 2019. En 2021, Costanza a collaboré avec Netflix pour aider une personne âgée à apprendre League Of Legends.

La version d'Against The Current de "Wildfire" :