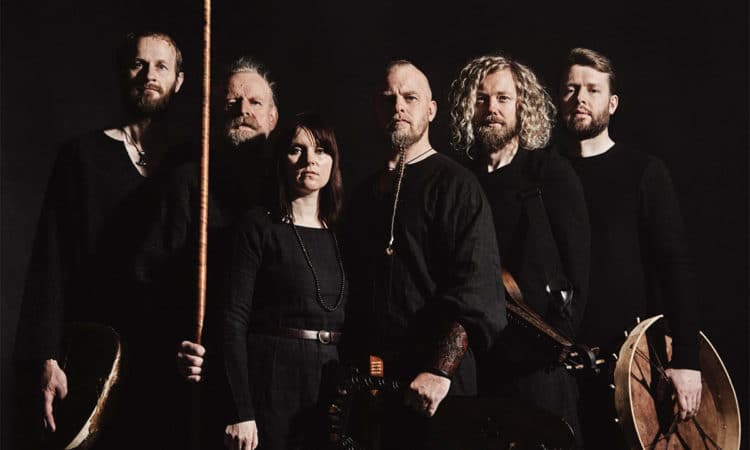 In these times of pandemic, RockUrLife had the chance to chat with Einar Selvik, singer of the band Wardruna to talk about the new album "Kvitravn" but also about his collaborations for the TV show "Vikings" or the video game "Assassin's Creed Valhalla" for whose he was the voice to carry these Nordic poems that have made his trademark.
Einar Selvik (vocals): Hello!
Hello! Not too early? Everything is fine?
Einar: No it's good! I have the habit of waking up early.
Perfect, whenever you're ready.
Einar: Here we go! (laughs)
We start simple: how are you?
Einar: Pretty busy mostly, but I guess that's a good thing with my profession.
Probably yes! And precisely with your job, don't you find it weird this new way of "selling yourself" and doing promotional days in these conditions or not at all?
Einar: Yes of course it's not the same. On the other hand, I have already had the opportunity to do interviews by Skype, Zoom and others, but of course I would have prefered that we were face to face for real. But it works!
At least you save time and you can have more free time in a way? There are no more travel logistics as you are already at home.
Einar: Yes, true! Much less travel, there is good and there is less good.
Have you tried to "make profitable" this lockdown time? To move forward on projects, music or take a real break from all your activities?
Einar: No, to be honest I had a lot of work to do in the studio and also a lot of work with "Assassin's Creed Valhalla" and other projects of course, which I can not speak much about yet. So to be honest it was a pretty quiet time without the touring, the traveling. It allowed me to do all this studio work in a healthier way! (laughs) And obviously I got to spend more time with my family and that's a real plus.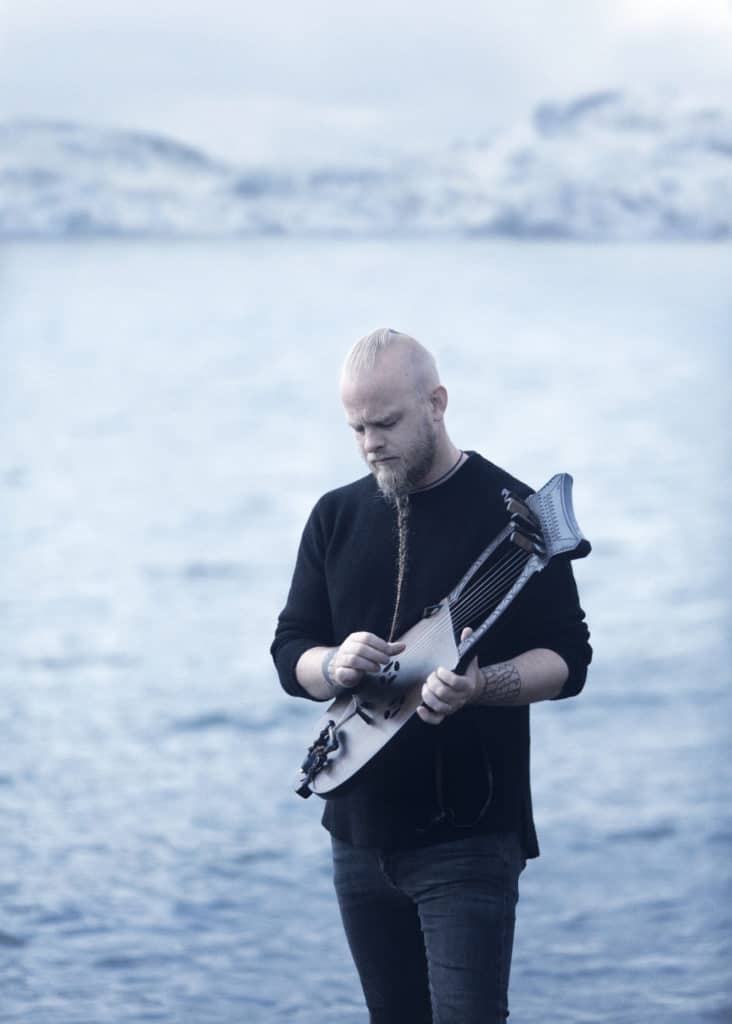 Were you able to finish the new album "Kvitravn" early? Or are there still some adjustments that will be made from the version we received? Its release is still in a few months away.
Einar: No the album is totally finished! It comes out on January 22, but we finished it around mid-March as it was due out at the end of May, then June and finally the coronavirus forced us to postpone to January because of all the logistics that must be organized around it.
Does it increase your stress or is the situation more comfortable? With the promotion postponed, way more people were able to give you their opinion about it.
Einar: No not really. It's not just a matter of releasing a CD with a few tracks on it, there are a lot more things like promotion, touring and other ways of promoting. So in real life it's hard to say, but I think that there is also some good and some less good for that. We don't have a concert or a festival anymore, but music is still important to people, especially in this time of year, and we have loyal and patient fans, like family. We had a lot of support during this time!
You talk about concerts, one day, soon, we hope, we'll have to go back on stage! Do you apprehend that moment?
Einar: That's not going to happen right away! It's hard to say, but the directions and the type of location we're playing in won't allow us to play in the near future. So we have planned a plan A, a plan B, but also a plan C! (laughs) Because nobody really knows. We just have to be prepared and wait and see what we do. But we will return to the stage for sure.
About the return on stage, do you foresee it in the same style as what you do with Wardruna, or are you gonna take advantage of the situation to create something new? Going from minimalist to something more "heavy" if we can say it that way.
Einar: No no, we're evolving and changing a few things, but we will not turn Wardruna's concerts into a "circus". We will keep the minimalist aspect and keep being the main characters of the concerts ourselves. But yes! At the same time we keep developing certain things little by little, there will undoubtedly be some new elements on stage or changes in the technical or practical side. But mostly the same format.
It's a bit in opposition to what you say about the way you work your music. Because you said a while ago that you never want to work your music in the same way. Doesn't that apply to your concerts? Especially since after ten years you have to start going in circles, don't you think?
Einar: Fortunately we are not that much on tour with Wardruna. And like I said, we keep making new music so that keeps you going and makes changes. But yes, doing the same thing over and over again is not fun, especially as an artist. It is very important for me. There is the same base in our music, but we continue to develop it again and again. There will never be a total or extreme overhaul of Wardruna that's inked. But I'm lucky as an artist to be able to do a lot of other things, readings, solo concerts, studio work and not just Wardruna!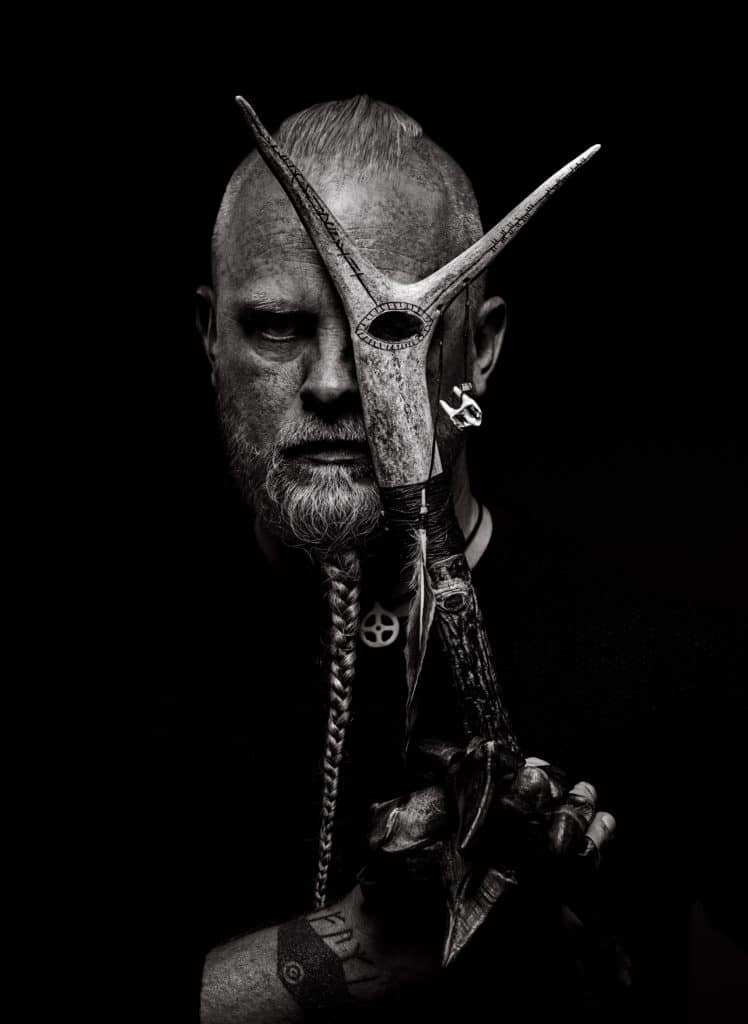 You have been associated and highlighted a lot thanks to the "Vikings" TV show since its launch. But more recently, you have been associated with the video game "Assassin's Creed Valhalla". What's the difference between working on your music for Wardruna, for a TV show and now for one of the biggest productions of the video game industry?
Einar: I've had a few plans and discussions to work on video games before, but never anything this massive. But I found it very pleasant! With Wardruna, we're not trying to reproduce the music of a specific era, contrary to what many think, it's a much more open kind of music. But "Assassin's Creed Valhalla" wants to be much more precise and specific in time. So the artistic direction was already very precise whether it was for the instruments or the content of the poems. My main goal for the game was to give voice to the poems of the Skald tradition, in the heart of the societies of the time. So it was very acoustic and very minimalist.
So there were a lot of similarities, for sure, but also a lot of differences, but very pleasant too!
Your new album "Kvitravn" is great, but the language you sing in creates a distance somewhere with the audience. Can you tell us what story we follow when we are immersed in this new record?
Einar: The story starts where the "Runaljold Trilogy" left and it's like every time exploring the same universe, we're just going into different details. This time the album is much more focused on the aspect of "humans" and less of gods or ghosts from Nordic stories. It is a questioning of how we are connected to nature, our role as a species. It's a job that has been much more complicated to explore these aspects and this concept. So this is the main story!
And how long did it take you to make this album, or an entire album in general? From the creation of the instruments, if you still build them yourself, to the full creation of a new album?
Einar: It can be very slow. This new album took me about two years, but mainly because it is a very "organic" process I like to let things grow, not to force and let time take time! I don't have much time to build my instruments anymore and there are more people around me for it than twenty years ago! (laughs) And they are very talented people, one of them is a French luthier, Benjamin Simao! But I work with different manufacturers depending on my needs.
And what about the visual aspect? How do you translate this very minimalist aspect, but at the same time worked over the long term?
Einar: Yes, we try to keep this minimalist aspect on the covers. For example in this new album, the symbol of the raven is very present through the songs and in general in North mythology, which is why we opted for raven feathers for the artwork. It quickly became clear that I wanted something simple, but at the same time very powerful in its simplicity.
Some time ago you still had the "exclusivity" of your musical style. But since then, many bands, like The HU, have entered this scene. Do you see this as a new competition and more work or on the contrary are you happy to have participated in the democratization of a style that has been put aside for a long time?
Einar: No! I am very happy to see people packed with old traditions and old instruments. It is a very positive thing that has always been Wardruna's mantra or moto, to spread little seeds that will grow solid roots! And it's really inspiring to see other bands inspired by our music.
I think the audience is also very diverse in this relation. There are people of such different and many ethnicities, styles, age, gender, cultures and that proves that there is a logic that proves the universality of our music. And that people seek purity, a return to an era more connected to nature, whatever their culture. And music is the bridge that links these two things. I don't know if this answers your question, sorry!
Yes, perfectly!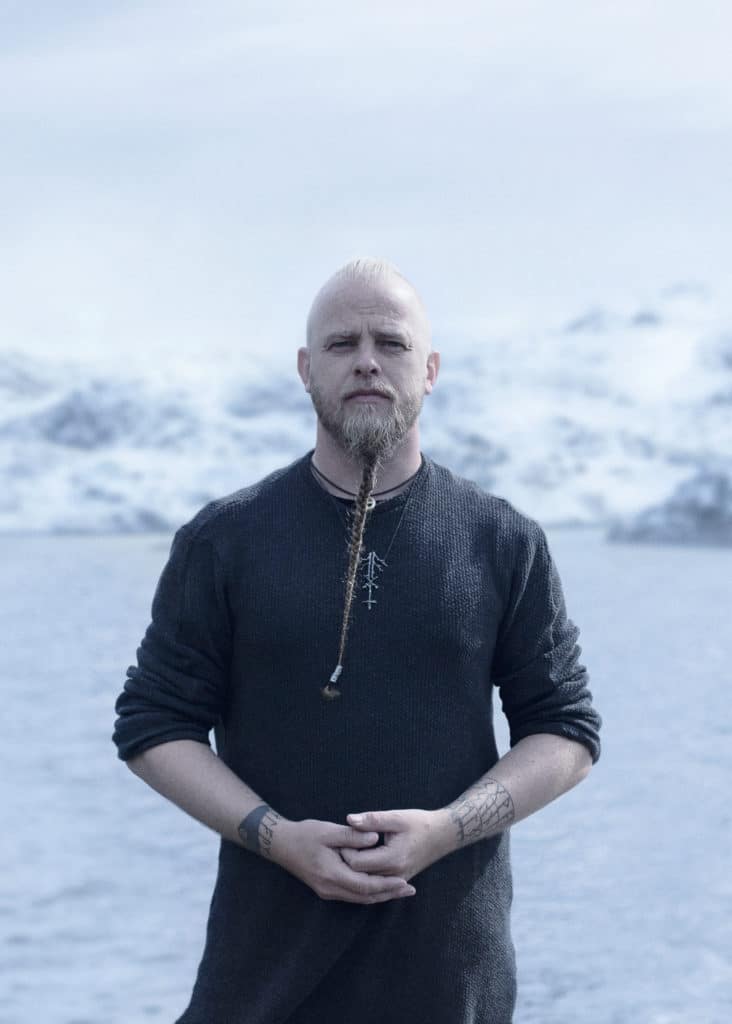 Finally, our website is called "RockUrLife", so what rocks your life, Einar?
Einar: Oh wow! It can be so many things. (laughs) I will say creation! This is what I need, this is what fueles me. It is not necessarily music, but also painting, drawing, building something or even writing a poem. But this creative process is what rocks my life!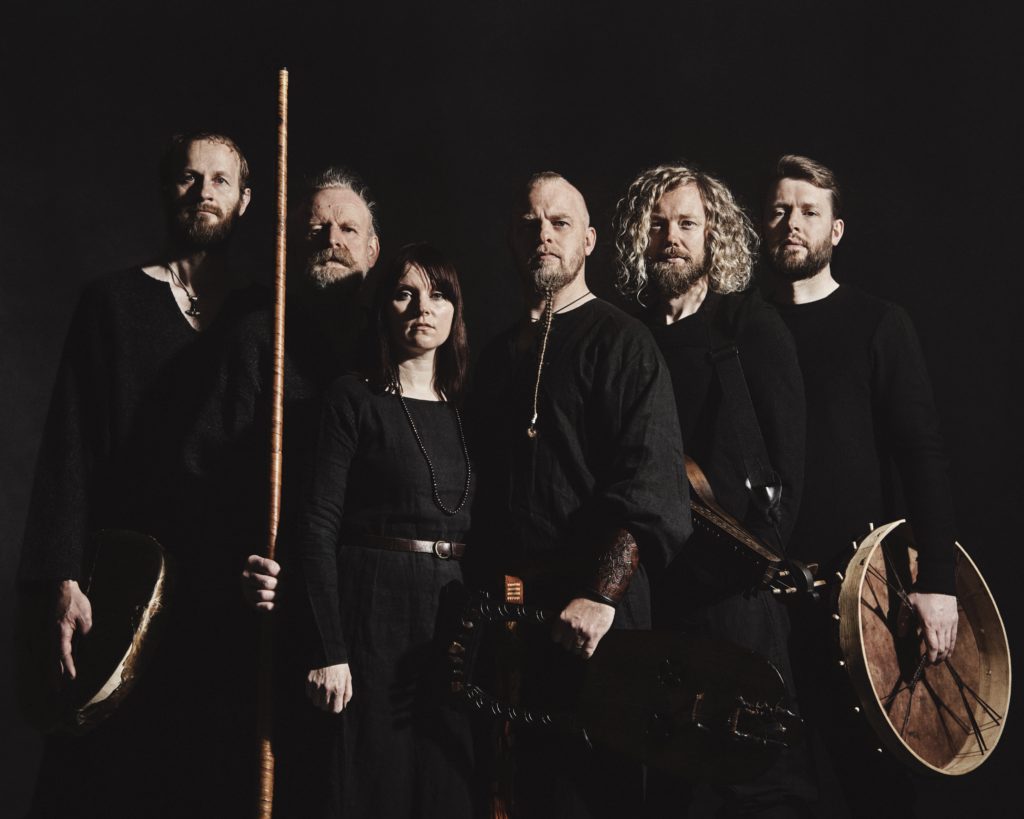 Website: wardruna.com