TYLER BRYANT AND THE SHAKEDOWN (01/10/20)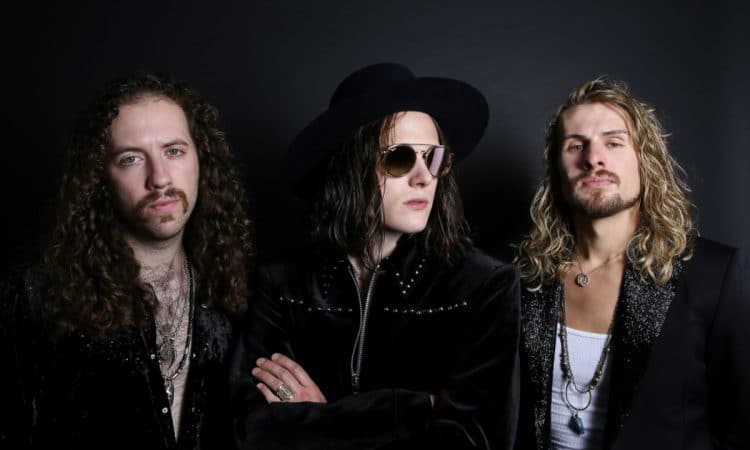 Writing songs, jams, posting videos. It was kind of unexpected but Tyler Bryant & The Shakedown is back with a brand new record this year! 2020 brings us "Pressure" and an early Zoom interview with Tyler Bryant himself!
Two weeks to go before the release of the album, do you feel any kind of pressure?
Tyler Bryant (vocals & guitar): I see what you did there! (laughs) To be honest with you: no. I'm really excited for the Shakedown fans to hear this album. Of course I hope it makes us more fans but I'm just really excited. Because we've been missing being on the road so much, so I hope that this album brings our fans a little bit of that experience.
So tell us, it started with a few tracks for an EP and turned out as a full album. How/when did you realize that during the process of the project?
Tyler: It's just one of those things where we started talking about making an EP, we were writing a bunch of songs and obviously all the shows were cancelled and then we talked about doing an EP and then it started to become apparent that we won't tour at all this year. So there was no point in giving the fans six songs that won't last long enough, we need to give them more. We just decided to keep going and going. Honestly we had to fight ourselves to not make a double album, because that was kind of the initial inclination. We only spent twenty days making this record, it wasn't a tremendous amount of time. But at the end of this process we were all very drained because we didn't stop once we started.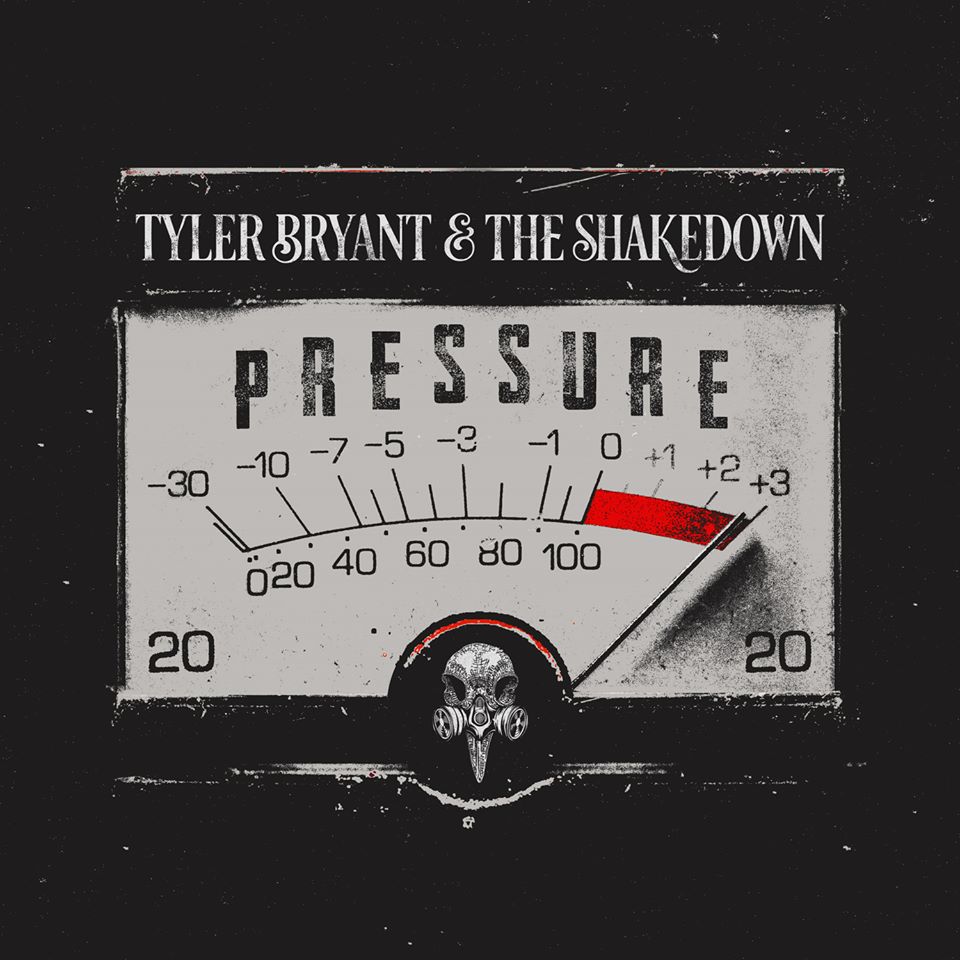 What did drive this new batch of songs? The pandemic, the way you're dealing with it, the feelings emerging from it? The combination of those?
Tyler: Yeah 100%. A lot of the songs were written before the pandemic like "Pressure" for example or "Holdin' My Breath". But once we started making this record and the pandemic was sort of in full swing, I think it totally inspired the way the songs were performed, the way they were recorded, the way that I sang them, the way that we all played them. And certain songs like "Crazy Days" and "Costin'", were written in response to the pandemic. They're more positive songs but for me music has always been a thing I run into whenever things weren't great. The songs almost acted in a cathartic way to me to bring a little bit of relief and wild time.
Compared to "Truth And Lies" (2019), it looks musically brighter, sonically more positive, in our opinion. Like a feel good album, really rockin' from the first to the last second. Do you agree?
Tyler: Yeah I think so. "Truth And Lies" was a snapshot of where we were at that point. We originally had plans to re-release "Truth And Lies" this year with some unreleased acoustic songs. Noah left the band in February and we decided rather than re-release anything we would try and reinvent ourselves a little bit. There's definitely moments of angst and that kind of really heavy Shakedown sound that a lot of people have come to know. But I also think that we didn't want to shy away from the positivity either because I think that's something that people need right now, us included, we kind of use this album as something to put all of our hope and energy into.
And I think that you can hear that in the record. I think that's why it does sort of feel like a feel good album because this record was literally just a handful of friends, me, Caleb, Graham and Roger, turning off the news every morning, coming in the studio and making music. It was our escape for a little bit everyday.
You first released "Crazy Days", was it the obvious choice as a single? Because you released another version of it, on YouTube, in March. Is it like a throwback that period?
Tyler: In March, when I wrote that song I posted it on YouTube because that was right at the beginning of the lockdown for us. Then the record label reached out and said: "you should put this out". They wanted to release that recording but that's not the style of the Shakedown, we don't do anything unless it's the band. That's the song that got the conversation going about recording and all that.
I wrote that song about missing concerts, missing going out and having wild nights like we had in France time and time again. (laughs) You're at a rock show and you're hanging out with like minded people and everything is going and you have no cares. That's what I was thinking about and as 2020 unraveled, I was thinking about that more and more, it felt good to listen to that song and kind of celebrate the memories.

About "Like The Old Me", it looks again very personal. What's this track about? Nostalgia or about change maybe?
Tyler: For me that's the most emotional song on the album for me to play and sing. I can honestly say, when I wrote that song, I had no idea what I was writing about. It was just a song I started playing and singing, it kind of fell out, I think it's just the story of someone that's lost something and wants something back. Every time I hear that song I can think about something different from my own life. And I hope that people will be able to just bring their own stories into those lyrics and have their own relationship with the song because for me it's constantly changing.
There's also "Misery", in the same mood as "Ramblin' Bones" or "Couldn't See The Fire". What do you feel/express with those slow and solemn songs?
Tyler: "Misery" for me, like during lockdown I've been listening to a lot of classic country music, a lot of Guy Clark and Townes Van Zandt, and I love these songs that are just stories songs. With "Misery" I wanted to write a story song of, basically a heart-break drinking song but I didn't want to do it to country music, I wanted to do it over one of those classic Shakedown blues vibes. I just feel really at home when I'm kind of playing in that style. It helps the story along and it sets the scene for maybe someone who's struggling with alcohol or something sort of swallowing him in all of the trouble they have. I think that the blues sort of caters to that.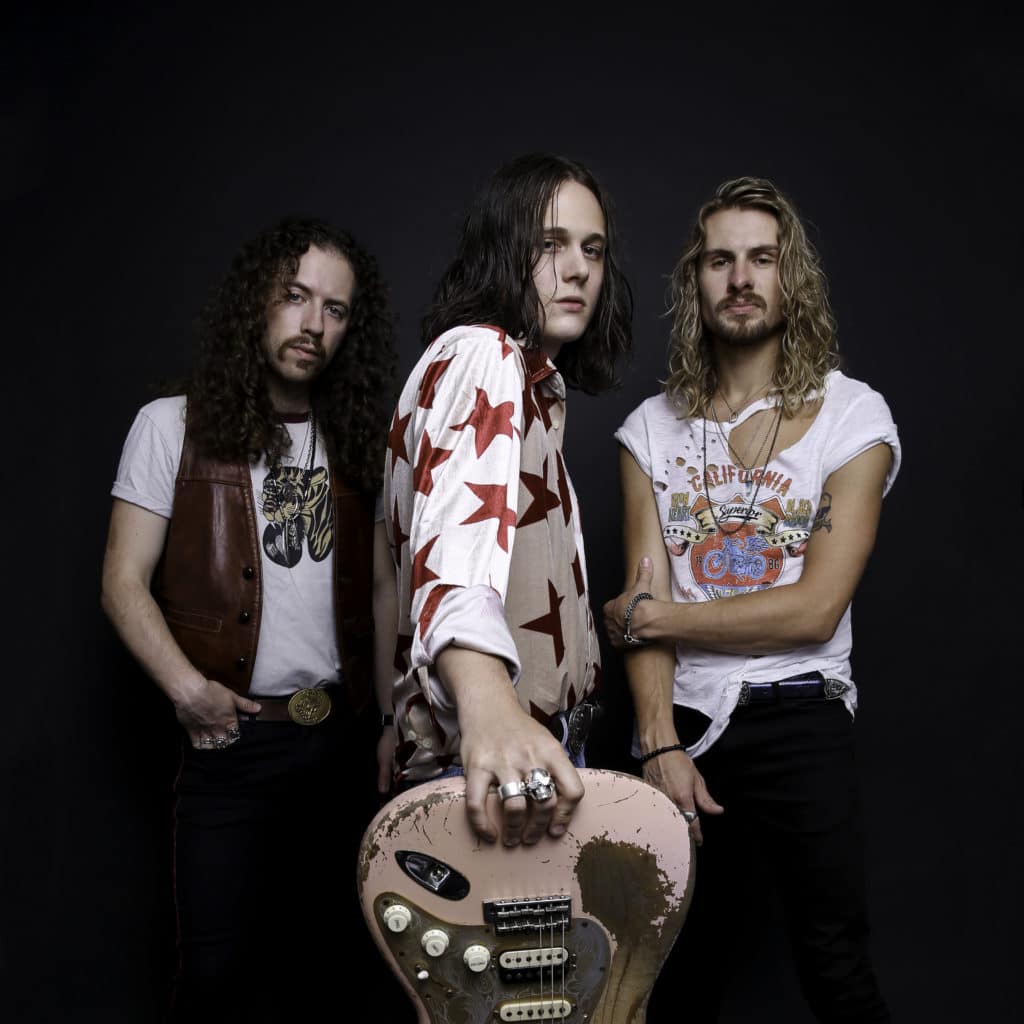 "Wildside" has good vibes and is perfect to sing along with live. Almost like a road trip/summer song. Were you looking to more "fun" this time?
Tyler: Yeah I think "Wildside" is maybe the happiest song we've ever recorded. It was totally a product of wanting to get out. All this time I've been imagining Shakedown shows. "Wildside" is one of those songs, that's how it sounds like.
The last track "Coastin'", was recorded live almost like a jam. It's a pretty surprising way to end the album. Why this choice?
Tyler: It wasn't intentionally going to be on the record. There's a song on the album called "Loner" that we were recording. It was a long day and we're all fried. We're going to come the next day for "Loner" because we weren't playing great at that time. As Caleb was about to leave, Graham left, and I asked Caleb: "hey would you just play this idea I have with me once?" and we played "Coastin'" one time and I'm glad I hit record because it ended up being a pretty cool moment.
We originally thought we would put it as a hidden track. But the more we listened to it, we knew that was the kind of stuff that happens at a Shakedown show. We're supposed to do one song and we follow a feeling into something else and also improvising. For us we made a decision to start the record with "Pressure" which is sort of where all those feelings began and the ending with "Coastin'" would have just sort of this positive feeling.

You stated that you worked harder but also smarter for this record. In which way? Any example?
Tyler: Oh man. (laughs) I think that it was just a matter of not overthinking things. You can spend so much time chasing your own tail in the studio. I think one of the smartest things we did was to ask Roger Alan Nichols to come and co-produce the record with us. He brought a fresh perspective to us and he's been really close with the Shakedowns since the formation of the band. He's able to go: "hey guys, don't worry about that just go play". I thought this album would take a little bit longer and it did but we ended up just having fun every day. Trying to record that rather than trying to make a record, we're trying to record us having fun.
With all your experience into writing songs, how do you feel or when do you know when a track you're working on is done? What's your approach?
Tyler: It's pretty much whenever I play it back and have a good time listening to it. I kind of often envision: "this to go there, and then this will happen, and this". At some point when you're listening to something all those dots sort of stop and that's when you know it's done.
Does it explain why most of your songs are 3 minutes or so?
Tyler: Yeah I mean that's probably just the Tom Petty fan in me. (laughs) At this point in my life I get really bored with music that's just over indulgent. Just because I know how to play the guitar doesn't mean I have to play the guitar for three minutes in each song because that's what a Shakedown show is for! I want the album to be about the songs and the energy behind those and allow the guitar to come-in in a way where it supports that and then you miss it when it's gone.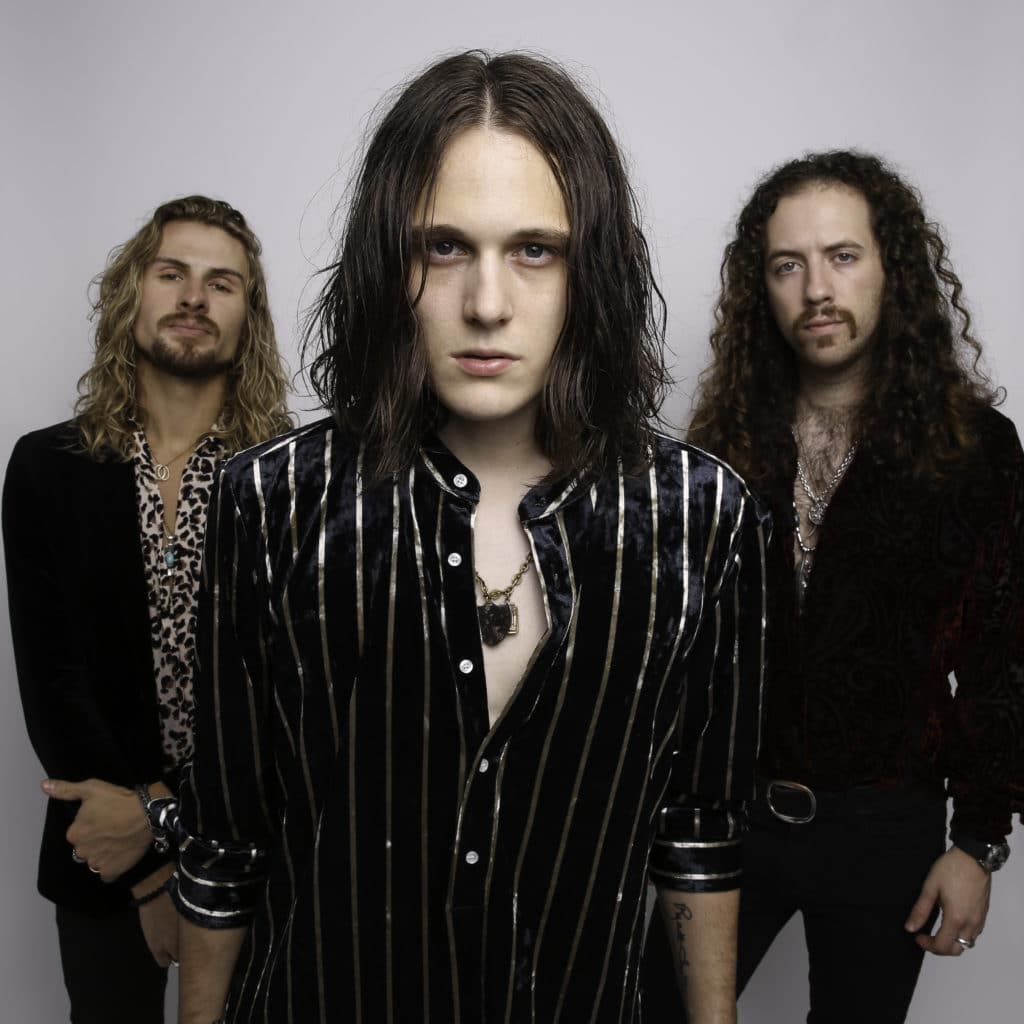 What about your next plans? Are you already booking shows or maybe waiting to see how things go?
Tyler: We're definitely looking at touring options for next year but I think there's still a lot of uncertainty as to what's going to happen. For us right now, we've been putting all of our efforts into the album release show which will be on October 16th. We pre-recorded a show, it's going to be aired on our website and it's gonna be really cool. Between each song there'll be behind the scenes footage from the studio, so fans can get an inside look at how we made the record, some of the process. But even putting this together, it's been like a couple of weeks worth of work for just one show. I'm excited to get out and actually play real shows for people but I don't know when that's gonna happen.
Apart from music, how did you profit/enjoy your time being home? You also like to take your camera for pics and video footage, is it another way to express your creativity?
Tyler: Yeah totally! I've been taking pictures of a lot of stuff. I've been enjoying time with my wife. We got married almost a year ago and I've been enjoying waking up and have coffee with my wife rather than sitting alone in a hotel lobby trying to drown out whatever noises are happening. There's been a lot of fulfilling things happening on a life level. We're about to take a trip, a camping trip in the woods, bought a kayak, being kayaking, fishing. I'm not used to spend summer at home. Most of my summers are spent travelling so it's been very nice to be home.
We interviewed Larkin Poe for the release of their latest record and Rebecca said that she spent some time catching up "The Office" TV show. Did you also watch it? (laughs)
Tyler: Yeah we watched it together. (laughs) It was my second time through it! I watched it on the road but it's one of my favorite shows.
As you said before, you're doing broadcasting a show for the release of your new album. But did you ever think of doing a live streamed show? Even with the bass player issue. Was it an option for you?
Tyler: The bass player isn't an issue anymore, we've got a guy. But the thing is that we wanted the audio quality to be as good as it could be so people can listen to it as loud as they can and get that Shakedown show experience. We rented lights, got a great camera crew too. Since it's the first time people are going to see us for the year, we wanted to be something very special. Some of the streamed shows I saw, the audio quality wasn't good enough or it was glitching out.
We wanted to be something a little different. We found a platform where we can broadcast the show that we played and also be in the chat and chat with the fans and hang out. Because that's one thing about the Shakedown shows, you've been there, we hang out afterwards. We're just trying our best to create that vibe to start with and I'm sure an actual live stream will come.
AC/DC is back! You must be excited for sure, right?
Tyler: YEAH DUDE! I was running through the house this morning screaming: "THEY'RE BACK!!! THEY'RE BACK!!!". (laughs) I'm so excited! I've been listening to the clip so many times, it sounds like them!
And the last question that we've already asked many times: We're "RockUrLife" so what rock Tyler Bryant today, in 2020?
Tyler: Oh man. Right now, writing songs and records rocks my life! I'm on the third record that I'm making this year. I've been very grateful to make the new Shakedown record, I also got to record in my home studio for Larkin Poe for their "Kindred Spirits" album and then I'm working on another project right now with another artist. I think staying creative is rocking my life right now, until we can get back on the road.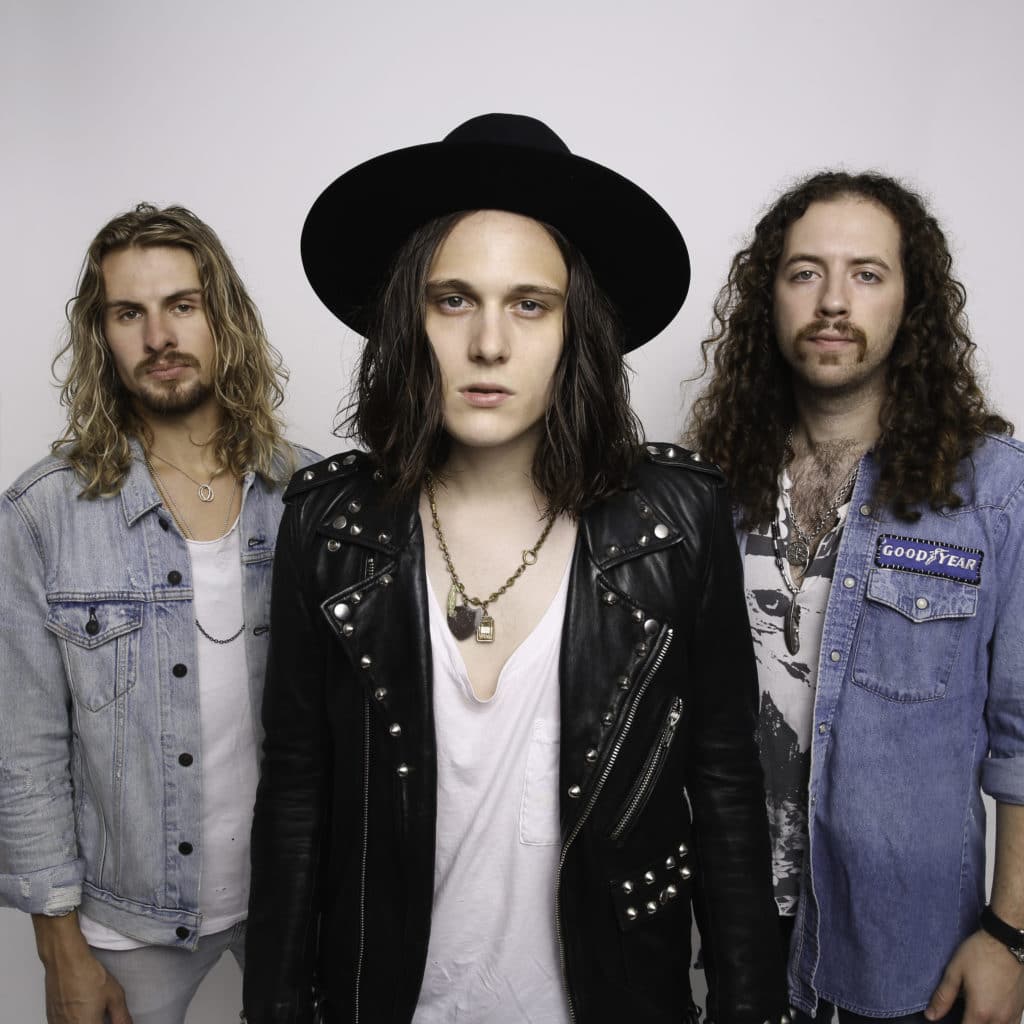 Website: tylerbryantandtheshakedown.com