THE LUKA STATE (26/01/21)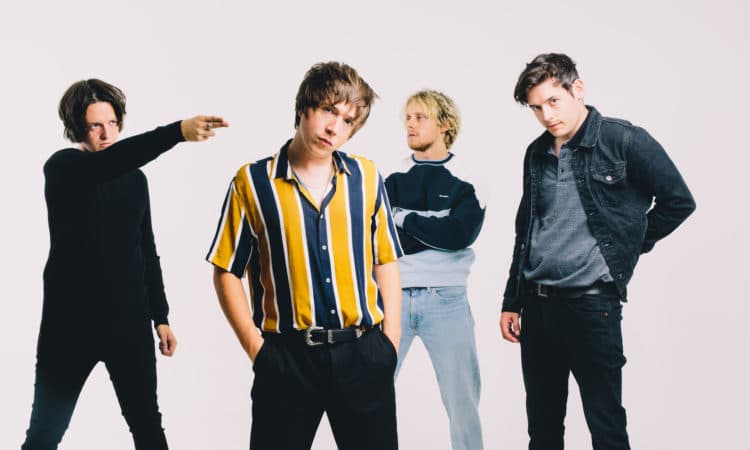 As they released their first album "Fall In Fall Out", RockUrLife met Conrad Ellis (vocals) and Lewis Pusey (guitar) from The Luka State to talk about their music and the journey to success! 
Hi guys! How are you?
The Luka State: So good thanks, very glad to be here!
How are you living this promotion of your first album "Fall In Fall Out"? It that rather exhausting or exciting so far?
Conrad Ellis (vocals): Nothing but excitement! Exhausting doesn't come close, we're only excited to be doing this even more since it's starting just now.
First of all, what does "The Luka State" refer to?
Conrad: The Luka State means positive-mental attitude. It means always looking forward and never looking back. A few years ago, me and Sam, the bassist in the band, we were living in Toronto, in Canada, and we were staying above a musical, we used to play all the time in the studio and there was a guy there I used to call and swing by called Luka. His way of thinking was positive, and he was infectious and it was a breath of fresh air.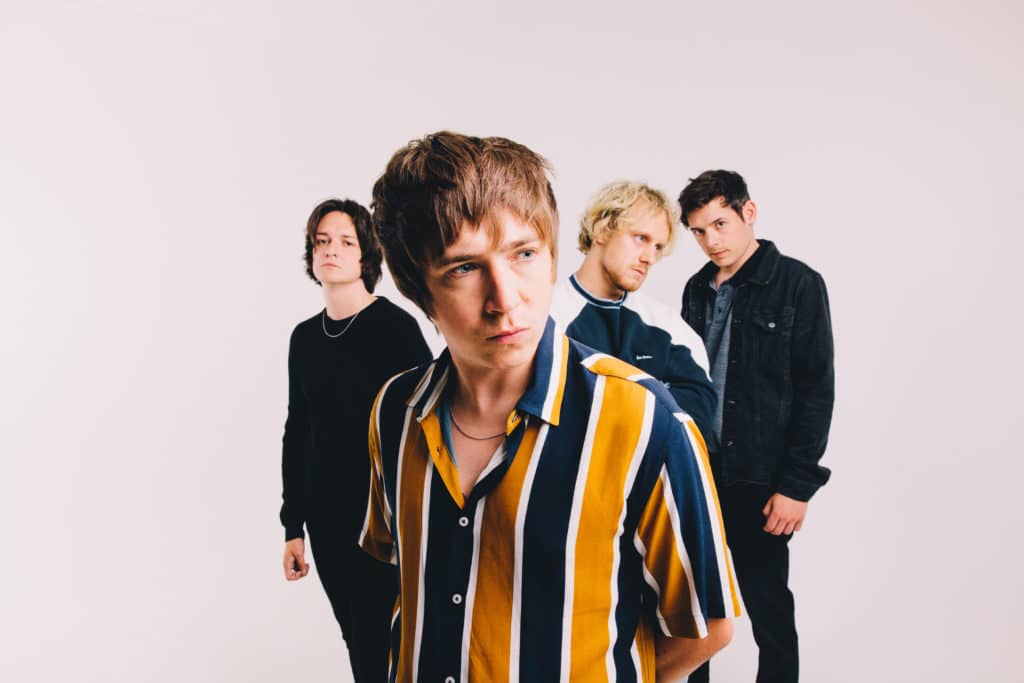 We heard that you guys were friends for a long time now and your first songs got released in 2013. It took a few years for "Fall In Fall Out" to get available. Was it tough to find your way in the music industry?
Conrad: Yeah I guess so, in a sense. This record had to happen now, it couldn't have happened at any other time because this feels like an accumulation of a life's work for me personally as a writer and especially us as a band, the evolution of the band took its time and its progress to get here, and everything is laid up to this moment. So yeah, we've done it the hard way, we've done it through shit, determination, hard work, and not giving up on your dreams and not giving up on yourself, and that's why we're here today, sitting in front of you talking about our album released through a major record. So I mean I guess it has been hard to catch a break but you know you've got to look at the positive: this is just the beginning of the journey now and we're excited to see where it leads.
What was the trigger for it to happen? Was it when you signed with your label or was it when you met someone specifically?
Conrad: The record is an accumulation of songs I built up for so long, for such a long time. We kinda changed the style after a bit, we changed our genre of music to more of a rock n'roll sound and then we became a rock n'roll band I'd call. So the trigger really is just we had all these songs, and they were so many of them! For the record we had 75 songs and ideas and we had to go from 75 songs to 12 and there was a lot of arguing and disagreement, but we got there in the end. What you hear is the final choice of what we thought was the best of our collection, but the trigger was that they were so many songs and we needed to do something with them and turn it to an album and release this album on a major platform so that's what we've done.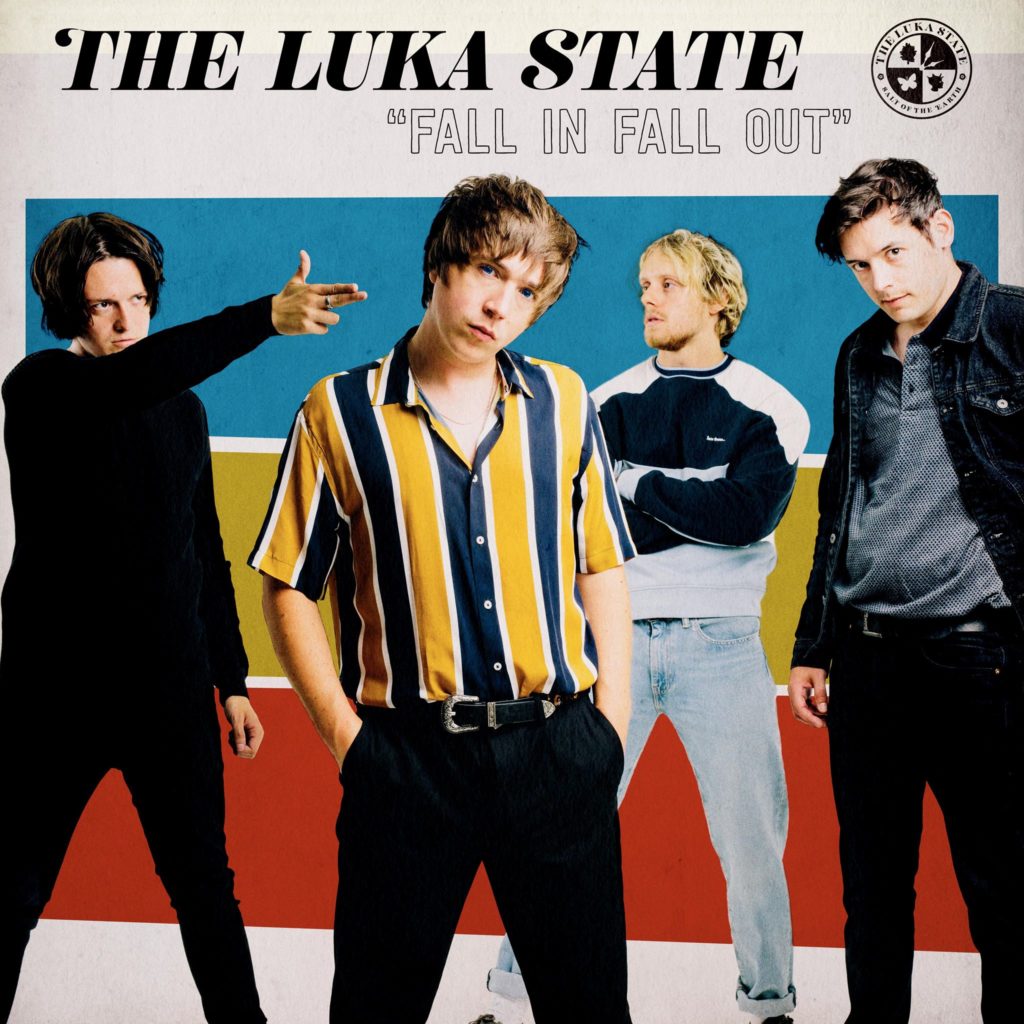 You actually almost already answer to our next question which is that your album doesn't sound like it's all the same. "Feel it" is a strong and determined opening track. An energy that we also feel in the rageous "Bury Me" or "[Insert Girls Name Here]". But there are also a few more soft and gentle ones like "Bold" or "Fall In Fall Out" that sound so different, much more radiophonic.
Conrad: We think with the acoustic ones and the slow ones we wanted to show that we're not just a rock n'roll band, there's more to us than just the rock n'roll music we play, that we can write a ballad, we can write also emotional songs, that was important for us to get across in this record that we've got something else under our belts.
So basically, this album is made to show everything you can do for the next to come?
Conrad: Yes of course, in this album the title track is a texture of what we're capable of when it comes to writing a ballad, so long way those songs continue.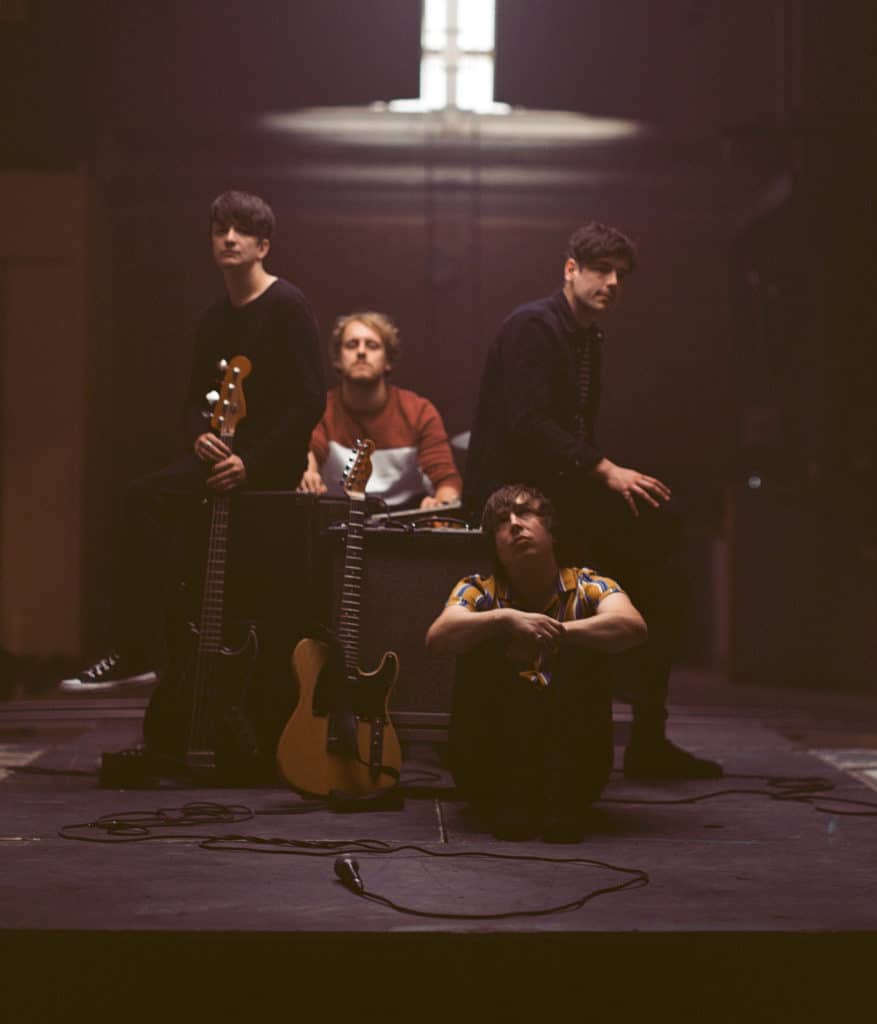 Were you able to promote your album on stage already? Or is it a sweet dream to come for the after COVID life?
Lewis Pusey (guitar): In an ideal world we would have still been on the road but when lockdown has been sighted in the UK and obviously in the rest of the world, we had to reassess the situation. We are hoping to be back on the road in September though, we've got some dates to announce soon. We'll cover the UK, we'll be covering Paris, Germany and some other places as well.
Conrad: We're coming to France, so sit tight, September, spread the word!
We'll definitely spread it!
Conrad: For the record it's essential, it's gonna happen.
For both of you then, what's your favourite song from "Fall In Fall Out" and why?
Lewis: That's like asking us to pick in our kids which one is your favourite! It changes on a daily basis. In a minute it's "Fall In Fall Out" because it was the last single we released and a very proud moment when the album came out in the world but there's also some others like "[Insert Girls Name Here]" just because we've played those songs live, it's just a release of animal energy.

Conrad: Yeah for me I'd say mine is "Fall In Fall Out" because I hadn't hit it for a while and then I hit it the day we released the album it comes quite proud, the album we're really proud of it. So I'll say that for now: "Fall In Fall Out" is my favourite but then I'm equally as proud as "Bury Me", there're raw emotions and raw energy to make you all smash the ribbon by your own. (laughs)

Is a second album on the way? What more or less than your first one do you want it to be?
Conrad: The second album is on the way, it's been written. I mean lockdown has been kind of a blessing for that, we've been able to focus on our songs and write, call up a new music and find a direction for the second record.
Lewis: We don't really go into anything too specific, but we never go into writing a song like: "This should sound like this". The songs, it sounds like it's shaped of, the songs aren't tell you what type of song it will be as we're writing, so we don't know how our album could necessarily sound like.
Conrad: What we're writing at the moment it's still quite heavy, it's still very rock n'roll based.
Lewis: It's the angst of lockdown coming out in the songs. There's a lot of frustration coming out of our new album.
Conrad: But the fall for our mind at the moment is to get this album out, keep our fingers and prayers to the stars that COVID is gonna come down across Europe and get out of there and play for you guys in September, that's our main focus at the moment and our main energy is set on this album.
You said you'll be playing in Paris in September then?
Conrad: We'll be playing at the 1999 club.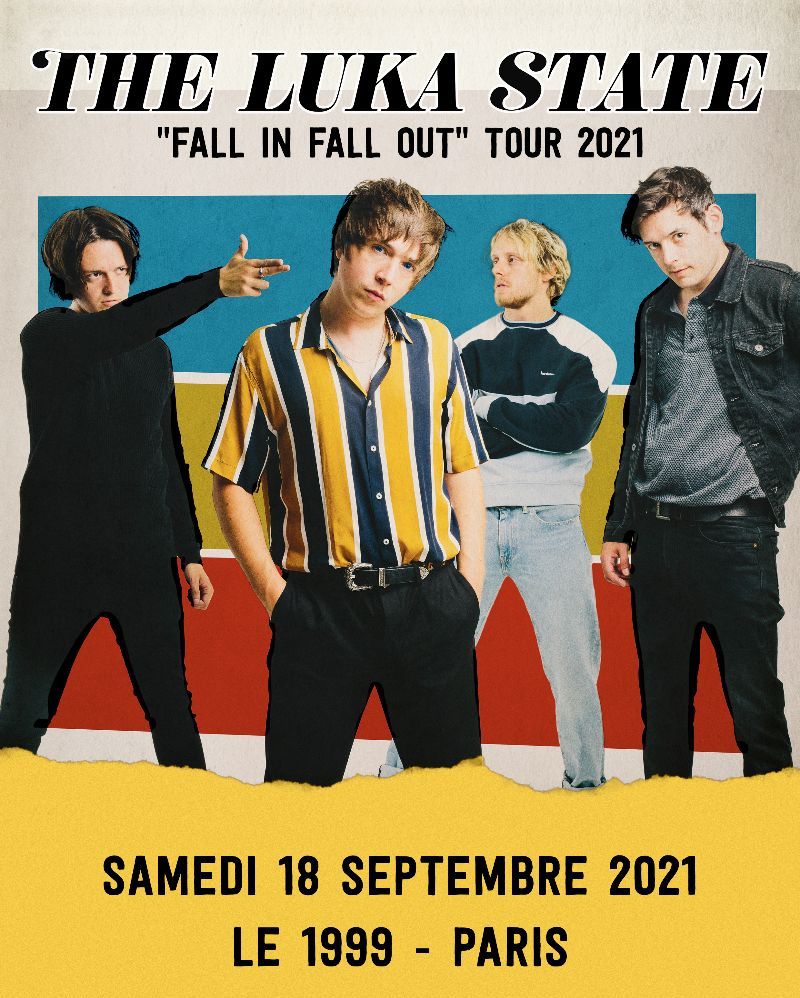 Last question: as our website is called "RockUrLife", so what rock your lives guys?
Conrad: THIS! Just this band, man.
Lewis: We're music nerds so we enjoy all of it.
Conrad: Yeah this band is like what I catch late in my life, It's all I know, it's all I can do, I feel like I'm kinda made for it. So this is it, this is what rocks my life, it's The Luka State. Long way that continues, vive le Luka State !
Thanks guys and see you soon on stage!
Merci beaucoup pour votre temps, à la prochaine ! See you in September!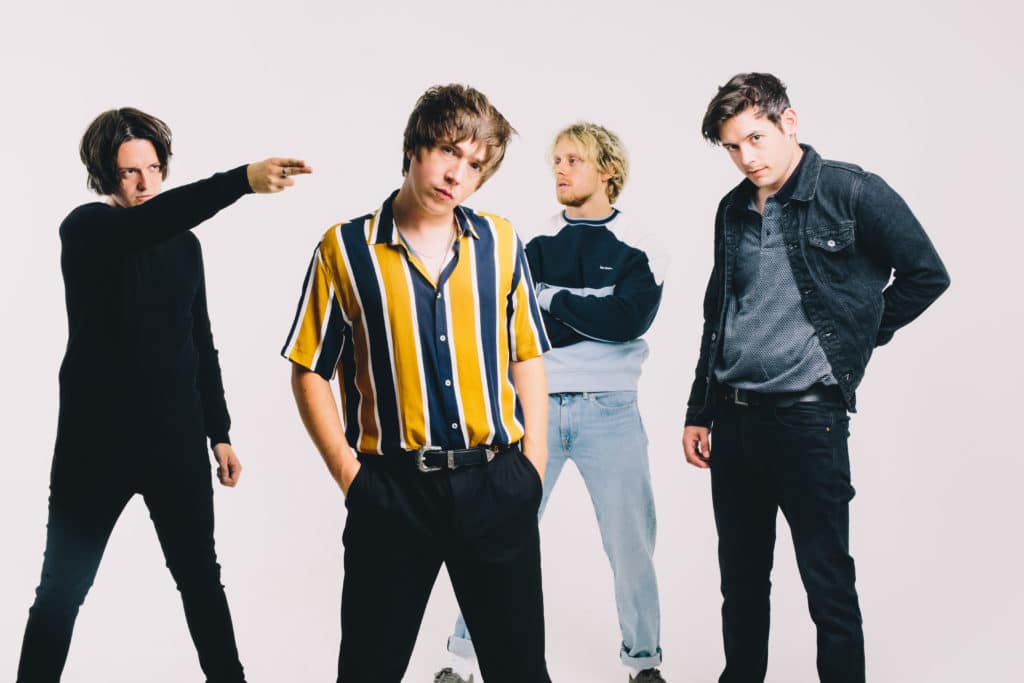 Website: thelukastate.com