RYL! got the chance to get in touch with The AvD from The Defiled, while they're currently on tour in the US, and he took some time to answer to our questions!
Hello AvD! How are you?
The AvD (programming, keys and back vocals) : I'm fine thank you very much for asking!
So your second and new record "Daggers" will be released in a few days, you must be excited right?
AvD : Yeah! Can't wait to finally get it out there.
What are the differences comparing to your first album?
AvD : The album is sonically superior to "Grave Times" as we did not record it in my house and we got to fly to Florida and record it in a professional studio. Lyrically it's a lot more personal and the songs are a lot more to the point.  
In which way your new drummer Needles got involved with it?
AvD : He was involved with the writing of a couple of the songs but most of the album was written before he joined.
It's also the first record to be released with Nuclear Blast. Did you ever imagine signing with such a label one day?
AvD : Working with the likes of Mark Palmer and Monte Connor that brought us some of the biggest metal bands growing up when they were working at Roadrunner, is like a dream come true. When we finished recording "Daggers" they were working at Nuclear Blast.  We were talking to a few labels at the time but they seemed to get what we were all about more than anyone so we jumped at the opportunity to work with them!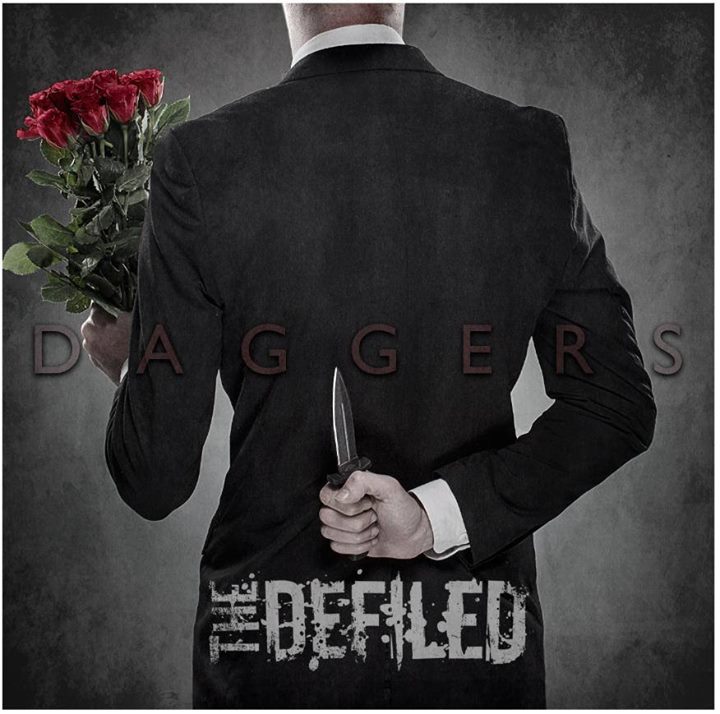 What will your new record offer to your fans?
AvD : The Defiled, only better!
What can we expect about it musically?
AvD : We never write any music with any pre conceptions of what we want to achieve, we just get in the studio and what you hear is what comes out naturally.  
If you had to pick up 3 songs from the record, which one will they be and why?
 
AvD : "Unspoken" because it was the first track we finished and have amazing memories of getting drunk in the studio that night.
"5 Minutes" : it's very close to my heart as It's about a family member of mine that died.
"No Place Like Home": because it's a very nice way to finish our album!
If you had to describe it in 3 words, which one will they be?
AvD : Real Life tales.
The album was produced by Jason Suecof. How did you think of him for the job?
AvD : We were really into Jason's production and wanted to record with him for ages. One day he emailed us and said he was into our band, we of course jumped at the opportunity to go to Florida to record with him!  It was a lot of fun working with Jason, he is very laid back and easy to work with. He was very meticulous with getting the write tone and the recordings just right! We are currently on a US tour and  we are playing the Florida worped tour date so we will definitely go hang out with him, we became good friends by the end of the recording of "Daggers".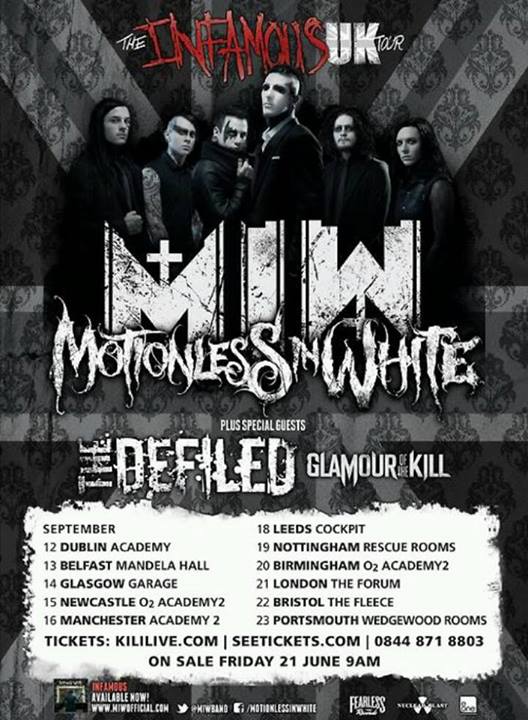 Were there any other names?
AvD : We recorded the drums in Eyal Levi's studio. He is Daath's guitarist.
You used PledgeMusic plateform, how did this idea came up?
AvD : We decided to raise the money for the album  ourselves because we wanted to end up with the album we wanted to record and not end up with some executive's idea of what we should be. We had a very clear vision of what we wanted to do and if anyone wanted to buy in to it so be it! It was a very good way of starting from a point of mutual respect with our record label. Pledge wise we offered an exclusive chance for people that pledged to come watch an exclusive live recording of our first album which we then sent to who ever pledged as a CD. They could also pledge for other cool stuff like hand written lyrics by me, stitches guitar, masks made by Curse… the best one I think though was the chance to have us play in your house! (laughs). Thankfully all our fans are really cool and came through, they pledged enabling us to go record our new album "Daggers".
Do you think that young bands should use this system?
AvD : Yes, if you have a strong following its a very good way of being independent.
What are you next plans?
AvD : We are going to be touring for the foreseeable future! I'm currently talking to you while on tour in the US.  We finish this in a few weeks and then go on tour in the UK with Motionless In White.
Your sound is said to be industrial and metalcore; so as a NIN fan, you must be excited about their new record?
AvD : Yeah, I like Nine Inch Nails quite a lot I'm looking forward to listening to the new album!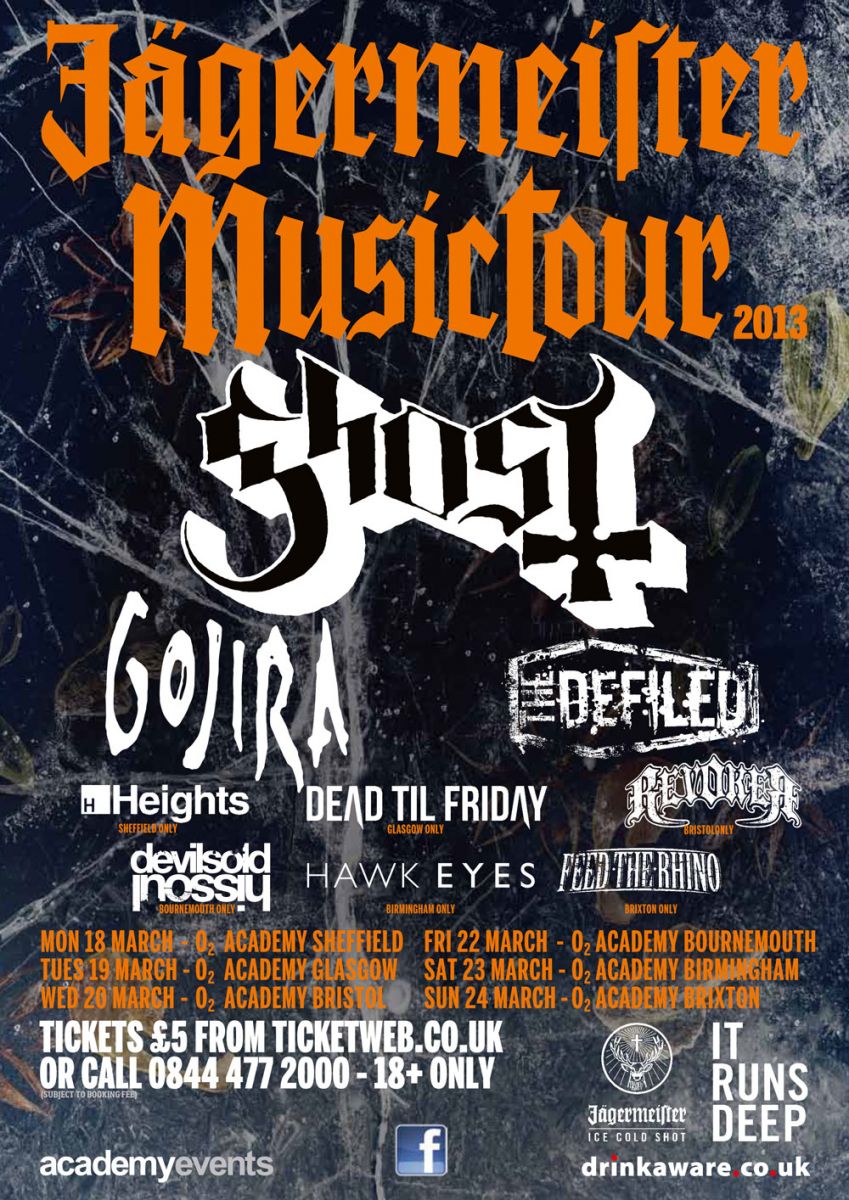 What's the last CD you bought?
AvD : "L'Enfant Sauvage" by Gojira, when we were on tour with them and Ghost on the last UK Jagermeistertour.
What's the last gig you attended to?
AvD : Download Festival in Donnington Park.
Any message to your French fans?
AvD : We always have an amazing time in France and I'd like to thank everyone that had ever supported  us from the bottom of my heart for making our dreams come true!
Any gig planned in France?
AvD : Oh definitely, we will be seeing you soon!
Finally, as a tradition, we are "RockYourLife!", what rocks your life?
AvD : Metal!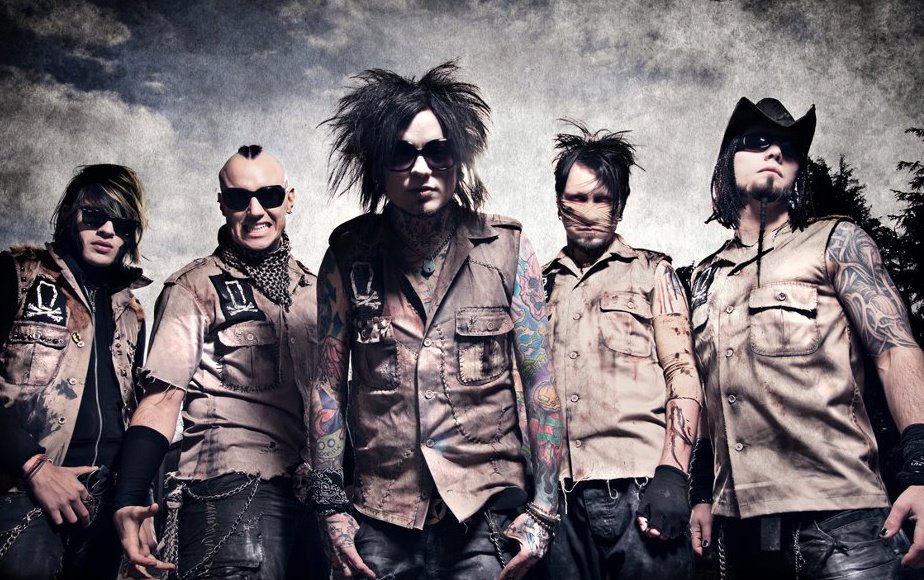 Website : facebook.com/thedefiled