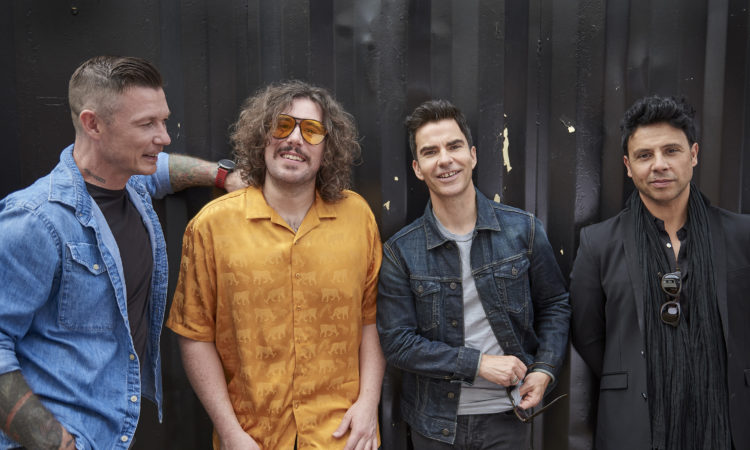 Kelly Jones, leader from Stereophonics, was in Paris to discuss new album Oochya!. A great opportunity to go over the events of the past years.
Before diving into your new record Oochya!, let's go back in time. The last time we heard from you was when you did this amazing live Don't Let The Devil Take Another Day. This live happened after you experienced some health issues, can you tell us how you felt?
Kelly Jones (vocals/guitars): It was quite an intense period of time. The throat thing happened on a short period of time but turned out to be a big part of my life. I've always considered my voice as being a given thing until there was a chance it would just be taken away. I wanted to do something I hadn't done before, outside the comfort zone. Be a little bit more vulnerable and talk more on stage. I didn't make it easy for myself, after what I got. (laughs) It was a great tour to do. I never felt comfortable on stage but I felt rewarded after every show.
It was interesting for the audience to hear about the reasons why you chose to play each song. It was quite unusual coming from you.
Kelly: Each song I play came from some adversity I encountered in my life. They all got a narrative of struggle and an outcome. It wasn't about doing the big Stereophonics hits, it was about going a little bit deeper.
You did sing couple of hits, but in a way we've never heard before. I guess it was interesting for you to explore new ways of playing the songs?
Kelly: Yes. When I compose the songs I play on the guitar or on the piano and I want the songs to work as minimal as possible. Then I take them on a large production. I think the key for a good song is that you can play around it and it still works. You still get the sentiment of it. It was a really cool thing to do.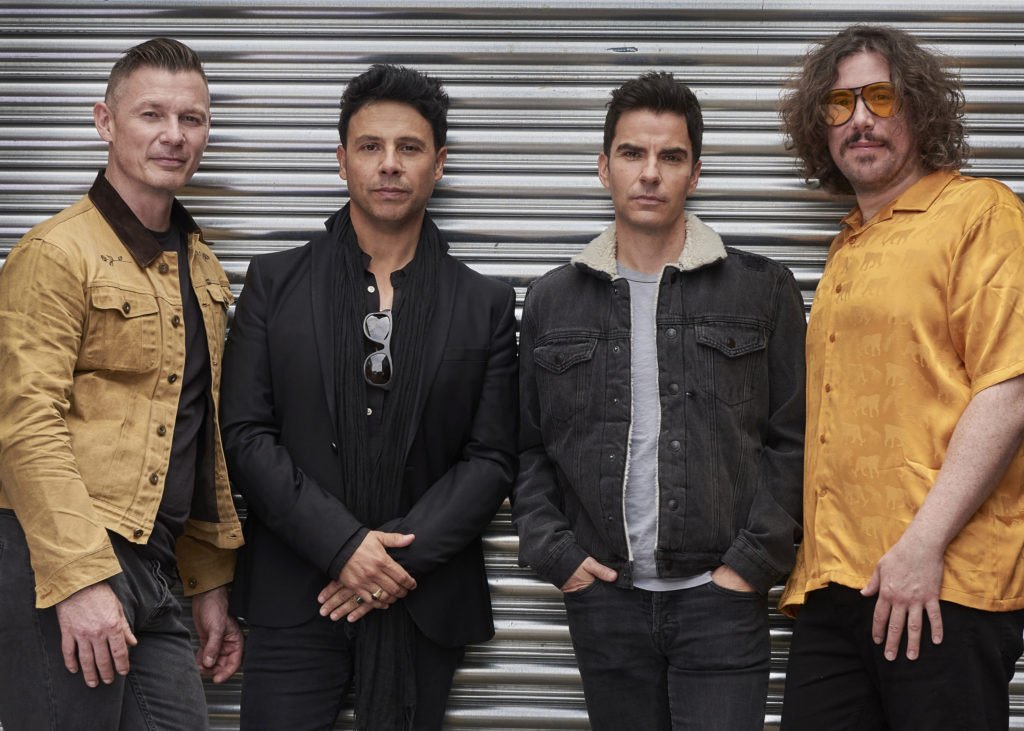 You ended up being very open about what happened to you, doing the documentary and talking about it on the media.
Kelly: I didn't tell anybody until it was over. And I didn't tell anybody until I knew that I could do or I could do before and do it better. I think if I told people at the time it was happening. I think the pressure on me to then deliver a bit like wonderful blow as an injury or a ballet dancer or that kind of stuff. The band did not know. The crew did not know. I wasn't going to tell the story in the documentary. But my manager thought it should be part of the story and that's how he came up with the idea of the arc.
How did your band members react when they learned the news?
Kelly: It was weird. It was, it was a strange time, because they all want to be positive and say, it's gonna be fine, even good hands. I don't know how they really felt. But for me, it was like an operation in January. And like a week of not talking and a couple of weeks have said very little, and then get a vocal coach and be blown in stores and tried to get back. And then I kind of put a flag in the sand and said, I'd like to start recording again, by April or May, I was very anxious, because I didn't know how I would feel. I didn't tell the producer didn't tell the engineer. And then when I went in the vocal booth, I felt really weird.
Did it change your relationship with music or with your voice?
Kelly: Now I do a lot of work on my voice and I have a lot of respect for it. I was always quite disciplined. If we went out and had a party, then I would be careful with what to drink and stuff. I think we've canceled two shows in 25 years. It's not a bad record. But I think I have more understanding about it being a muscle and what it can do or can't do, and how strong you can make it. So yeah, I feel a lot more ability than I had before.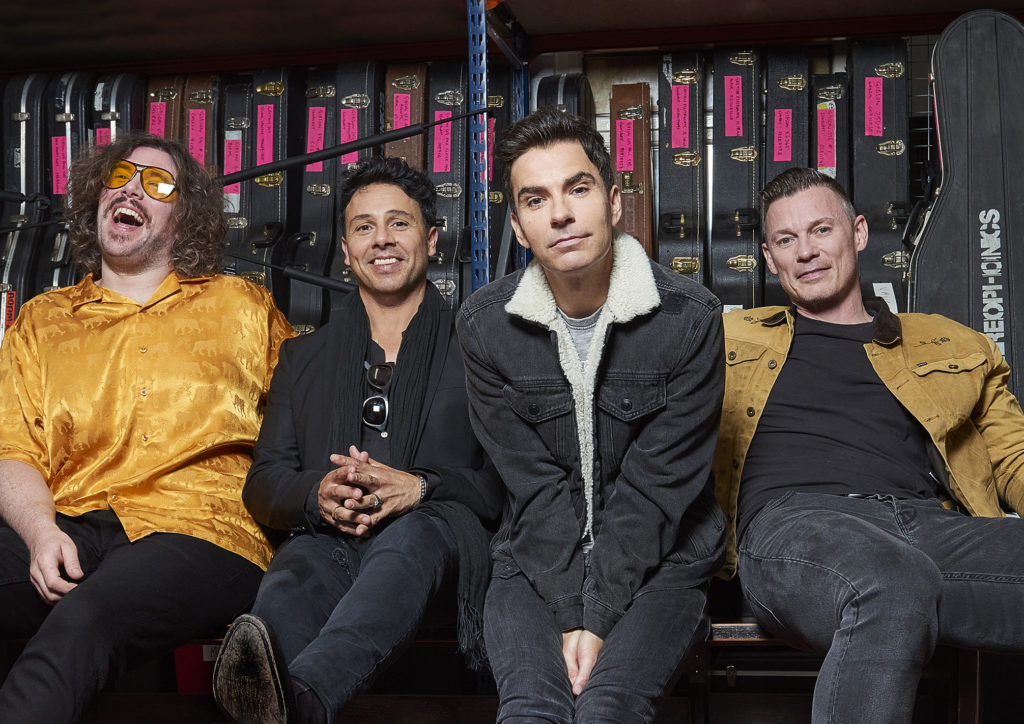 How great did it feel coming back to the studio to record a new album?
Kelly: The studio part was fun. Because we hadn't seen each other for a year and didn't do anything in the first year of lockdown, aside from just being with the family. To get together with all the boys was great. The process of the writing was slightly different. Because I didn't intend to make a new album. I found a couple of songs on some hard drives, which hadn't been released. I thought maybe they could be some songs to put out on a 25 year compilation record. Then I did a few more songs. And before I knew it, there was a lot of songs and so we decided to make a new record. The catalyst of the idea was to maybe just find a couple of songs that had been used.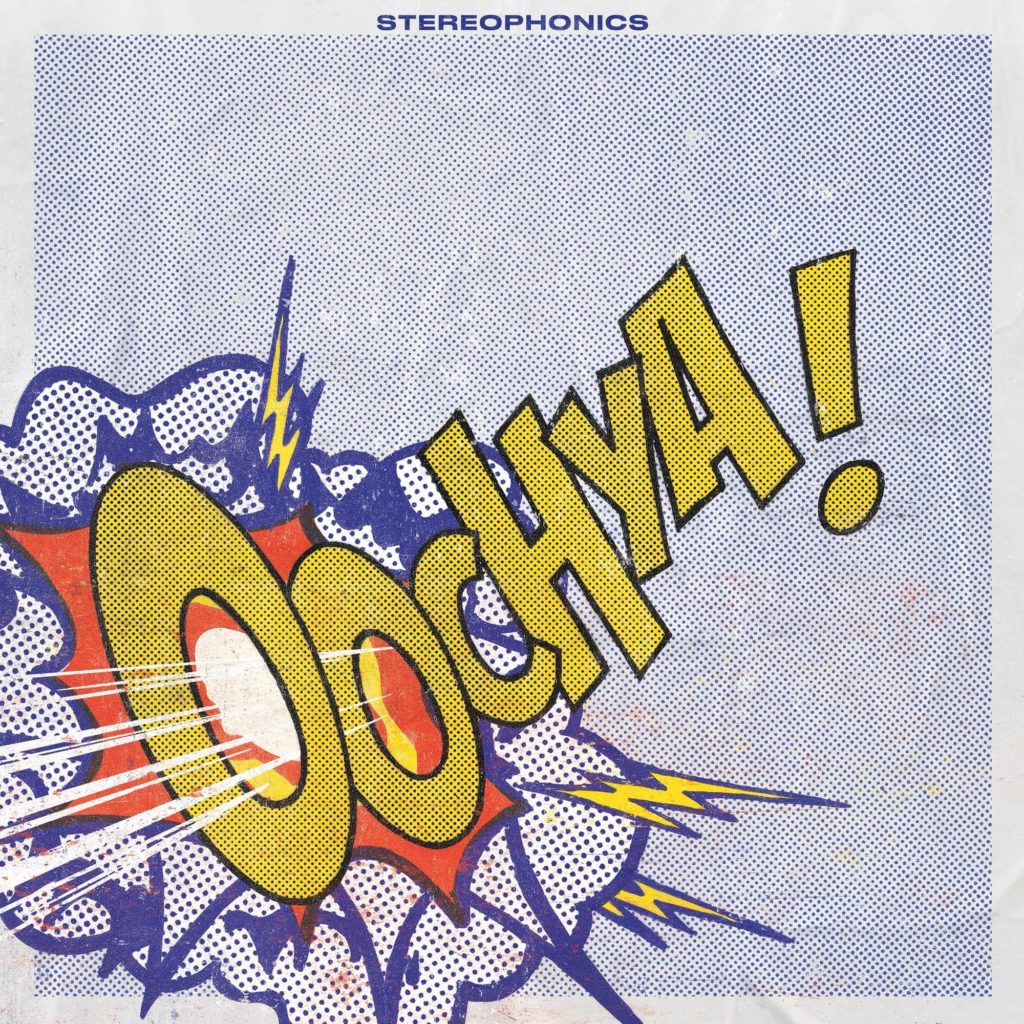 The record starts with a fast tempo opener with "Hanging On Your Hinges". It's rock and uses lots of effects on your voice. Hard to recognize the band in this song!
Kelly: It has a bit pop, it's got a bit of The Stooges, it's got a bit of ZZ Top, it's got a bit of The Black Keys, it's just got that kind of bluesy thing about it, which is the music I love to listen to. It's a great opener. It takes you different places in your mindset. It's a great way to start a record, particularly the contrast of that first song from the last album is very different. I always like to try to, whatever I've done before the next thing, do the opposite of what that was. It serves that purpose.

You let the guitars run free in "Do Ya Feel My Love?"
Kelly: Yeah. It's quite an anthemic song and has become quite popular very quickly. I wrote that one when Adam [ed. Zindani]was in the band. That was one of the songs we found unused or unfinished, and we pieced it back together. It was a very obvious kind of Stereophonics classic song. The record company said straightaway that this could be a single. With the few lives we've done, we saw that people reacted instantly with this song.

You've always been a good storyteller. And it seems that with "Right Place Right Time" you're telling the story about yourself?
Kelly: Yeah. I went on a long walk that day. And I was looking in the Saatchi Gallery Museum in London, and I walked over to Kings Road and I went home and it was on a roof terrace and I just wrote all these words because the music. I guess, it's not about anything to do with the pandemic. It's a song that reflects about how did I get here? I don't think I've ever written a song with three girlfriends in it. It's quite a bizarre concept. I kept going and going and I could still be writing about every person I met in my life. But it's an interesting concept because it goes from meeting Stuart [ed. Cable]outside his house with his drum kit and my uncle telling me how to be a boxer. All these different stories and a lot of verses. I think it should be our next single.
In this song you said that you've reconciled passion and rage, what do you mean by that?
Kelly: I think that line there on that verse is when it says I was born about this world in the corridor. I was born in a corridor, my mother was in labor for about two/three days. And I wouldn't come. She gave birth to me in the corridor, in front of everybody. So it was almost like I was born into an audience. That was the story I heard as a kid and stuff. My brothers would tell me that my parents were a bit of volatile during a period. They would argue quite a lot before I was born. But when I was born, it kind of all went away. This was like, when you dig quite deep, almost like I was a reconciliation baby in some ways. I kind of pulled it all back together because new babies kind of do that sometimes. I think I took that role on in my whole life. I'm always trying to make people feel good or piece things back together. I could be a bit of a fixer. I didn't know any of this. That was all in hindsight and subliminal and subconscious writing, but I think that's what that verse means.

With "Made A Mess Of Me" you have a pop and catchy riffs. It seems a bit naïve, but the lyrics are bittersweet and the contrast works very well.
Kelly: It's a kind of very colorful, summer kind of pop, kind of catchy kind of Americana kind of song. I think the song was about a relationship I kind of began, which would never be able to be continued. And we didn't mess each other's heads up a little bit for a very tiny amount of time. The song was based in California. So it sounds like California, and it feels like California and, and it's got these images of the sand. I had kind of forgotten about that song. I've found in the rough of it, and we worked on it and it came up quite good. It's like a very feel good song. But as you said, there's an underbelly of something else as well. Which I think I do that quite a lot in songs is like a hidden disguise in that.

The last song, "Jack In The Box" is certainly the most unexpected Stereophonics song. It's like you've channeled your ancestral folk vibe.
Kelly: "Jack In The Box" was a bit of a joke. I had a fox in my garden that kept coming and sleeping in my car. It was killing me. I had this song which I thought was a funny song. And every time I played it the boys would just love it. Then the kids will start jumping up and down whenever we played this demo. We just thought it was a very catchy number. So we were drunk in the studio when I said: "let's just record it". We had Mike Campbell from Tom Petty's band playing banjo. Adam did this amazing guitar solo on acoustic which is a fun thing that he won't ever be able to reproduce ever again. We thought of it as a joke like "Octopus' Garden" from the Beatles. It was a great way to end this album after starts with "Hanging On Your Hinges".

There are lots of melodies in this record, with beautiful ballads. What is the most intimate or emotional song for you?
Kelly: I think "Leave The Light On". It's quite intimate. The way that it's delivered vocally was very close. And I think that's the song that kind of just channeled through you subconsciously. I think your subconscious is normally about two years ahead of you, then you catch up with him. That's what I was thinking. And that's one of those songs where I didn't sit down and write the verse, it kind of just came out. I think "All I Have Is You" is another one my best. It sounds a bit darker than the rest.
The way you sing the first two lines of "Leave The Light On" is very striking.
Kelly: That's captured that really well. That was completely all live in a room. I was in my little glass box, and the other guys were in theirs. We were all in very small rooms, not much bigger than this reading. When you're playing, with everybody around you, I think there's a real true sentiment on the recording. Which is really important, because the words that are being said. It's a song about the struggles and the adversities you go through. So that's quite a special one on the record.
I think music should be about truth. Lots of music today lacks honesty and lacks truth, because it's more about algorithms and getting on playlists. It's not coming from the right place. Sometimes when there's six songwriters on one song it's like six painters on one drawing. For me, music is cathartic. It's therapeutic. It's emotional. It's, I don't even understand it. One minute it's there. The next one, it's not there. And then you feeling something building and building a new body, then all of a sudden, this thing comes on a page or a dictaphone.

I think you've reached a place in your career where you don't feel so much pressure to deliver.
Kelly: I don't feel pressured. I feel more of an understanding and appreciation for the small contribution I'm making in my music. How we're affecting the people. I didn't believe that for years, or maybe I didn't even address it. I didn't really understand it. I just thought this is what I do. I play in a band, I travel around, I play shows. I've never thought about money. I'm not materialistic. Obviously, security is important. Aside from it, I've never caught up a manager and said: "How much am I getting for this gig?" It's not how I run my life. Coming from a very small town, I wasn't encouraged to be positive because I was brought up in a negative approach. So I went on retraining my brain for 20 years to get a more positive outlook. With each song about struggle there's a hope at the end of it. And that's what I hope I can pass on really, because it's been hard for me to do that.
To conclude, as we are RockUrLife, so what rocks your life, Kelly?
Kelly: I suppose friendship. With what went on these last year, I've reflected a lot about friendship. There are lots of people you think as friends but they're not. I know a lot of people have dropped some people. But I think in the end you find your real friends. And for me, that's what rocks my life.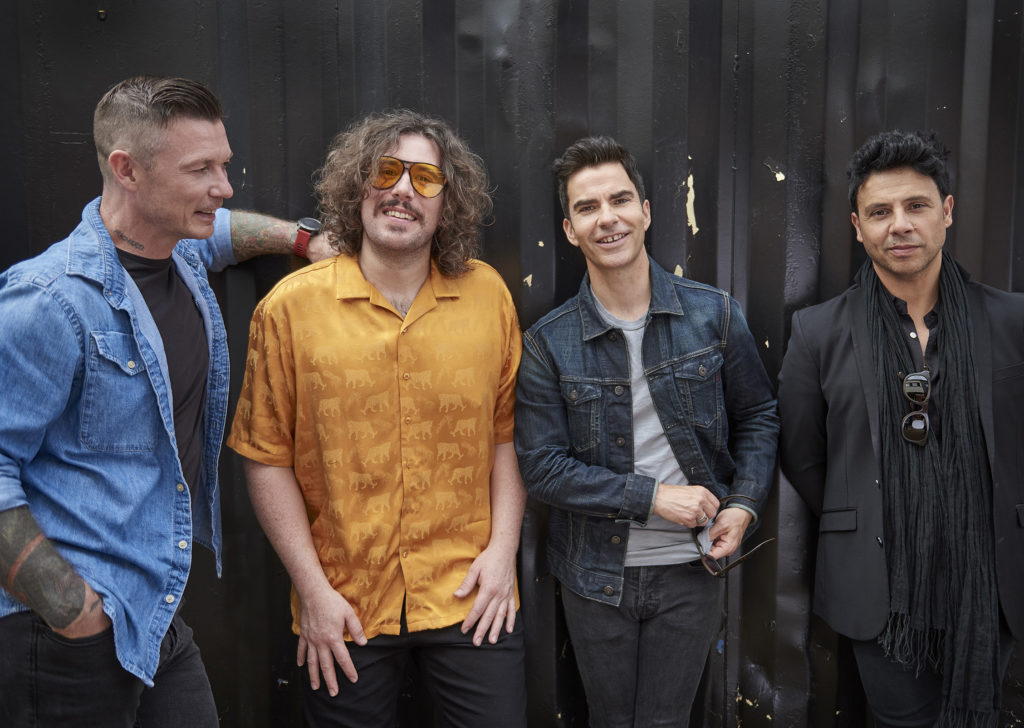 Website: stereophonics.com