SONATA ARCTICA (04/07/19)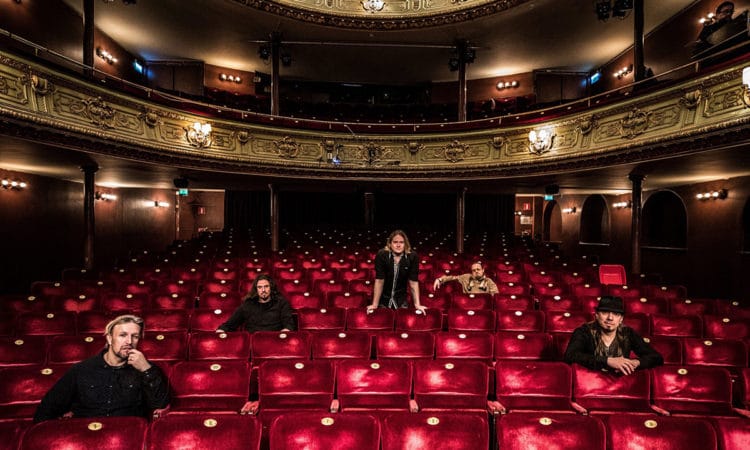 Here we go, Sonata Arctica will release their tenth record in a few days. What can you expect from "Talviyö"? We got to chat with Elias Viljanen to find out a bit more!
Hi Elias, how are you? Your new album will be released in September. "Talviyö" is the band's tenth record. Tony always refers to Sonata's three phases. Is the band always evolving? Do you fix any limits? What's the deal here?
Elias Viljanen (guitar): I'm fine! I think it sums up the history of Sonata Arctica and the old phases, from early power metal to a little bit more progressive stuff and maybe experimental stuff as well. I think it gives you a good idea of where we are right now as a band, as musicians and songwriters. I'm really happy how the album turn out to be. I like to say, because we're getting older, more stable and calm and sensitive I don't know (laughs) that reflect to the music as well. But of course you have all the Sonata elements on the album. We have a few faster songs, few ballads so to say and more aggressive and heavier stuff, and some weird stuff as well.
The first single is "A Little Less Understanding". Why this track? Does it sum up the whole record?
Elias: No it doesn't. I think it's a nice gateway to the whole album. I think it's the easiest song to listen and maybe to play as well. This song was almost supposed to be a Japanese bonus but the same thing happened with "I Have A Right", and it turned out to be the first single. Lyric wise it's also a continuum of "I Have A Right". Basically, it's dealing with children. We're bringing them and setting up boundaries and stuff like that, and of course growing as a person.

How do you write with Tony? How's the process like?
Elias: First of all, Tony plays us the demos. Then we figure out if all the material is suitable for Sonata Arctica and then make some decisions. But this time, all the songs were almost ready. Then we got to the studio, this time we didn't really rehearse the songs so we did some in the studio and started recording the basics and partially the guitars. We recorded them live in the studio, at the same time. I think it also gives the album a fun natural organic feel.
Can you understand that it's sometimes hard to get in a new album when music is evolving all the time? Do you feel the same maybe?
Elias: Yes, I think. As a musician, we get into the music a little bit faster of course. If you're listening to the music it can take more time indeed. But that's something we have to be careful about because sometimes our ideas can just fly in the sky like "youhou!". (laughs)

But for example, comparing to the two previous records and going into this one, which is always new stuff, new elements and dynamics, even if it's the next Sonata, it can be hard to get all of it right away.
Elias: Of course. A new album takes a few times to listen and discover because there's so much going on. I think that can be a good thing in a way that you can always find new stuff from the music, new things to discover and maybe the listeners start to feel different things when you realize that there's different things going on. But us, as musicians, we're not trying to do it intentionally when we record. (laughs)
Are you sometimes surprised when you listen back to it?
Elias: Not yet because it's still very fresh. But in a few years, definitely. (laughs)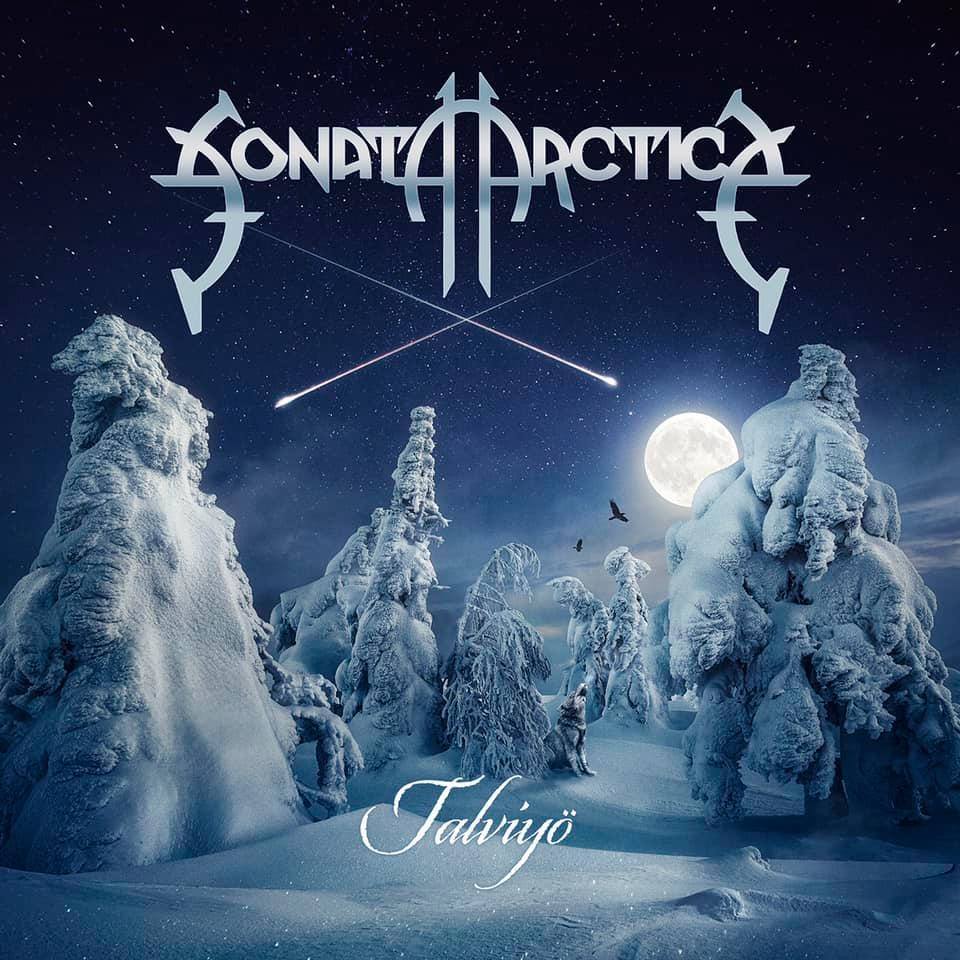 Do you think that Tony's voice is a part of the equation here. I mean, he sings a bit differently, and that's normal with time, but does it also influence the mood and the approach in the writing?
Elias: That's possible yes and I hear some changes too. Some of them are quite nice. I like Tony's voice, it's a bit lower and I think we're more into the music and more into the songs, it's more moody. It really gives you the feel of coming down. Even in a fast song, you'll have this melo thing.
(we got a few minutes with Tony after the interview to ask him the same question)
Tony Kakko (vocals): Obviously. I enjoy singing more from my natural range these days. I don't wanna scream any more. That's the past and I was a bit overdoing it. Trying to be someone I really wasn't. It started to have an impact on my vocals chords too. It's better to have the natural thing going on. As a singer, I've developed a lot since I was a kid. Different directions, different colors and singing from my own range allows me to play around with emotions and feelings, and I can deliver something else on the recordings. I think it's much better. And if you're singing or talking about love or something sad, while screaming, you won't believe that.
So there's an instrumental, "Ismo's Got Good Reactors", a word? It's pretty folkloric, a bit oriental too but really epic in the end. Was it supposed to be an instrumental?
Elias: Yes it was! I think the main melody that Tony came up with, he had it from his teenage years. Yeah, it takes you to different places around the world and it was fun to do and record it. The whole album is a bit sensual in a way.
Like it brings a spicy touch.
Elias: And you can just enjoy the music and this kind of up lifting atmosphere. The song makes me smile because it's so hilarious.
Which three tracks are your favorites?
Elias: I'd say: "Storm The Armada", "Cold" and "The Raven Still Flies With You". Because of the atmosphere and where the music takes you. You have to listen to them till the end. But I think it's mostly because of melodies and the feel of the songs.


Those new sounds, is it also a way to grow your fan base? Attracting people, fans from other places?
Elias: That's something that we were thinking about but we just have to see. It's not something that we tried to do but we understand, of course, that could happen, so lets just see.
Some fans are still comparing the first albums and rest of it. The power metal stuff and the other stuff. Does it still affect you or you don't really care? Well in the end you do whatever you want to do so.
Elias: It's something that we talk a lot in the band. But realized that none of us would like to play only power metal. We have to move on and do music we like to do and play. But we appreciate the old albums and songs, we like to play them live, it's not something that we hate so.
You did an acoustic tour a few months ago and reactions were really great. A new acoustic tour could be possible?
Elias: Yes we were thinking about that. It was so fun and so different from the usual. At some point, I think we need to do it again. We'll see.
Are you playing on a digital amp? It sounds a bit like. If yes, how did you do the transition?
Elias: Yes live. I got this Mooer pre amp live but in the studio I still use real amps. For many many years, I was against it but then I tried out this new Mooer and it's rather good. It's quite close to the real amp feel. I got it at home and was testing it for a month maybe. I then realized I could live with it. (laughs) It's fairly good sound.
Did you try Kemper and AxeFX stuff?
Elias: I had tried them but I don't have enough money for it. Or if I would, our stuff gets broken in airports and stuff so it's way too much money for risking this. (laughs)
What can the fans expect from this new album? Since the single isn't enough to get the whole picture as you said.
Elias: I'd say tears and laughters. (laughs) It's a quiet nice range of music and I think there's a lot of stuff for everyone. I understand that not everyone can like everything, so.
Finally, we're "RockUrLife" so what rocks your life guys?
Tony: What rocks my life? My kids! (laughs) That's more than anything I care these days.

Elias: Beer. (laughs) Nowadays I have Netflix (laughs) and became more of a movie guy and I enjoy that but you know, nice company, warm summer, cold beers, family.
So you'll watch "Strangers Things" right? (ie: on the day of the interview)
Elias: Yes!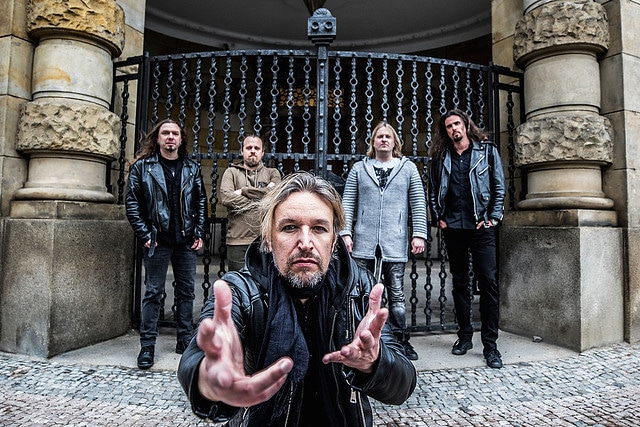 Website: sonataarctica.info