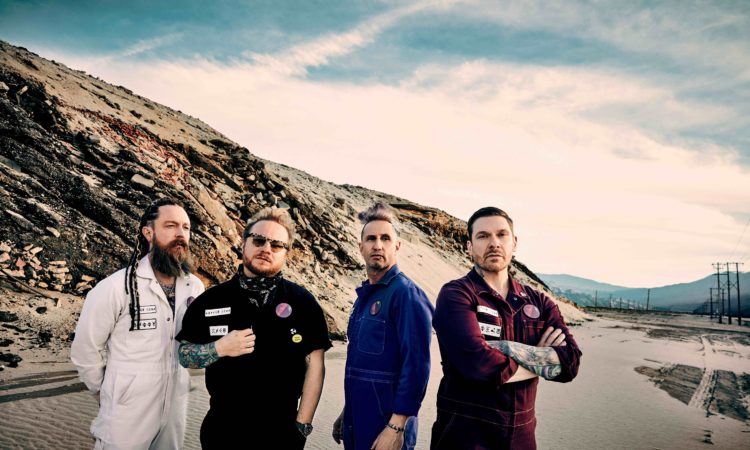 Shinedown rocked the MainStage at Hellfest. The perfect occasion for RockUrLife to sit down with Brent Smith and discuss the new album Planet Zero.
Thank you for this amazing show, guess the only disappointment was that you did not go into the public.
Brent Smith (vocals): I did not go down because of the time. It takes a little time and I did not have the extra minutes, otherwise I would have done it. I love doing it! The other thing is that we try to be respectful to the public when we play all these festivals, so we try to play all the songs we can in 45 minutes.
This was the opportunity to play your new single live for the French audience. "Planet Zero" sounds like such a statement, could you tell us a bit about your intention behind it?
Brent: We are from the USA and when the pandemic started, it wasn't just the pandemic that was unrested and unsettled. There were a lot of social issues going on. It was a very intense time in America. Eric and I were kind of looking at each other about everything that was going on on the news. He looked at me and said: "It feels that we are on Planet Zero". Everything went back to zero, everything we learned from history went to zero. Because there were conflicting information you did not know who to trust, who was lying, who was giving you the truth. Ultimately, the whole record is about the human condition.

Human condition, especially mental health appears to be one of the main subjects for Shinedown.
Brent: As a band we've been writing about mental health far longer before it became the thing in the media. I hate when people pandered to that kind of stuff. Mental health is a serious issue. We want people to survive. It's really difficult in the US right now. The number one cause of death is suicide. It's not a virus or heart disease, it's suicide.
We were, for the very first time, in the midst of a pandemic that affected the whole world. We had to write about what was going on. We had a conversation about writing about a crystal ball that would tell what happened 3 years from now. But there was so much going on. It comes down to the realization that this album is about explaining to people they don't have to bow to chaos. And if you see someone on a bended knee, instead of walking past him, pick him up. It doesn't matter if you are a man, woman, old, young, it's about who you are as an individual. The comradery of society and all races and all backgrounds and all ethnicities and all people. We have to unite for real. One of the ways to do that is to discuss these things with other people. Listen to them, even if you don't agree, you might learn from each other. It should not be the dynamic of "what choice do we have". We were given a platform by the people and we have one boss in this band. It is every single person in the audience. We have a responsibility because what we do matters to people. The music that we write affects them in a positive way. I'm in the building people back up. It's easy to give up. I don't want society to give up on itself. I believe that humanity is inherently good.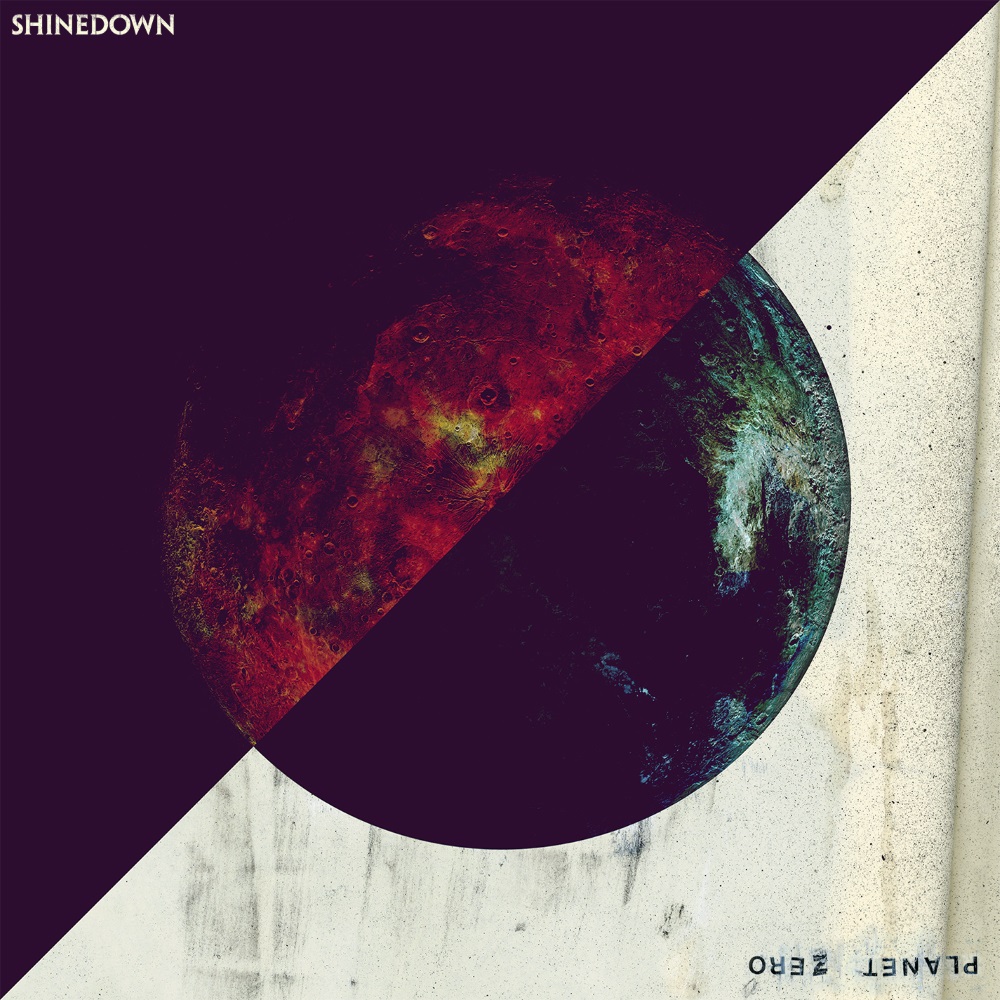 Planet Zero gets a strong start with "No Sleep Tonight". It's punky, it's thrashy and aggressive. There are also some 80's sonorities that were unexpected.
Brent: We try to do our best to not write the same song over and over again. We do our damn best not to make the same record twice. If you're saying that's unexpected it's a good thing. That's just the way we look at it. This first track starts aggressively and fast. People will say: "oh no, what have they done". But at the end it catches you. That song is actually our way to show that you can run into a brick wall. People ask if we are rock n'roll or if we are not. People have an opinion of us, are they a rock band, metal band, americana band, pop band? The fun thing we get to say to them is that we are Shinedown. We don't want to be put in a box. We wanted to touch a lot of different music and musicalities. We are influenced by lots of people from all over the world. I did not listen to heavy stuff recently but we created this record that has all these moving parts. I'm playing that every night and I don't want to get bored. I want to give people my best.

The way you structured the album using Cyren, comes off as there are different parts of one story.
Brent: Exactly. That is the work of engineer, mixer, producer, bass player, guitar player, piano player, singer Eric Bass. He also is in the band. (laughs) The last album Attention Attention, he produced it and mixed it. If it ain't broke don't fix it. So he did everything with this record. He had this voice in his head and the way that it would tie the songs together. I went to him, he had been working on the mix of the record for so long and I called Ted Jansen who is the master engineer. We call him "Christmas morning", I called him on a thursday and asked him what his monday looks like. He asked me what it should look like? I remember walking to the studio and tell Eric good news, we are mastering the record on monday. He said no, there is this thing I need to do and I told him: "you have 72 hours". So he created all those interludes in 72 hours. It needed to connect that way. Shet starts off kind of nice and she starts getting more annoyed. She wants you to think for yourself. she unravels at the end, so do you let her or do you shut her off. "What You Wanted" was the first song written.
The voice is getting more aggressive but the songs are not. Some are surprising like "Daylight". It starts with the piano and your voice, but by the end of the song it became so catchy, it's irresistible.
Brent: That song is interesting because it is unorthodox. The way it's laid out, there was a tremendous amount of thought that went in that song. Every album you hope that you have what we call a gift. A gift is when a song comes out of nowhere and falls in front of you and you have no choice but to write it. It's what "Daylight" was for us. It was written so quickly. The lyrics came naturally, the message in the song came very fast. The layout was so different but seemed natural. I remember doing the vocals, it did not take long. We don't demo songs. Once we write songs I go in and I sing it. You never regain that feeling you get the first time you write a song. I walk up to the mic like this is the last day I'm on this Earth. The response to this song so early has been really intimidating.
The other day I was looking at the YouTube comments of the lyric video. One person wrote: "this song just save myself cause I was gonna kill myself". The biggest response is that people said that they needed that song. We needed it too. It's not give and take, it's taking care of each other.

Your songs touch people because they come from raw honesty. You manage to convey this directness that breaks down all barriers.
Brent: The thing at the core of music is medicine. A song can involve and evolve to you. It can mean different things at different times. I don't know any other art, or any other thing in society that can affect someone as much as music. Someone at the end of the rope, feeling that everything is just awful, suddenly hears a song that arises when you need it most and you're right back in the game. I can't tell you the times that I have needed music to bring me back. AC/DC does it for me. If I'm in a bad mood I listen to AC/DC.
What song brings you back?
Brent: "Shoot To Thrill" is my finisher in the gym. When I can't go further I play "Shoot To Thrill" and I can go running another marathon. It's a nostalgia thing too. I absolutely love their new record. The songs are awesome. Like "Shot In The Dark" or "Through The Mist Of Time". What they wrote for Malcolm was endearing and sweet. Ottis Redding does it for me too. If I'm down I listen to Otis Redding. Nina Simone, Ella Fitzgerald.
Finally, we are RockUrLife, so what rocks your life, Brent?
Brent: At this very moment, you doing this interview gets me pumped. What rocks my life the most is my 14 year old son. He has opinions and watching him become a man is a beautiful thing. As he is getting older he wants to know more about life and I can be there to discuss it with him.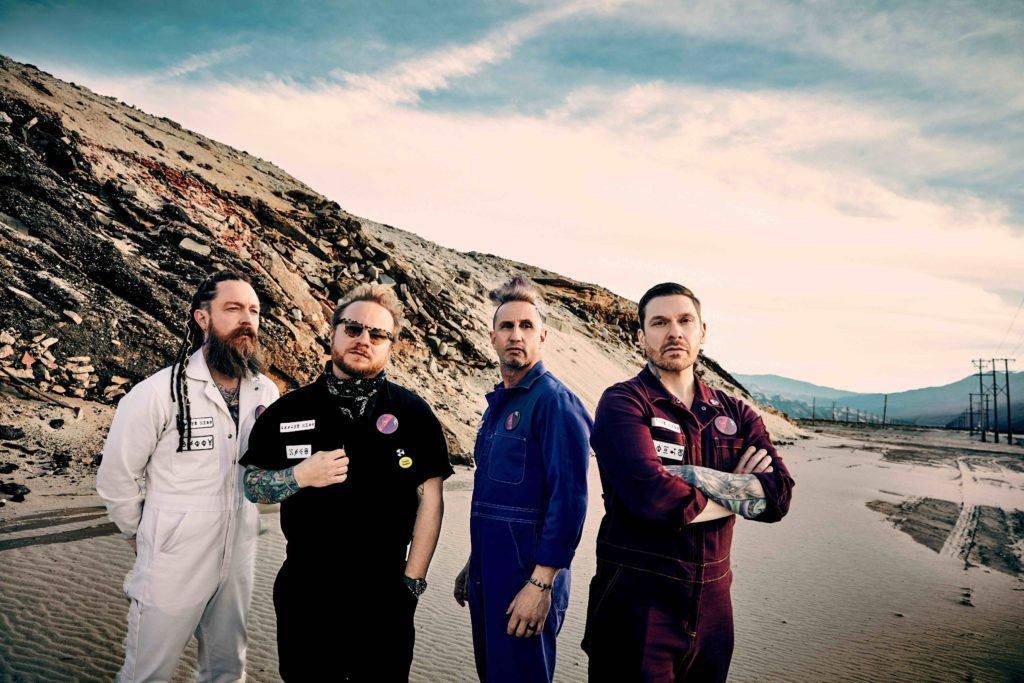 Website: shinedown.com