A few months after the release of the brand new album "Harakiri", the System Of A Down frontman answers RYL!'s questions! Check it out.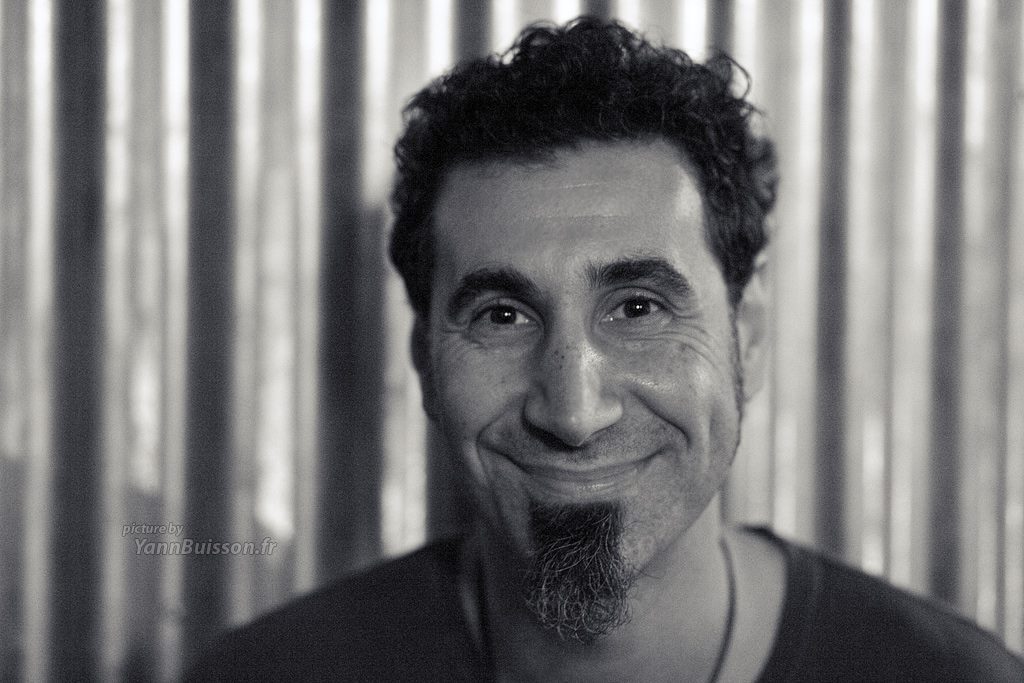 Hi Serj! How are you?
Serj Tankian : I'm well, thanks and hope you are too.
Soon you'll come back to Europe, how was the North American tour?
S : It was really great playing the new songs live in the U.S. We are now fine tuned for Europe!
What does "Harakiri" mean and how does it play into the themes of the album?
S : "Harakiri" is a Japanese term signifying ritualistic suicide, the cutting of the abdomen. Similar to the term "Seppuku", a ritual suicide by self-disembowelment on a sword. The first song I wrote for the record was the title track "Harakiri", which refers to the ominous events of early 2011 when close to a million species of bird and fish died, without much satisfactory scientific explanation. The omen was not lost on me. Varied creatures on earth were committing massive hara-kiri or were being given a sign to leave this place. Why would these intuitive beings closely knit in the fabric of nature leave? What does that mean for us in terms of environmental degradation, events to come, etc? "Harakiri" is not really a concept record, although the idea of harakiri as it relates to death is a central theme. Everything else on the album captures the same time period of life in these times: political and social events, personal stories, humorous interpretations, etc. It tries to convey the massive upheaval of our global life today ripe with injustice, economic inequities, the failing of the massive globalist agenda, and of course revolt.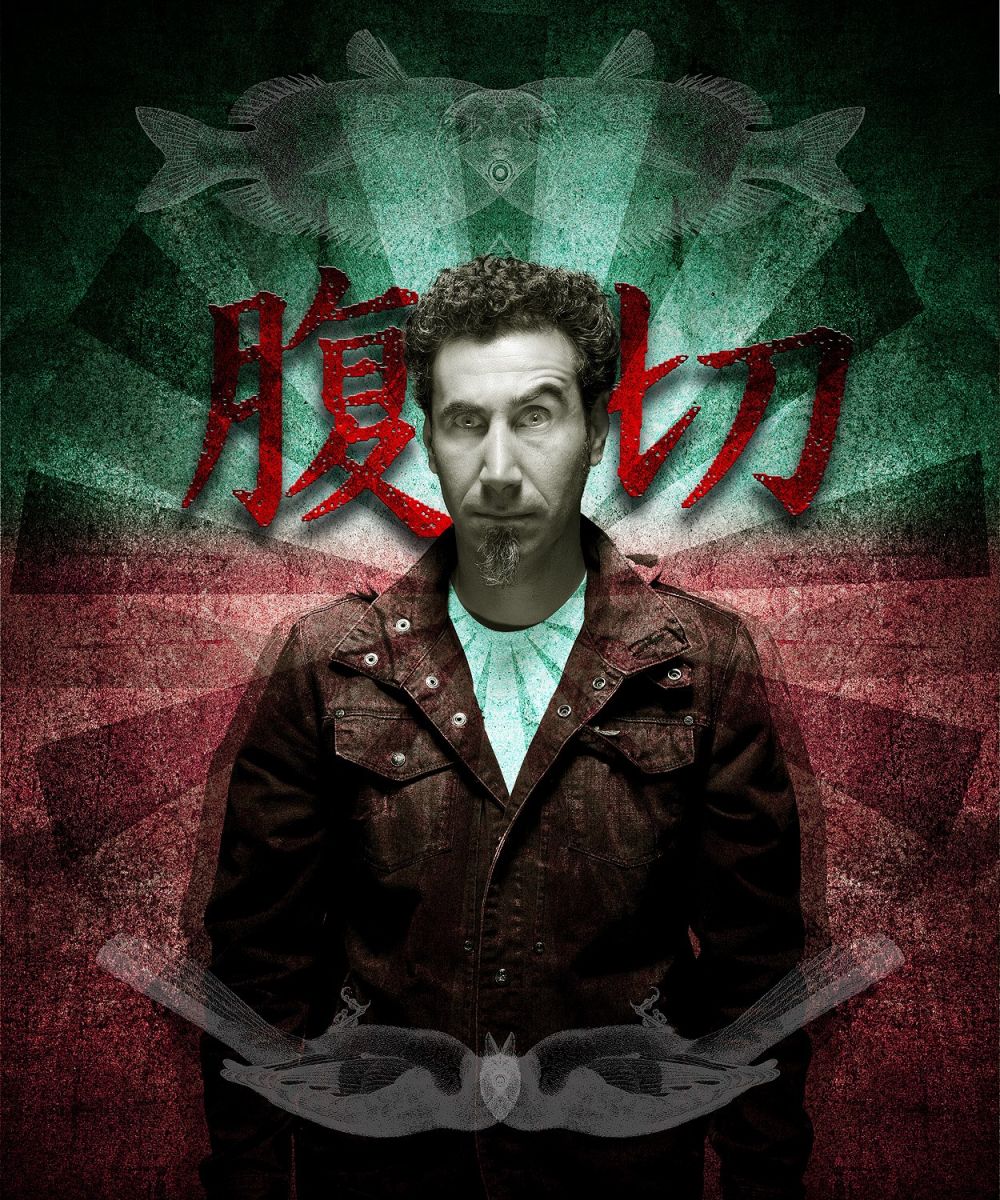 Before working on some new material and writing sessions, how do you organize yourself? Is it like "well I'll talk about this and that, this way" or topics and lyrics come instantly?
S : I follow the muse to where it takes me musically, lyrically and emotionally. I don't plan anything. I just have fun doing what I enjoy and somehow it all comes together. There is no better way to describe the process for me.
What was the recording process for this album and what are some examples of your songwriting techniques?
S : The record is different than any I've made as a solo artist (previous albums include 2007's "Elect The Dead", 2010's "Elect The Dead Symphony" and 2010's "Imperfect Harmonies"). It is much more driving and punk oriented with influences ranging from goth to electronic to 80's vibes, dynamically heavy rock to epic melodic songs. Lyrically, it spans the gauntlet of themes from personal, political and philosophical to spiritual, humor and love. One of the things that I did while writing this record was to take songs from my previous solo records and strip them down to make loops- kind of like 'musical recycling'. Using my own loop libraries, I was able to deconstruct to create something new.  It's a good way of sketching out the arrangement of a song. I used my iPad as another tool. I love the music applications that they make, and I was playing around with these programs and used them to sketch out ideas for 3 of the songs on the record. As an artist, you never want to write the same song again, you always want to challenge yourself to writing in a different way. The best way to do that is to pick up a new instrument or an instrument that you don't typically write on and see where it takes you. Whether it's using an acoustic guitar, or piano, or electronics as tools, all of these lead to creating different types of songs and I used all of these methods for this record.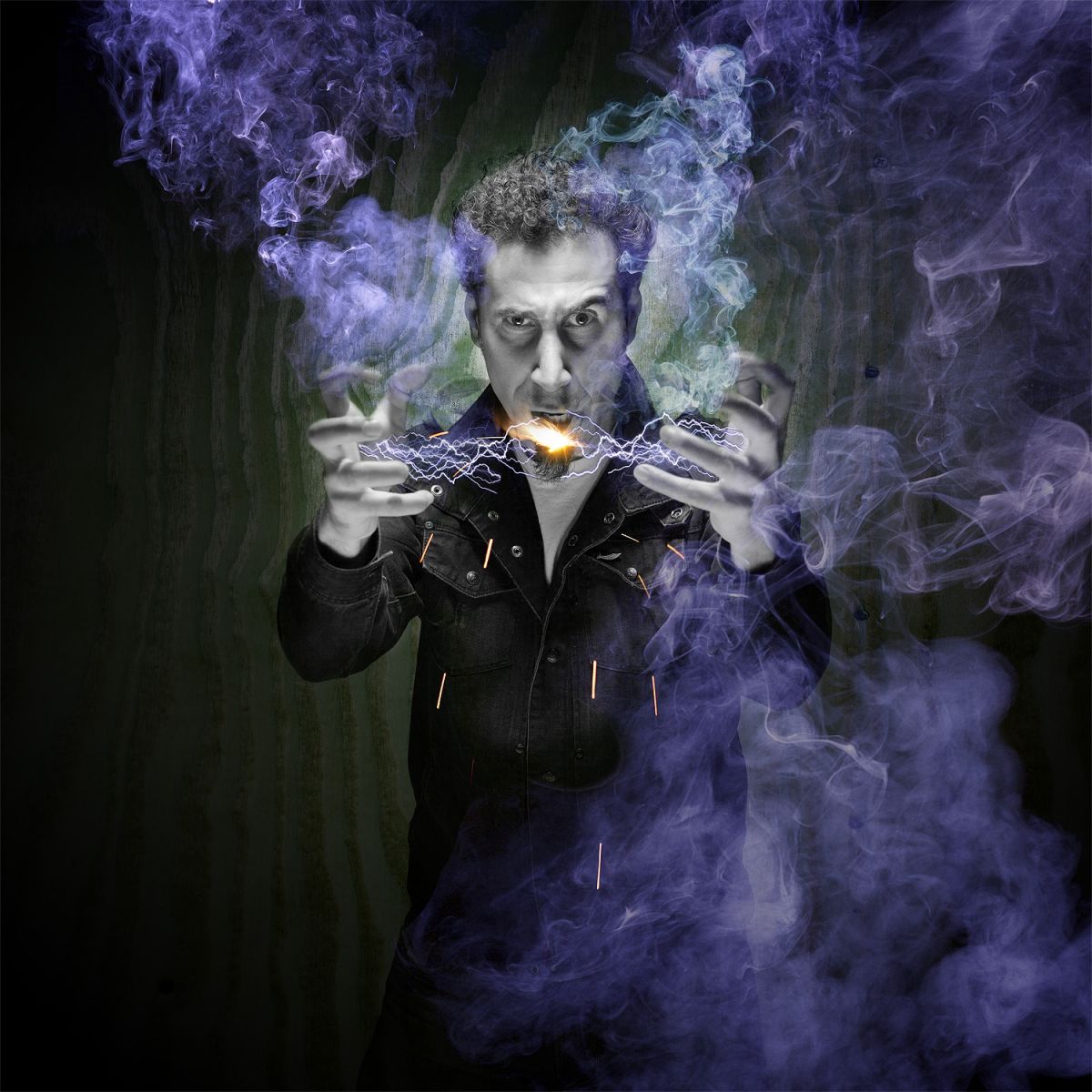 Does the band playing with you on stage take part of the writing process? Or is it 100% Serj's work?
S : The FCC are my touring band. On the last few records some of the band members have also recorded with me on the record however the parts are all usually mostly pre-written and the song fully arranged by me.
Let's take one of your fans; he is discovering the new record for the first time. What kind of feelings do you want him to have, when he listens to "Harakiri"?
S : Whatever he feels.
Like some System Of A Down's songs, the oriental influences are often distinguishable. Do you naturally use them? Or they came out, like any other stuff, as an interesting idea?
S : Naturally.
Talking about System Of A Down, will the band release a new album?
S : We have not made any plans to do so as of yet.  I think it's something that we'll get together and work on at the right time, when we're all in that head space. It hasn't been that time yet. It's as simple as that.
Most of the reviews are pretty good about your new album, are you proud of "Harakiri"? If you'd the opportunity to change something in it, would you?
S : I'm happy with the feedback and reaction to the record. More important than reviews are how people relate to it on a deep personal level and how it affects their lives, thinking, work, art. I don't think I'd change anything.
You got a busy year with your projects, can you detail each one of them?
S : Composing is what I love most from what I do. Each genre has a unique expression that you cannot supplant with another. All the records co-inspire each other though they are not tied conceptually in any way to another.
The jazz record is called Jazz-iz Christ. I had written a lot of jazz tracks already and I was able to collaborate with some amazing jazz musicians such as Tigran Hamasyan (pianist signed to Verve), Tom Duprey (trumpet, who also performed in the rock musical I composed for, Prometheus Bound ), Valery Tolstoy (flutist) and David Alpay (violinist).  We sent the songs around and everyone contributed and we finished it this year.
The orchestral album is called ORCA, which is my first classical symphony (Elect the Dead symphony was a re-interpretation of my rock record Elect the Dead with vocals so technically it was a symphonic arrangement but not a classical symphony). I started writing ORCA when I was writing my last solo release, Imperfect Harmonies. We are working on plans for live performances in 2013.
The electronic project is a collaboration with Jimmy Urine of the band Mindless Self Indulgence and is called Fuktronic. The album is kind of like a concept British gangster film without the film, if that makes any sense. There are actors and a lot of cussing and killing and over-the-top hilarious stuff.
What are your touring plans right after Europe? Will your other projects have the opportunity to go on tour or one-off shows maybe?
S : After touring fully for "Harakiri", which may involve more dates next year, I will be doing a tour for ORCA, my first symphony. We will first be recording ORCA live in Linz, Austria on Oct 28th with an amazing orchestra for release next year. We will then tour Europe with an orchestra sometime next year. We will probably have one off shows or events for Jazz-iz-Christ and Fuktronic/Botched Up.
You were busy writing, touring, etc. What's the secret? Aren't you tired? Is this energy drinks effect? Tell us more about your habits and the way to be in a good shape as an artist/musician.
S : As great of a shape that I am in, touring wears you down physically and there is no solution than to just rest which is what I'm doing right now before the European leg.
You are also a committed artist, denouncing many things regarding our society; do you think that the world we're living in is in danger? Which danger are they?
S : Civilization and humanities misconceived notion of its continuation is in danger, not the world.
You're born in Beirut, Lebanon. When you look at the Middle East's situation (the Arab Spring and Syria), isn't the inactivity, of the UN shocking?
S : The UN is as active as the Security Council nations want it to be unfortunately.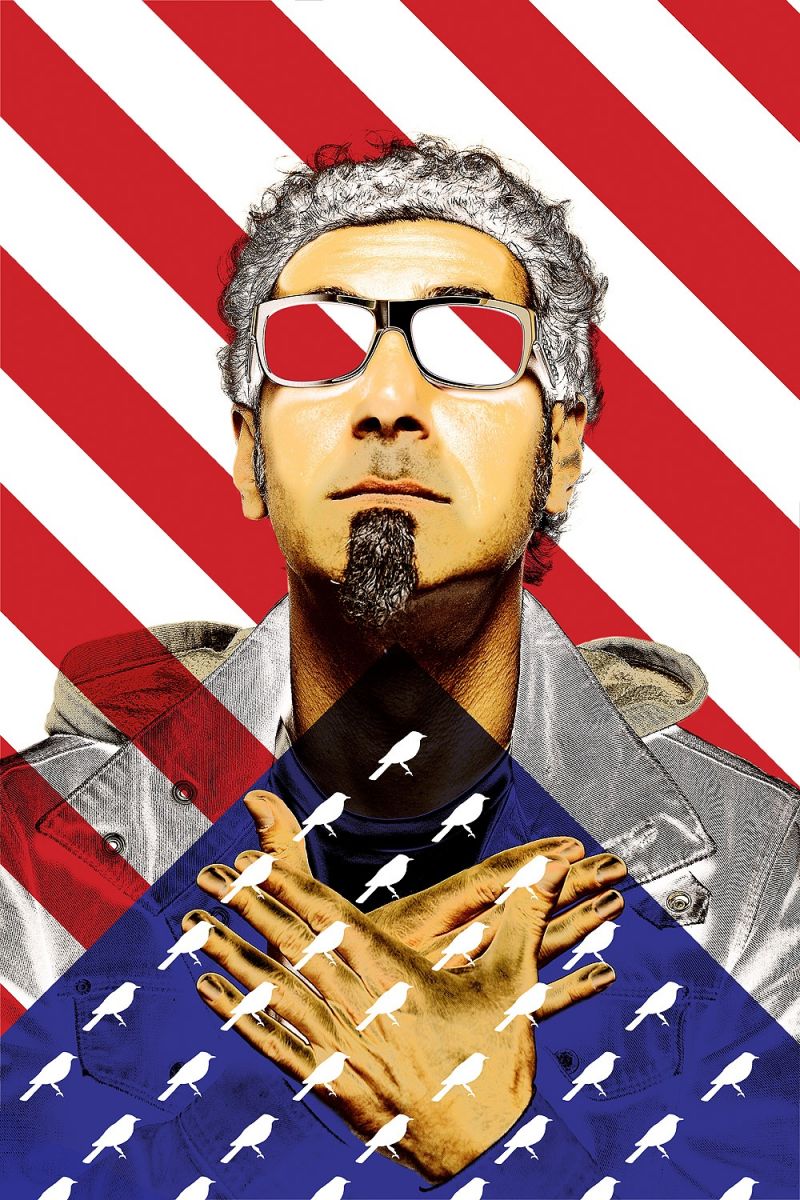 With the internet's development and now the social networks such as Facebook and Twitter, promoting new bands and their music is easier, but getting them signed is, sometimes, hard. How do you consider a band interesting, if you wanted to sign them?
S : I no longer sign bands to Serjical Strike Records. I have not done so for a few years now. The music industry is evolving quickly into one where the main delivery vehicle will be subscription based systems. It is difficult to find financing and partnership for new developing bands today, more than ever.
Are you using these networks? Addicted to them? Like many musicians now.
S : Using yes, addicted no.
What's your opinion regarding all those websites, around your many bands (either on solo, or w/SOAD) spreading news about your projects, in order to keep the fans aware of your work? Have you ever looked at some of those?
S : Yes, I like fan sites.
Our webzine is called "RockYourLife!" and before ending the interview, we always ask, as a tradition: what rocks your life Serj?
S : The idea of interconnectivity.
Thanks a lot for answering our questions, any message to your fans and to French fans in general?
S : Yes. Thank you for being the hotbed of activity for SOAD and Serj.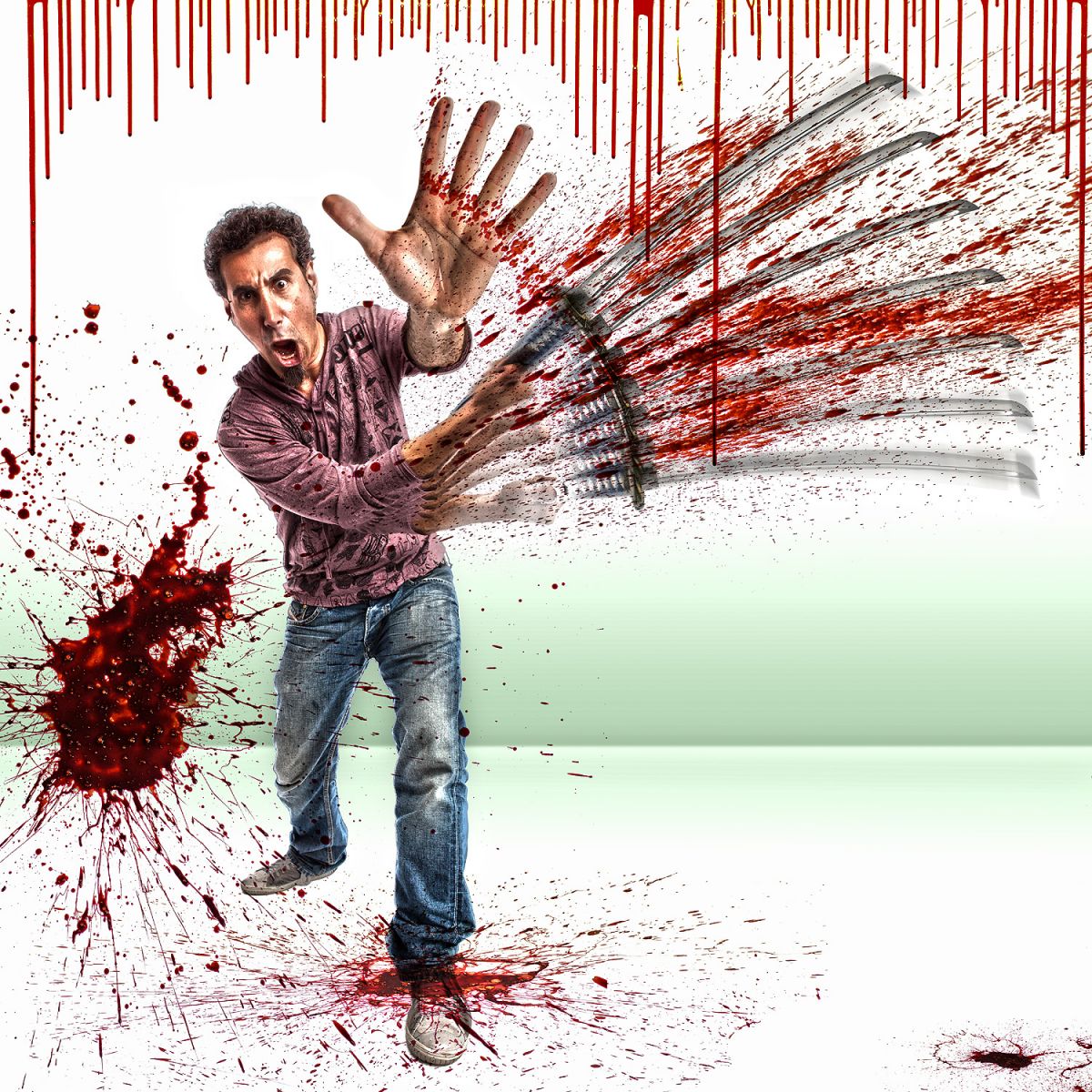 Photo credit : Robert Sebree
Website : serjtankian.com