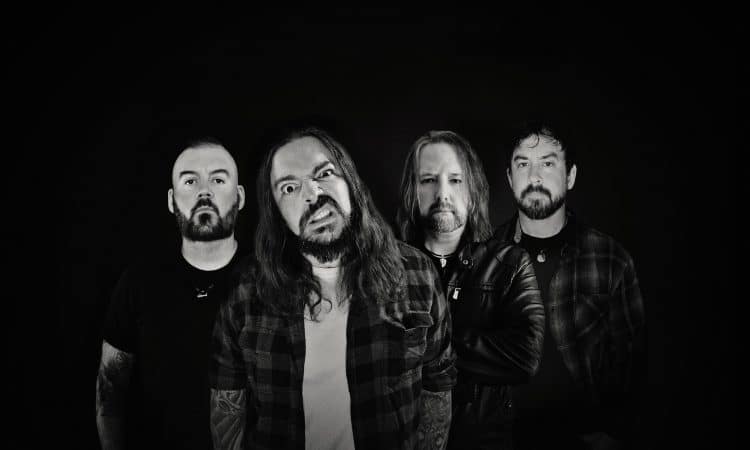 Seether is back with a new album "Si Vis Pacem, Para Bellum". RockUrLife had the opportunity to chat with bass player Dale Stewart to find out more about the record and the life of a rock band during lockdown.
Hi Dale, how are you and how is the situation for you right now?
Dale Stewart (bass): I'm great thanks. It's a little crazy. We've never had a full lockdown in Savannah (Georgia, USA). We stay home and we do our part to prevent spreading the disease. It's a weird time, you have to wear masks if you go outside and comply with lots of measures. I just hope we're heading toward the end of it.
It's certainly a weird time to release music. There must be some frustration with this new album coming out and no shows to support it on stage.
Dale: Yeah it sucks! We put so much time and effort in the making of this album. We got everything done just before this COVID thing. It's frustrating for sure. We'd love to get out there and play these new songs for the people. We would love to be on stage again, but we can't do it and it's frustrating. We are a live band, we love playing on stage, we love touring. So, to have that taken away from you it's annoying.
It's frustrating for us as well. When you start listening to the record, with the song "Dead And Done", the bass line is so heavy that you want to hear it live. It's a strong way to start an album.
Dale: Oh wow, thank you!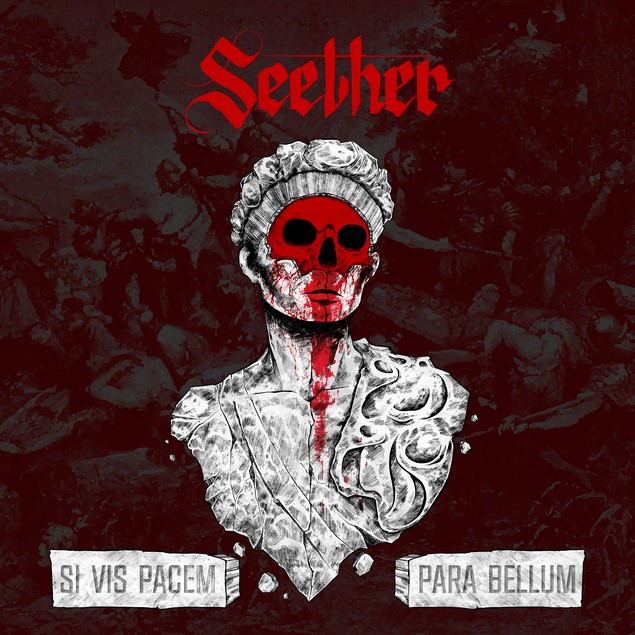 But what's struck us is the balance you found in the mix. Your instrument really stands out and it feels like the band sounds as it should. How did you feel when composing this record?
Dale: Thank you, I'm glad you noticed that. I think that with every song, I try to approach it in terms of what's best for the song. I think it's important as a bass player or as any instrument player, but most importantly as a bass player. The bass is like the corner stone of a song, it's the glue that holds everything together. Sometimes, it's about holding a note or keeping it down, while the guitar is doing something flashy. Every now and then you'll get a moment to shine. That is the challenge, in my mind when writing, knowing when not to overplay, being tasteful and do what's right for the song instead of trying to show off. I like the mix on the album too. You can definitely hear the bass. Producers often treat the bass like a frequency and not as an instrument and it sucks. A bass is an instrument and it's a cool one, we want to hear it.
Throughout the album you can tell that there is strong work on the ambiances. The use of silence and minimal instrumentation is well balanced. It's like you let the songs breathe.
Dale: You're exactly right. It's as important knowing when not to play as knowing when it needs to be heavy. The heavy stuff is heavy only because it's next to something not heavy. I think that those dynamics are important to emphasize certain points or give a certain feeling. We like for the songs to be dynamic and for the album to be dynamic.
And we guess you achieved your goal, especially with songs like "Beg" or "Can't Go Wrong" where we can hear Shaun screaming.
Dale: Yeah, they are so intense. The chorus really stands out and that was the goal behind it. We put some work and effort on maintaining the tension through the songs. It's hard to find the right balance and I'm happy with the result.
You now have 20 years of experience. You certainly grew as a band and are probably more comfortable with the direction your music should take.
Dale: Yes, you're right, we've been doing this for a long time and it especially shows in the studio. We all are better studio players; it just comes with the experience. There is that and the overall way you start thinking about music and songs. Shaun produced the album so we can do everything in our style. We do not need a producer babysitting us and our music, looking over our shoulder to see if we are doing what he thinks would the right thing. It makes everything easier for us. We have a new guitar player, Corey (Lowery). He's a sound engineer as well. It will allow us to keep it more in-house in the future. It's really cool to have all these great technologies that allow you to make great music in your bedroom if you know how. I think these are very exciting times.
Corey said he felt very comfortable being in the studio with you.
Dale: We've known Corey for many years, he's been in bands we've toured with. We developed a strong friendship over the years. There was no "getting to know you period" or that kind of weird stuff. Gelling with someone on a musical lever is one thing but living with someone on a tour bus and not being sick of the person is the real challenge. Thankfully he's an old buddy and things worked out great.
Do you think that these great friendships that you have among the band contributed to make Shaun comfortable enough to expose himself a bit more with his lyrics?
Dale: There's probably some truth in that. We're family you know and there's some comfort in that. You feel so close to each other and you've got that camaraderie that comes with it. It's a special thing. One does feel kind of secure in these kinds of friendships. In terms of music and lyrics, these albums are like diaries for Shaun. And that's why everything is so dark. It's like a therapy. When you have all these negative things playing in your mind, the songs are a way to get them out your mind, out of your system. It's a therapy to write music but I think it's also a therapy to listen to music.
When looking at the lyrics of songs like "Drift Away" or "Pride Before The Fall" it's quite clear that they are more mature. They show real growth and it's a step up from what you did before.
Dale: I think so too, thank you.
It's nice to feel like Shaun is letting us more inside his head. That he's breaking down some walls to let us in. It's brave to be as vulnerable.
Dale: I agree, it's no easy thing to do. In any aspect of life, to make yourself vulnerable, whether it's in a relationship or with your heart, it's a scary thing to do. It goes against human nature. It's human nature to want to protect yourself from harm. To make yourself vulnerable, to put yourself out there is a courageous thing to do. I'm glad you appreciate it.
It may be hard for you to be stuck at home, but we guess it pushes you to find other ways to engage with your public. How do you manage your presence on social media?
Dale: It's a weird thing. We are quite old guys and this social media thing is kinda new. It's very important but it's never been something that any of us are particularly worried about. Being forced to rely on these social media during this lockdown has been like an eye opener. As negative as it can be it has been great for people to remain in contact with their loved ones. For us it's a way to keep in touch with our fans. I've filmed myself while I was fishing just to say: "Hey guys, this what I'm doing in my free time". We've been doing some live gigs and some kinds of meet and greet. It's not the same doing everything on the Internet but it's nice to have this option. Get out there, talk to the fans.
You even offered some online cooking courses!
Dale: Yeah. (laughs) I love cooking, it's a hobby. I like going out fishing and coming home to cook it. I do a little bit of hunting, cook some deer meat or do some biltong, which is a South African dry meat specialty. I love making all these South African stuffs that you can't buy at the local store. Cooking is creative and can be fun. You have to eat so why not make the process interesting. It's rewarding if you try something new that taste good you are proud of yourself. I guess it's a nice way to occupy my time.
And it gives your fans the opportunity to discover another side of you.
Dale: Absolutely!
You've just released an animated video for "Dangerous". Is the choice of producing an animated video due to the COVID-19 situation?
Dale: Because of the lockdown we had to think outside the box and I'm really glad we did this video. It's a little dark, a little creepy. My mom called me to tell me that she liked the song and then she added: "but the video, it's a little scary!". (laughs) I told her she was not part of the targeted demographics. (laughs) I love the fact that the video is creepy and dark. With the lockdown we could not get together and do something. People are traveling again, and some things are opening again. We are toying with some ideas to do different things and I'm so looking forward to being with the guys again. Before the lockdown we almost took a year off to work on the album. We were supposed to be on the road this year. I guess by the time we can get on a stage again, two years will have gone by. It's horrible for a band like us. It really sucks. Hopefully we are reaching the end of this.
To conclude this interview, our traditional question: as our media is called "RockUrLife", what rocks your life, Dale?
Dale: I have been doing a lot of fishing lately. It's something I really enjoy and it's perfect for the social distancing. There's no better way to maintain social distancing than jumping on your boat, going out on the ocean, catching some fish. Living on the ocean has been great. I haven't felt the hardness of the lockdown because I've been out fishing most of the days. It's a nice way to get my head straight, keep me occupied and not get cabin fever. It's healthy to get in the sun and improve your immune system.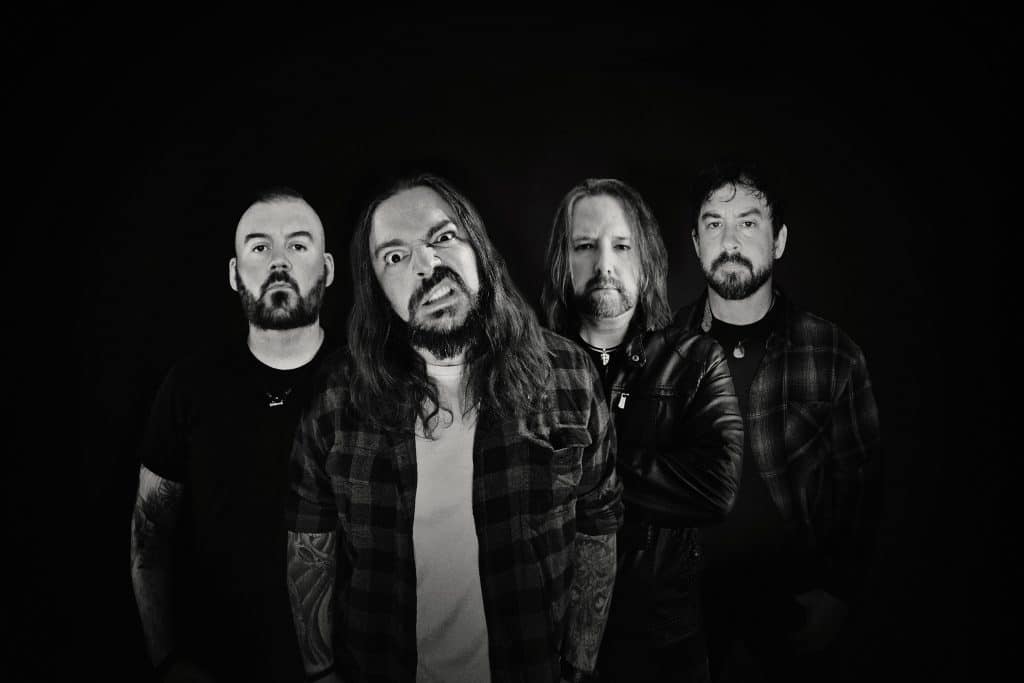 Website: seether.com