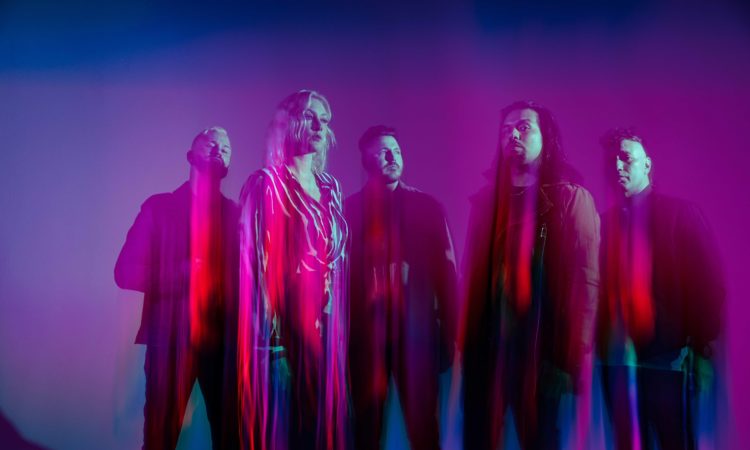 Pop Evil is about to release new studio album Skeletons. A record that makes room for big riffs and big sound. RockUrLife was able to speak with the band's leader and singer, Leigh Kakaty, to learn more about this new record.
How do you feel in these days leading up to the release of the new album Skeletons? 
Leigh Kakaty (vocals): It is indeed always a bit of a special time for us. So far the feedback on the first singles has been very good and we are high in the charts. It's really fun. In the life of a group there are always ups and downs, so when it goes well you have to know how to enjoy it. What I like most is knowing that we will soon be able to return to the stage and that we will play these new songs. There are a lot of songs with very heavy riffs and I want to see what it looks like on stage. To be able to share and give all this energy.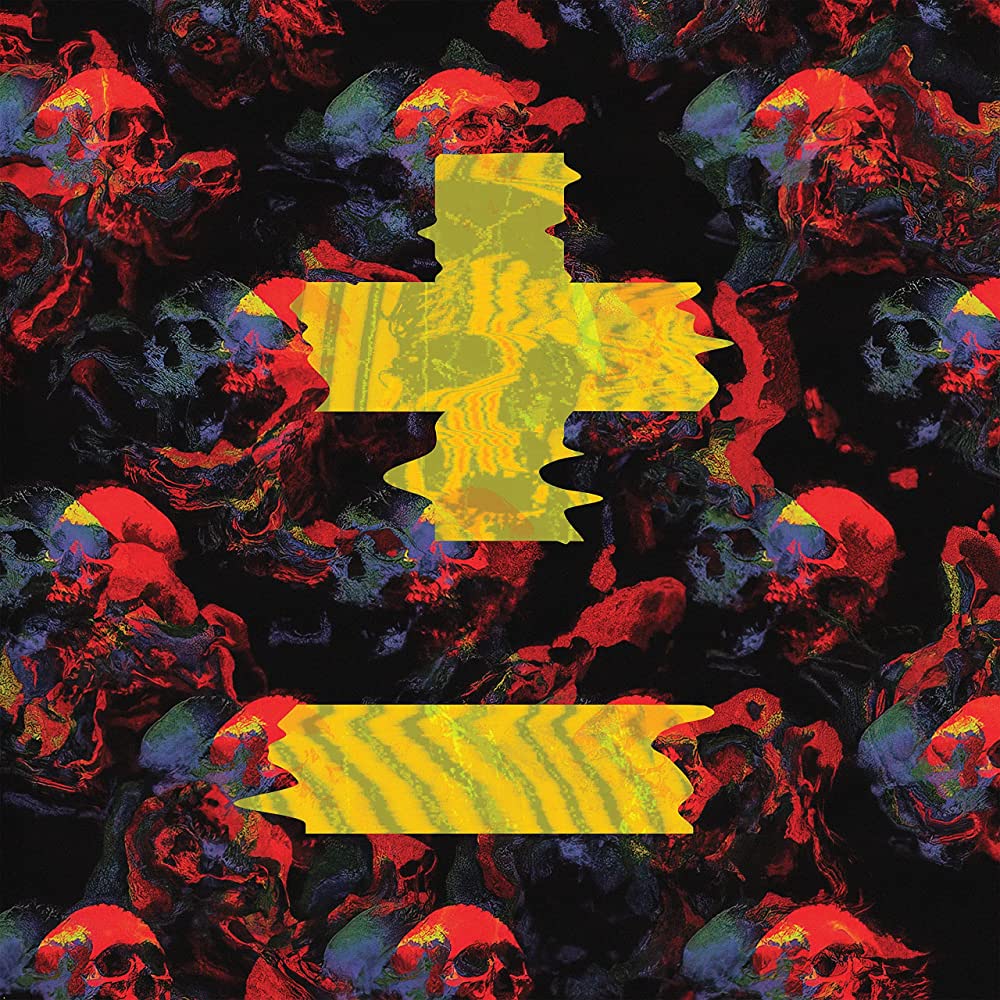 The first singles you released to promote the album were very heavy. Was it your intention to show the public that you had taken this direction? 
Leigh: Yes, it's true that we took a really heavy direction with this new album. We felt it was something that our fans demanded. That our public requested. We wanted to satisfy this demand and at the same time I think it matched very much what we felt at that time. The album was written right after the pandemic. There was all this rage in us, all these feelings of helplessness that we wanted to bring out. There's something very organic about the way this album came out. The songs, the atmospheres, everything came in a very natural way. I think we managed to keep our message quite positive despite of it all. These positive messages are very important to me because I believe that music is made for that.
Indeed the positive side comes out a lot in your lyrics.
Leigh: For me, music is something that helps us through life's trials. I think we all have bands, songs that helped us going through the dark times. It's important for us to give back. To share our experience and tryp to help people who listen to our music. I want to bring positive messages. I want to give an energy that allows those who listen to us to want to move forward.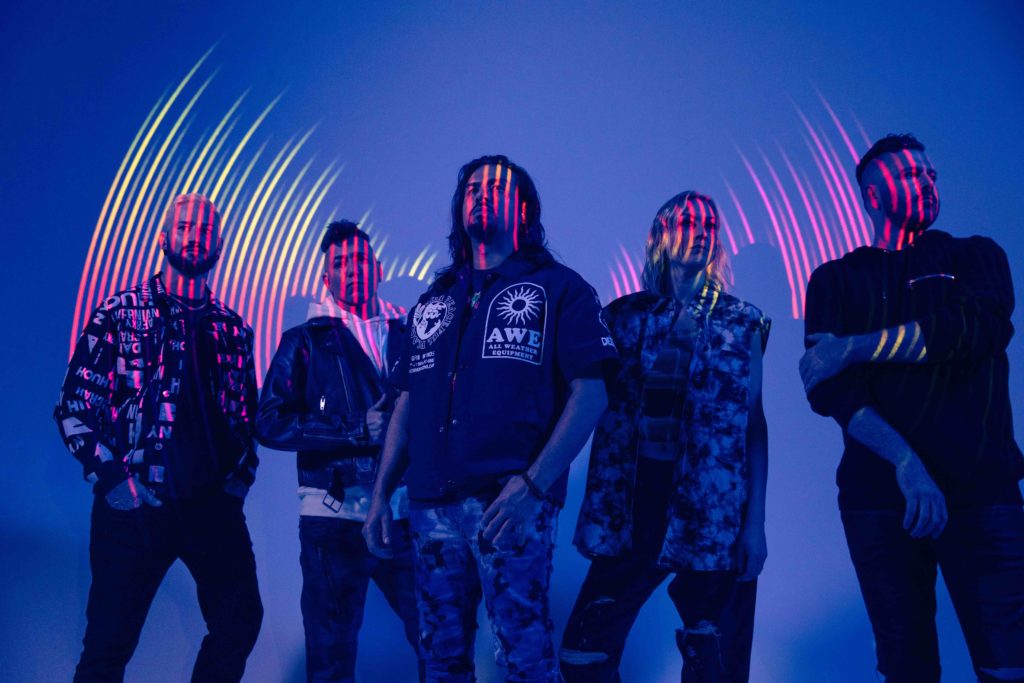 You chose to incorporate a lot of metallic sounds, did it also come naturally?
Leigh: Yes, we wanted to emphasize that the relationship with technology has changed and it has become something very harmful for everyone. The very work of a band has changed. Before you had musicians, a producer, a sound engineer and a few technicians around to manage an album. Now you have to work with a social media expert. You have to create content all the time. You have to act and create taking into account the fact that everything can be posted online. Everything can have a negative or positive effects. It's really a lot of pressure. It can drive you crazy. I think it is very important to draw attention to these dangers. That's what I try to do through my songs. I try to be that wake up call. I want to raise awareness on this subject.
In addition to experimenting with sounds, you also tested different things vocally. There is something special on "Sound Of Glory". There is something different in your voice and in your energy.
Leigh: Yes, I don't want to do the same thing over and over again. There is nothing more boring than doing the same thing over and over again. And it's true that with this album I wanted to push myself vocally. To try things that I don't do naturally. Working with Drew has helped me a lot. It was a real partnership. "Sound Of Glory" is typically the example of the song on which I had the most pleasure working on. Everything came so naturally, I took me only 20 minutes to compose it. It was just so fast, so natural.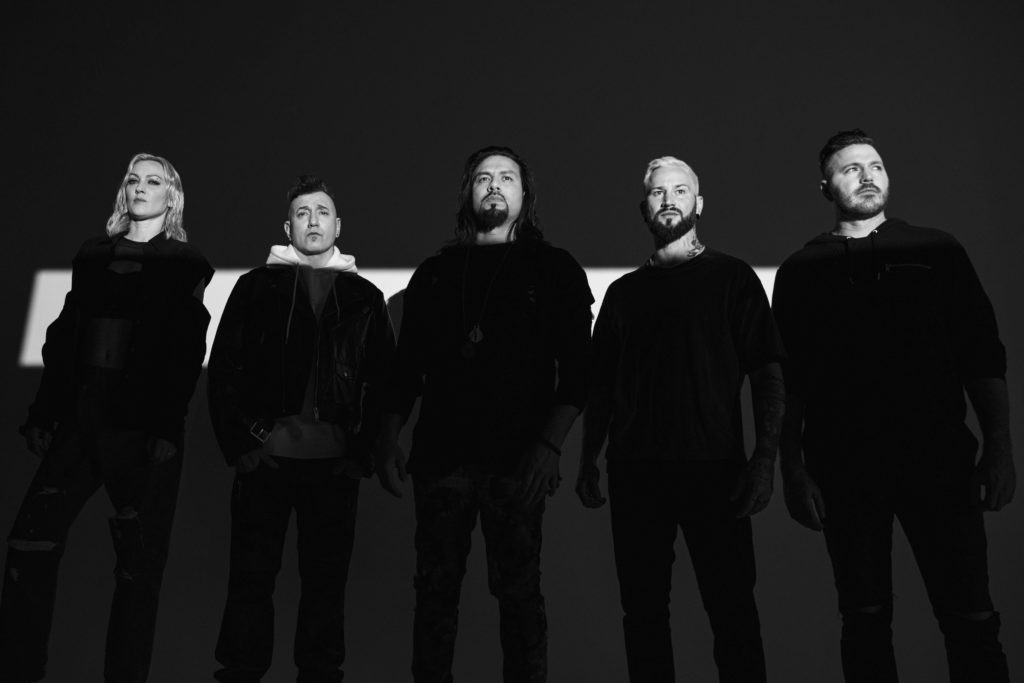 When you listen to this album there is like a "back to the early 2000's" feeling with a rage that sounds very nu metal. The difference lies in the optimism you convey which was not there at the time.
Leigh: I take that as a compliment. I grew up with all these bands from the early 2000s. I'm a fan of nu metal, these are my roots and these are influences that are even more present in this album. I really agree with that. Maybe the time spent in confinement also brought this desire to bring out rage and frustration and that in my musical universe. It is necessarily similar to what these bands could do. But here we do it in our own way. That is our version of similar sensation.
Another song that stands out is "Skeletons". There's almost a country vibe. There are these sounds of tambourines that sound like chain rattling on the ground. Can you tell us more about this track?
Leigh: (laughs) We didn't go for a country music song, but I know what you mean. It's true that it's a song that sounds different in this album and it's interesting that it's the title of the album. I think the important thing in this song are the lyrics. We all have skeletons in our closets. Ghosts of the past. Things that scare us or prevent us from moving forward. This song is to say that you have to get past all that. We must face the past in order to move forward. We always come back to this desire to convey a positive message through our titles.
There are a lot of duets in this album. They bring a dose of violence that give a different energy to the songs. It allows you to take the songs further. How did you choose these bands, which are not very well known to the main public?
Leigh: We're passionate about music, we keep listening to what's going on around us. We don't want to do featurings with big bands, just to make a media stunt. What interests us is that the feat makes sense, that it brings something to the songs. We chose to work with artists we know. These are bands that we like, they are like us, they are not very big but they have something special. Something different and I like it.
You seem to have a special relationship with Zillion. You did a feat on his title "War Inside Of Me" and he appears on "Raging Bull". Can you tell us more?
Leigh: Zillion is really an artist that I love. I've known him for years, I follow what he does. He offered me to work together on his title and it was also very natural that he was on "Raging Bull". I'm not sure how to explain it. I feel good with him. I'm able to do different things. Like I told you, everything is very organic on this album.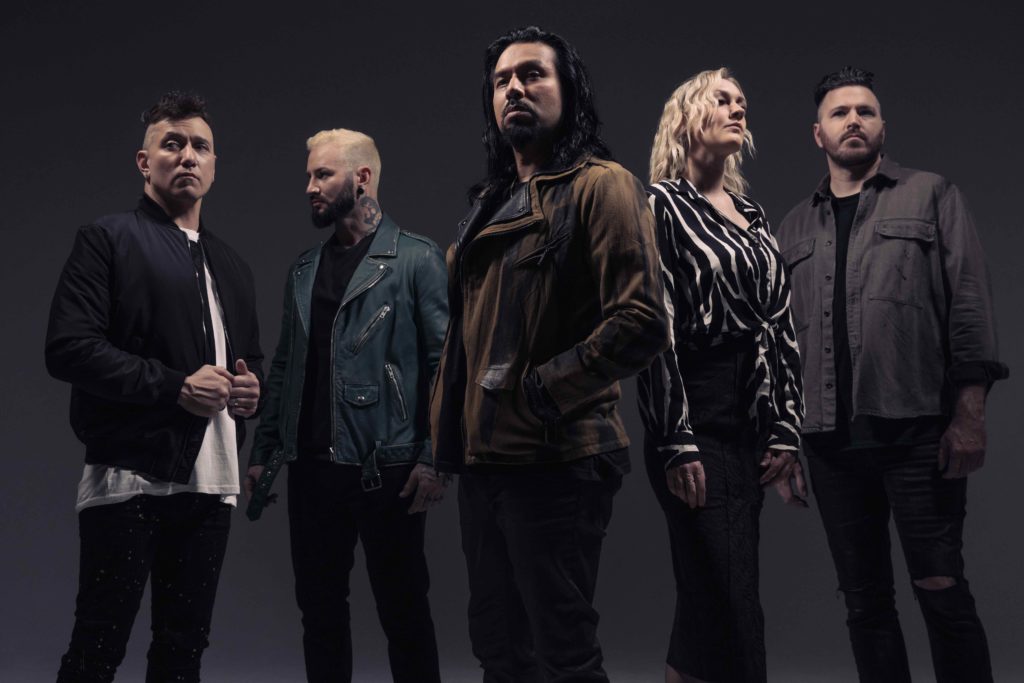 During your visit to Paris in 2017 you recorded some acoustic tracks at Dr. Feelgood des Halles. It was a magical moment because your voice and your words took on another dimension in acoustics. We know that you chose to go on the big riff, but would there also be room for some acoustic titles?
Leigh: It's funny that you tell me that because we're thinking about releasing a whole acoustic record. We play some of our songs in acoustic from time to time. It makes us realize how different they sound. It helps focus on the lyrics, on the message. It's interesting to deconstruct a song, to keep only the essence of the song to make it sound in a minimalist version. I have no idea what the project will be, but I hope it will see the light of day.
It's time to conclude with our traditional question: we are RockUrLife, so what rocks your life, Leigh?
Leigh: Right now it's really the music and being able to go on tour to meet the fans. To be on the road with the other members of the group. It's funny because if you ask me the same question in 4 or 5 months, I'll be in the middle of a tour and maybe my answer will be to say that it's my family that rocks my life. But here I had a lot of time with my family and it's the music, the concerts that I miss. We are lucky to be able to make a living from our passion. We've had our ups and downs, but we're still here and we just really want to get on stage and see everyone again. That's what rocks my life.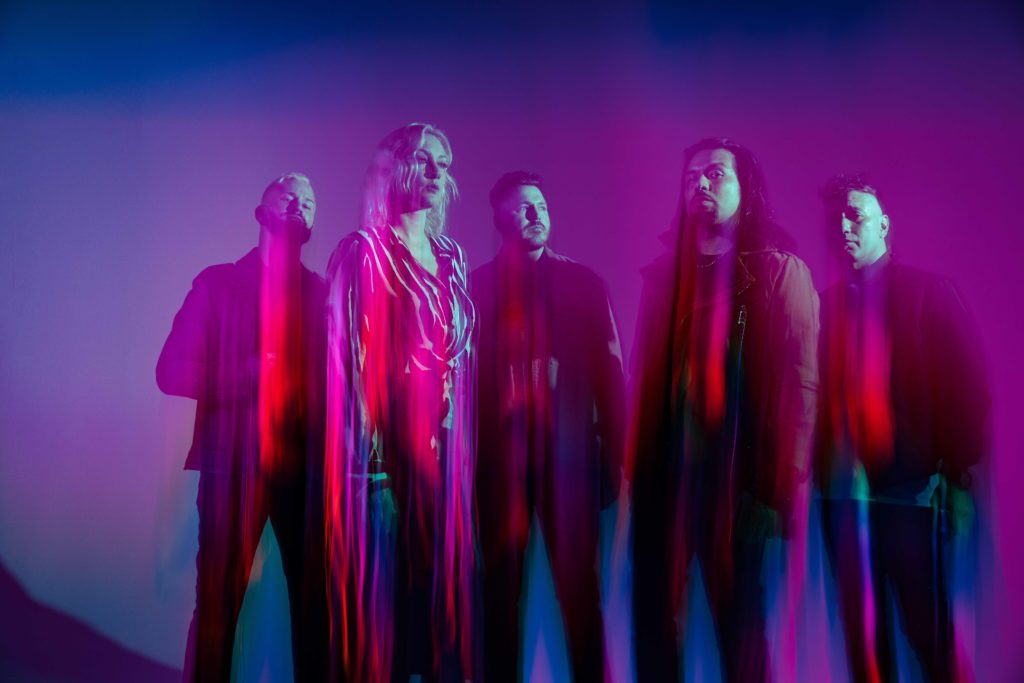 Website: popevil.com