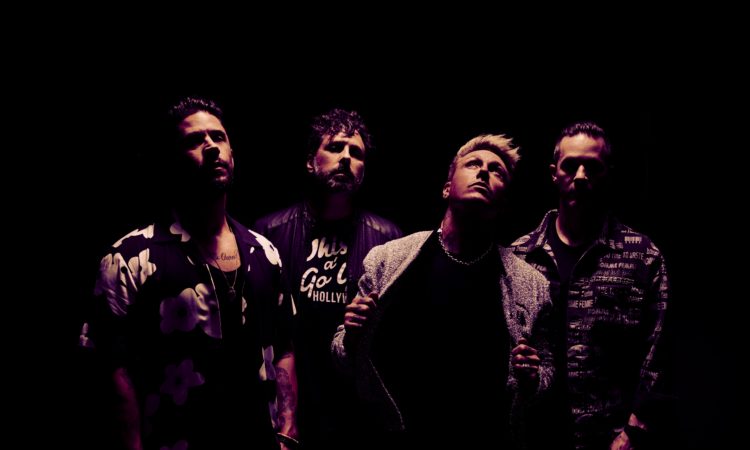 Papa Roach just released its 11th studio album Ego Trip. The perfect occasion to chat with the band's guitarist and founding member Jerry Horton about it.
Since the name of this new record is Ego Trip, the first question ought to be: Who has the biggest ego?
Jerry Horton (guitar): I think we all know the answer to that question! (laughs) In truth we all have our egos, but Jacoby is the one battling the most with his ego. He keeps fighting it and understand it better. He is aware of its weaknesses and always try to improve himself. I admire him for that.
The context of this new record feels a bit peculiar. It is released on an independent label, comes up right after the pandemic. How did affect your creative process?
Jerry: The pandemic got us home for more than a month. We usually spend so much time on the roads. It gave us time with our families, but at some point, we had to compose new music to not get crazy. We all came together in a house to focus on music. We did not have to care for anything, not even the food. It might be anecdotic, but to have to worry about food can take up 2 or 3 hours of your time. Which is time not dedicated to music. It felt good to live and be together. It felt like making music among friends. We did not have any deadline to release the record, so we had time to explore and compose just the way we wanted. We also spent plenty of time discussing and creating every aspect of the visuals. We worked on the cover, we worked on the video clip. The whole process of creating and releasing this album is us.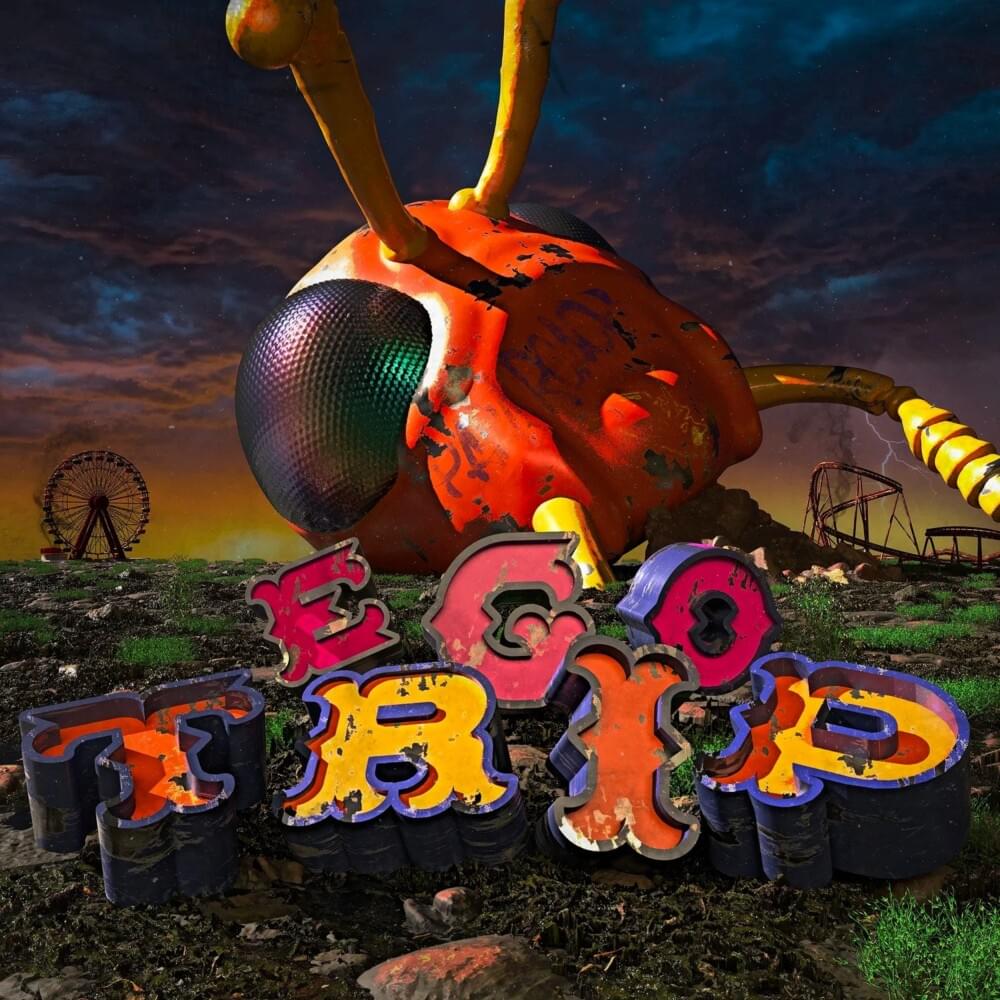 There are some songs that were completely unexpected coming from Papa Roach, like "Liar" or "Bloodline". How did you come up with these ideas?
Jerry: We wanted to do something different with this record and I guess it came quite naturally. We worked with different producers who are more into pop music. They came up with the electronic beat. They really helped composing the songs. It was fun and very creative for us to do these kinds of songs. These are the songs that we are drawn to. We want to keep doing something new.
You also came up with some heavy riffs on "Kill The Noise". Did it feel good to go back to this type of loud music?
Jerry: We had a lot of discussion within the band for this song. We wanted to have a song that would open the record, start the shows and be our first single. It was not obvious or us to go back to our roots and come up with this kind of heavy song. But when we started writing the song it felt natural and I think we recorded it in one take. But I'm glad we did it since the song works very well on the record and on our shows.

Another unexpected song from you was the featuring with FEVER 333 and Sueco on "Swerve". It sounds very jazzy and suave. What's the story behind it?
Jerry: That's a funny story. Nick (ed. Nick Furlong) knows a guy that plays saxophone and asked us to try to put some of his sound on a song. Tobin was just like: "Saxophone? Are we turning into a ska band?". Nick came back with the friend who played the saxophone line, and we like it. We had this beat, this instrumental line from another session and it just worked. So, we had this unique and very different base for a song. Jacoby wanted to do something different with his voice. He tried many things, but nothing was working. At some point he asked us if it was OK to send the song over to Jason from FEVER 333, to see what he could do. Jason was thrilled to do something on the tune. When he heard the result, Jacoby was almost jealous, he wanted to top what Jason did. Jacoby was recorded everything on his phone and that's exactly what's on the record. And then Colin (ed. Colin "Doc" Brittain) was working with Sueco in another studio, so Jacoby asked him what he could do on the beat. It just snowballed in the song.

Talking about Jacoby, one of the most striking elements of this record is the ways Jacoby sings. We're sure we've never heard him sing like he did on "Leave The Light On", and throughout the record it's like he's pushing himself to reach new heights. Do you agree?
Jerry: I fully agree with you. I think that with the years Jacoby is not only a better frontman, but he is a better singer. I really think he rose up to the challenge. I do agree that he went in different directions with his voice on the record. He spent lots of times with our producers. They were in their own room, the three of them and they tested many vocal lines for each song to push himself towards unknown territories.

You spent quite a lot of time communicating with your audience on social media during the pandemic. You had creative was of engaging your fans and you delivered something quite special, playing the whole Infest album live. Could you tell us a bit about the experience?
Jerry: We felt like our fans needed something to cope with the pandemic. We discussed a lot about what to do. We tried to exchange a lot with our fans in various ways and then we thought that what everyone was missing was live music. So, we tried to offer them that with this concert. Of course, the energy, the making of the concert was something quite different from what we experience live. We had no audience, we had to fuel ourselves. Taking the energy from each other. There was such a will from the band to produce this live. It was our gift to our fans.

As French, we feel a bit cheated as you were supposed to play with Ice Nine Kills and Hollywood Undead when lockdown stroke. Any chance to see you back in Europe?
Jerry: I was almost glad that the Paris show did not happen because I was not there. I had broken two of my fingers and I watched some parts of the tour on social media. People seemed to have such a great time. I felt left out. I'm glad that we "hopefully" be back next year so I can be there to play the Paris show. We just finished a tour in the US with Hollywood Undead and Bad Wolves. It was crazy, but it's nothing compared to European crowds.
What's the difference?
Jerry: I think that people in America are spoiled. New music keeps arriving, there are always shows and people take everything for granted. I think in Europe, and maybe it's because we don't tour as much, that people have a sense of loyalty. People keep listening and loving the bands that they used to love. For us it's such a strong feeling and the energy we feel during our European shows is higher than in the US.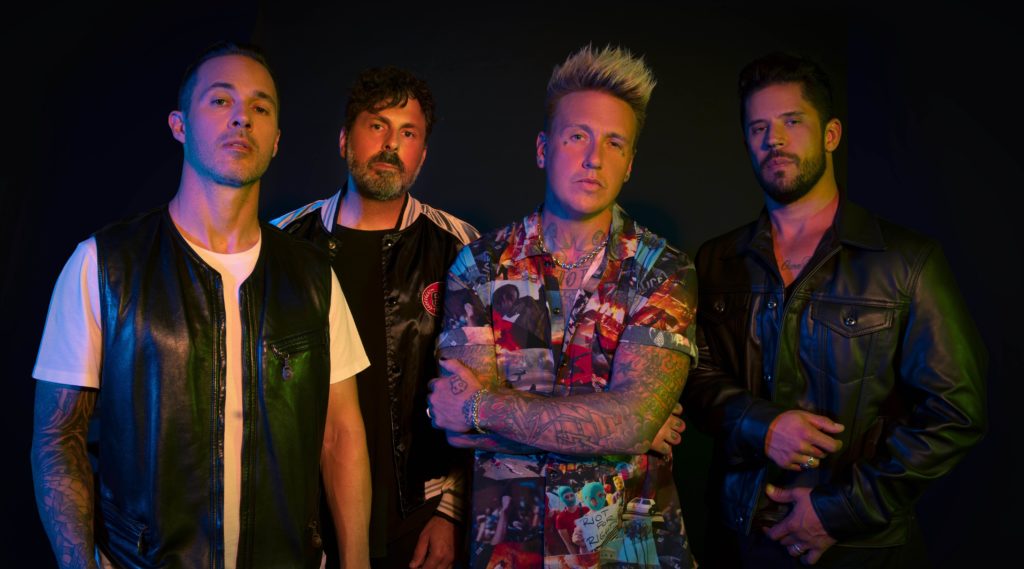 Energy is the main word that's comes to our mind when thinking of Papa Roach. It feels that no matter how dark the lyrics or the music can be, you always turn it into some positive energy that makes you want to overcome any challenge in life. There's something very powerful about it and we don't know if you're aware of it?
Jerry: That's it. You said it all. That's something very important for us. Lots of people tell us how our songs affect them. How they can connect to our music on a deeper level and that's something very gratifying for us. I guess we always want to give back this positive energy we get from our audience. And that's just the way we are.
When we see you on stage, you always seem to be taking some much pleasure in playing, and when you leave the stage its feels like you have nothing left to give.
Jerry: That's exactly what's happening. If you're not happy playing live, why do it? And if you're on stage you need to give everything you have. It's not a choice, it's the only way to play for us. And I think it's also why people keeps coming back.
To conclude this interview, as we are RockUrLife, what rocks your life, Jerry?
Jerry: For the moment it's definitely the shows. It's so good to be back on stage. There's no greater feeling than playing live music.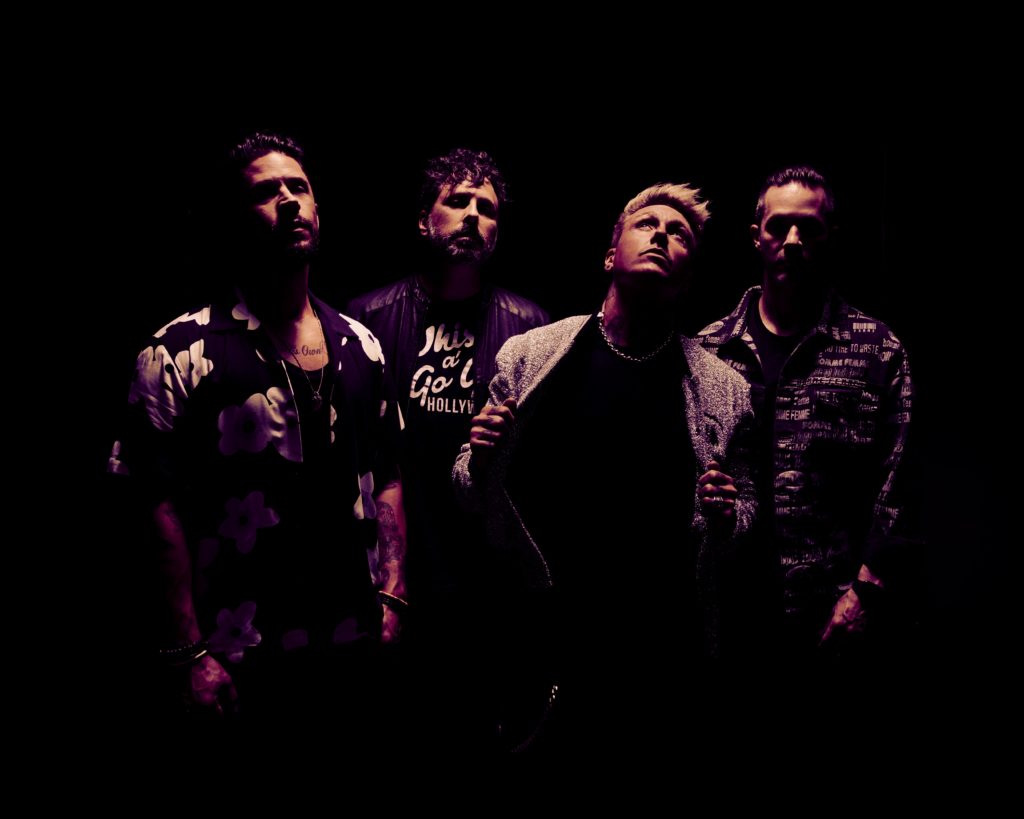 Website: paparoach.com