OF MICE AND MEN (12/02/21)
Ahead the release of "Timeless", Aaron Pauley, frontman from Of Mice & Men talked with RockUrLife about the current situation, the release of the new EP and what's next for the Californian band!
Aaron Pauley (vocals/bass): Hi! How are you doing?
Great and you?
Aaron: Fine! First interview, my day has only just begun. (laughs)
And mine ends! Here it is 8:30 PM.
Aaron: Almost bed time! (laughs)
Let's go! It's a question we are a little used to ask now but how has the COVID-19 pandemic impacted your life?
Aaron: I've been home and in the same place for longer than I've ever been in 10 years. But let's say the only option you have as an artist is to be creative and if you do not want to go around in circles is to make music. Anyway, personally I try to be as productive as possible. Even if there are days when I obviously don't do anything. (laughs)
The new EP "Timeless" is coming out in just two weeks. As it's an EP we have already been able to hear over half of it! But the feedbacks are pretty good. How do you feel about its release?
Aaron: It's very exciting! We've produced it entirely and I took care of the mixing and mastering. It's something we did on our own and it's very rewarding. It was also a whole different way of doing things, with the rather hard times that we lived in 2020 and that allows us to keep a link with the fans.
Fans should be quite receptive to this new EP. The name "Timeless" works pretty well. Each song would have found its place on previous OM&M records. But maybe it's mostly a taste of a rather full record?
Aaron: Obviously I can't tell you much about it, but we have plans to release new music all year long and there will be at least 3 EPs so lots of new music! (laughs) But I can't say too much about it.
So no full album, but little gifts like that from time to time. It's already good!
Aaron: Yes. In a few weeks we will start releasing new songs again!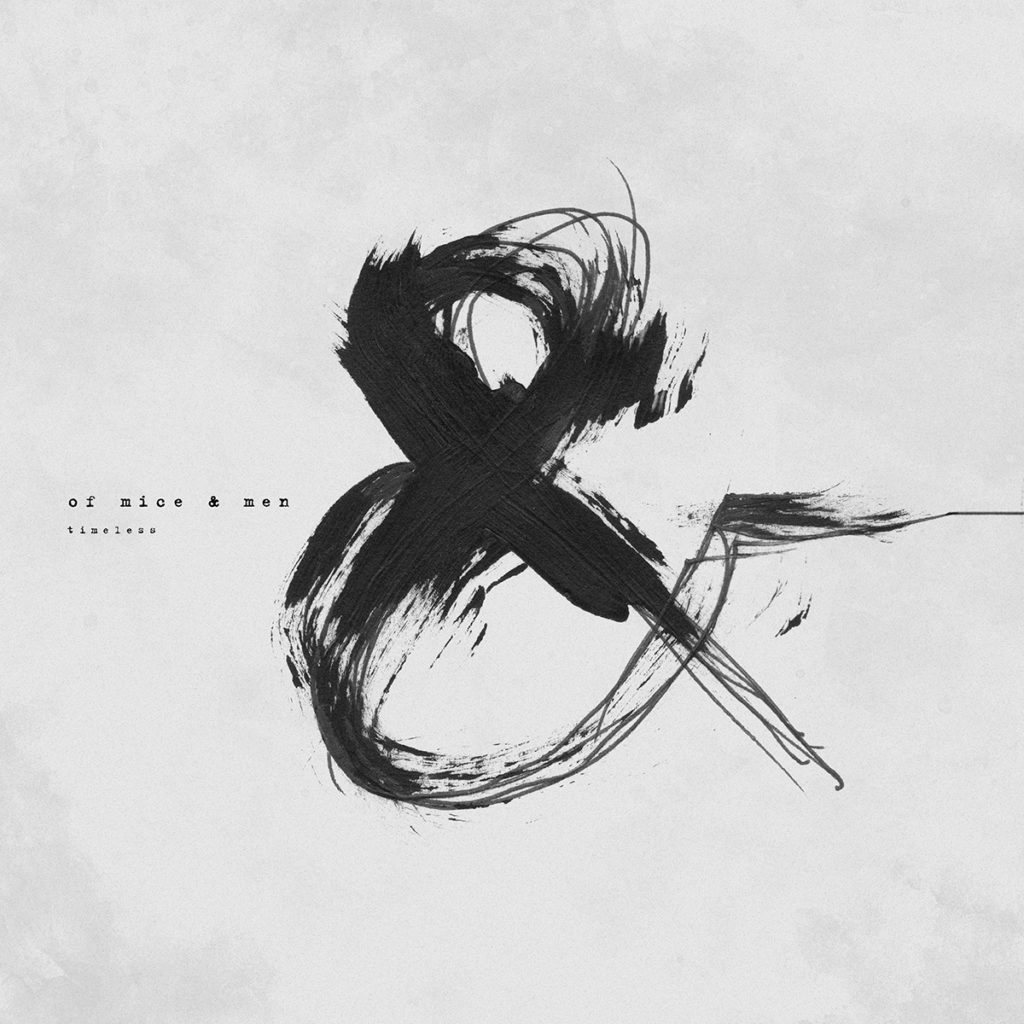 It's been a long time since no one has been able to do a gig and some bands are turning to live streams. Is that something yo"ve ever considered?
Aaron: I don't know! This is something we definitely talked about! But my feeling about these shows is that I don't feel the same kind of energy as a live concert. So I have a lot of hesitation, but I'm also old enough to know "never say never", but as right now we don't want to try to replace this concert experience. We prefer to continue to create new songs. The time it would take us to organize a streaming concert is the same amount of time it would takes us to create and record new tracks and I'd rather put my energy into creating new material than trying to bring the older ones back to life.
But are you still preparing your comeback? It's not easy to project yourself. Do you plan to mark the spirits for "the big comeback"?
Aaron: It's hard to say! We're obviously going to make some changes to the production, but the funny thing is it's been so long since we've been on stage that I don't know what we could change! But knowing us, we will want to make some more or less important modifications for the return. We will see!
Besides, you are no longer part of Rise Records and are now in the SharpeTone Records roster. Is the relationship with this new label better than the previous one? Why did you leave the former one?
Aaron: We did 6 albums with Rise Records, we still love them a lot and they are great people. It was made without animosities. And it's funny, because fans always feel like this is a split. After "Earthandsky" (2019) our contract was just coming to an end and we were talking with several labels, Sharpe Tone was the one we liked the most for the creative side. They were also the most excited about our plan to release several small EPs over a whole year. And it's very refreshing as a change.
Does the idea of ​​being in self-production has ever crossed your mind?
Aaron: We talked about it of course! But the time and opportunity to do so never presented itself. I've done this a bit in the past on a few projects, but normally the road, the albums and the concerts take enough time for me. Although a talent that we have developed over the years is that our demos recorded on the road are very close to the end result when recorded in studios! By always using the same equipment and the same way of doing things.
Did you manage to see yourself with the other members of Of Mice & Men for these EPs? How did you manage to work with them despite the period?
Aaron: Actually, we have a Dropbox that we feed with music that we work on our side and when we see each other, we experience what we liked! Even if lately these meetings are only done by Zoom, like you and me now. And we send and return our files directly, because we are using the same software. Maybe that's the future! (laughs) We couldn't do that 10 years ago.
Do you like working like this?
Aaron: Not really. I haven't seen the other band members for almost a year! I miss those "magical" moments in a way where we are just a bunch of people, in the same room with different ideas and seeing the eyes light up when we find a good idea and there is not that spark with a computer. But on the other hand I'm happy to see that whatever happens we'll still be able to make music. Not having been able to see my guys in 1 year, but being able to release an EP and new content is very reassuring, especially when you don't know what the future is made of and that's the biggest lesson of 2020.
On a more personal aspect, you have been in the band for a while. But you have recently been the "leader". You're doing an amazing job. Is it a role that you are comfortable with?
Aaron: I don't really see it as a role, let alone in the way that fans might perceive it. We all have in the group several facets and several talents on many activities specific to the band. Some are very good at things I can't do and that's how it is with everyone. There is no such thing as "one" leader, on stage or backstage. But to answer your question a little, on stage it's a role I'm much more comfortable in. Especially since I also play an instrument, so I don't move around a lot and I need to have a real "presence" on stage. A bit like James Hetfield. (laughs) When you don't have an instrument you can more easily lose yourself in the music, you don't have to be "super present" in the moment, you can escape for a while. But either way, it's an incredible experience. I've always loved it.
Is it the same with the creation of songs? Even for the lyrics? Or are you the only one to write them?
Aaron: No, the lyrics I'm the only one to write them now. As a singer I need to find the right words. The instruments are the foundation that we all work on, but the lyrics are like a puzzle for me, I have to find the right word, for the right melody for such and such moment. But the lyrics always come after the music. But there are obviously always texts and pieces of texts already written just waiting for the right moment to be on a song. Except for the second EP that's coming up where Tino wrote a song with me about losing his mother. He really has a great mind and a way of expressing certain situations and can "express himself in pictures" which I always try to do in my lyrics. So usually I write on my own, but in certain situations where it is important other members write too.
Last question: we are "RockUrLife" so what rock your life Aaron?
Aaron: Music of course! And to know that there are millions and millions of humans who find joy in noise, that is all it is! Music is noise that makes you feel something, and it's one of the coolest things in our life.
Thank you very much Aaron!
Aaron: Thanks to you, see you again for the release of the next EP!
No problem! Have a good day!
Aaron: And have a good night! (laughs)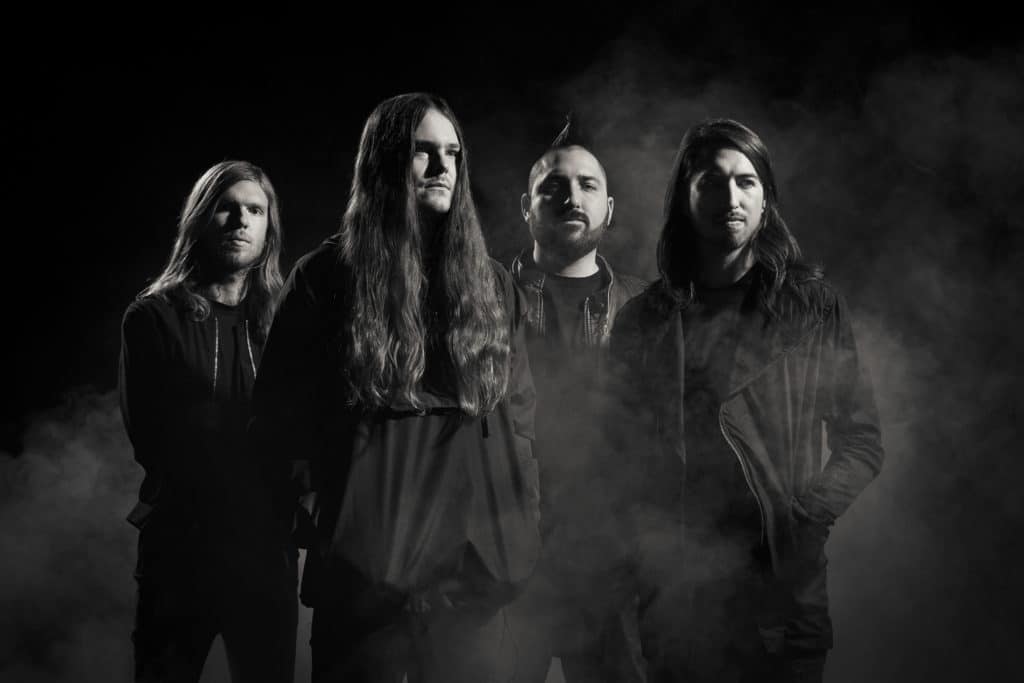 Website: ofmiceandmenofficial.com