You may know every musician from Mini Mansions but not as a band. If you're into rock music, you must know bands like Queens Of The Stone Age, Arctic Monkeys or The Last Shadow Puppets. Well, Michael Shuman plays bass for Queens Of The Stone Age when Tyler Parkford and Zach Dawes are touring musicians for both Arctic Monkeys and The Shadow Puppets. 3 years after a sophomore record which was a great success, Mini Mansions is back with an EP. RockUrLife had the chance to have a chat with Michal and Tyler right before their show in Paris.
Hi guys, welcome back in Paris. What do you think about Paris?
Michael Shuman (vocals/guitar/drums): It might be my favorite city in the world, it might be the most beautiful city in the world. It might have the best fans in the world. It might have the best production and people who understand art in the world. (Tyler is miming a blowjob) I'm serious man! As soon as you're getting in here, the guys who's doing your lights knows exactly what to do.
Tyler Parkford (drums/keyboards): But at the same time, they don't give a fuck. I mean, you all don't give a fuck. I mean, it's not you don't take thing seriously, it's you don't take it too seriously.
Your last time in Paris was with Royal Blood. How do you feel about doing a headline show in Paris?
Tyler: Great!
Michael: We were supposed to do our own show but we had to cancel it because it was right after the Bataclan. So, we decided to cancelled it because we didn't know how to react about that. We were in Australia, we were about to head over here but we decided to cancelled the show. But we're thrilled to be back here today with our new EP.
Let's talk about your EP though. You're coming back 3 years after your last record with an EP. It's a bit frustrating.
Tyler: Yeah, for me too, join the club! (laughs) But if the question is: "why an EP?", first of all, an EP is classic extend play. It used to be that. Also, we were really excited by this bunch of songs that really work together. It's like the guests you're inviting to your wedding. You have your special friends that you want to stuck in special room and you have the others. It was the same. This EP is like a small record with 4 songs which work really well together. And not just a single with 3 shitty B-Sides. Which I feel like a lot of people think about the EP are now.
Michael: Yes, they have a flow. There is a journey, even if it's a short journey. It's on purpose. There is no better feeling than making people want to play repeat to your record.
It feels like today, EP are like the most efficient way to release music.
Michael: I think people release EP because the public really has his attention focused for a song or two. It is what it is. I wish it would be different. I wish I could just sit and listen a full record in its entirety.
Tyler: Turning lights off… Creating a mood…
Michael: For sure. And like Tyler said, an EP is often one single and 3 shitty songs or remixes. It's an easy way to release music.
Tyler: Record label are a bit unsecured about how this new band sounds. So an EP is like the easiest way to test them. It has a negative connotation in that way, but on the other side, you can use it just like another canvas.
Is this EP the first step before a new record?
Michael: Oh! You want to know the truth?
Tyler: He obviously wants us to lie. You can't handle the truth man.
Michael: The truth is, we are making a new record. But, it's not we're writing song 1, then song 2… No, we want to write a lot of music, put it at the best they can be and then see what we could do with it.
Tyler: We are a very democratic band, it takes a lot of time.
Michael: That's what I like with this band. I mean, we're not successful in the world but in music we are successful because, we are all aiming to do what is the best for the songs. But we're doing that living in different countries, touring with different bands so. We don't have as much time as we need to do it properly. It's hard to get in one room together and do it like how we normally would. We had this conversation when we had the chance to play for our favorite band, Sparks. We were in Glasgow playing the show and we have a bit of a meltdown. And we talked about ending the band there. Because it was affecting our friendship and I was like: "maybe it's not working like this so, we may just stop".
Tyler: It's like a long-distance relationship. It could work but most of the time, it doesn't. We had to choose one way or the other. And then the EP came!
Michael: We were like: "OK, we have two weeks when we get back together. Let's just go together and see what happens". And we have few demos that we never really finished. We went in for two weeks and made this EP. The result was better than anything we have done by this time. So, I think it can have reignited the fire in us.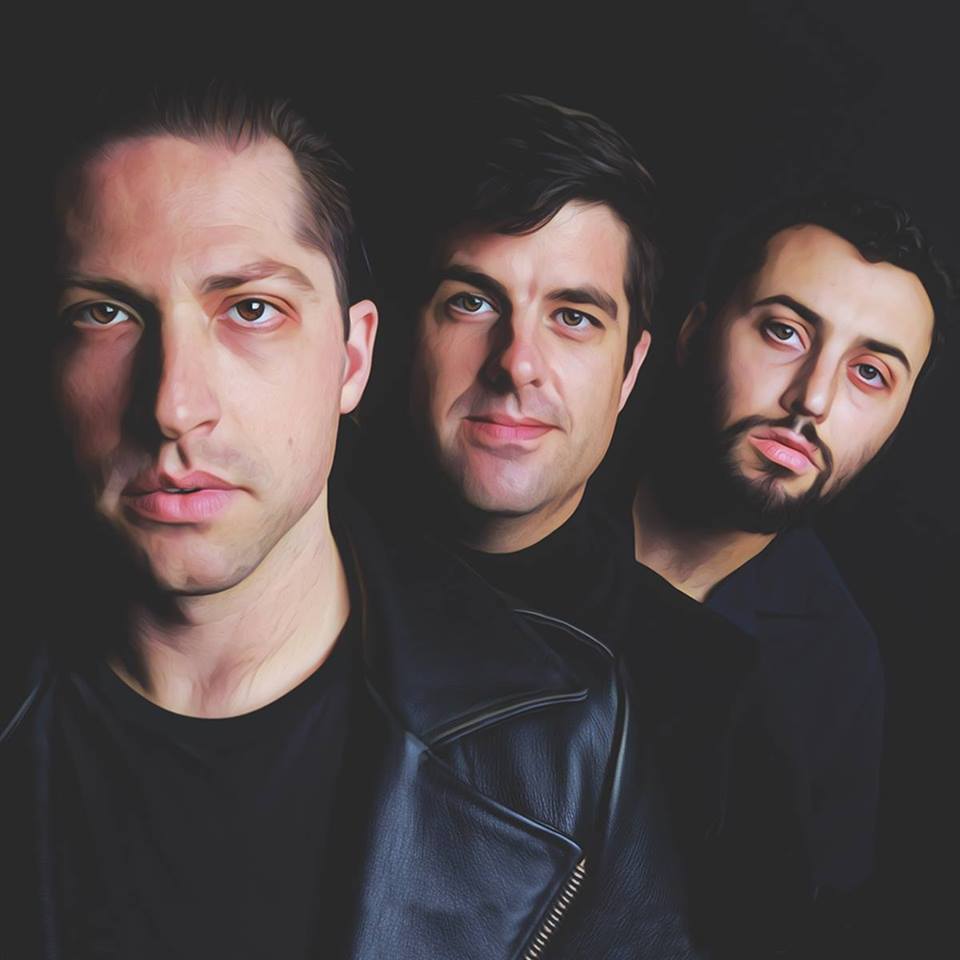 We guess it's a bit frustrating to have this band but, as you're pretty busy with your other bands, you don't really have all the time you want to make things properly.
Tyler: It was at the beginning, it took us a while to figure this out. As writers and band members, self-producing everything. Basically, you want to be with your bandmates every time to do music every day and to develop your band as much as you want to. It was frustrating at the beginning for all of us. Now I think we all understand that this is an animal that exists and it's not dependent on us being with each other constantly. It's like having a baby but without a baby sitter. (laughs)
Did you have a precise idea of what you're wanted to do with this EP?
Tyler: I guess, the short hand version of that is that we wanted something that exemplifies areas how we like to write at their extreme. So, we just have like extreme parts of the fields. I think for us, this is EP was made to show a spectrum that people can react to it. We wanted a record a bit bi-polar.
Michael: He's totally right. It's a bi-polar relationship. Lyrically, it revolves around love songs. There is a singular thread that runs through the EP. But we want ups and downs, like in a relationship. We're not a band that do the same songs over and over again. This is boring. If we wanted a successful career we would have done that, but we don't. (laughs)
Let's talk about the cover of "A Girl Like You". It's from a movie, right?
Michael: Yeah, it's from the movie "Empire Records".
Tyler: Bam! Drop the mic!
(laughs)
Michael: That movie was kind of our childhood. From the 90's. It's about music lover rejects who are in bands and actors that work in a record store. They have a great soundtrack. That song is from there. It was like a hit song. Here and in the UK it was a hit song but in United States it wasn't. We wanted to have a cover on this EP and we talked about bunch of different songs. But this one has, again, the same lyrical thread that fits with the other songs from this EP.
Mike from Royal Blood is playing on this song.
Michael: Yeah, he became a good friend, we toured together as well with Mini Mansions or with Queens Of The Stone Age. And, there's something in this song with that solo, it's the chorus of the song finally. Instead of having the same regular guitar, we decide to make it our own. And Mike has such an iconic sound now with his bass. So, he was in town, in L.A, we're trying to convince him to move there. And that was it! That's kind of how all of our collaborations usually work. It's just friends, we know they're around and you're making a record and it's just: "Come on over!".
It's not something that you're planning before the recording process so?
Michael: We're always thinking about how to improve our songs and who we can invite on them but… It's mostly when we have a friend in town!
You guys are a part of the new very big bands in the rock scene. How do you feel about being part of this community?
Michael: I pinch myself every day. Every time we play in an arena or something, we're like: "wow, it's crazy". This is something as a kid I'd never expect to be where we are and having the luck to play with our favorite musicians. Inspiring each other. It's a trip!
Tyler: People are thinking there is like a community of the new big rock band but, in the end it is just very interesting human beings who like each other. It's just hanging out, it's not a competition. It's not a club. It's even funny how we end up like that.
Michael: It's just very open minded and hardworking people. We have the same tastes in art, music. We have the same sense of humor. When you have all these characteristics in common, that's easy.
Tyler: It's like dating service. If you have all these things, and you look good, it's gonna be ok. (laughs)
By some extent, what are your thoughts on rock n'roll today?
Michael: It's not that rock n roll is dead but it has clearly disappeared from mainstream. So, you can find great bands, but it does not exist in the mainstream. And it's a shame. Look at the festivals. I don't see rock bands anymore.
But, each time we said: "rock is dead", new bands came and made it huge again.
Tyler: Yeah, and I don't think we have to intellectualize it too much. The more you think about rock n'roll, the more it dies.
Speaking of the devil, our website is called "RockUrLife", what's rockin' your life?
Michael: Being single. Let me explain: I'm usually more a relationship guy, but since my last breakup, I learn to live things by myself. I travel, I do things just on my own I love that.
Tyler: For me it's "Wolfeinstein" on Nintendo Switch!
Thank you guys!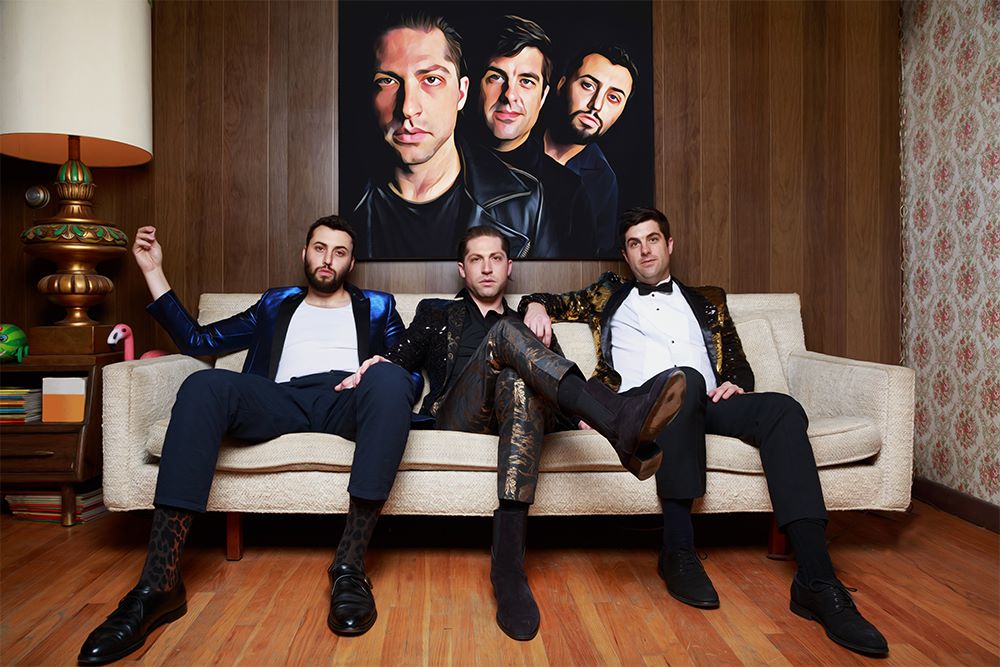 Website: minimansionsmusic.com