Sorry? Mikkey Dee from Motörhead/Scorpions is opening a bar in Paris? WTF? Let's find out more with the guy himself! Rock on!
Bonjour Mikkey, how are you?
Mikkey Dee: I'm good, I'm good! I'm a little tired now but I'm good.
So here we are at the Alabama Bar. Can you tell us more about the bar, the name. Why Paris and not another city?
Mikkey: Why not? Actually Sophia (ed: business partner) initiated this. I can't be here all the time. I cannot be behind the bar. I'll be here as much as I can. Come once in a while. But Sophia is here in Paris and it's easier.

Why Paris? Why not! It's a great city, I have a good history with city of course and the name Alabama, if this does well, we could open another one. Maybe a Texas in Munich or Lyon, or whatever you know. Alabama is cool, it's a cool name and a great state actually.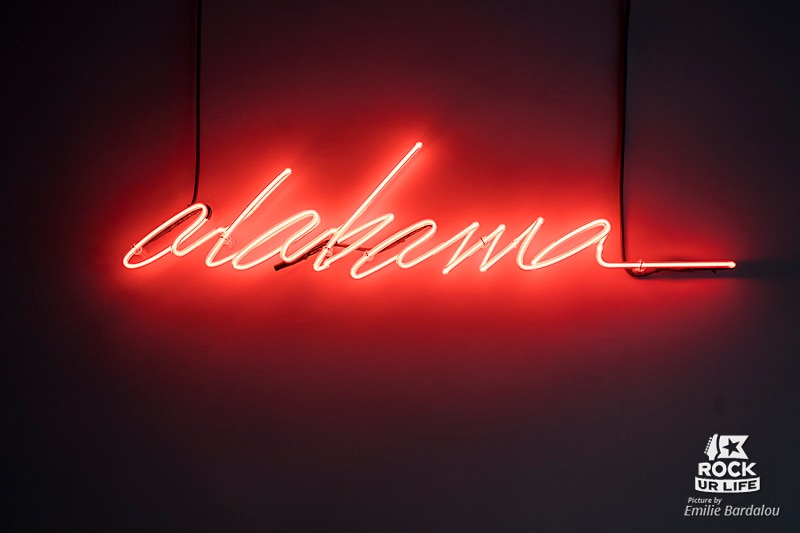 Why is this bar so unique comparing to the other rock bars?
Mikkey: Well it's not really. It's a rock bar. It's unique in a way that I'll put my personal touch to it. We'll have some cool shit hanging here and most of all I don't think there's enough rock bars here in Paris. So many rock n'roll fans here and it's just not enough. If we can open ten more like this, it'll be great.
Isn't it hard to not think about Lemmy with this bar? Do you think he'll pay this bar a few visits?
Mikkey: Yeah! I said he would sit there (pointing the end of the bar near the entrance). But in a way, you know, we're going to have all the Motörhead stuff here: whiskey, rhum, wine, beer, vodka, cider… and we also, in a way, paying tribute to Lemmy. I do all the time, trying to work the legend Motörhead so Motörhead doesn't die out.
So if we order a whiskey/coke, is it called a Lemmy here?
Mikkey: It'll be probably yeah. "Lemmy's bitch". (laughs)
But why a bar and not a restaurant? Weren't yout tempted to do like Nick McBrain for example?
Mikkey: This is too small but this is a start, a beginning. Nicko's got a great place called Rock N'Roll Ribs, and it's fantastic. But that's something you maybe do in the future. A small start is great, just a cool place to come and hang out with your friends.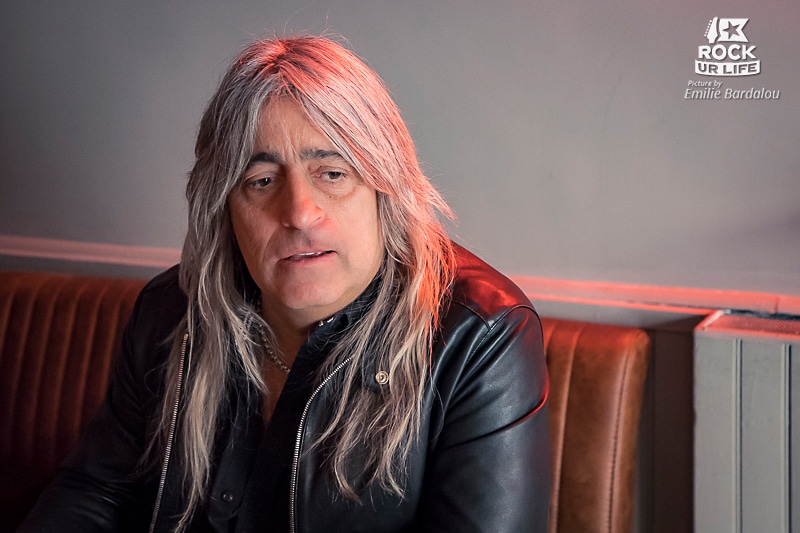 It's been almost three years with the Scorpions. Rudolf talked about a possible record. Any news about it?
Mikkey: Yeah we talked about a record, we want to make a record. The problem is the time. The problem is that we have to basically put off four to six months and the continents are not leaving us alone to that. (laughs) Because we tour so much and when we stop touring, they start asking. I mean literaly. We leave one continent and they want to bring us back again. Twelve months aren't enough. It takes a lot of effort and energy to make a record.

The inspiration to do it, it has to be the right time and the band has to really be inspired. Not just to make a record. But we talked about it and hopefully we can make that happen. That'll be very nice but we'll see.
Did you see "The Dirt" on Netflix? About Mötley Crüe.
Mikkey: I still haven't seen it.
Do you think that something like this could be possible around Motörhead and Lemmy? Apart from the documentary I mean.
Mikkey: I already know it is. I know, it's very interesting because I cannot see a lot of other bands that would be better than Motörhead. We keep saying that, well Lemmy used to say that we're Spinal Tape but without script. 25 years with the band, and I knew Lem' for 34 years, I have to say everyday was a fucking chaos, in a good way.

It was so much fun to play with these guys and be a big part of the history of Motörhead. It was a great honor and as I say, if everybody was like Lemmy, there wouldn't be any wars and all this shit that's going on. He was a very straight intelligent man. He was straight ahead, no fucking bullshit you know.

I saw something the other day, with Lemmy, he said so many things. He said he isn't gonna blame anybody or anything, he's responsible for everything he's done and he's proud of what he's done and he stands for it.

As I said, every day on the road with Motörhead was an adventure. And I'm very happy now to be able to tour with another legendary band. Same thing there, these guys know what they want, they've done it for so long. They have their routine, they have the knowledge and it's a pleasure to hang out with these guys. And I feel very good because I feel that I make a difference in this band as well. I can give them something as much as they give it to me. Inspiration… It's a new family for me and for them.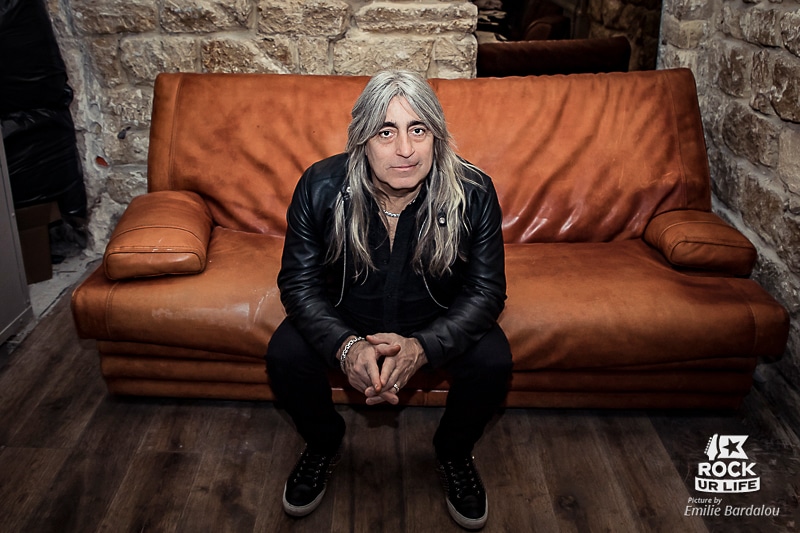 And our final question! We are "RockUrLife" so what rock Mikkey Dee's life?
Mikkey: Oh God! (laughs) It's a big question. What rocks my life should be easy to answer, but it's not.

Enjoyment and kindness. Fairness. I'm very hard with fairness. How do I do an example… I don't think anything in the world can make me so angry or pissed off. When it doesn't make sense, it's not fair and it could be anything. From politics to rock n'roll, it has to make sense, and be fair. So when everything's running, smooth, fair and kind, that rocks my life.

And, of course, my two boys rocks my life too!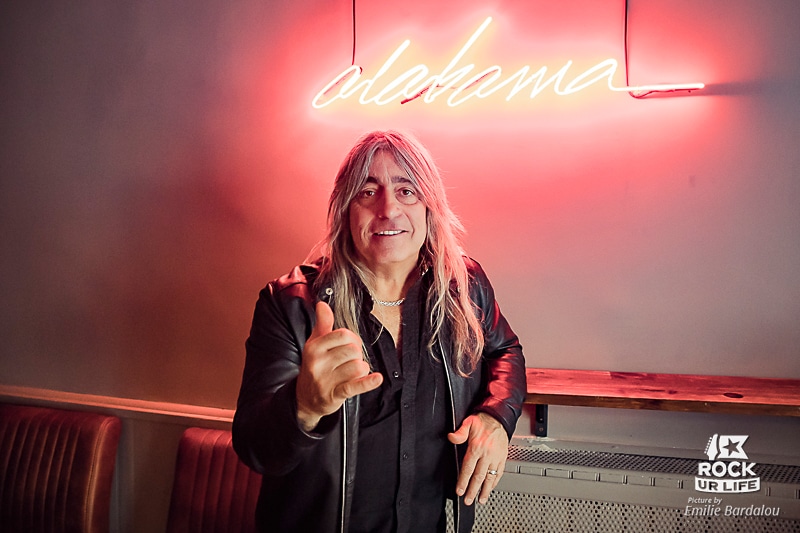 Alabama Bar: facebook.com/AlabamaBarParis