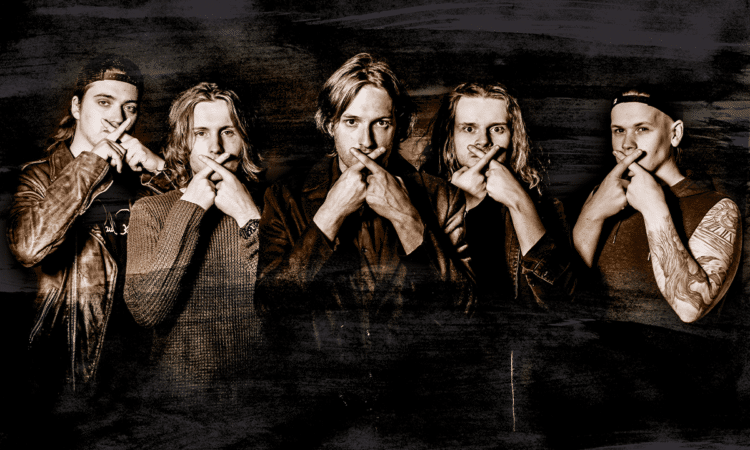 Scottish rockers Mason Hill are a few days ahead of the release of their first record "Against The Wall"! Thanks to James for telling us a bit more about his band and music!
Hi James, how are you doing?
James Bird (guitar): Doing great thank you, thanks for taking the time to speak to me about Mason Hill.
Can you please introduce us quickly your band for those (many in France) who never heard of you before?
James: Yeah sure. So we are a rock band based in Glasgow, Scotland in the UK. We are a 5-piece band which have been active since 2015 but found our line up in 2017/2018 and are just about to release our debut album "Against The Wall". A heavy, alternative rock album with a couple of ballads in there for good measure!

You're releasing your first record "Against The Wall" on March 5th. Isn't a bit weird to release new music and of course, a first record, considering the current situation? Promoting it won't be the same as a "normal" period in time.
James: Yeah you're absolutely right it has been a very unusual process compared to what we expected it to be. Because sure enough we have not been able to gig since March 2020!
Not many other bands are releasing an album however ours has already be struck by several delays for various other reasons we just couldn't keep delaying it. We have had loyal fans since we started this band who deserve to have the album they have so patiently waited for.
How can you explain this 5+-year gap between the release of your EP and this first record? Was it time related or were you more focusing on developing your touring habits than recording new music?

James: We had several various reasons for the delay, the first is the fact when we released the EP in 2015, we didn't even have a finished line up! Our band line up as you see it today only finalised in 2017/2018.
Aside from this, we had some music industry lessons to be learned and raise the funds for the album via "Kickstarter".
We of course took some careful time to build up the bands fanbase whilst writing the material but when we were finally ready to release the album in 2020 Coronavirus gave us one last blow of delays! Thankfully there are no more delays and it is definitely coming out March 5th!
What's the message or the meaning behind this title "Against The Wall"? Was it an obvious choice to make this title also the record's title?
James: It's a track that shows where we were at the time and how we very much felt like we were against the wall with limited options or paths to take. Its meaning for us as a band is key to how we ended up where we are today but universally it symbolises struggle which is something we all face at some point during our lives.
When we make music we always try to keep in mind that the songs can be interpreted differently to other people which is the beauty of music. It became an obvious choice of name for the album and helped us to design the front cover not to mention the fact we as a planet are now against the wall with the pandemic!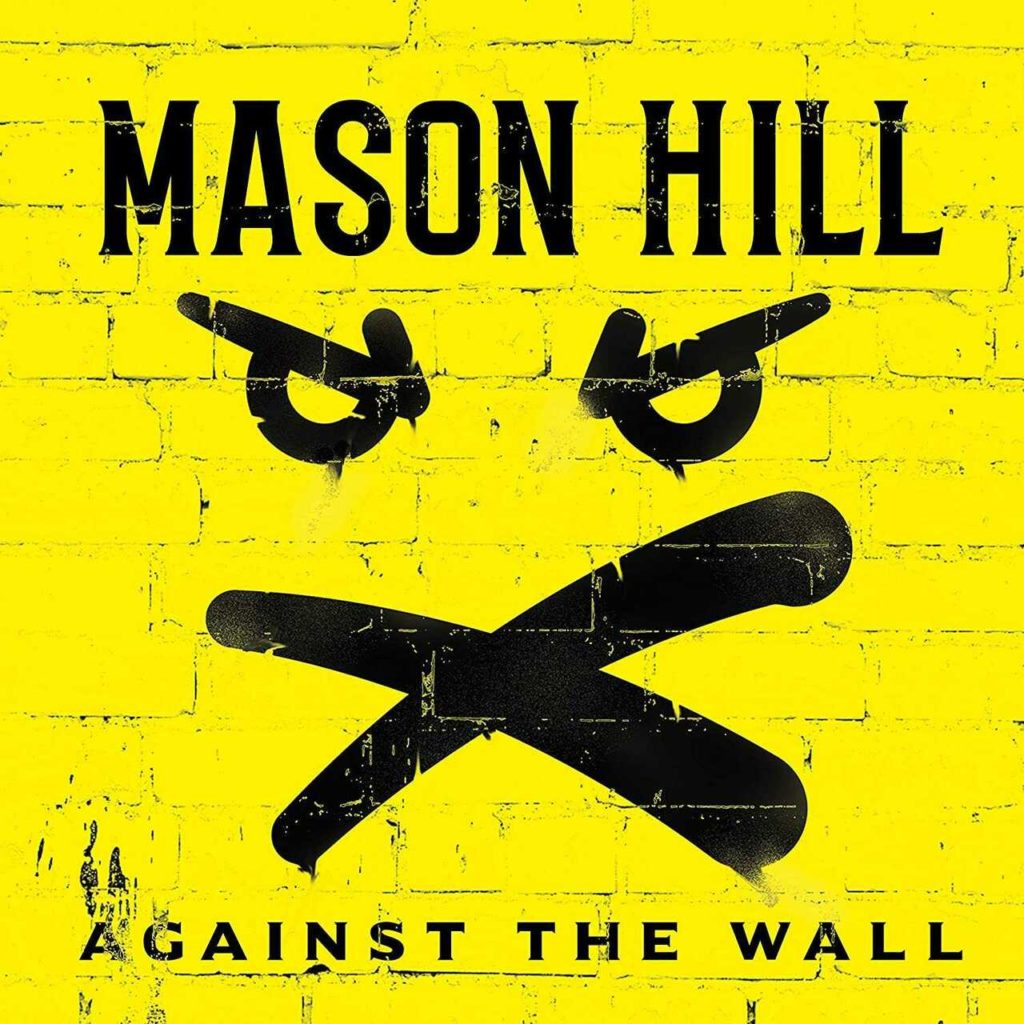 Which elements from your music can make your band stand out with this record? Why would we listen to "Against The Wall" and not another rock record today?
James: Because what you get from this album is variety! These songs don't all sound the same as each other. Lots of thought went into the tempos, the keys, the heavy to the lighter rock.
We tried to make sure that when you listen to the album its like a journey but one of the future not past. We made sure to include our influences to the older generation of metal and rock but also tried to add modern elements into the album to ensure it is very much an album of 2021!
What's your definition of a good rock song? What's a great Mason Hill track?
James: A great Mason Hill track consists of melody to be honest. We don't always start with riffs and not all of the songs are heavy some of them are slow and on the softer side but the main consistent theme is to always have a catchy hook for a chorus with lots of melody!
Apart from the title track, you also released "Find My Way" and "D.N.A." Those three songs are all heavy and riff oriented songs. Is it the kind of track you like to perform? Going on stage, amps on 11 and rockin' the hell out of the crowd?
James: These are definitely examples of the core sound of Mason Hill. They're also very fun to play live as it gets the crowd gripped which is exactly what we set out to do! Both fast punchy songs but different in their own right.

You had many great experiences sharing the stage with well-known bands. What did you learn from all those events and moments of sharing?
James: We have shared the stage with so many great bands, I think the thing we always take from it is how to be engaging live! These huge successful artists are always captivating on stage so when we do a gig we try to emulate that and put on a show. Each one of us has a different onstage character which you can turn and look at at any given point during the show which hopefully keeps you gripped!
Here in France, we had/have many state related funding to help companies in every area and of course in all the cultural section (venues etc.). What's the situation in Scotland and the UK? Is there a real danger? Some venues already are out of business or on the market.
James: I'm aware some venues were struggling even before COVID-19 but with the currently closure of venues it has had a negative impact. Hopefully the governments will come through and help these venues survive!
Isn't it also a danger for young bands? To be able to play and develop the bands?
James: It's always an issue for young bands who need the chance to play at events in order to create the next great band! So I'm hopeful that COVID-19 can be over soon to allow the creative industry to get back up and running.
How did you manage your time during those lockdowns and stuff? Any new hobby or a new skill you developed during this time?
James: Myself and the guys in the band have been constantly trying to find new ways to remain active musically from lots more social media interaction to creating lockdown videos of us performing music! It's actually been a really big part of our time here at home so apart from the push for music activity we have also enjoyed cooking, gaming and preparing for the bands future endeavours.
Finally, we are "RockUrLife", so basically what rocks your life James?
James: Mason Hill of course! Its our life and passion and we put everything into it! We can't wait for everyone to hear the debut album.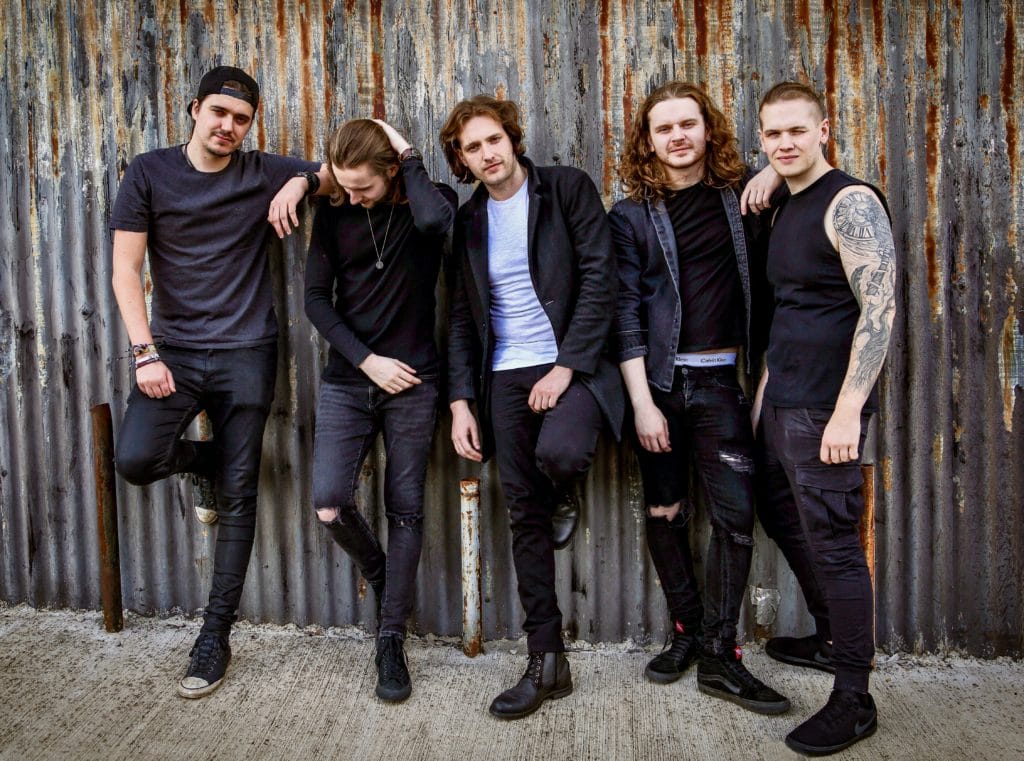 Website: masonhillofficial.com