MAMMOTH – Wolfgang Van Halen (14/05/21)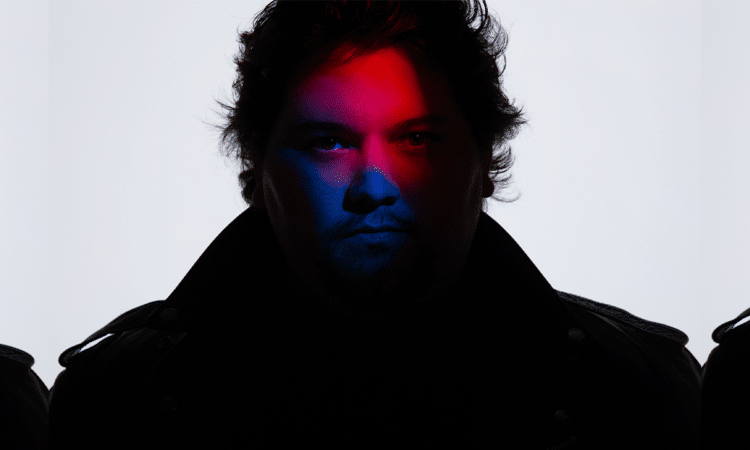 RockUrLife had a little chat with Wolfgang Van Halen concerning his brand new musical project Mammoth!
Congratulations for your album! There are a lot of different textures, your voice is amazing, and there's a lot of catchy choruses. I had the same reaction while listening to "Tommyland" from Tommy Lee in 2005. To have very catchy choruses was an objective for you from the start?
Wolfgang Van Halen: Thank you very much. I mean, I guess this is just how it turned out. I just wrote what I wanted to hear and went where the songs took me.
Did you write all the songs on the album?
WVH: Yeah, every single song, it's all me. (laughs)
There are a lot of arrangements and layers, vocal layers also. Were they the outcome of long process? Or did it come spontaneously?
WVH: Yeah, it was just part of the creative process, I was just kind of discovering myself, and figuring out what I liked, what I wanted to get across. I didn't really have any intentions from the start, other than I knew I wanted to make my own album.
Did you use some guitars from your dad? The Red Frankenstrat for instance?
WVH: Yeah. I used the original guitar on two songs: "Mammoth" and "Feel".

The "Don't Back Down" video reflects the fact that you played all the instruments yourself. Even if you're good on each of these instruments, which one do you feel more comfortable with?
WVH: Drums. It's where I started and where I'm the most comfortable.
How are you gonna do on tour ? (laughs)
WVH: I've got an all band picked up!
What's your favorite song on this album?
WVH: It's kinda tough to pick, because they're all… It's like kids… But I really enjoyed "Stone", which is technically the last song on the album. It was more fun because I make it longer, amore epic type of song.
What was the hardest song to finish? A song that gave you headache because of the work it needed.
WVH: "Stone" actually was difficult to get the dynamics right in the mix. It was a challenge. Elvis (Michael "Elvis" Baskette) will tell you that, my producer. But yeah, it was a challenge to get the proper dynamics set for that song.
We noticed there are not so much keyboard on this record. Maybe in your future works? Because your voice will be a great fit with piano and everything.
WVH: Yeah, I would definitely not say no to that. I think it just depends on the song and what calls for it. But yeah, I would certainly.
Could you tell us a little bit about this strange artwork?
WVH: It's a piece of art from an artist I've been a fan for a long time, named John Brosio. It's a painting he did, maybe in 2006 or 2008 (ed: 2009)? I can't remember. It's called "Fatigue 2" and, you know, when I think about the name "mammoth", the animal is the last thing I think as the meaning of the word. And to see it represented in such an awesome way really resonated with me.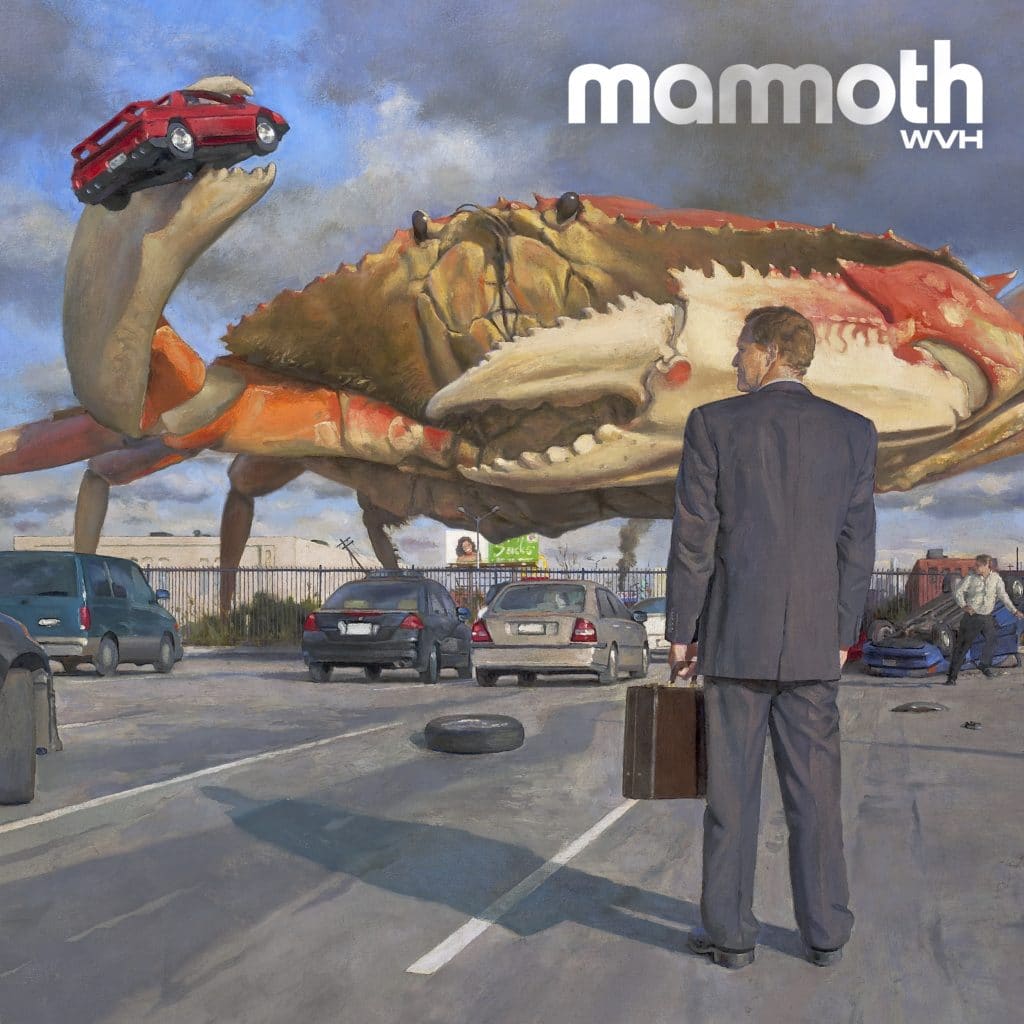 Lyric wise, are there some recurrent themes throughout the album?
WVH: It's not a concept album, if this is what you're asking. Every theme is contained within each song.
Even if some songs are a tribute to your father.
WVH: Yeah, but… no. It is definitely its own thing.
What was the best key learning you got from touring with VH? Dealing with the pressure? The danger of fame? Musicianship?
WVH: I think just experience. The more hours you put into your craft, the more experienced and skilled you become. And I'll never take that time for granted. I'm very happy to have the opportunity to did what I've done.
Even if right now you're completely focused on your own album, will you play some more stuff with Tremonti like you did before?
WVH: No. I haven't been with them for a while. They're great friends though!

"Distance" was the first song to be released, so, why is it now a bonus track?
WVH: It wasn't intended to be on the album, but after all the success of the song, I think people would be wondering where the song was when they bought the album. And considering that it's a digital only single, right now, I thought it was a good idea to include it on the album. So, someone who bought the album physically would have it.
About this video, was there a kind of hesitation from you to share so personal moments?
WVH: No, I think it was an important part of the process to be able to show the relationship we shared. I think the only way to do that is to be able to show all that.
Is there a tour planned? If the current situation allows it of course.
WVH: Considering the state of the world, I think we are all just kind of waiting at the starting line to hear when, where and what is the best thing to do in this situation. Just waiting when it's safe enough for us to go out, I think next year probably, it's looking really great.
(ed. since the interview, Mammoth is set to open on Guns N'Roses' summer US tour)
Will you come to Europe?
WVH: Absolutely. We'll go everywhere people would have us.
Do you have any musical guilty pleasure?
WVH: I think when it comes to music, I feel that guilty pleasure shouldn't even be a thing. If it makes you happy, I don't think you should feel guilty about it. (laughs) But I really can't think of anything specifically. Anyway, there's something good in every kind of music.
Back to your album, the songs are different from one another, which is not always the case for some artists. Where did you find the inspiration, the ideas?
WVH: I don't know, I think I ended up writing all these ideas, and while they have different vibes, it's still the same (identity)… it's not like it feels like a different band. And I really enjoy the variety of the album, the different sounds of the album, it would be very monotonous if all the songs sounded the same. I'm really proud of the variations of the different songs. There are chorus songs, softer ones, heavier ones. I think it's a great mix.
Definitely. I'd have hard times picking just one song out of this record.
WVH: Good problem to have. (laughs)
We guess some of the songs were were written many years ago.
WVH: Yeah. I found myself through the whole process. I've been writing music for years, up until we started recording so. During all the process I was trying to figure out what kind of music I wanted to write. So, yes, it definitely took a while.
As this process was very long, do you maybe already have some material for a new album?
WVH: As a musician, you're always writing. So I certainly have a bunch of ideas and I'm really excited to get back into the studio. I love being into the studio. As soon as I'm able to, I'll be in there. When it comes to writing, I think it's "whatever happens, happens". You have to be honest and sincere.
You're more comfortable writing lyrics or composing music?

WVH: I've found my comfort zone through this long process but the lyrics are what took the longest to figure out. Getting the proper vocals, getting what I wanted with my lead, but we got the process down now, and I'm very excited to do it again.
Any chance to bring on some possible guests for your next album?
WVH: I don't know, as it is such a singular thing, as it is me recording. I wouldn't be against maybe the live members joining on a track, but for the foreseeable future, I see this in the studio being… me.
Even if you already know a lot of great and famous musicians, is there some artists you would love to play with?
WVH: I guess the dream would be to play with somebody like, or opening for the Foo Fighters or AC/DC. It would be crazy.
Except music, do you have another passion or center of interest?
WVH: Playing a lot of video games, I guess, in my free time! (laughs)
Before our last question, any last word for your French fans to come?

WVH: I'm very excited to visit France, and I hope everyone would enjoy the album. I worked very hard on it. And I hope that everyone will come to see the show up there, I'm very excited.
And finally, we're "RockUrLife", so, what rocks your life Wolfgang?
WVH: Oh, man! Hum… what rocks my life? Probably this album. That's the main thing that's kind of… I'm focused on. That's the main thing that is rocking my life currently. (laughs)
Website: mammothwvh.com