RYL! met the Italian band and that's what we discussed about !
Hello guys, how are you?
Gabriele "Rusty" Rustichelli (vocals/guitar) : Fine, just a little bit tired but very happy to be here.
Your new record "Till You Decay" is out since a year now. How do you feel about it?
G : "Till Your Decay" was released at 2012 beginning, I produced and mixed it and it's a great satisfaction because the audience and the press had a good reaction. We're releasing a new EP "Till Your Turn"; they are enthusiastic about it too. We are sharing our music with the audience and they are very excited.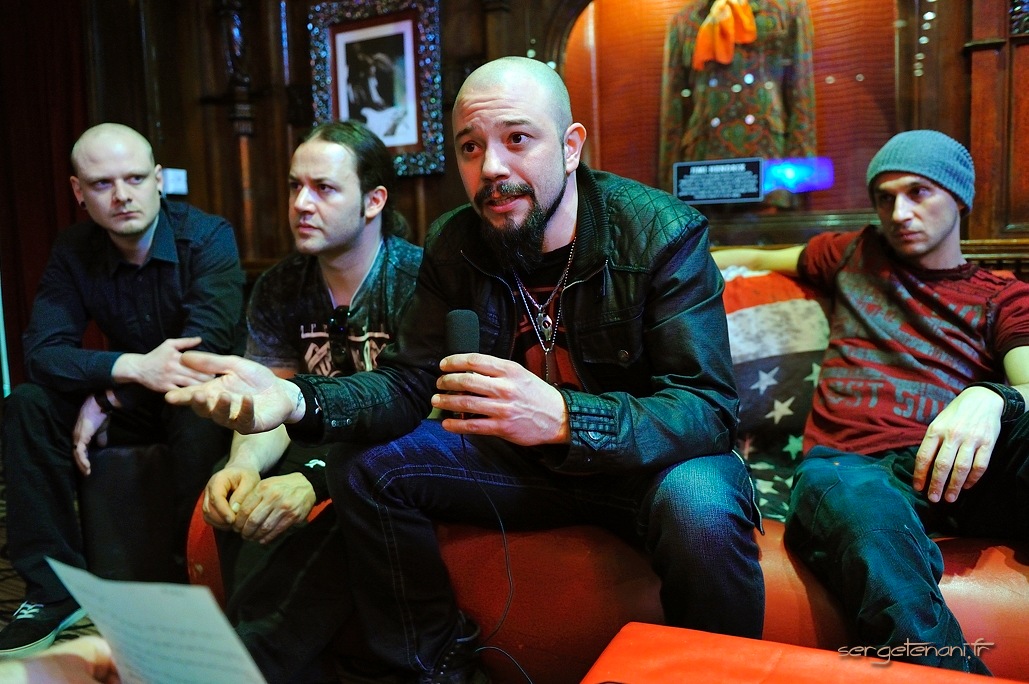 But first of all, can you explain us the meaning of Klogr?
G : It's a mathematic formula; K is the constant, in this case it's a person, log is logarithm and R is the endeavouring that it's around us. The meaning is that we aren't really free and we have to elaborate all the inputs from the society to create our own thinking because in some case, the society control the mass just for make profit, business. I love this theory because it's the first step of psychology and when I was searching for information because that was unpronounceable and I loved it. I can take this and somebody pronounced it Klogr or Kaylogr. I know it's my fault (laughs) but it's very interesting because there's a concept around the album and we took the risk.
We listened to the album and we noticed many elements which sounded like Alter Bridge, what are your main influences?
G : I was born with Metallica, but I also like Tremonti and Myles' voice for example, but also Chris Cornell, Tool's Maynard, Alice In Chains, I love this kind of music. We started to mix some alternative rock to NIN like stuff. But the guys, for example him, loves Radiohead. But when we're in the studio, we just play without any limits.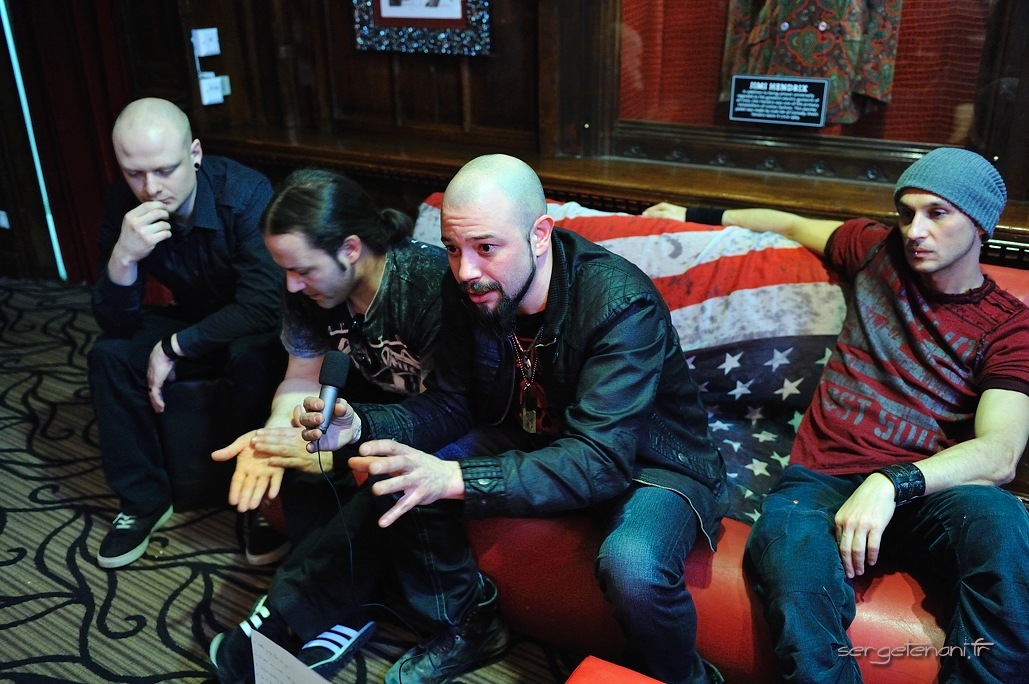 What's the message behind "Till You Decay"? What is its meaning for you?
G : The message is very similar to the band's name. "Till You Decay" is my personal war against society. I got this idea five or six years ago when I became father and I tried to understand "ok, this is a really hard job because I have to learn something to these guys". I started to write, that you don't need what society put right in front of you, you have to find your own thinking. The album describes all the bad thinks of society. I believe in God but I have a big problem with the Church institution because it's a way to control the mass, same thing for the politics, business everywhere, every time, money money money. Ok it's important for living but at a defined level.
Ste (drums) : That's why we support the Zeitgeist movement. We also support Sea Shepherd that we met in Milan.
So you know that Gojira is also involved with them.
G : Of course!
What will make the difference between your band and all the others in the alternative rock area?
G : Jesus, that's a very hard question. What we love is that when we write songs, we don't think about "this is cool or not" and we want to create our original sound, that's what we like when the crowd think this way too. All our influences created our sound, that's it.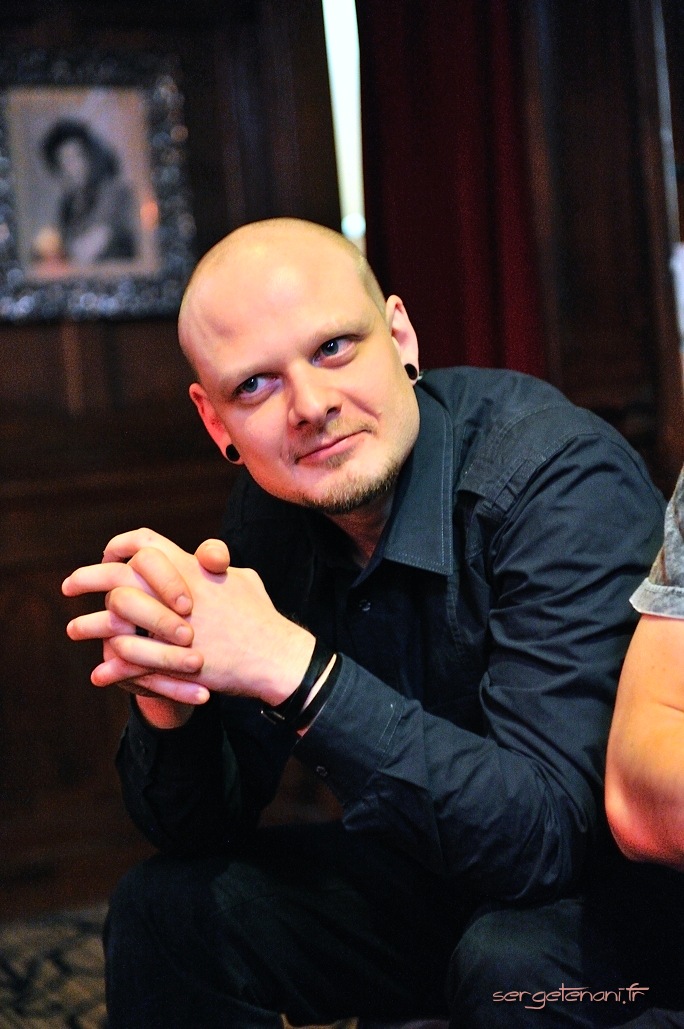 You played four shows in France, how were the crowds out there?
G : We enjoyed very much! They like the music and support us. We just play rock music, not matter if you're from Italy or whatever.
Are there any bands with whom you'd like to tour one day?
G : I'll say Alter Bridge because I love these guys, Lacuna Coil our friends from Italy. Maybe you want to play with NIN or Alice In Chains right?
S : Maybe. (laugh)
G : When you play with these guys, it's not important to play with, it's better when you create a connection with your music, sharing more than music.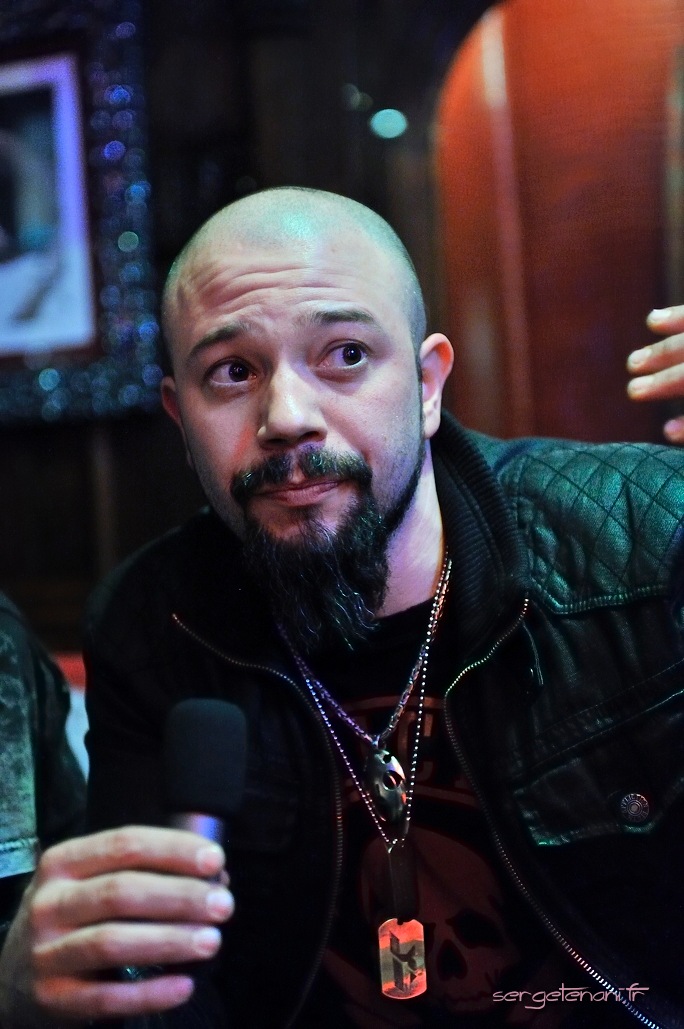 We read that you'll collaborate with Italian artist Alteria. What are the aims of those collaborations, how do you select them?
G : We didn't select them. I know Alteria for many years now and she has a very big energy on stage and she's also a great singer. She started a new solo record and she came into the studio, recording her first single. And we thought that we can play with her and she can sing with us too at some point.
If you had to pick up 3 songs to share to a rock fan, which one and why?
G : "Live Dying", "Bleeding" and "White Eyes".
Joba (bass) : I like the fast stuff so "Self Loathing", "Bleeding" and "Young Graves" as well even if it's slow because it's a very interesting song.
S : "Live Dying" for the message, "Silk And Thorns" for the genuine rock and maybe "Young Graves" for the atmosphere.
Giampi (guitar) : I'd say "Silk And Thorns", "Young Graves" and "Bleeding" as well because there's a lot of energy in it.
G : "Young Graves" wins!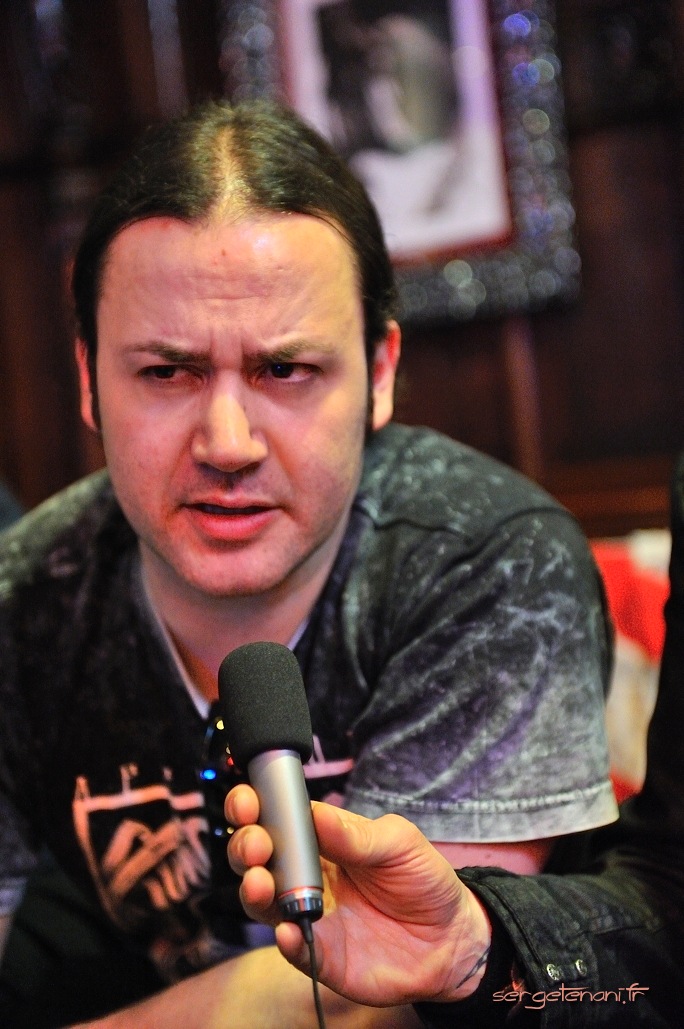 Do you think that it's easier nowadays starting a band with the internet stuff comparing to the 80's?
G : Yes because you need less money, you can record your album at home but you have less money to do promotion because there are too many bands. It's difficult to make a selection; in the 80ies and the 90ies, there were big labels picking up bands. Now everybody can see everything but at the same time, when you find in the mass a really great band, you can recognize them. In the past it was very difficult to find a label and now it's very difficult to emerge. With social networking it's very easy.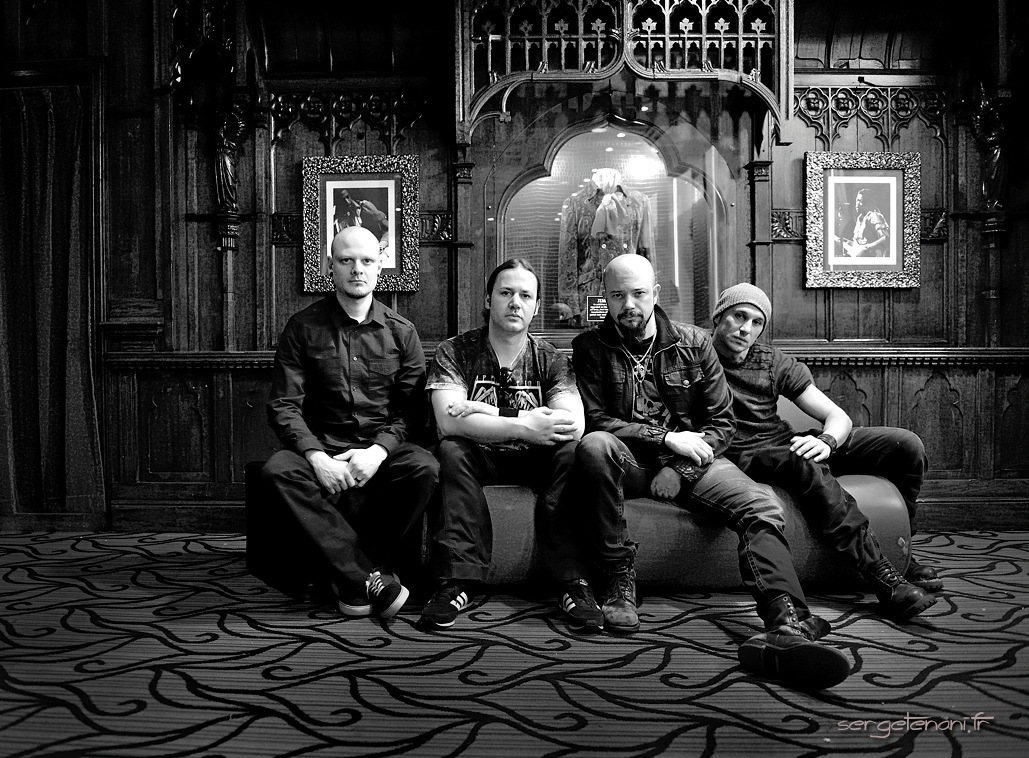 What are your future plans? Do you plan to tour the US someday?
G : Yeah maybe with the new release because we will record a new record next summer, this line up has a lot of stuff and we want to take a picture of this moment.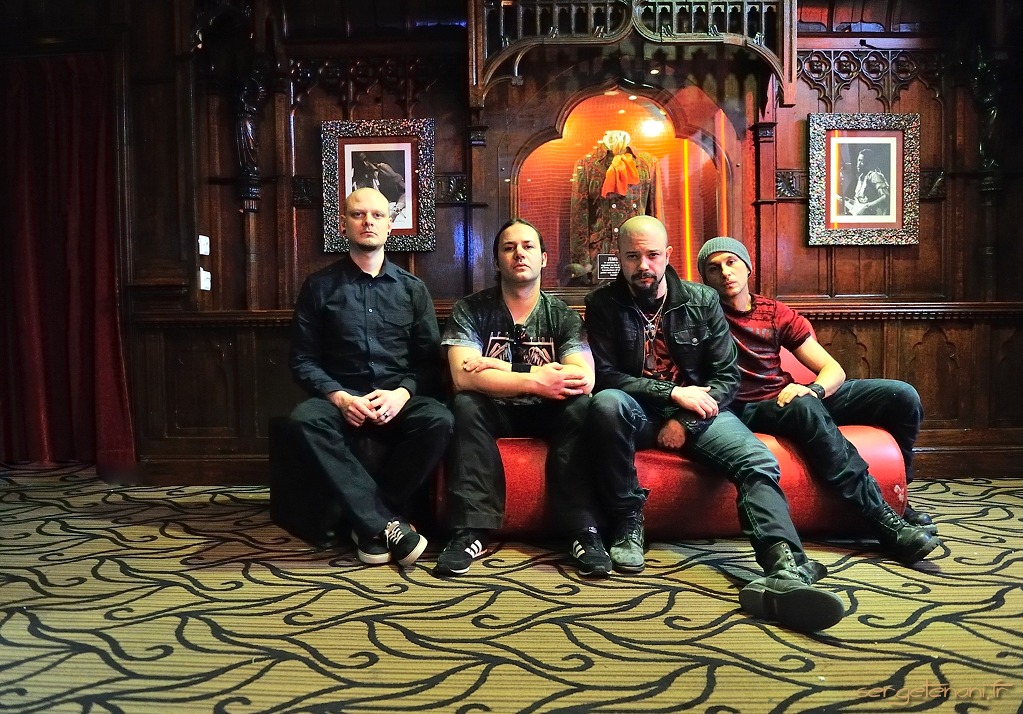 You're from Italy, so you like football right? What team do you support?
G : It's very strange because we don't like very much football. In my opinion, because of the fighting and stuff… I love music because you listen to rock music, we drink the same beer, we can share festivals and we all enjoy. When you have some competition, everything is too much.
J : It's fake.
G : Yeah, I prefer this to football. English football has more passion.
S : I don't know how it's in France but I hate it in Italy. Young guys follow stupid people doing stupid things so there's no evolution. Fuck, I want to grow up!
G : When you see the World Cup, sometimes the countries with no money play with more passion than the others.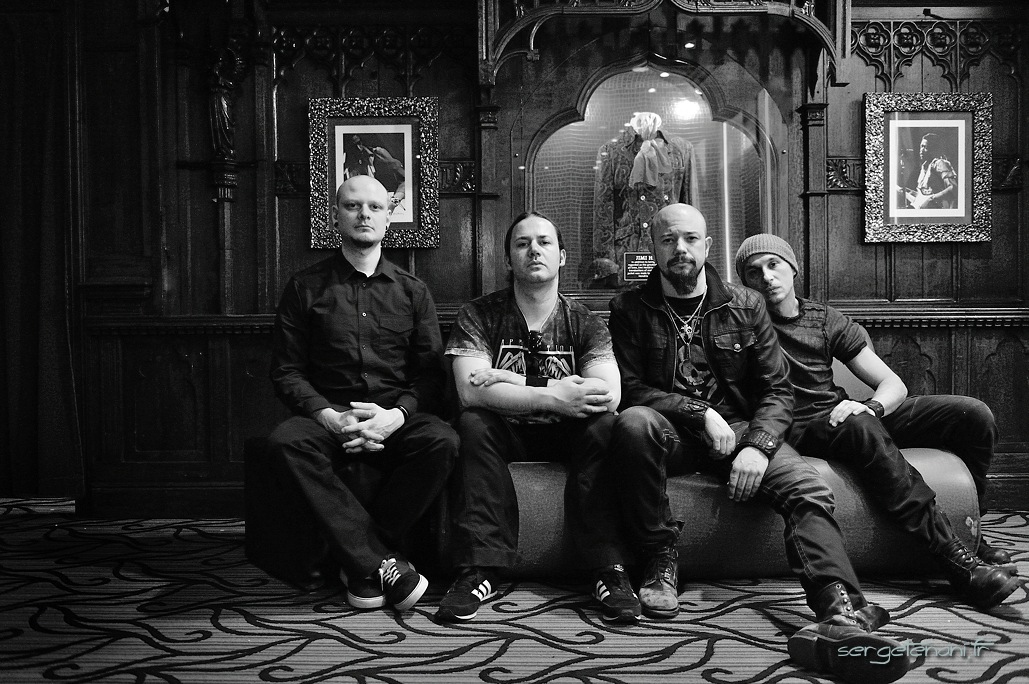 Finally, we are "RockYourLife!" So: what rock your life guys?
G : What? Hmm, I can tell you that live shows rock my life but in the same time, I'm a father and my two daughters rock my life and rock all my nights, because they wake up all night long. (laugh)
S : I can't answer.
(laugh)
Gi : I would say live shows and what's going on with the band; it's pretty cool, enjoying it.
J : It appears to be difficult to say "Sex Drugs and Rock N'Roll", that's the way it worked. (laugh)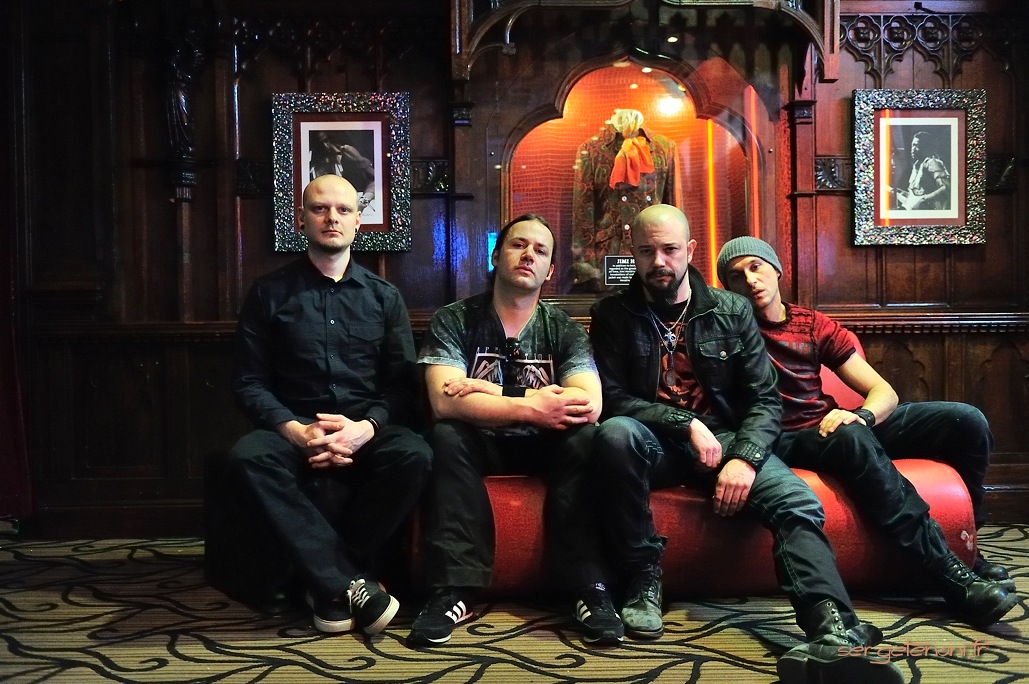 Photo credit : Serge Tenani
Website : klogr.net