Right before the release of her second album "Wilderness", we had the chance to have a little chat with Jade Jackson. This young artist is as talented as gentle. Her music will make you travel across american's desert and you will beg for more!
Hi Jade! Is it your first time in Paris?
Jade Jackson: Actually no! I came in Paris about ten years ago when I was in college. I had the chance to visit the Eiffel Tower, it was amazing.
What do you love in Paris?
Jade: It's a beautiful city. I met this girl in college who is from Paris and I really loved her. She was telling me stories about growing up here and I thought it was awesome. I love the old architecture.
When did you start to play and write music?
Jade: It was about fourteen years ago now. I did record a couple of self produced album back then but it was so terrible, I never released them! It was a good learning experience because I was playing those songs when I was making shows in cafés or little venues. It was a little painful when I had to listen to them because, I had a sound in my head and I wasn't able to record it that way. It is only my second record but I write songs for a long time now. So it's really nice to have a producer who has the same tastes as mine today and he helps me to reach these goals and to achieve my vision.
Did you have an artist or an album in mind when you recorded your last album?
Jade: Yes, mainly Tom Petty. My producer and I wanted to recreate the atmosphere that you can find on some Petty's famous records. But also old country, old folk punk records too. It was also what we had in mind for the first record by the way. The main difference with this new album is that after playing with a drummer during my first album's tour, I wanted something with more rhythm for this new record.
It's sometimes hard when you start to play with other musicians, especially a drummer, when you have learned music by yourself.
Jade: Yes it is! I remember the first rehearsals with my drummer, we were jamming and it was so hard for me to keep the same tempo as his. But now the beat is way more integrated in my music so it's cool.
Do you play with the same band members since your first album?
Jade: I was yes but since the recording of the second album, my lead guitar player and my bassist left the band. It was heartbreaking because they also are my best friends. I don't blame them, it's a tough industry. But when a door is closed, it's opening an another one. And it was hard to see at that time but now I found really good guitar player and a bass player.
Writing a sophomore album could be hard because, with the success of a first record, you discover what it is to be famous. How did you manage to not have your "normal life" anymore?
Jade: I stay focus on my music. For me it's just I write songs, record them and the rest is just luck and timing. It's not because you're famous that you can't be depressed or have anxiety. So yes I try to stay focus on my music and to keep living as simple as I can do. It's not easy, especially with the social medias because everybody is only sharing the best moment of their lives, even myself I do that. So it's hard to stay focus on myself sometimes and not compare my life with others.
Are you scared about the fact that one day you'd become that famous that your life couldn't be your life anymore?
Jade: I'm not scared no. I have a very good team around me. The more famous I get, to me it's just more people I have the chance to share my songs with. It's a positive thing. I'm not trying to keep people around me no matter what but my band is really my band. It's not some musicians that I hire for a tour. We are equals, we are very close. I feel safe with them. And it's the same with the management around me. I don't feel I have to do things that I don't want to do. It's just us doing things to make this thing working.
Let's talk about the new record now. When and where did you wrote it?
Jade: Like I never stop writing songs, I start to work on the second one even when the first one wasn't released. Every week or so I was bringing a new song to my band and if they wanted to play it like that meant that the song were good. (laughs) So yes, this album was written mainly on the road, sometimes just jamming with the band.
Even if the project is under your name, it seems that you are really open about working with other musicians and really open about other's ideas.
Jade: Yeah. I always see the best in people. And I don't think that I am a better songwriter than anyone. So, sometimes, my drummer has a better vision of the song, or my producer thinks it should be that way rather than another. Why not? As long as the song is good, I don't really care about who has the final word.
We feel like you are already working on your third record.
Jade: Guilty! I do yes.
How do you manage releasing a record while you are working on another one? It's two different kind of mood.
Jade: I don't know, I keep writing songs for many years now. When I was doing shows when I was in highschool, I had to play 3 or 4 hours just with my songs so. I don't know, it's just me writing songs and sometimes I keep the best 12 and recording it for an album.
Finally, our website is called "RockUrLife" so, what rocks your life?
Jade: Music, being here, travel the world for my music.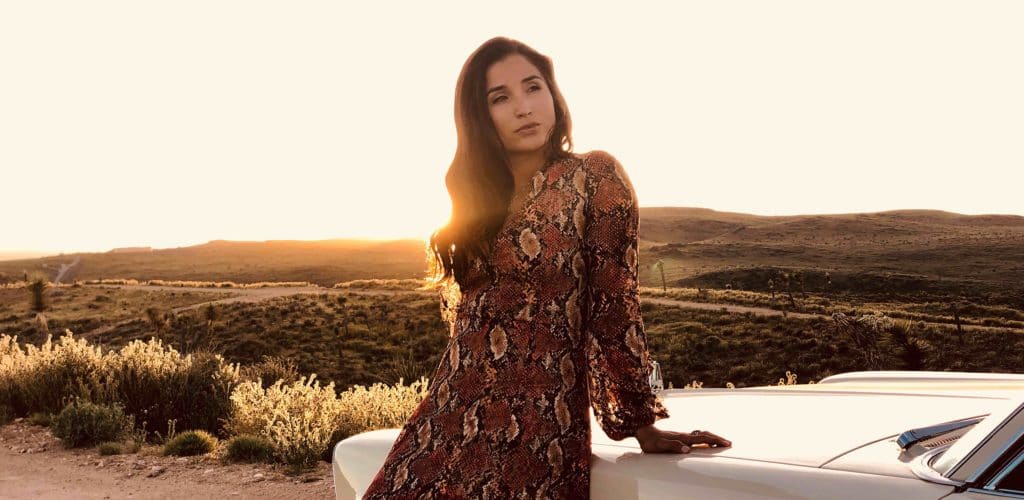 Website: jadejackson.com