HOLLYWOOD UNDEAD (17/12/20)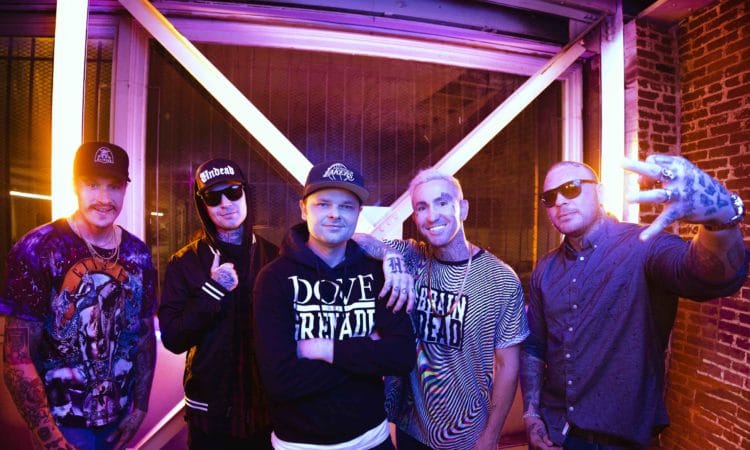 Hollywood Undead celebrate the realise of "New Empire, Vol. 1" and "New Empire, Vol. 2" with an "House Party". Singer Johnny 3 Tears answers all of our questions about the band and their news.
How is it going for you? Are you in lockdown?
Johnny 3 Tears (vocals): I live in the country where there are no people. You don't have to worry as much as in the city. I live in the woods. I grew up in L.A., in a big city. It's nice to have some air and I can shoot my guns whenever I want. No one says anything, it's beautiful. I'm a cowboy baby. (laughs)
You just released "New Empire, Vol. 1" and "New Empire, Vol. 2". Why did you want to split the record in two parts? Did something happen during the recording process?
Johnny: Very good question. You know, labels usually don't want you to put more than ten or twelve songs in an album. We had twenty songs that we wanted to use and put out there. Originally that's why we said that we wanted to do two different records. "Volume 1" is a much more aggressive and heavier progression and the songs fit together. "Volume 2" has some heavy songs too, but they are more personal. "Volume 1" is more a reaction to the world and looking outwards. "Volume 2" is more about looking inwards and talking about ourselves: personal situation, love and so on. We divided the songs along these guidelines so that each CD has its own feeling. "Volume 2" was supposed to come out a month after "Volume 1". But COVID and all the shit happened, and everything was shut down.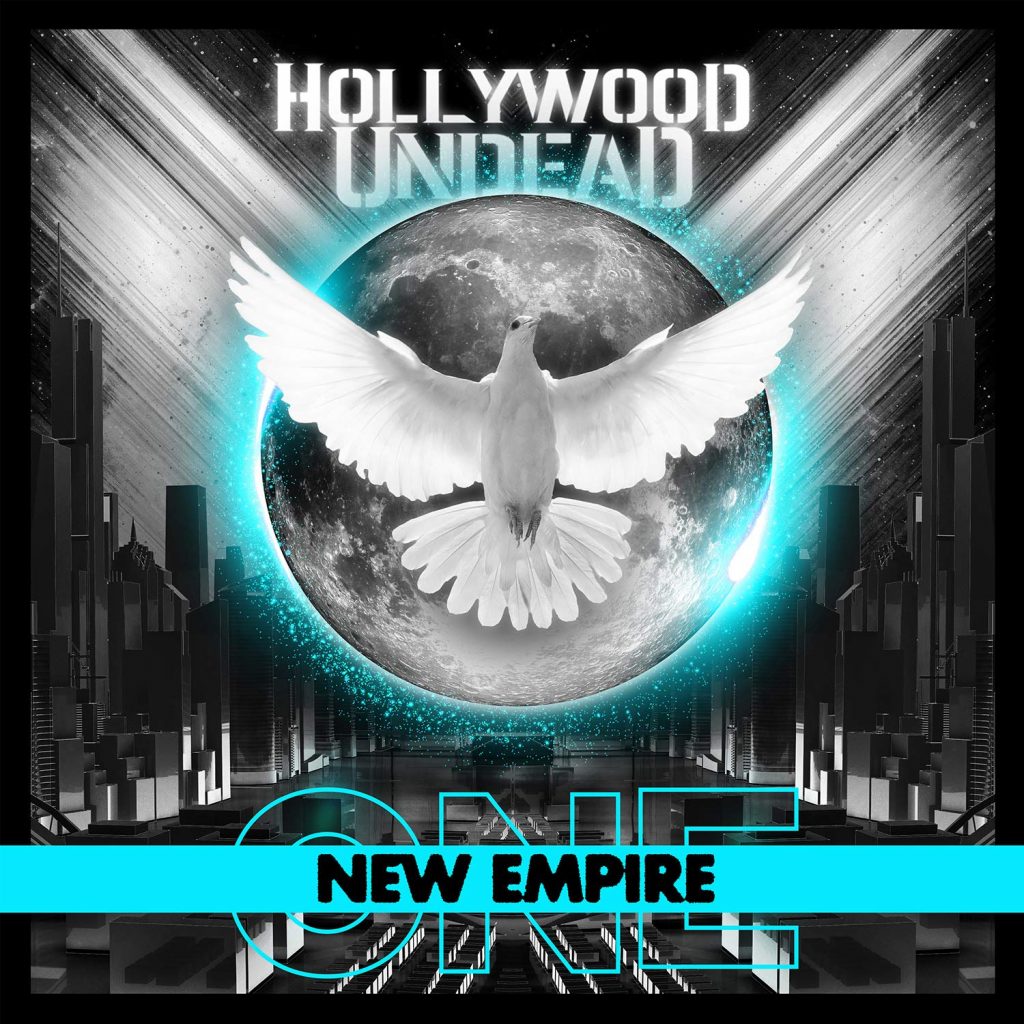 Everything shut down and we did not get to see you live at the Zenith with Papa Roach and Ice Nine Kills.
Johnny: We played 8 or 10 times in Paris, but I've been waiting to play that venue since the very first time. Our first time was in a bar, it wasn't even a real venue. I saw that Sum 41 was playing the Zenith and I told our tour manager that one day I would want to play there too. He laughed and said that it wasn't possible. He said that you have to be big to play there. So finally, 14 years later we were going to play there, so I was like: "Yes my dreams are coming true" and then they fucking canceled it. But I know that we're going to come back with Papa Roach and Ice Nine Kills and play all the dates that we had to cancel in Europe. When the governments say it's OK, we're going to be back!
Hollywood Undead touring with Papa Roach and Ice Nine Kills made so much sense! That was exciting!
Johnny: That was my favorite tour in all the years I've been touring. It's very sad. A lot of people are going through crazy shit right now so I will not complain. One day we'll be back out there.
"Volume 2″ felt that, creatively speaking, you were a bit bolder in your explorations.
Johnny: It's all kind of an accident. When we go in the studio we don't plan or think that we should make songs like this or like that. We go in the studio with no preconceived idea. Everything that comes out is based on what everyone is going through and what's going on with the world. We just hope for the best. We wrote some shitty songs but always hope for the best.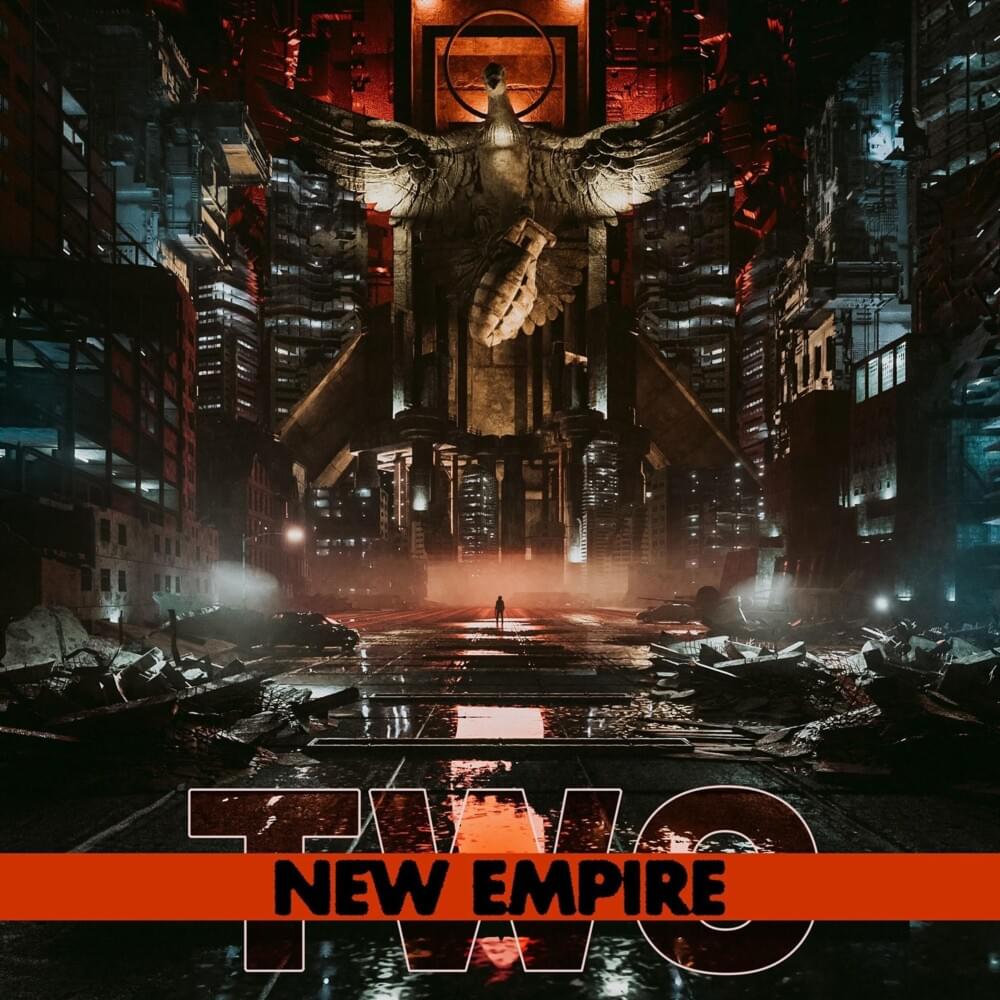 With "Medicate", you have a very pop punk vibe with dark lyrics. The juxtaposition works well. Could you tell us a bit about the lyrics?
Johnny: To be honest with you we had drugs problems within the band. We are trying to tap in the "why". Why do we do these things. We know it hurts the body, it hurts the soul and it hurts all the people around, but we still do it. I've always been curious as the why. We wanted to tackle the subject, but we wanted the songs to feel different than the subject. It's like with the song "Bullet". We talk about suicide, but the music is upbeat. When you write about so serious stuff it's almost helpful to have a lighter backdrop. You can say whatever you want to say but not make it's depressing to hear. I want people to think about that subject almost in a positive way. I want people to hear the song and think they beat this thing.
Could you tell us a bit about the monsters you mention?
Johnny: That's kind of a song that I've been trying to write for a long time, but I could not do it. The song is really about our childhood, me and Jay grew up together since we were little kids. It was a rough world, a rough upbringing. We always wanted to write about it but at the same time I didn't want people to know too much about my life. We said that we needed to do it cause so many people out there have the same problems. I hope they can listen to it and learn that there are people who went through the same things and can relate. It's a touchy song.
"Ghost Out" has a very old school vibe and brings some unexpected fluidity.
Johnny: That song is about selling drugs. We wanted to make a very old school hip-hop song. Like the Beastie Boys or Run DMC. I was kind of surprised when I found out that the fans loved it. I love that song, but I thought that it would be too old school for our fans who are pretty young.
It's old school but in a modern way.
Johnny: Yeah, we made the chorus very melodic. We did not want to have a hip hop chorus. But I did not think that people would love it that much. I think it's the most popular song in the album now. The young kids, they like the old school hip hop now!
We would have guessed that "Comin' Thru The Stereo" would have been the most obvious anthem for this record. When one listens to the song one can feel the energy of an arena. It gives you the craving for some live music!
Johnny: "Comin' Thru The Stereo" will be a great live song. We'll probably add that to the live set cause it's really fun. It's definitely an old school Hollywood Undead vibe. It's kind of "Swan Song", and "American Tragedy". It's a fun song, it was fun to write but each time I think that some songs are going to be great and they never are. I don't know!
Did you have fun working with Papa Roach and Ice Nine Kills? It was a nice surprise for us to hear the remix of "Heart Of A Champion". What the two band add to the song make it better.
Johnny: That was just awesome. We grew up on Papa Roach songs. When I was 16 or 17 in high school Papa Roach was my jam. I was really worked up when we started touring with them. In my opinion Papa Roach is probably one of the best live rock band. I was just so excited to have Jacoby work on that song. Ice Nine Kills is my favorite new rock band. Spencer's got a great voice and they write great songs. We were very happy to have them on one of our songs.
Both are definitely great on stage but in a very different way. Papa Roach is all about sharing their energy and giving everything they have to their audience. They hold nothing back. Ice Nine Kills play with a very rich décor. They plant the scene to embark the audience in their universe.
Johnny: Jacoby is the best frontman there is, in my opinion. Every night I was watching him, and I was learning something. He's just so good at what he does, it blows me away. During our tour in Europe we were supposed to play after them because we are bigger in that market, and that's just how it works. But I was like, I don't wanna play after them. No way, we'll play before! (laughs)
Ice Nine Kills play with the codes of the horror genre, it's almost like a circus.
Johnny: It's cool cause it's unique and I love seeing new stuff. They are bringing a new vibe with their move theme and it's always good to see bands doing something different. Of course, the songs are great, but I enjoy it on stage cause it's almost like theater.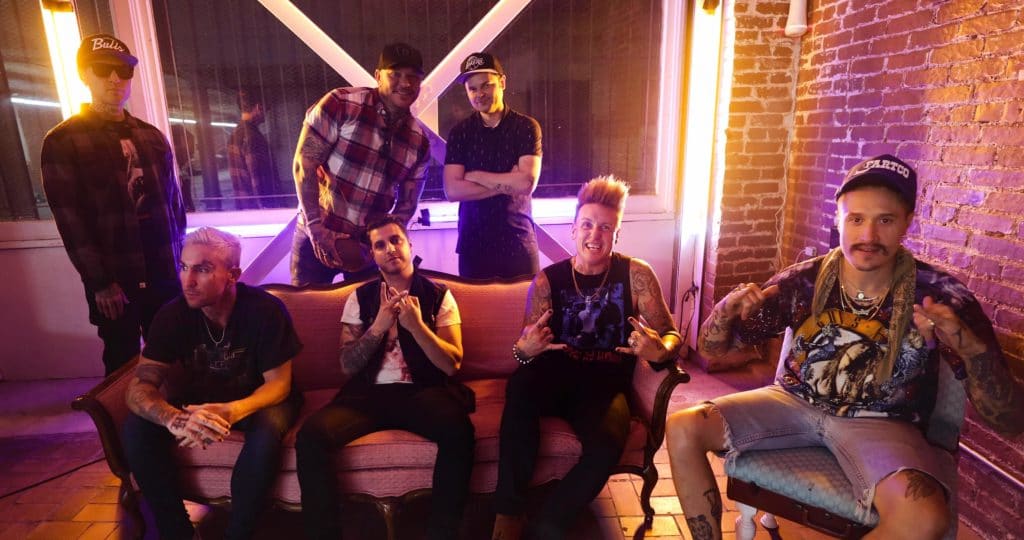 Maybe you could tell us something about the "Hollywood Undead House Party" that you're giving this Saturday?
Johnny: We tried to do something that looks like us. When we started out, we used to play at house parties, in the backyards or near the pool. People would give us free beer and we would play. That's how we learn to play together. We tried to recreate that vibe. It's set in a living room and the idea was to go back to where we started. It's cool to play arenas and big venues with a good sound system. It's really great but at the beginning we were just a band who played in some living room.
It's also a way to connect with your fans. It's hard to promote music when you can't tour.
Johnny: Yeah, first when they asked us if we wanted to do a live show I did not want to. I did not see the point. But then our booking agent told us that we certainly would not play before 2022. I did not realize that before. I wanted to play with the guys, so I said: OK, let's do this. Music is important to people and their mental health. It's important to mine too. I know that some people count on music to go though life and that's why we decided to do it. I could not wait another year to connect with the fans. Hopefully everybody has a good time watching it!
Have you watched the streaming event that other bands did?
Johnny: Yeah, ours is way better, way better! (laughs)
For us Europeans it starts at 4AM, it's very early!
Johnny: So, start drinking early or just don't stop drinking! (laughs)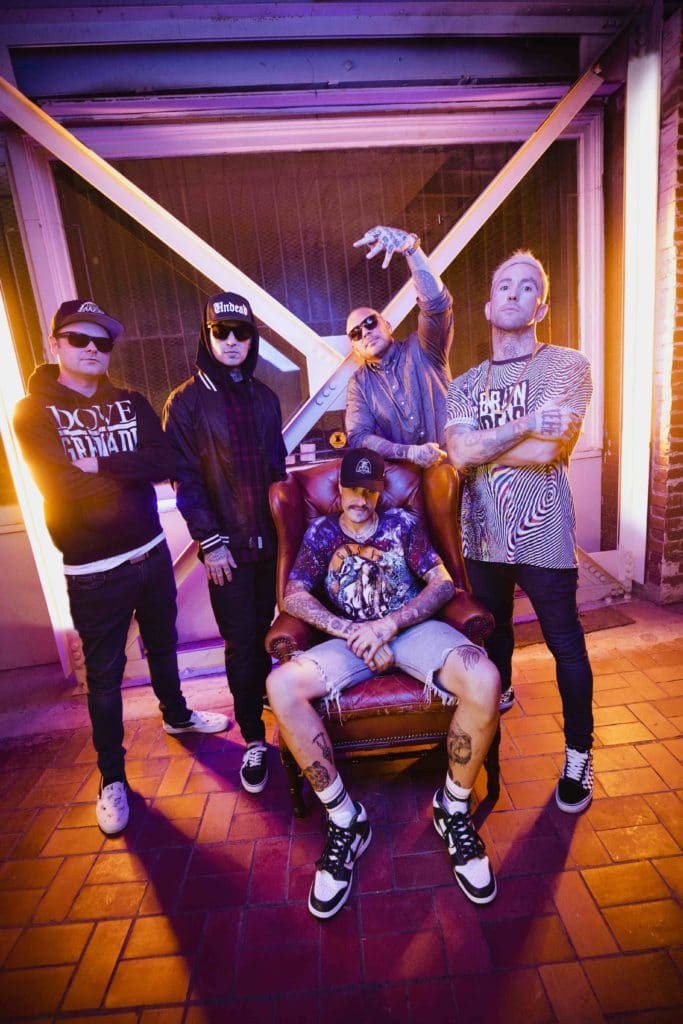 Have you spent some time with the guys to prepare the show?
Johnny: I see them quite often. Me and Jay we grow marijuana in Oklahoma. It's a state in the middle of the States, we go there quite often. We hang out and grow weed together but we got old. Now we all have wife and kids, it's very sad. I wish I was young again and could party all the time. I've got two kids and a wife, and she doesn't let me leave the house anymore. It sucks. And the fact that we're not touring just changes everything. Life in a band is all about touring and it's been hard on us. I know it must have been hard for the fans as well.
Our website is called "RockUrLife", so what rocks your life, Johnny?
Johnny: Cocaine shots, it's the best. (laughs) I love guitar and I love making songs. These are my two number ones. I have a little baby and taking care of her rocks my life. She is just the sweetest little girl. I love Chinese food and reading books. Everybody out there just stop watching TV, stop playing video games you already are dumb enough. Pick up a book!
Do you have any book recommendation?
Johnny: Right now, I'm reading "Searching For The Meaning Of Life" by Viktor Frankl. I really like Marcel Proust, "Remembrance Of Things Past". I love "The Lord Of The Ring" books, Herman Hesse, Dostoevsky, the Russian writer who wrote "The Idiot". Every book rocks my life! I even got a Cedric Diggory tattoo!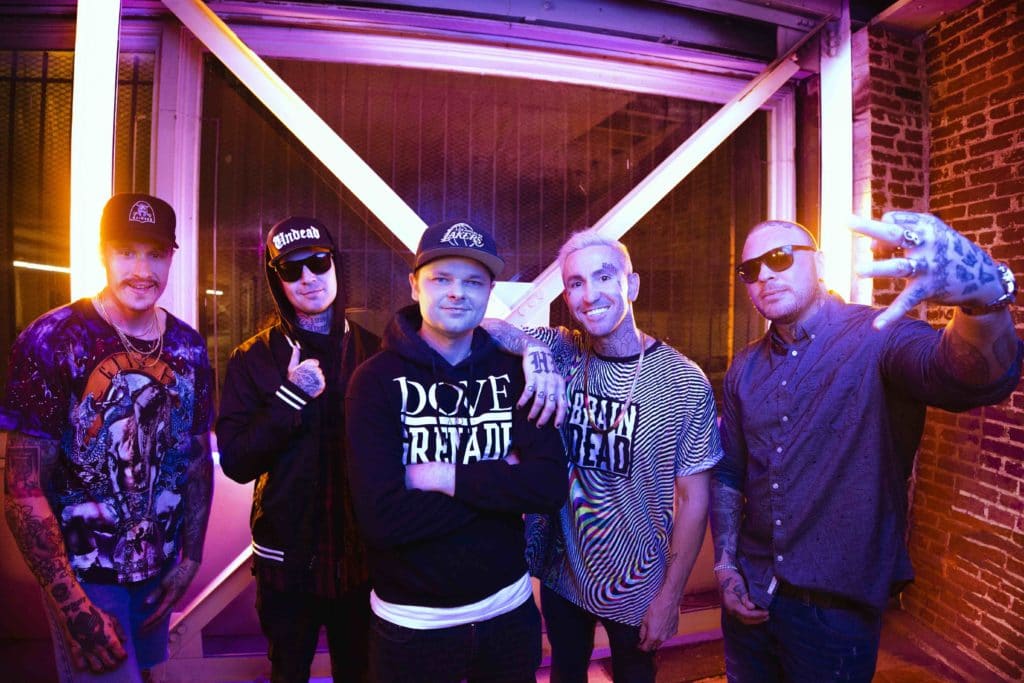 Website: hollywoodundead.com