GRETA VAN FLEET (15/03/21)
Probably the best surprise of the year! After a first album that confirmed their huge public popularity, Greta Van Fleet is back with "The Battle At Garden's Gate", a second record that is a real triumph. Moving away from their sometimes too obvious influences, Greta Van Fleet proclaims its amibition with a freshness that is a pleasure to hear. This candour and spontaneity can be found in Danny Wagner, the band's drummer, with whom we had the pleasure of chatting about this whole new world now offered to Greta Van Fleet.
Hi Danny, congrats on the new album. How do you feel now that it's out?

Danny Wagner (drums): Hi, thanks! I'm very excited about the new album, and I think I can speak for the whole band. We've spent more time creating these new songs than any other in our career. Despite everything that's happened in the last few years, from the pandemic to our very long tours, I think we've managed to capture a really special moment for this new album.
You started working on this album almost two years ago.
Danny: We did. We started thinking about it while we were still on tour. We booked two months in the studio from July 2019. Then we went back on the road September, October and November of that year. We went back into the studio as soon as we had a slot available and that's when the pandemic started. By March we had about 10 songs ready but we wanted 12. But we took the decision to take some time off when the health situation got really bad. We took advantage of this time to write two more songs before going back to record them when everything was safer.

You were lucky that your schedule went smoothly.

Danny: It did. Greg Kurstin who produces the album had just opened his own studio in Los Angeles. So in September 2020, we were able to go in, be the first band to record there without coming into contact with too many people because we didn't want to take any undue risks. It put a bit of pressure on us to be the first to record there, especially as we didn't know if the two new songs, "The Barbarians" and "Caravel", would be consistent with the other ten.

In the end, you could almost say that the pandemic was beneficial to the creation of the album.

Danny: It did. It allowed us to take the time to fully define the artistic direction we wanted to take the project. We felt that each song on the record deserved a special focus and we're very happy that we had the time to think about the project as a whole.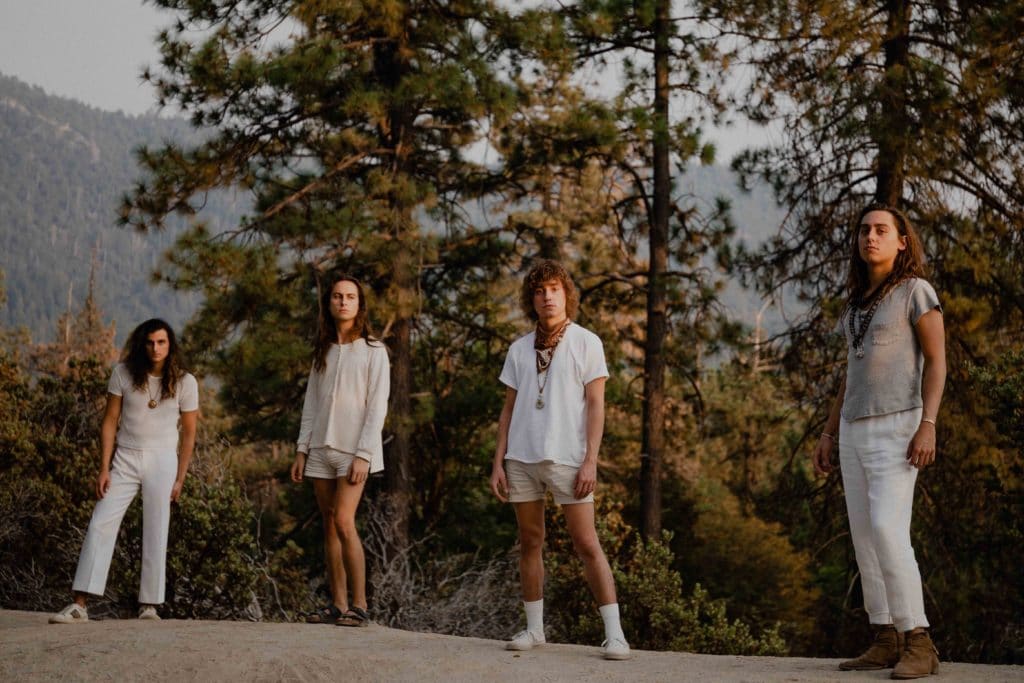 Could you have been tempted to throw away what you had already recorded halfway through?

Danny: Of course, that's always the risk of taking a break during a creative process. We're clearly a band that usually likes to work fast and project quickly into what's next. We feel compelled to work this way because we're victims of our own creativity: if it were up to us, we'd be changing the songs all the time, adding or removing new elements. But for some reason that didn't happen on this album. We enjoyed taking the time to write and record these new songs, and it was great to see each of us grow and discover new facets of our creativity.

"The Battle At Garden's Gate" is much more progressive, emotional and cinematic than your first release. Have you changed the way you compose?

Danny: Yes I think we changed some of the details. It came from Greg, our producer, who asked us if we had ever recorded live, all together, without a click. It was a new thing for us, we didn't think we were ready for that stage but Greg gave us confidence and the whole album was recorded live, all in the same room. We worked like hell to get it right but the result was so fresh. Of course, some of the guitar tracks drool over the drum sound, and the drums sometimes drool over the bass. For the quieter, more intimate passages, we recorded the vocals separately, but otherwise we did everything together, at the same time. This is clearly the aspect of this new album that makes us the proudest and happiest: we often look back on all those moments of playing together in the same room, hunting for the perfect take!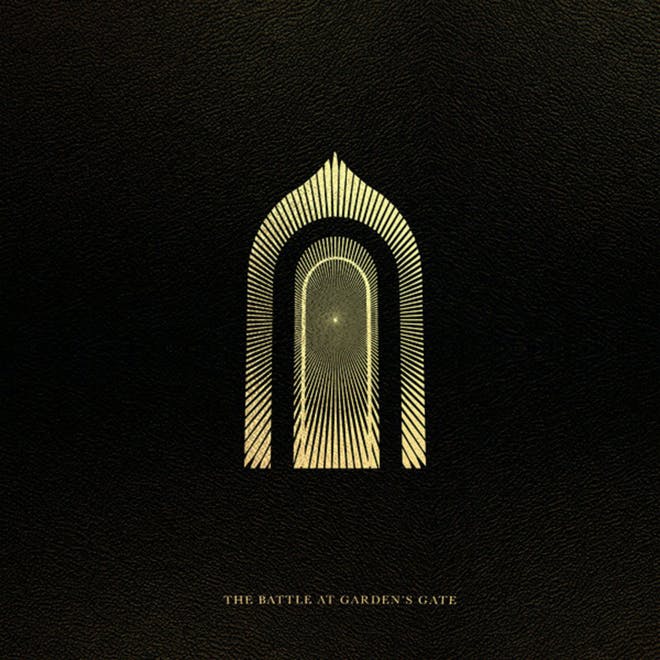 As a musician it must be very exciting to find the chemistry you have when you're on stage, but in the studio.

Danny: It sure is! I think that's the only way we'll work from now on!

There are several songs with orchestral arrangements. How did you integrate these parts?

Danny: After we recorded all the songs together, we realised how cinematic some of the songs were. We had already thought about adding those kinds of arrangements and so we talked to Greg about it. We were lucky that he knew a string quartet who came in and, in just a few hours, recorded some magnificent symphonic sequences.
There is a great wealth of sounds on the album. Did you experiment with other instruments?
Danny: Yeah, Sam (Kiszka, the band's bassist and keyboardist) added a lot of different sounds. He had a lot of fun with a mellotron that he had set up right next to him so he could run his bass with a pedal and play keyboard parts with his hands. He also had an organ on hand, and sometimes played both instruments at the same time. Sam has a gift for keyboards I think, it comes so naturally to him. And as soon as he plays it, he finds the right sound, the right melody, and the songs take another dimension.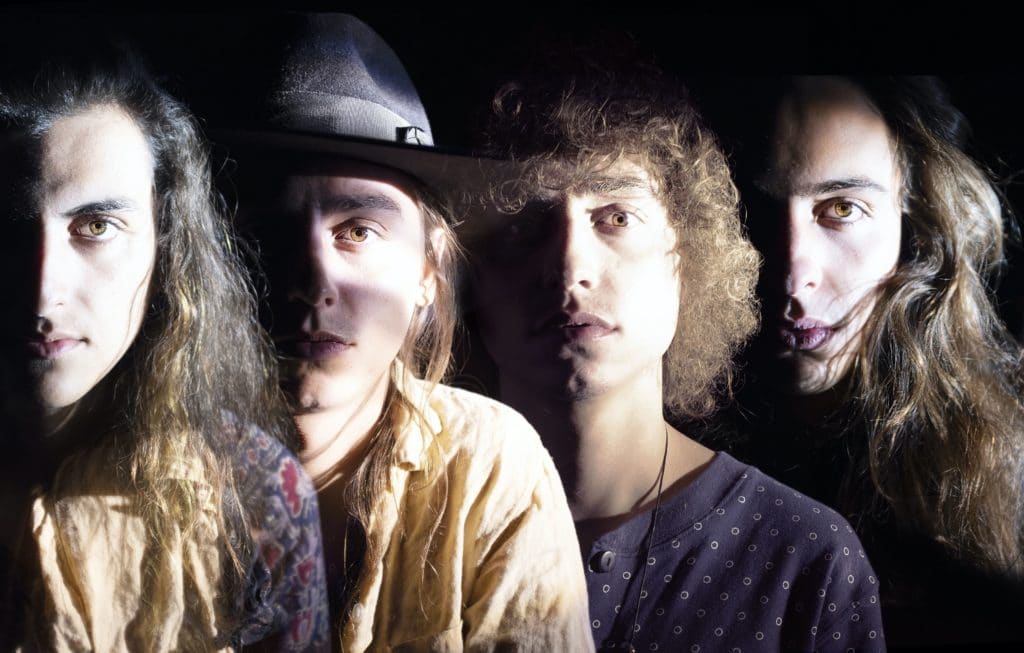 You recorded a live video to present "Heat Above". Was it important for you to continue playing live?
Danny: We had to make sure we were still able to play music live! (laughs) Seriously, when we got the opportunity to play on "The Late Show With Stephen Colbert", we had the studio to ourselves all day. So we took the opportunity to record a few songs and it was great to get that live feel again. A bit frustrated that there weren't many people there but it was a really special moment for us.
The title of the album, "The Battle At Garden's Gate", sounds almost like the title of a live album.
Danny: What you say is not inconsistent because we actually imagined it as the title of a film. We wanted to find a title that sounded right for all of us from the start. I must admit I don't remember where it came from, I think it just fell out of the sky! But when you hear the perfect title for your album, you know it immediately.
As your success grew, the negative criticism, accusing you of plagiarizing older bands, became more and more pressing. Was it difficult to deal with and did it weigh on the writing of new songs?
Danny: The funny thing is that when we first started playing music together, those comparisons were nice to hear. The first ones came from our parents. We used to play music in our garage and our parents would tell us that this song reminded them of this band. So at first it was a compliment to us. And then when we started to grow, to get known with our first tours, these comparisons continued. And you can ask any band, no band wants to be compared too strongly to another band. But we are still very young. Despite what you might say, we're still searching for ourselves, our sound isn't definitive and therefore the music we grew up with transpires through what we do, mostly unconsciously. We don't invent an identity, we don't try to imitate anyone. Honestly, these criticisms don't affect us more than that, even if they are clearly redundant. But I deeply believe that this album is a statement of the sound we are moving towards. We have plenty more songs in the same vein and I've seen us progress so much in the last few years that I'm really optimistic about the future.

To finish,our website is called "RockUrLife", what rocks your life Danny?
Danny: I love the name of your site because I've always said that rock n'roll is more than just music, it's a way of life. Rock is freedom, the freedom to express yourself in any way you want. It doesn't matter what kind of music you play, you can be rock n'roll and that's something I've come to understand as I get older. Rock is definitely a big part of my life.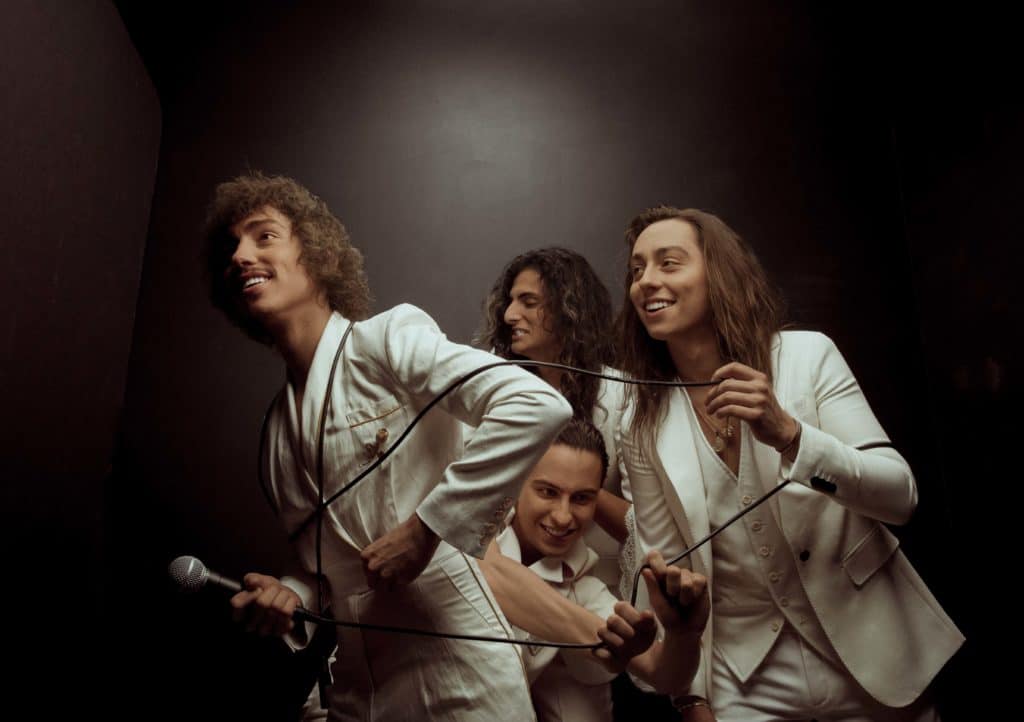 Website: gretavanfleet.com​