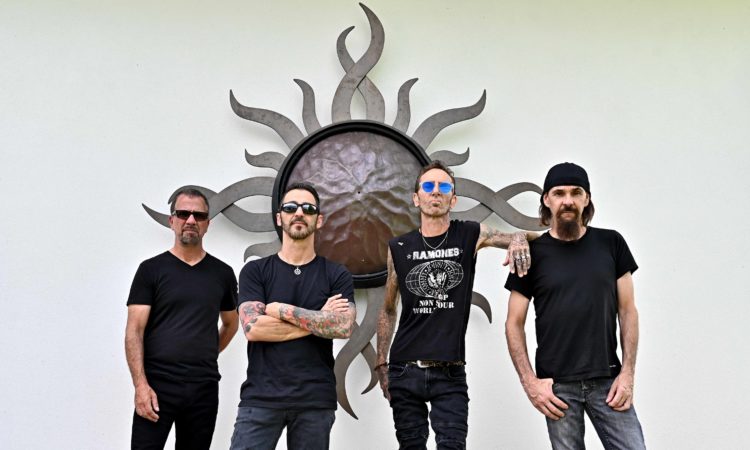 Godsmack is releasing its final record with Lighting Up The Sky. RockUrLife had the chance to discuss this decisive and very special moment with drummer Shannon Larkin.
You recently said that Lighting Up The Sky would be the last. Did you know it before entering the studio?
Shannon Larkin (drums): Yes it's our final record. We knew it going in. We had talked about it, discussed it. We all have our different reasons of why we felt good. It's the best move for our lives and careers. We're all we're all in our mid 50s now, which we're still young enough. We got this record we love. We're gonna go out. We're gonna kick ass and we're young enough to do our thing. But hard rock, punk rock, heavy metal, it's all about energy and aggression and piss and vinegar, you know what I mean? I think that we have enough records out and enough songs out there to represent us for the rest of our lives. So, we have no intention of quitting playing, that's like our reward. That's what makes you know everything worth it. And that brings me to the second reason. So age was an elephant in the room, secondly every time we do a show talk to our fans, they're like: 'Why didn't you play 'I Stand Alone'?' We did 20 songs and we don't have room for all of our hits. Imagine the setlist we can write having been there for over 20 years. We have toured for each album and each time it's a cycle and we've learned to know our fans, and what they love. Now our thinking is no more records but instead we just make like this set list of all the greatest moments in our concerts.  We've survived all the ups and downs of this industry and being in the machine, like Roger Waters said. Now we can actually step out of the machine and continue with the reward of it all: playing live. That's what it's about. Some people like making records but for that's where all the pressure gets you. It's gotta be perfect and it was never fun. It's not the fun part of rock n'roll. The creation of the record is fun, when all the four of us are in the room and that riff comes or that melody comes and all of a suddenly it happens. That's magic. But after it's written it's all about pressure. We're old and we don't need the pressure. So no more records but if The Rock called us two years from now and said: 'Hey, I'm doing The Scorpion King 6, I wanted you guys to give us a song' we would go in the studio and write The Rock a song for The Scorpion King 6. So we're not saying we'll never go and release a new song or go in the studio.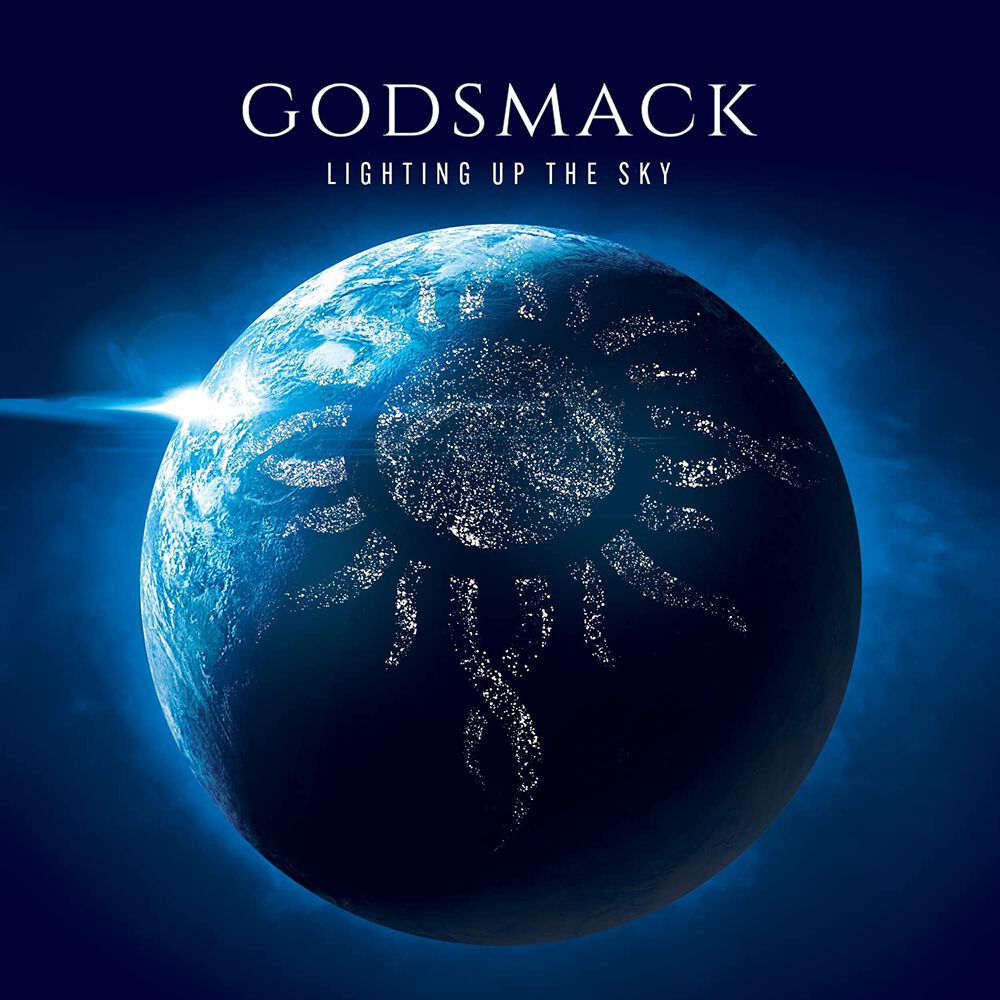 We think it's nice to find out that you reach a level where you can focus on the fun part of it and really enjoy your success. You will definitely need some room for your new songs. There are some excellent titles here, like the opener 'You And I'. It has this very old school vibe, it feels like you are almost channeling some kind of Black Sabbath or even Led Zeppelin vibe with this progressive intro and the voice that comes in and all that follows. Would you agree with that?
Shannon: Yeah, it's absolutely old school. I feel like it's something we hadn't really done before in like extending the lead section for Tony to really build that lead section. There's the drop in the first verse, which just drops out and he comes in singing. That's an old school rock move and it just works so good. That song to me is all about that big riff at the beginning of the song. I think that would be a good first song to fill the arena with the sounds of that hook.

It is the perfect opener to kick off a concert. It was very nice to hear you play drums on 'Soul On Fire'. I think it's one of my favorite ones and like I really like the rhythm you put on it. It's a different sound for Godsmack and it feels like you were able to compose these kind of songs because you didn't feel so much pressure, you were just enjoying themselves. But maybe I'm in the wrong.
Shannon: No you're right. We had 9 out of the 10 songs done and we were already recording in the studio. However, we still needed one more song. So it's always kind of like: 'Let's just record these nine songs and then just come in here and write a song in the studio and hope for the best'. When I showed up at the studio, Tony and Sully were already there. They already had that beginning intro together. And as soon as I heard it, for whatever reason, I thought of the song "Rock'N'Roll" by Led Zeppelin and the way John Bonham starts the song. We all loved it, so we finished the song very quickly and we recorded it that very same night. That came together magically with high energy.
'Best Of Times' has some rhythm and of honest melancholia and groove. It's powerful and again, a bit different from what we are used to.
Shannon: It's funny that you mentioned those two songs because they were the last two songs that we did, for the record. 'Best Of Times' was the nineth song to be composed. What we're trying to do is write an album that takes you on this 45 minute journey with valleys and peaks and it's like going through this journey with us. And so, Sully came to us and asks for some mid-tempo, hypnotic kind of trippy vibe. Tony and I, who write hundreds of songs together over the years, went through our trippy, hypnotic songs we felt we had and we landed on that song. Sully went home with that song that night and got a vocal idea he really liked. That's the main thing. If he listens to a song that we give him and he gets a vocal idea, then that song might make the record. And he's so prolific. He writes so many songs. It's hard for us to get a song on the record because he'll have all the songs and they're great. So when he said: 'guys, I got something and you're going to love it', we were just happy to get a song on the record. That's why it sounds a bit different, it's because it our song not his.
It's a nice story, especially since the lyrics are so moving.
Shannon: This is touching, right? Most bands don't have these kinds of long careers. And if they do, then it's Joe Perry, Steven Tyler. They don't really like each other anymore. We're lucky. We all love each other like brothers and it's just what it is. So, for this song, he kicked everybody out and sat at the control chair. He handed us the lyrics to the song and started singing as we were reading the lyrics. I'm a drummer, I'm emotional, so I started crying. I got tears in my eyes because the lyrics are like a direct love letter from him. He's thanking us for putting up with all his craziness and being an asshole and being the best guy ever to be. It's valleys and peaks. That song ended up being just special to the four of us, because it was our fearless leader kind of thanking us and saying that was the best of times and we still got a lot more to come.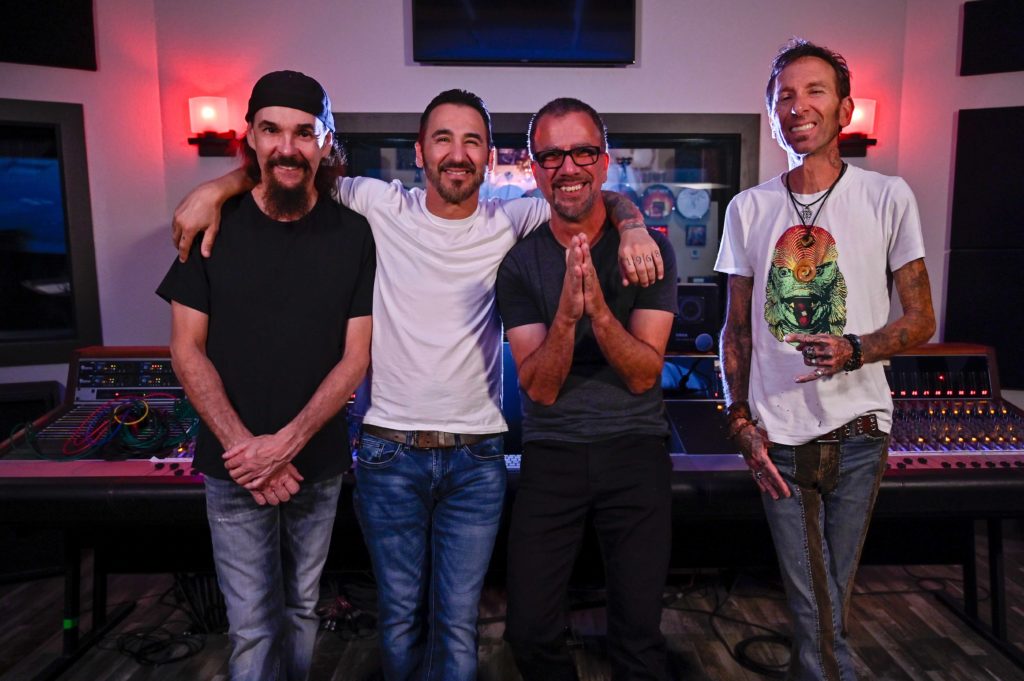 It will be a special song for your fans as well. You also have instant classic songs in the record like 'Surrender' or 'What About Me'. The songs are timeless, like you could have made them in the early millennium or 10 years later from now. The way you write the song, the way you produce it as well as the lyrical content of it. It's straight to the point and efficient.
Shannon: That's a great compliment and I thank you. I feel the same way. I hope that everyone feels this. We've had our own recording studio for a long time, 15 years probably. It's gone from L.A. to Boston to Nashville, back to Boston, and then finally for this one, our last one, Sully said: 'I'm gonna move down to Florida and we'll build our studio there and do this record for home for you guys, right?' At the end of the day, knowing it was our last record and we have like $1,000,000 worth of studio equipment that we bought over the last 20 years, we realized that we didn't need it anymore. After the record was done and everybody had left but the band, we decided the four of us to take it down. We started just disassembling all the gear. We literally disassembled our recording studio and all of our equipment and stacked it up. The four of us just stood there looking at it and realized then that this was it. This was our last record and, it was a big deal to us who've been doing this for decades together. It was a moment that was very private, very special.

We guess you will have like more time as well to design big and entertaining shows. What are we to expect from you?
Shannon: I don't know. We have lots of crazy ideas. We are getting new drums but I can't really talk about any of this, but it will be exciting. We always do intricate staging and a big show here where we can afford to do it. Unfortunately when we come to Europe, we got a rag and a drum kit. We have made progress over the years to become big enough in Europe to be able to put on our extravagant concerts that we do here with Pyro video, lasers, drum solos, moving platforms, moving video screens, all that stuff.
Last question: as were are RockUrLife, what rocks your life; Shannon?
Shannon: What rocks my life? It's always music first with me. It always has been in my life. I have a side band that I've had for 10 years called the Apocalypse Blues Revival. I make my songs, it's trippy, psychedelic blues rock. It's nobody in from Godsmack's in it. So that rocks my life, but unbeknownst to most folks I have koi ponds and turtle ponds. So at my place here in Florida, I've got these two koi ponds connected with a river that runs through my whole yard. 35,000 gallons, 26 koi fishes that are all 2 1/2 feet there. I've had these things for six years now. I know every one of their names. And then my turtle pond is a 5,000 gallon turtle pond with waterfalls. I have many different breeds of turtles from all over the world.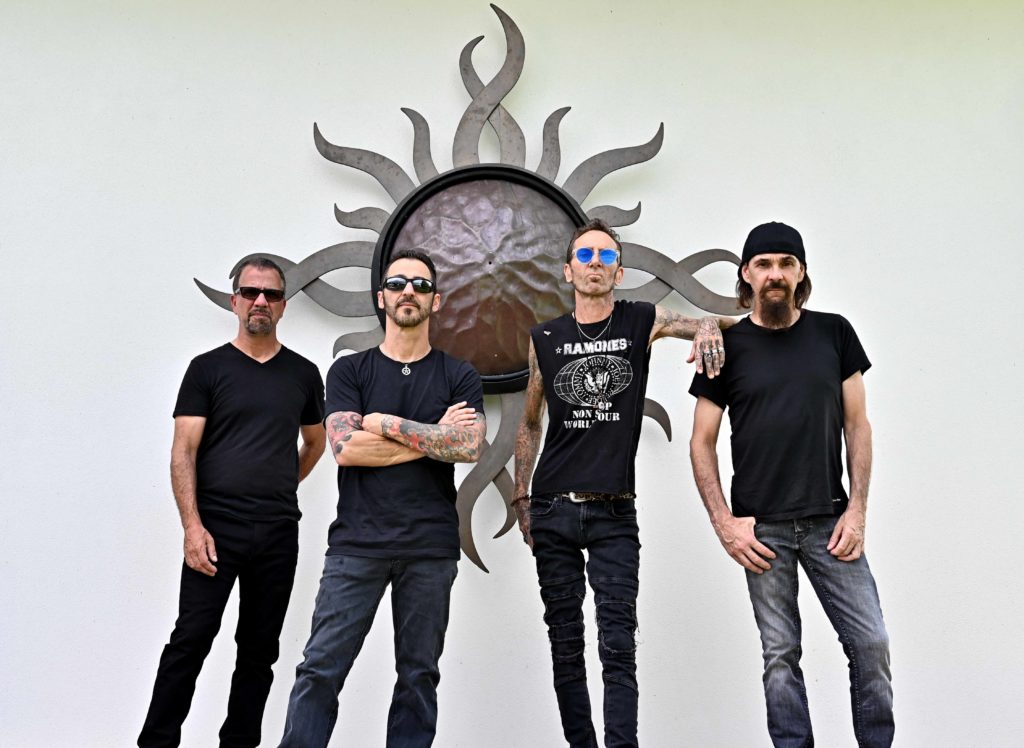 Website: godsmack.com