At Rock En Seine we met Jimmy Smith and Edwin Congreave from Foals, few hours before their show.
What can we expect from you today at Rock En Seine?
Jimmy Smith (guitar): It's going to be a very sweaty show!
Edwin Congreave (keyboards): We've been on tour a lot, and this kind of show is good.
Jimmy: The show is sharp, the band members are not. When the show gets better, the band members are getting worse.
Because of the heat?
Jimmy: Yes, we are just quite tired. We've been touring a lot.
What's next after Rock En Seine?
Jimmy : We have 3 more shows. We're going to the Ukraine tomorrow and then Russia. After that we take September off.
The new record is coming in october. How was the feedback for the first one?
Jimmy: The reception from the public was really good, better than we hoped.
Why do you think it was better than expected?
Jimmy: Because we are cynical. We did not want to put our hopes too high.
Edwin: Once you've done 4 albums, you assume that people are looking for a reason to take you down because it happens for a lot of bands.
Jimmy: They did it on the last album. Our manager was like: "it's your 4th record, be prepared for the worst reviews of your career". It was either very good reviews or really horrible reviews. It is just people trying to take us down.
What can we expect from this new record?
Jimmy: It's a lot heavier than the first one. The last song is ten minutes long, it's a bit of a live improvisation which is a first for us. There will be ten songs.
Do you consider it a twin brother to "Everything Not Saved But Lost – Part 1"?
Jimmy: Yes, they were made at the same time. They only got divided in two records after.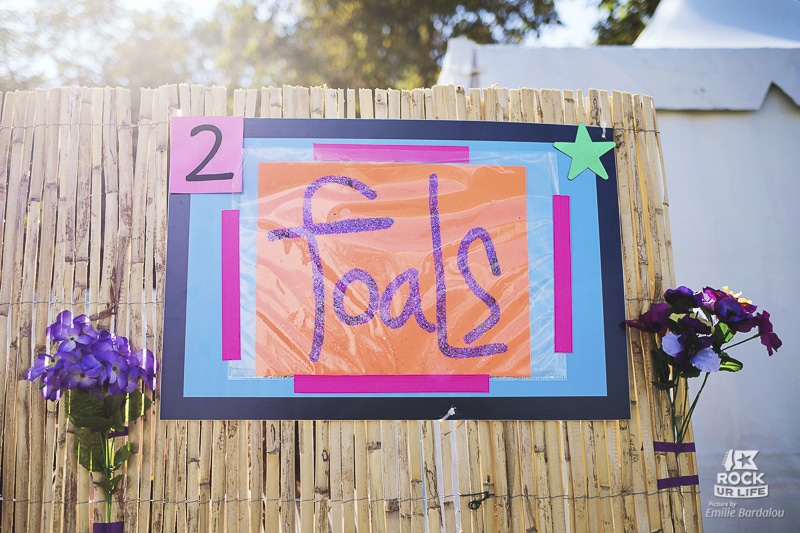 Who was behind the decision to release the two records so close from each other?
Jimmy: The release decision probably came from the label and the management. Our manager came up with the original idea of making two records which is great. We did a listening party and usually at listening parties you select like 5 songs on the ten you made. We played all 20 songs and they were great. We decided to release all of them so our manager proposed to do two albums.
Hopefully it is going to be a good one!
Edwin: Hopefully!
Jimmy: At least there is a good one already so if this one is shit, you can listen to the first one.
Are they linked together as you recorded them at the same time?
Jimmy: The two albums work independently and together. We tried to link all the songs as we were trying to do one album. It's quite a dense listening.
How can you articulate that on stage?
Jimmy: We are freaking out a little bit because our headline shows are an hour and a half.
Edwin: Sometimes an hour and 45 minutes. An hour and 30 minutes minimum.
Jimmy: And that's without the new record. There are songs that we have to play of every record.
Edwin: From the new record lots of songs will be good live. It's quite a live record. We want to play 5 songs minimum and then there is this 10 minutes-song that we are very excited to be playing.
Jimmy: I think the new songs will replace a lot of the songs from the last record. It's what I predict. But it is going to be tricky. It is a nice problem to have.
Today you are playing a festival in front of people who might not know you.
Jimmy: Some will.
Edwin: We play festivals all the time. A long time ago we would have preferred headline shows because you have way more control over the environment. But we've grown into a band where we can play in front of an audience that sings along our songs, in a festival or in a venue.
Jimmy: It's different but it is good.
When are you coming back to France for the new record?
Jimmy: Next year I think. In october the record will come out, there will be promo, TV shows, interviews. And then a small tour in the UK. We'll take December off. We'll probably do a lot of rehearsing, especially with our new bass player.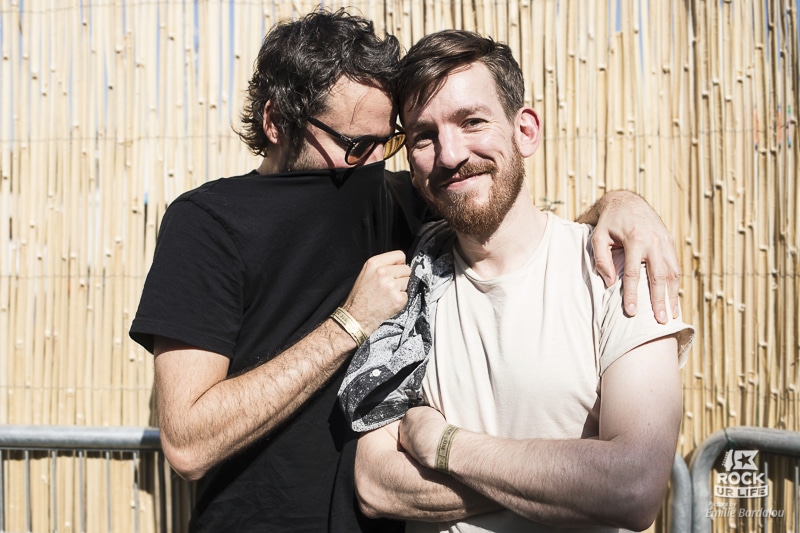 Can you tell us more about the new bass player?
Jimmy: I can't tell you who he is. Actually it's Flea. (laughs)
Did you have time to check bands today?
Jimmy: We did not have time yet. We're gonna see The Murder Capital and Deerhunter. Then Aphex Twin obviously. We kinda grew up on Aphex Twin.
Edwin: When I was younger I found it hard to listen to it. But the first record is probably the album I listened to the most in my life. It's like my comfort blanket, my go-to album.
Jimmy: Good travelling music.
Jimmy, what's your comfort blanket music at the moment?
Jimmy: At the moment it is the band Stars Of The Lid. It's an ambient band. I listen to it every night in the bus to fall asleep.
To finish, as our media is called "RockUrLife", what rocks your life?
Jimmy: Sparkling water today!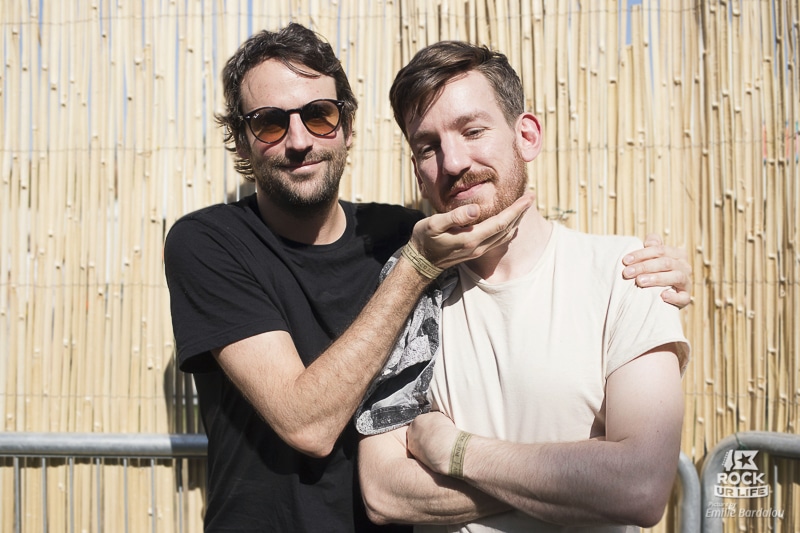 Website: foals.co.uk