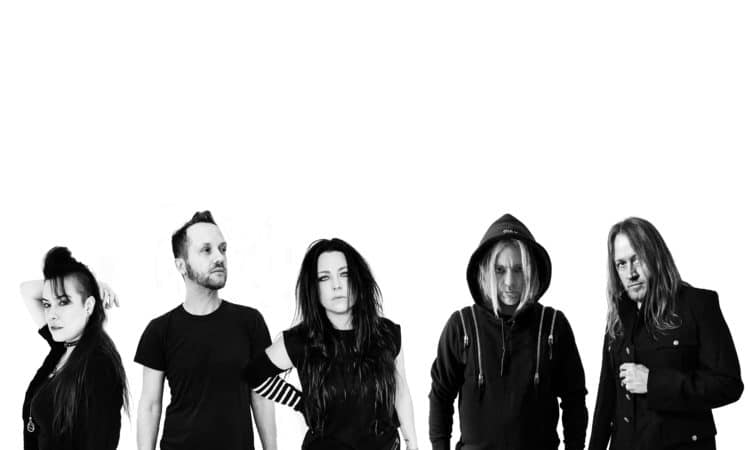 Despite a complicated period and some connection problems, we had the chance to chat with Jen Majura, Evanescence's guitarist, about the new album "The Bitter Truth" which will be released on March 26th! First record in 10 years.
Jen Majura (guitar): Hi! Sorry for being late! Connection problem.
No problem. Well when you want!
Jen: Let's go! How are you doing ?
Good and you?
Jen: (In French) I'm good, thank you very much! But I don't speak French, I'm completely lost with this language.
For our part, we don't speak German at all, so we agree on an talk in English!
Jen: I actually hardly speak German any more to be honest. The only people I still speak German to are my parents and my guitar students. (laughs)
The first question is about the pandemic. It's a question we usually ask these days. How has this whole situation impacted your life as an artist?
Jen: Imagine your life is all about tour bus, hotels, travels, airports. It was my life for the past three years and 2020 has changed everything. Now my activity is to be on my couch and hardly ever leave my house. Anxiety was also present, this sudden change caused some problems with my mental health. The contact with the fans is what I miss the most with the band. I haven't seen Amy and the boys since last year, in January when we started recording the first elements of "The Bitter Truth". I remember when we left at the airport: "kisses kisses, see you next month" and you know the rest.
No one could have predicted that. It's surreal to not be able to travel to see my friends, my group! But the good side, if we can put it that way, is that we are all in this together, whether we are white, black, rich, poor, tall, short. There is also this feeling of being much more connected with others at the same time than much less. Physically I'm so far away from Amy and the boys, it's not like not being in the same town, there's a fucking ocean between us, it's pretty hard, but we try to keep in touch. We make a lot of Zoom calls or talk about life and what's going on and it's good to always be able to connect.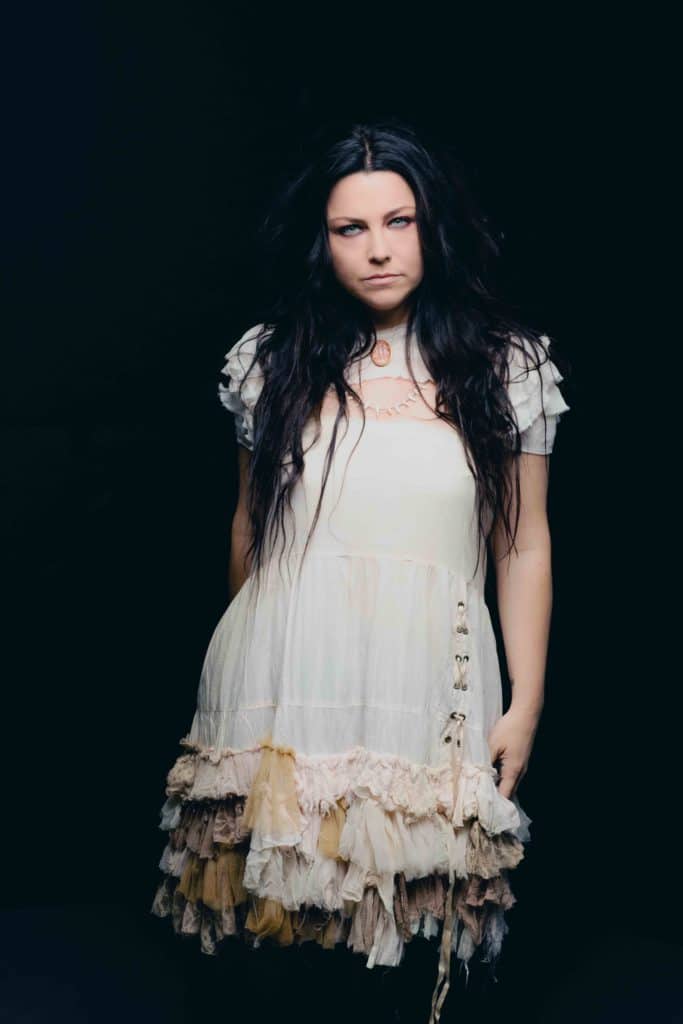 About the new album "The Bitter Truth"…
Jen: What do you mean, what album? No just kidding, keep going. (laughs)
The album is called "The Bitter Truth", but these days it's not easy to know what is true and what is not. What is the meaning of the record's title for you?
Jen: We live in a world where everything happens through social media and online. Everyone uses filters and puts themselves in the scene showing perfect life, perfect attitude, perfect makeup! I think the title of the album and the power of the music on it means to me that you have to face these "bitter truths" that every once in a while, everything isn't perfect or beautiful and you might have problems or wear scars, whatever makes you who you are. And people tend to forget that this is what makes us human and real. Being vulnerable and all those aspects that shape you and show who you are and I am convinced that we have to face reality to move forward. I don't want to get into something too political, but there is so much going on these days. And I think we can heal as a species and as a society, but first we have to face our own reality and that's literally what I think of the title of the album.
It's funny that you talk about politics, because the album is quite focused on the activist side and empowerment. Some people say that the difference between a singer and an artist is what they sing about. If you're not defending a cause you're not an artist, you are just a singer (ed. YUNGBLUD to RockUrLife). What do you think about this vision? And do you consider "The Bitter Truth" as activism?
Jen: I don't believe it at all. Musicians do not need to have a political opinion to be called "artist". It's a good question! (laughs) I believe what defines an artist is their ability to portray emotions, dreams directly into the heart and soul of the listener. Art exists in so many forms and being politically engaged does not qualify someone as an artist or not. "The Bitter Truth" definitely has a strong message. Like you said, the album is "empowering" and "stimulant". It is also inspiring with what we just went through and which continues and I am convinced that it is the right time to release an album that says that your voice matters and you as a human does too. It is important to stand for your beliefs and what is good. The message from "The Bitter Truth" is a powerful message of truth and humanity.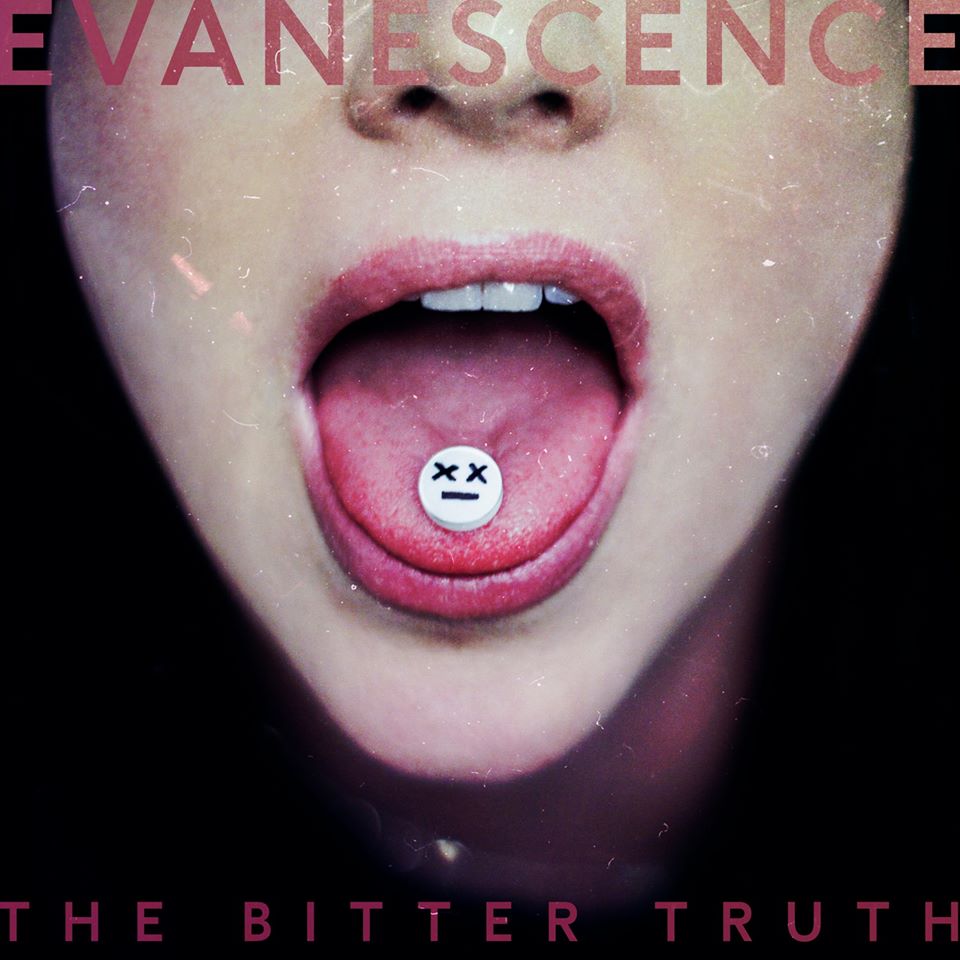 With songs like "Artifact/The Turn" we feel the style of Evanescence is evolving, but at the same time you manage to keep your identity, despite the changes of lineup and production. Many bands lost their identity with such changes. How do you do it?
Jen: I don't think "losing your identity" is a term that works when it comes to people, a group, or people working together, but it does "evolve". You change as a human and you can change as a band, especially as far as we're concerned, with a different lineup. For Evanescence, we managed to produce an album much heavier than we thought. When Amy came up with her ideas to ask us for our opinion, it sounded very "electronic". But as we worked on it, especially with Tim's basslines, we evolved every idea into something loud and heavy. And personally I love it! By working from very synthetic sounds we pushed ourselves to go towards a much more rock side. So there is definitely a return to the roots, but filled with new elements to make this album sound modern and in the era of time at the same time to be consistent with the message it carries. There are a lot more guitars than I expected too, which is wonderful. (laughs)
It's one of the best albums of the year and in the history of Evanescence. But it's been 10 years since Evanescence produced an album with new content. The wait and the pressure must be strong! Fans may be a bit picky. How do you feel? The first feedbacks should help?
Jen: The reaction for each single has been phenomenal. The fans were all so receptive and showed so much passion when we released each track there was nothing but love in return, it was breathtaking and truly beautiful.
As an artist, I don't want to release an album to release an album, do you understand what I mean? This is the wrong way to do this job in my opinion. There was a big break, yes. But mainly because Amy has this deep passion for the true art of music and we share the same vision regarding the work. We don't want to release a product for the fans to consume. We need the right time, the right things to say and the right inspiration. Plus Amy became a mother which is wonderful and I think she needed to be "Amy" instead of "Amy Lee from Evanescence" for a while. And it's beautiful that she took this time for herself and for this album! But it's especially in 2020 when nothing was predictable anymore we got to the point where I still remember very well that email from Amy saying: "We have to do it!" I love this energy and I couldn't be prouder of my band and of such beautiful music.
Evanescence faces a new generation and a new audience with this album. You see, we were teenagers when the last album was released and now we are adults. Do you think fans "like us" will be there when the album comes out?
Jen: It goes with what you said earlier, I don't think we're going to lose fans, we're not losing anything. This album wins us over as a human, a musician and a band. We evolve and it allows us to earn more, Amy has changed, our lives have changed. It's also the first time that I'm on an album with the band and obviously it brings changes, but I don't see that as a bad thing. Who wants to have the same copy of the same album over and over again? Especially 10 years later! Nobody wants that. (laughs)
You've already pointed it out, but this is your first album with Evanescence when you've been in the band for 5 years now.
Jen: Scary isn't it? Soon to be 6. (laughs)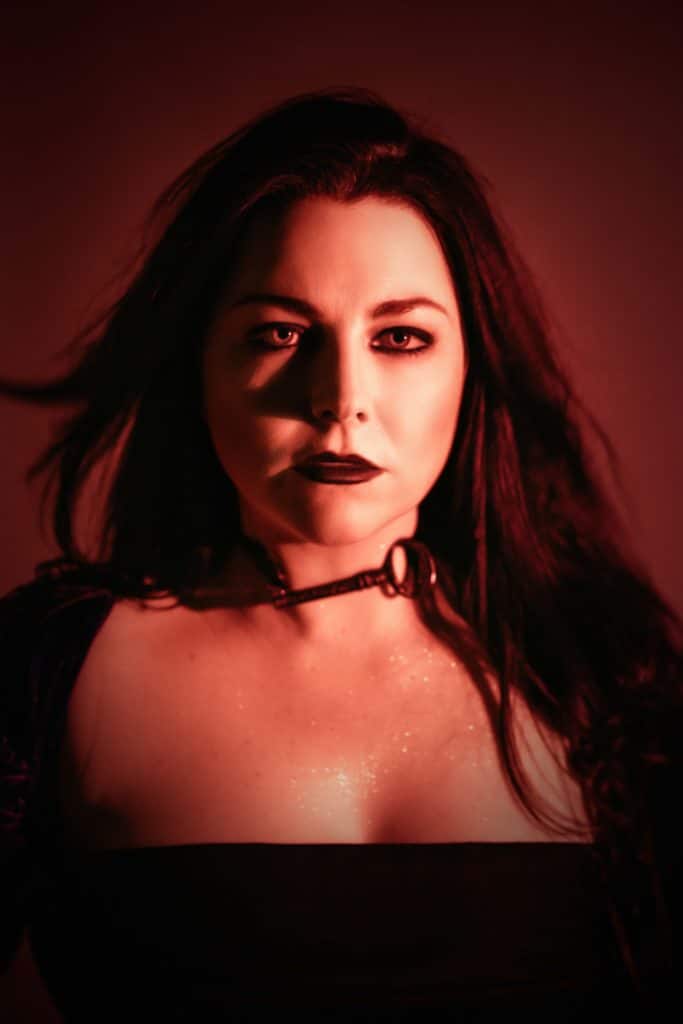 Yes! So how do you feel about this situation? Do you feel fully at your place in the band?
Jen: People have to understand that first and foremost Amy, the boys and I are friends! We have our chat group where we send memes and other shits like that. I have too much respect and friendship with Amy and the boys to call the group "work." It is truly a relationship of friendship and deep love. And I would be lying if I said I loved staying home without having to work. And to give you a concrete example, I feel comfortable with the idea of ​​being able to submit compositions or ideas on which to work with the band myself.
I love creating, but the fact that I haven't been able to sit in the studio with the band for over a year has been very difficult and I see it as a challenge to myself and to see what I am capable of producing. I remember when I received the file for "Better Without You" I was at home in Germany and the song was perfect, I didn't want to add the slightest guitar, or change to the instruments that would have been like too much taste and would have ruined the song so I just tried singing! (laughs) And that was huge for me, because this is the first time in Evanescence's history that another woman sings alongside Amy and I couldn't be prouder.
It's also a great sign of trust from her and from the rest of the band in you. The feedbacks since the release of the single have been incredible.
Jen: Yeah, it was amazing! And I think it's also one of the strongest songs on the album. Can't wait for the rest of the world to hear the rest of the album, I don't mean to sound arrogant, but it sounds fucking amazing! (laughs)

It does! Amy said the writing process was different from what she used to do. Can you tell us more about that? Apart from the pandemic aspect of course.
Jen: Quite frankly, I'm not the right person to answer that question. I can only tell you about the beginning, since after February I am alone at home, on another continent. With an ocean between us. (laughs) If I had to make a wish on how I would like to work the first album I can be on it wouldn't be: "Hey! Let's do it with a pandemic" (laughs). I'm very old school when it comes to writing an album, I need to be in a room with the other members to get direct feedback. But it wasn't possible I couldn't be there.
What do you think you bring to the others in the band?
Jen: That's a tough question! Obviously each person in the group has their own tastes for music, films, a vision for our music and all of this together helps to create the "new" Evanescence. And really it's hard to answer it's a very good question! (laughs) I have to be careful now. But what I hope to bring the most is the fact that a lot of the fans have told me that, but I help connect the band with the fans. I'm not going to take all the credit for that because Amy is on social media and as active as I am on Instagram, but this was for the very first tour, I was doing stories to take the fans with us on tour, in the bus, on stage, during soundchecks and it was totally new to the fans. And I hope to bring some good energies, something positive to the rest of the group. I hope that's okay as an answer.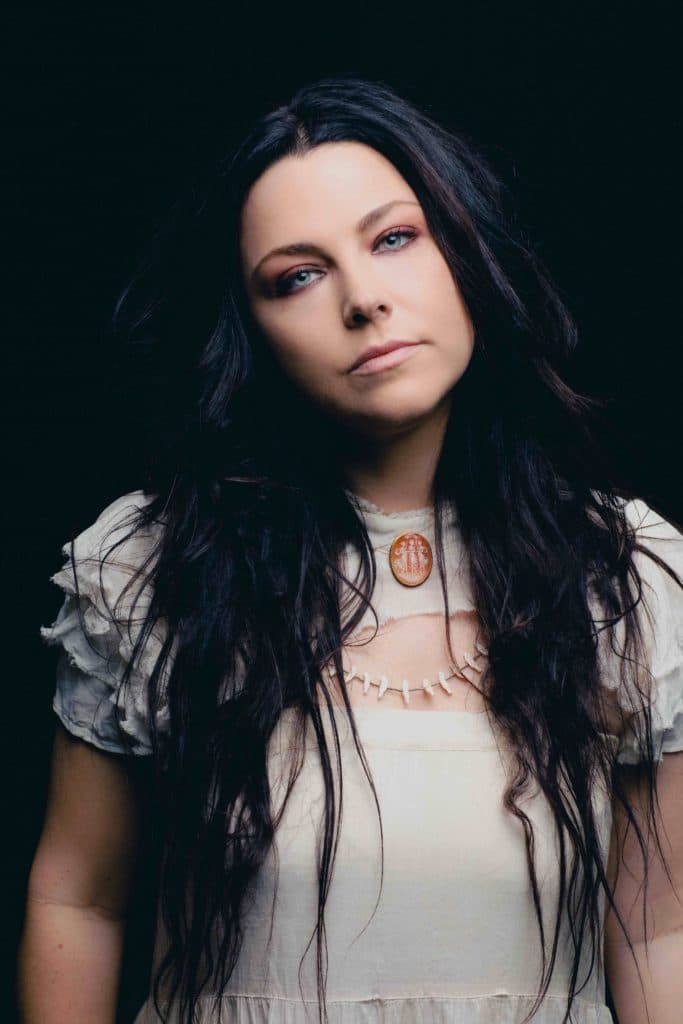 That's a very good answer! Do you already have a favorite track on the album?
Jen: I hate that question. (laughs) I know you have to put it down. But It's like asking out of 12 kids which one is your favorite!
We wanted to ask it to you in two times. First the one to play live and another for its meaning. It can be the same if you want.
Jen: My god. For the meaning, I obviously go to "Broken Pieces Shine" because this song touches me personally. When I looked at the lyrics I wondered how I could ever play this music live. I will find myself in front of the audience in tears like a baby because she touches me deeply. Then, the one that I prefer to play live, honestly: all! Humanity is crossing a long desert and we all want to come out and play every song even twice! I'm ready to do 3 or 4 hours concerts now! (laughs) I just wanna play!
Exactly! Soon, we hope to find the venues and for you to go on tour. Are you already preparing for this moment or not with the rest of the group, ideas on stage constructions?
Jen: So I'm only going to speak for myself, but I ate way too much during confinement, I'm going to get back to sports because I have gained so much weight! I only went out to shop and came home exhausted from this activity! (laughs)
But I still need a few months to mentally prepare myself to go on tour and also to get back in shape physically to lose that little belly. But I haven't touched my guitar much, I'm going to have to work on that a bit too and I speak for myself, but I think I've never played less guitar since I was 6 . There was no goal, no reason and no desire to play this year and I was facing my problems, I was sick of telling everyone how good I am when it is a terrible year, but I will learn from this experience and come out stronger. But I definitely need to get back in shape. (laughs) But we don't deal with the material aspect on stage at all other than our instruments.
After these difficult times, is there something you could wish for in your career as an artist?
Jen: Right now it would be just to be able to do what we love the most and have the chance to reconnect with our fans and give them an experience that's bigger than just a screen.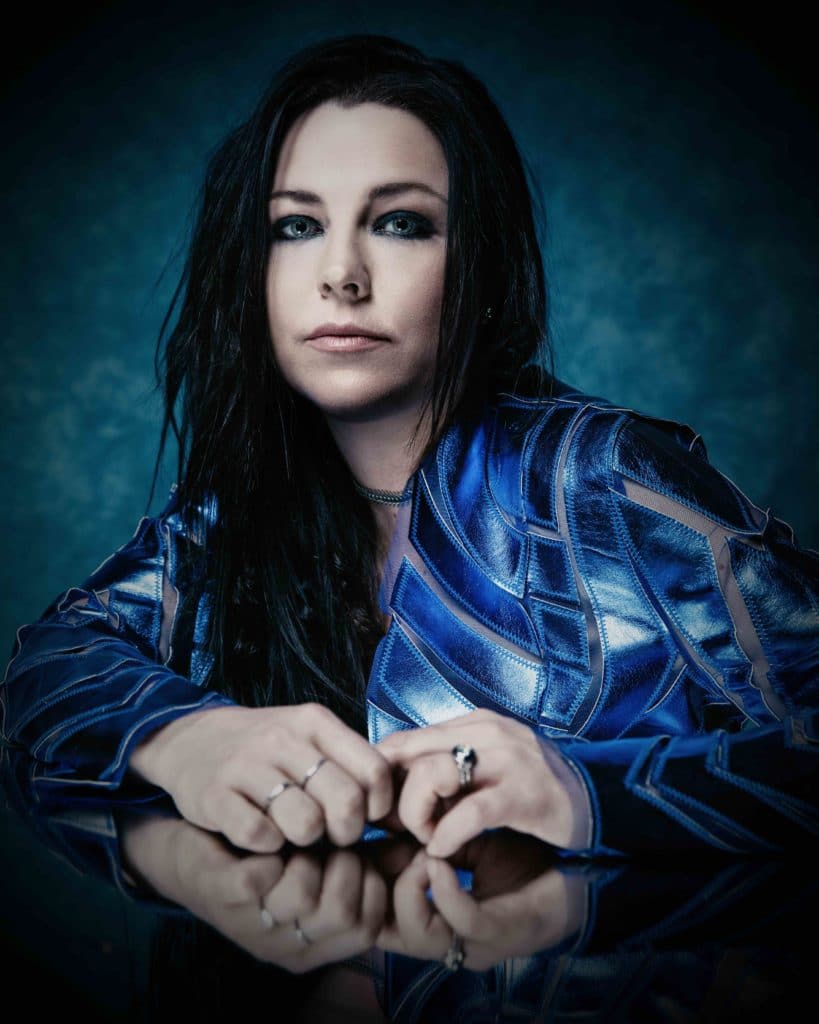 Last question: as our website is called "RockUrLife", what rocks your life Jen?
Jen: Wow! What rocks my life? You came up with a lot of good questions. (laughs)
My little budgie Cookie of course! He rocks my life so hard. But I never really thought about that question. I would say being able to do what I love, which is being a musician. Does that make sense? I try to think at the same time. (laughs) But yes, to be able to create, to make music rocks my life! But I can tell you that seeing Amy and the boys again is definitely going to rock my life!
Thank you very much for your time. It was great!
Jen: Thank you for your patience with my technical issues, it was a great conversation!
No problem. Have a good day!
Jen: Bye!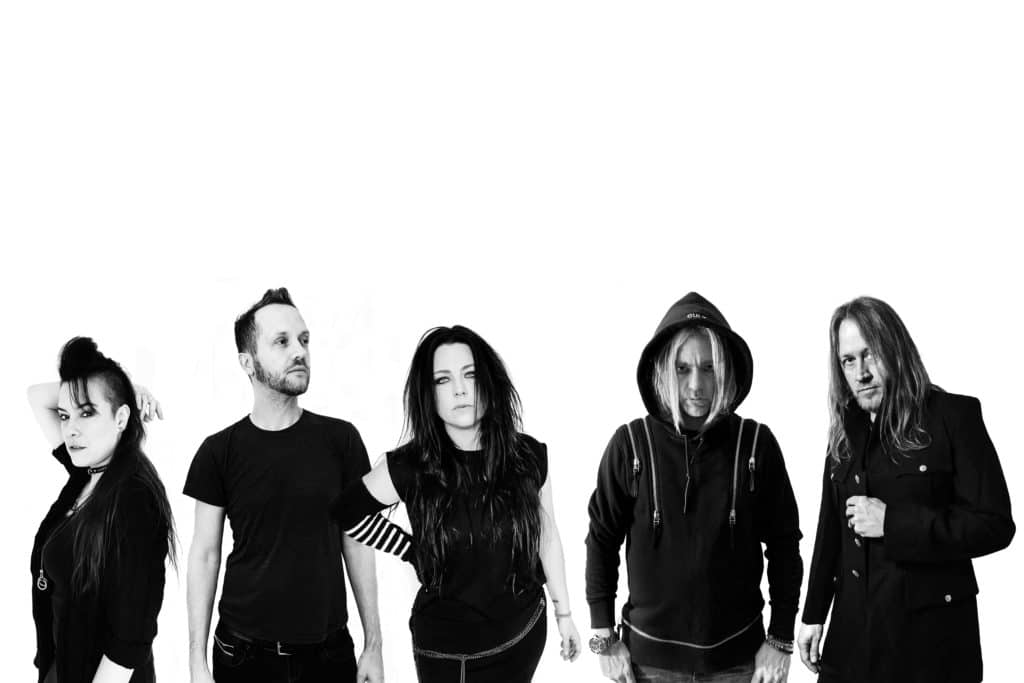 Website: evanescence.com