DROPKICK MURPHYS (02/02/13)
Only a few hours before heading to the Zenith's stage, RYL! met James and discussed about the lastest news around Dropkick Murphys.
Hello James! How are you?
James Lynch (guitar) : Exhausted but very excited to be here. It's the bigger show we ever done in Paris. It's a very exciting night. We're here with our friends Sleeping Souls, so that'll be awesome as always.
Back in Paris, ready to rock with all the fans tonight?
J : Always.
So your new record "Signed And Sealed In Blood" was released a few weeks ago, how went all the writing process around this new record?
J : The original idea was to write half of the album, and then we came to Europe for the summer festivals. The plans was to go home, take the summer off, and write the rest and combine the songs and get an album out of it, but we got such a good response at the festivals, playing new material, we just decided to go home and just go at it and finish the thing. It's the second album we're working with Ted Hutt and he's really giving us a whole new approach to the thing and it feels like we made our second album, as opposed to our eight.  
Isn't difficult to develop different ideas in order to don't sound like the previous albums?
J : It gets harder and harder especially in our situation, because we're a band; we know what people want from us. We kind have that AC/DC mentality, so that's when Ted Hutt, the producer, comes in and play stuff. That what makes it still enjoyable, how do we find the way to keep this interesting and give people what they want from the band. I guess with already eight records, we are certainly running out of ideas but that make the creative process still on.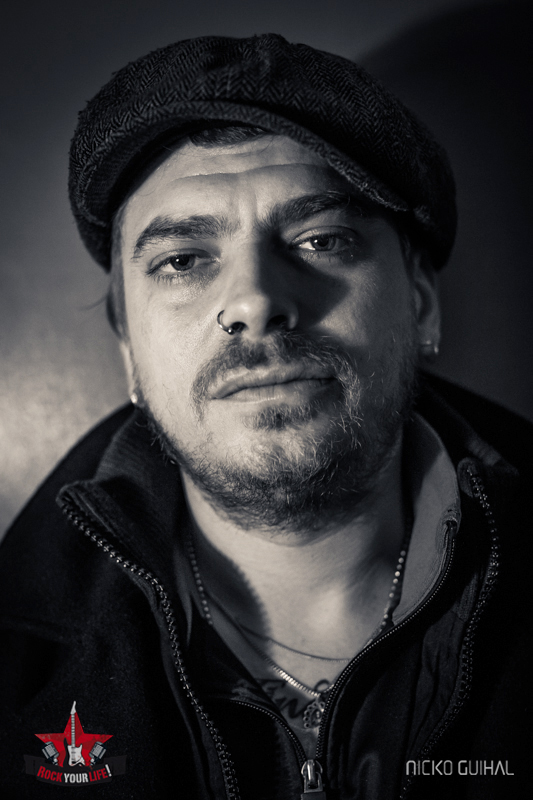 If you had to pick up 3 songs from the record, which one will they be and why?
J : "Rose Tattoo", I absolutely love, I think it's one of the best songs the band has ever written, just one of those coming together on the last day of writing and it comes out of nowhere. And then I pick up "Out Of Our Heads" and "My Hero" because it reminds me my dad.
What are your main influences as musicians since the beginning of your career?
J : That leads from the last answer actually. My father is musician, he was in a punk band when I was a kid and I literally grew up listening to The Dead Boys, New York Dolls, Iggy & The Stooges, that kind of music was played around in my house, I was very very lucky and he taught me how to play guitar. All my musical tastes came from him. The first blessing he said to me before I moved out to join this band, I said "Dad, I'm moving to Boston to join a band" and he said "go to school", and nowadays he says "you did it, you did it!" we can't believe it actually worked but I'm just as surprised as he is.  
By the way, when the single "Rose Tattoo" got out, there was something all around the artwork. When you see fans with Dropkick tattoos, did you ever imagine that could happen one day? Seeing your fans getting inked because of the band?
J : We're a band; the majority of us are covered of tattoos. They are very important to us; they mark time and places in your life. As far as a fan got a Dropkick tattoo, it's kind of an ultimate commitment to the band and it's a huge honor for us and that seriously what the title is getting in as well, "Signed And Sealed In Blood", meaning commitment to the band, to the fans, just making life long.
Did you ever think about making a record with guests on each song? With artists from other styles like heavy, hard rock etc.?
J : We've been lucky enough to have guests. It's something with a lot of fun, not only the opportunity to work with some other people, the style they bring to the table. I'd love to do a whole record with just anyone that would want to do anything with us.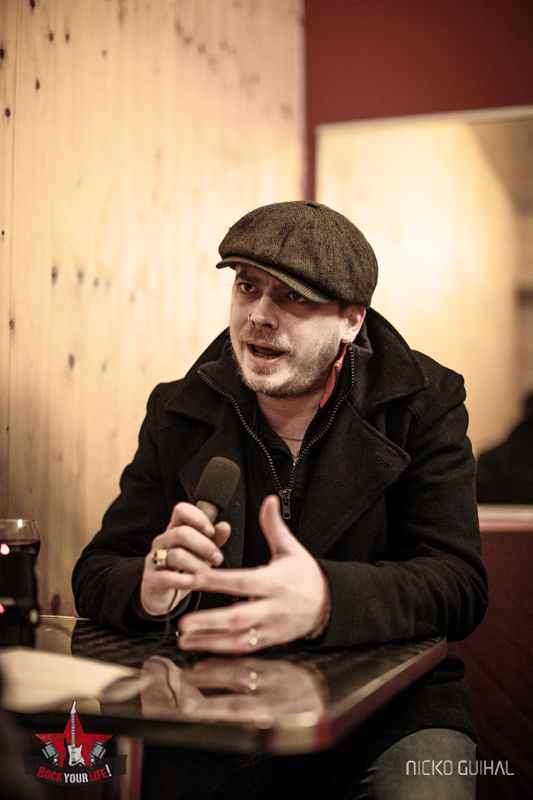 So are there any bands with whom you'd like to tour or work someday?
J : I'd like to keep on touring with Frank Turner & The Sleeping Souls because it's been a pretty good time so far and we're actually doing an Australia and little bit more World with these guys. It's a lot of fun; we haven't had a buddy band like this in a long time.
You were at Hellfest last summer, what memories did you keep from that show? Did you, one day, imagine you'll hit the stage between Megadeth and King Diamond?
J : Absolutely not! (laugh)  I remember that day because we bumped in an old friend that show and those festivals, man, there's lot of things that happened that I never expected. We take the stage with the last notes of "Free Bird" hanging out in the air just after Lynyrd Skynyrd's show. That's one of the awesome things doing festivals out here, people have welcomed us in such a way, we play amongst that sell millions of records, it was an honor to share the stage with all those bands.
Apart from hard rock music, what do you listen to?
J : We listen to every kind of music; I think it's the reason why the band is what it is. So many members and we all have such divers' tastes. I listen to everything. If you went around everybody in the band and lifted up the headphones I think you'll be very surprised of what everybody listen to, but that makes Dropkick Murphys what it is.
What's the last CD you bought?
J : Actually it was ours. On the day that it came out, there's a local record store chain called NewBury Comics, in the New-England area, we all went and worked at the stores, selling CD, hanging up with the fans and to pick the new record.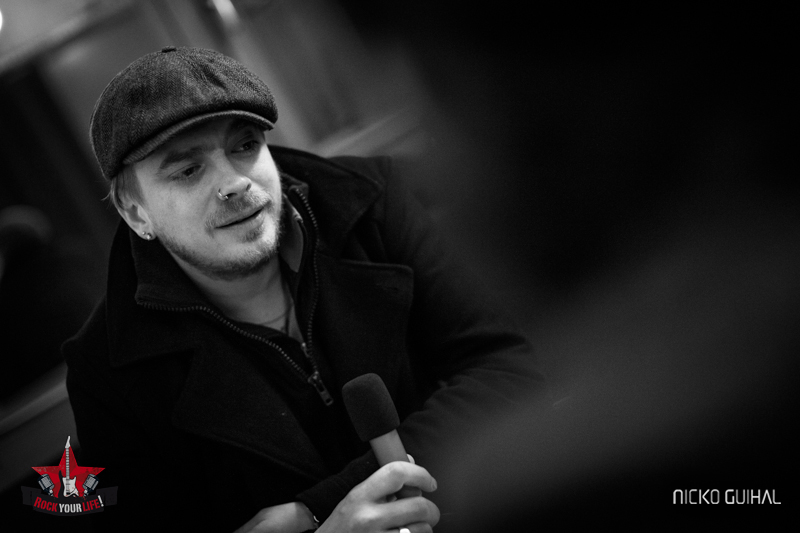 What's the last gig you attended to?
J : What was the last show that I saw (searching it)? Ian Hunter, at the Paradise, in Boston, it was unreal, that's also something I got from my dad, the fact he's still going on, it's incredible.
What's the funniest thing you ever saw during a show?
J : I couldn't say, you'd be amazed how distracting is up there and how you literally pay attention to what's going on. But the funniest thing… anytime I see no affects the entire show is hilarious.
Finally, as a tradition, we are "RockYourLife", what rocks your life?
J : This man, my life is rock. It's when you step outside and you're realizing that you're with your best friends, making music, I play with my guitar, making people happy, I couldn't ask for anything more.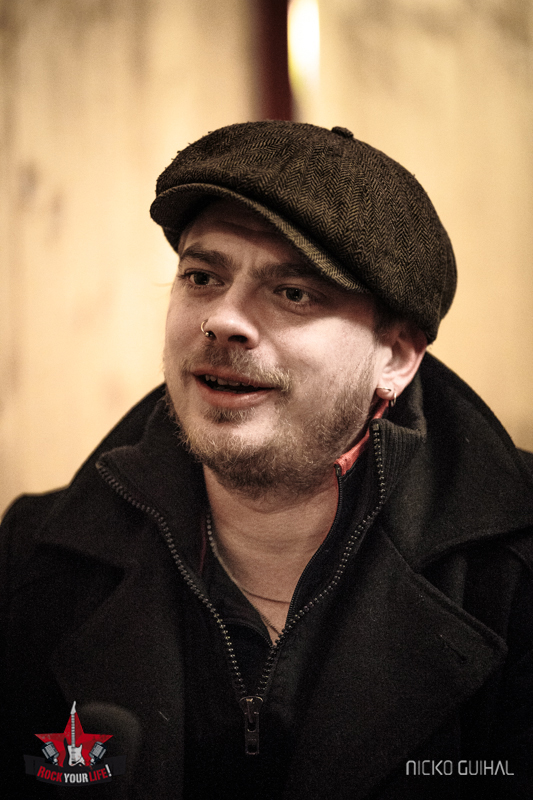 Photo credit : Nicko Guihal
Website : dropkickmurphys.com