RUL got the chance to meet Dream Theater's James LaBrie, discussing about their new record "Dream Theater", which will be released in a few weeks, on September 24th on Roadrunner Records.
Hi James, how are you?
James LaBrie (vocals) : I'm doing great, everything's good, yeah.
So your new record will be out next month. How do you feel right before the release of a new record?
J : I feel excellent, I feel great, confident. It feels like everything is exactly where it needs to be. We produced an album that we feel is a classic Dream Theater and I think that it's an album that shows that we're still hungry, enthusiastic, there's a new sense of it. The band is very spirited these days as I think was quite noticeable with "A Dramatic Turn Of Events", just a whole new vibe coming into the band. So this album we are extremely excited, we feel that this material shows that we, once again, grown quite significantly as a band and I think that's going to be an amazing release for us, I think it'll be well received by the fans and referring to this classic Dream Theater, because it has all the elements in there that you've grown to love over the years and that you'd love to see continuing but the way that it's represented is in a much larger sculpt.
The first thing that surprised us was the title. Why did you wait for so long before releasing the self-titled album "Dream Theater"?
J : I think it has a lot to do it's a combination of things that has a lot to do with where we feel that we are right now currently in our career but what has brought us here. And the thing is that if you think of the last three years, the transformation that the band has had, the transition that we just went through, I guess the trial that was put for us, because you know, I guess initially when that whole change of band member went down and that we were working on a new album, we were aware that our fans around the world were anxiously waiting at and at the same time, we knew that there'll be some skepticism out there and controversy along with "this is going to be the same band I've known for twenty years or so, has everything drastically changed that we're going to hear an album that we can't relate to so and so far". So I think doing "A Dramatic Turn Of Events" has proved that "yes we are, we are the same band and we're continuing this, sort of speak, musical movement that we've created and that we'll continue to create" but at the same time, we're on a new plane, feeling re-spirited you know. Once going through that and then definitely the world tour proved to everyone that "you know what? We are going on stage, looking at the energy up here, looking to the interaction with the crowd" it just seems like things are in a great spot; so once that was all proven, this album was about to just get back to who we are and what we feel right now will best describe this band. Even before we got into the actual sitting down and writing stage, we just said "if you think about everything that has brought us here to this very point of time, this makes sense that it would be a perfect door to walk through as a self-titled album" because it's a bolder statement for us to make musically and I want to pipe-up listen you know. This is something that we're pretty sure is really going to hold your attention and have something to say that maybe you might not necessarily have heard and it's like I referred you before, now if you listen to the songs, is classic Dream Theater.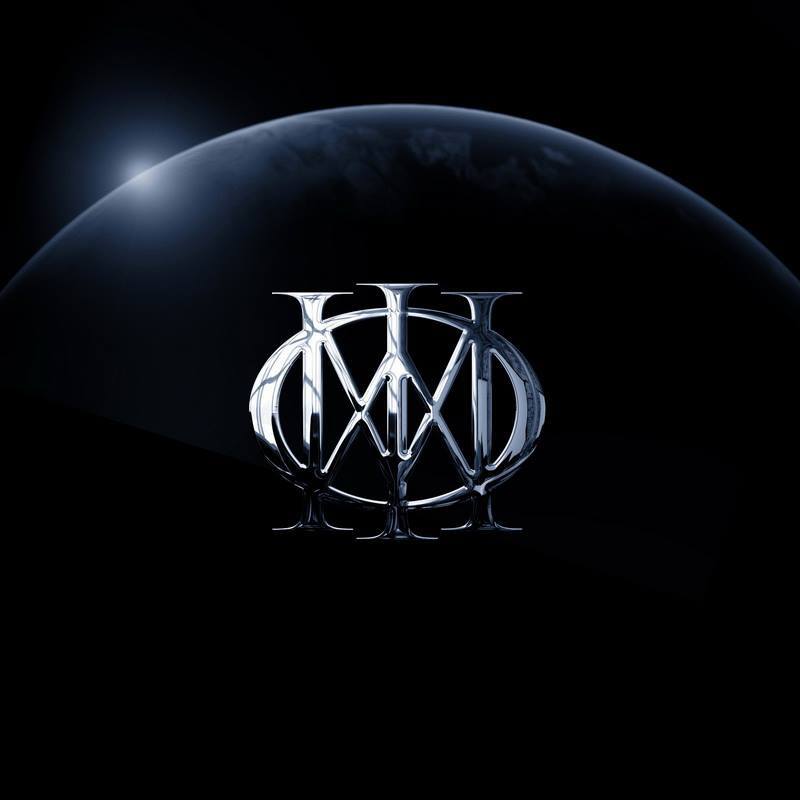 I listened to it several times and the first impression was that theses sounds are really fresh, as if it was your first ever record. How can you justify my feeling?
J : Here you go, thank you! Well I think that a lot of that has to do with, we brought Richard Chycki in, our engineer, and he also mixed the album, a longtime friend of mine, he and I were in a band in the eighties Winter Rose; just the way he likes to approach recording, he comes in, sets up, everything is ready to go, I mean, it's one thing to go in the studio and you may call the instruments, he just played, it's a great sounding demo but you know that you want to go in, everybody has to be really and perfectly ready for the album. He had that all set up, he was like "guys, if you hit something and you push it out there in one time and you think that it captured everything you want, it's good" because everything is set up for album quality recording, so that really kind of changed up and there were a lot moments where lot of spontaneity went on and on, and that's captured. You know, if you listen to the drums parts from Mike Mangini, a lot of his stuff is first take; "What you guys think (imitating drums)" and we're like "what? That's perfect". Bringing that in kind of felt different to us, for recording it, kind of let you feel a little more raw, more organic; I'm connected to this moment and I know that this moment if it's captured right is good enough for the album, so there's a lot of that. I'm granted, you know, when it gets to the stages for the buck of the recording, it's like we like to be a little bit more or less isolated and focused on what we're doing. Myself I go to the studio with Rich', with the engineer and nobody else is around, I just like to be left alone, let me do my thing and then when I'm done singing everything, John Petrucci comes in, as the producer, which is very important. If there're little things that he feels "you know, I thought you were going to do this or that, I wanna hear that part of your voice 'cause that really cool" then there're little tricks to be done but I mean, like minuscule. Everything just added when Jordan was in, we were in the same room with Rich' recording right beside him, John same thing, Mike his whole rig, right there, it was cool that immediacy, that interaction, that energy so I think that's all went itself to the way it sounds.
In many interviews, John said that it's a more cinematic sound. In fact, I also found that some sequences look like movie soundtracks
J : Absolutely.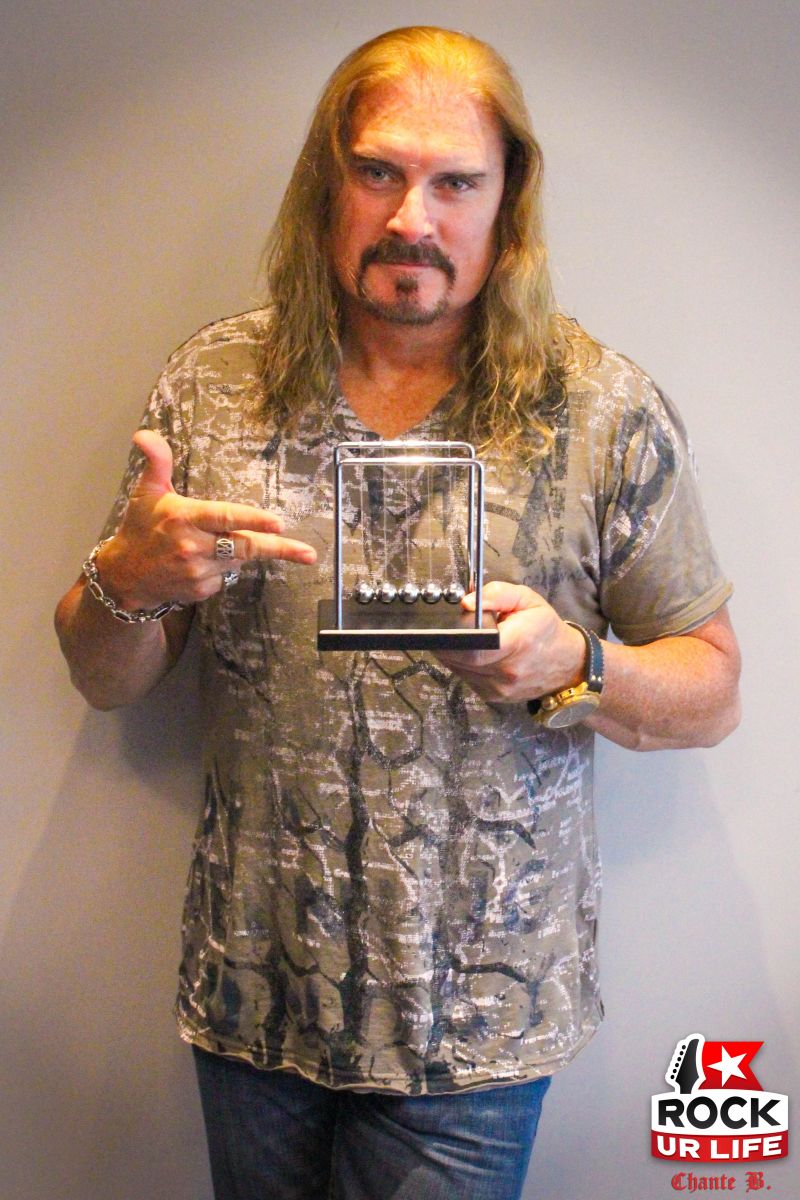 Like "Behind The Veil", did you feel the same way when you first listened to the songs?
J : If you want to talk about the cinematic elements, I mean, "False Awakening", the opening track, is cinematic. It is soundtrack, movie soundtrack and if you go into eras that were from "Illumination Theory", it's very very cinematic and very symphonic. So it's really like "oh man, I'm in a movie just riding through the story unfolding in front of me". But we also had being talking about it for a little while saying "we need to create our cinematic or movie soundtrack kind of track" and that lends itself to bringing us on stage. When we start the next world tour that's a perfect opener "False Awakening", thrown that on, just like something is happening, something is opening up here and then we'll walk on and play the set.
We also noticed that the music is way more technical (even if it's always like that), like on the "Awake" album, do you agree?
J : Oh, yeah yeah. I think what it has is more raw. Like there's the rawness to this album and a hardness, I think something that really kind of lends itself of to that pure energy that comes from your connection with the instruments or the moment to create that piece, and a lot of that happened with "Awake" something that was really driving and technical absolutely, but a lot of focus and concentration being put on the songs, like the way that these songs were built and shaped and ultimately ended up, sounding is very specific, we wanted to say, you know, at no point do we wanna feel that we're enduring or coming superfluous, so I think with that focus, it gave that rawness that "Awake" kind of has "just get in there", feel the songs, feel the pure essence of them and let's move on.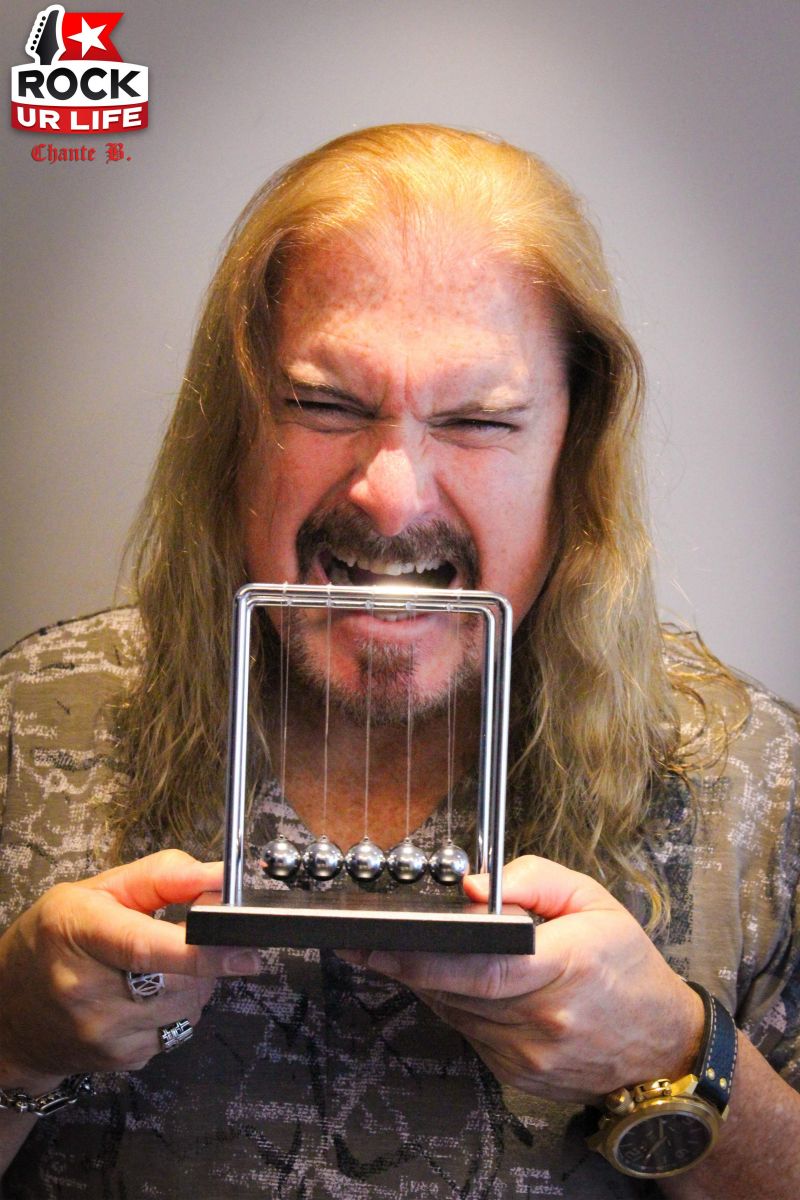 What inspire you for the songwriting? Isn't difficult to innovate after each new step? Knowing that you've released new solo record too.
J : Well, here's the funny thing, I didn't write any lyrics on this album, I step back. Because I was finishing up with my solo album and I just felt that my head, you know, as much as I was involved with all of this Dream Theater album, when it came to the lyrics I just said to John and the guys "you know what, I'm gonna step back, I'll get involved in the next album, but right now I've written all these words for my solo album and I'm gonna step back" that's just where I wanted to be. I've written all my words for "Impermanent Resonance", Matt (Guillory) and I we split the lyrical writing but I just felt I've expressed myself enough as it is and everyone was cool, they wanted me to write like John "you got to write a couple man!" I was like "no, I think you should do it" and then John Myung wrote "Surrender To Reason" but I can't tell you about the lyrical content if you wanted or should I? Shouldn't have said it? (laugh) I sing the words (laugh), "Enemy Inside" is about post-traumatic stress, how people deal with horrific happenings in their lives or something that is really jarred to what they really were connected to as a human being, what really grounded them, the world's been shaken, people coming back from war, from conflict, how they are completely transformed as person and they can never recaptured that innocence that they once had. If you go on to "The Bigger Picture", is actually about the whole process of this album; keeping things in balance, in check, being able to maneuver your way through this maze, sort of speak, and see that everything is being out properly so that you can attain your goal. So actually it's realizing that everything and every step along the way have a purpose but it's a matter of really staying on the right path and realizing your goal. "Along For The Ride" is about that we see so much going on, especially now, nowadays in the world, there's so many things that are beyond our control, we can't control everything but what we can, we can try and send an example that create sort of a better place, it could be infectious and spread out but basically, no matter what we do and no matter who we are, we're all on this planet and we're all for the right, we're just there. Something like the "Illumination Theory" is about that, in order for us to realize the beautiful things in life and victories and things that we feel that really put us on, I guess, a state of euphoria or bliss; the only way we have to attain that recognition and reflection is through difficulty, through pain, through hardship, it's a dynamic, it's a dichotomy that exists in order for us to feel what we need to feel. Let me see, "Behind The Veil" is about the sickness in the world, it's about how people can be so monsters, so evil, so insensitive and so heartless, just the dark forces that really exist within and that in particularly like, John was pulling from the inspiration of, I don't know if you heard about, the stories of those girls that have been held captive by those three brothers for ten years… What did they go through? What gave them this spirit to say that "the tunnel is long and dark but I see specter of light at the end, so I'm gonna stay and I'm going to exist and persevere and make it through", you know it also touches on the evil of humanity. Jesus… That's the kind of theme, "Surrender To Reason" John Myung was writing about overcoming adversarial, the moments that once again being able to embrace something that's very unfavorable but being able to realize that there's a purpose and the only way you're going to make it through is to stay strong and brave.
Like each Dream Theater album, there's a twenty minute long track and this one is composed by five parts. The first one is entitled in French "Paradoxe de La Lumiere Noire" who got this idea and why?
J : Ah! We knew that you'll gonna ask that! John just thought it sounded more beautiful. It was something that the French language says it better than the English one, you know. Because it was really funny how he came to me and went "so what do you think?" me "oh that's cool, so how does that tie them?" "I'm not sure you know I got to look this up and see what it means" (laugh) and it was kind of like black paradox or something like that right? And I said "it's kind of cool if you think about the way" and it sounded a lot better in French, the whole French translation was much more musical.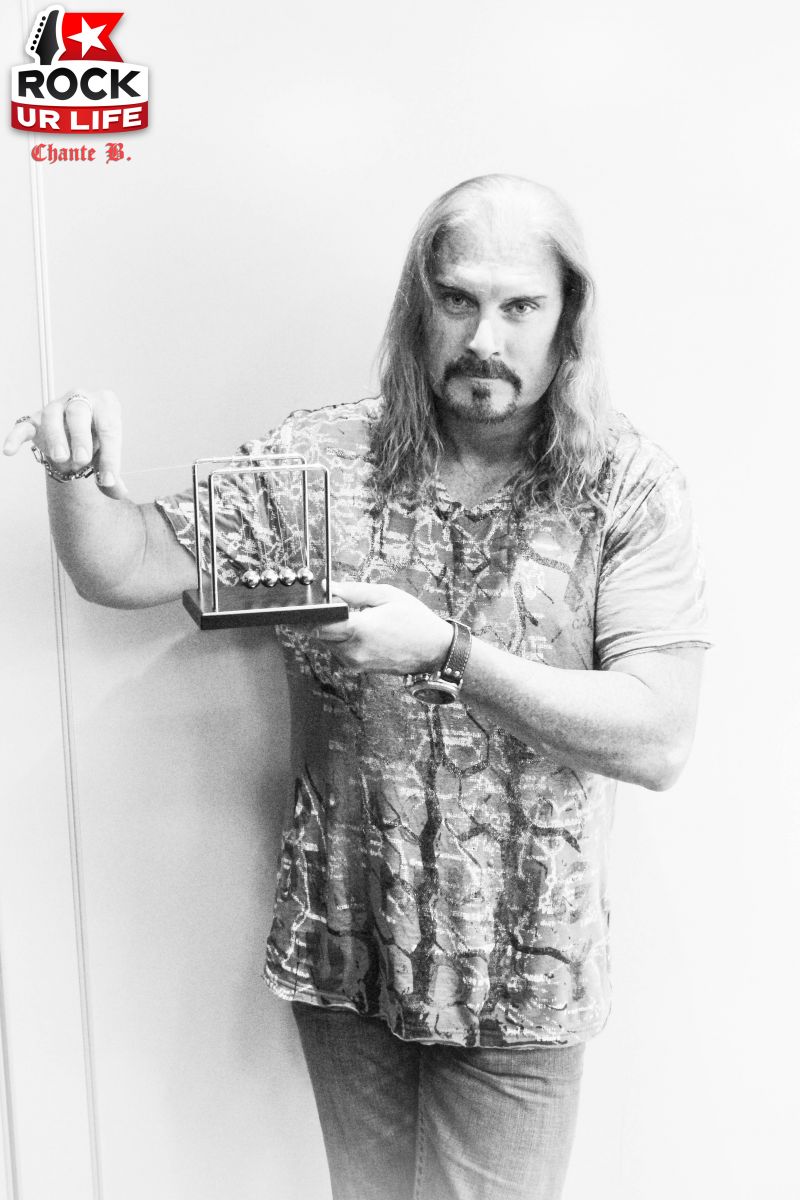 Apart from the record, there'll be a new DVD coming up "Live At Luna Park". Is it a way to mark history with the new line up and Mike Mangini's arrival?
J : You nailed it! Absolutely, that's exactly why. You know, we knew that there was a feeling in the band, that energy, that spirit going on in everything we've been through. We'll never be able to recapture this particular moment of our career again so we said that we have to document it and what better way to document it doing really amazing DVDs. It's two nights that we shot in Buenos Aires and there's almost five and a half hours of just concert footage. It's a combination of all these songs of the first set and then any songs of the second night that we didn't played the first night; also we have all this documentary footage you know, our whole experience through South America leading up to it, the behind the scenes, the discussions, all the preparation and the production that goes in something like this is amazing, the amount of people that need to be on the same page and work together, you're relying on so many people to make something like that, comments seems effortless, but it's not, it's a lot of work. So we kind of document that, there's a lot of funny things going on, we also show that inclusion of Mike, how he came in, how he became a big part of it, how much of a funny guy is, he has a great personality, very humorous and a phenomenal drummer. I mean when you see the footage of him playing drums you'd be just like "Oh My God", he's just like incredible and I don't know if you're aware of this but on September 19th, this is gonna be screened throughout the world in theaters.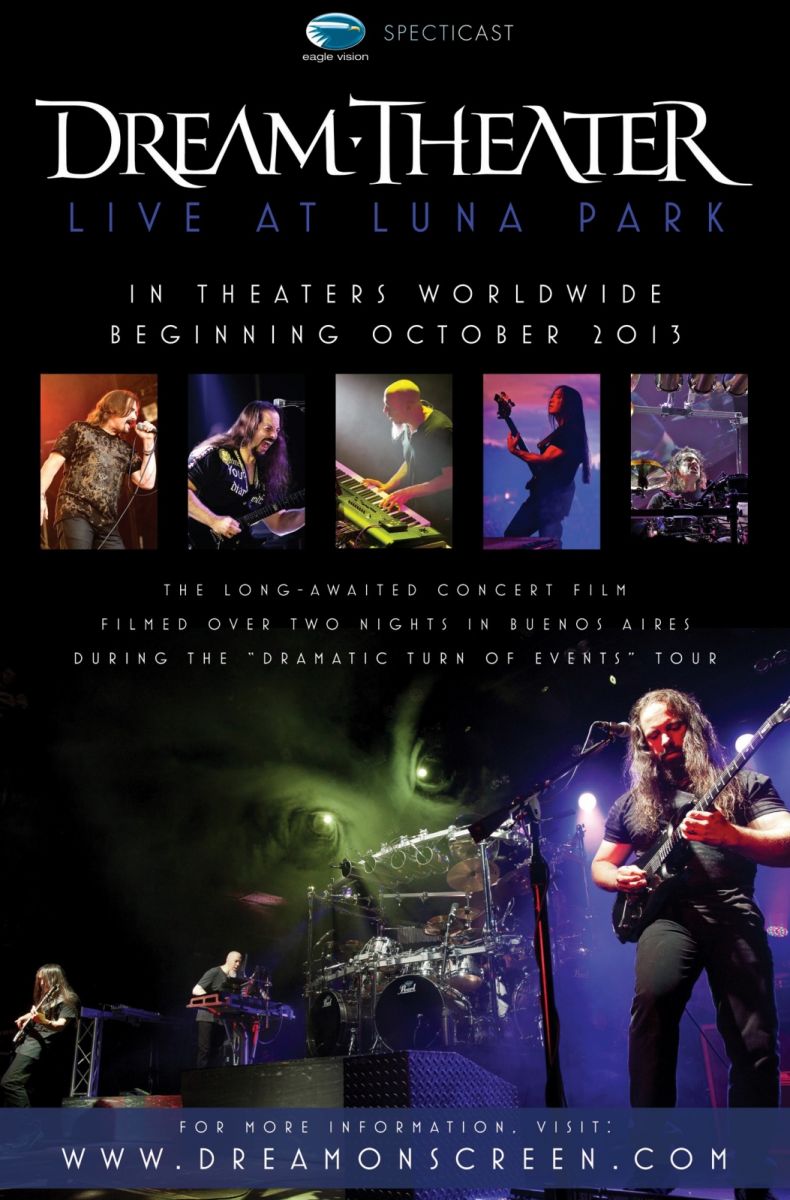 Indeed, so why to broadcast it? Like many bands already using this method?
J : Well, Eagle Rock (Entertainment) how is releasing the DVD, they're really big fans of the band and they were like "you guys, we got to put this out to the screening" "your band, kind of band it is, how is it on stage and the musical show it is, it's beautiful, really". They said "you know, what better environment to put out in a theater, a movie theater with surrounding sound, everything going on, this is going to be amazing, we need to do this" and we were like "sure, let's do it, we're totally into it".
Which bands did you listen to recently?
J : A lot of bands! I recently been speaking with Myles Kennedy from Alter Bridge, so we were kind of trading "hey man what are you listening to?" and just like yesterday, he just turned me on that guy, Allen Stone, I guess from the North Western, the Seattle area, Washington state area, up there, he's really cool man, I mean he's got a soulful voice but incredible range, it's more in the vein, the way it hits me, pop jazz rock, like really cool but lot of blues elements going on as well. I was throwing out to him, both of us are huge fans of Jeff Buckley so was cool to talk about that but recently, I'd say: Switchfoot, Two Door Cinema Club, Mutemath, Young The Giant, I See Stars, Bring Me The Horizon, Sleeping With Silence, August Burns Red, who else? Well Muse, always, "The 2nd Law" was a phenomenal album, the Deftones "Koi No Yokan"; those are at the top of my head, the bands I'm in right now.
If you had to pick up three songs that describes the best the record, which ones and why?
J : I have to give you three? Yeah because it's funny you said that because I was saying in other interviews that if there's somebody wasn't aware of Dream Theater and I'd answer to "which album will you introduce?" I'd say this one because it's really encapsulates what Dream Theater stands for music; there's everything there. But the first three songs that hit me are: "The Bigger Picture" the way it unfolds and the way I have to sing that song really allow to me emotional, "Illumination Theory" once again, having everything Dream Theater is about: the way that we build a song, the energy, the dynamics, the progressiveness, hard rocks elements, the more atmospheric and symphonic elements of Dream Theater and this track is perfect for that, especially the ending is so grand and emotional. The other song that kind of hit me is "Behind The Veil", I think it's beautiful, big chorus very granted, very memorable melody in that song and I think that's something that really stick with you; so those will be three songs I guess.
Any comments on the instrumental stuff?
J : Oh "Enigma Machine", you know, we were talking about, it has been a while since we've done any instrumental and we just thought that it was time, I think we were in that head space that this was the kind of album where we didn't want to feel we had to prove anything other than doing what we really love to do and that is one of the biggest things about Dream Theater is that we can go anywhere and be experimental, doing what it feels necessary and that has become a big part of Dream Theater, the instrumental. I've been a huge Rush fan in my life; whenever I've heard they were gonna have an instrumental on an album I was so pumped like "YEAHHHH". For us to do "Enigma Machine" I think it's one of the best written for sure, I guess, instrumental really kind of shows the unity and the cohesiveness of the band right now.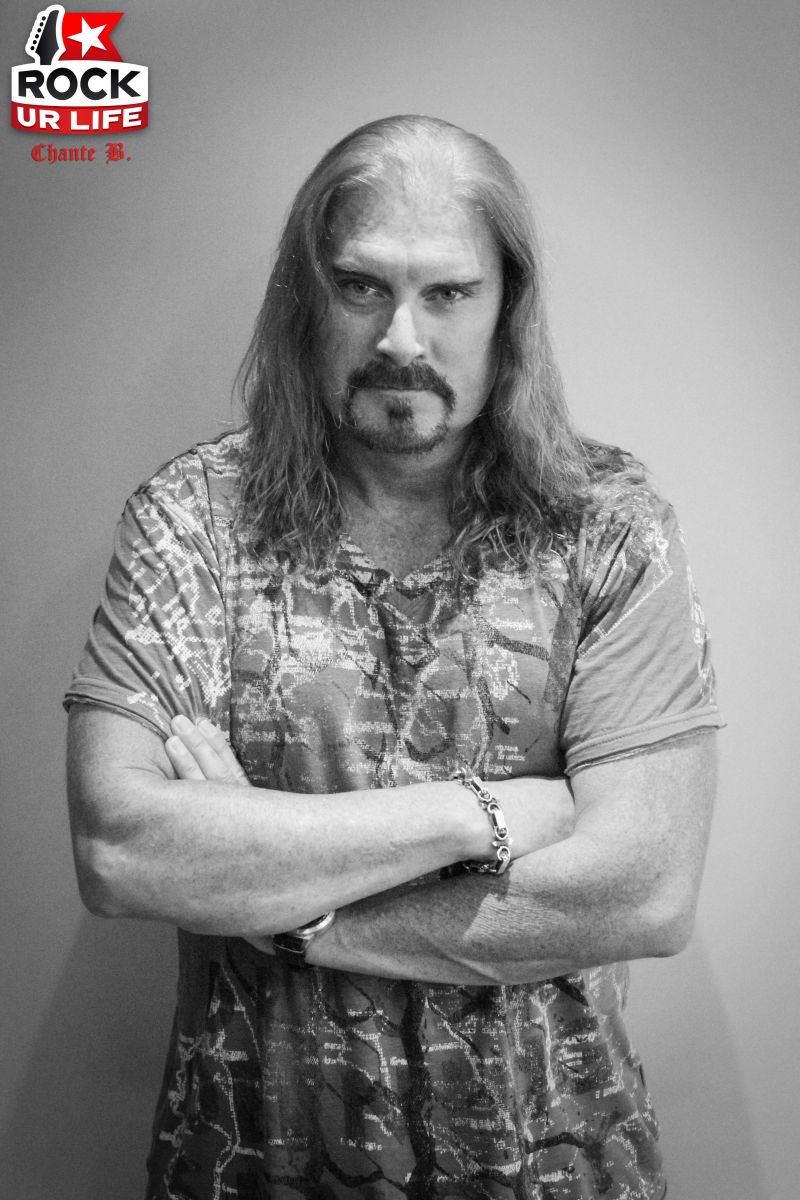 Any message to your French fans?
J : Yeah, every time we've come over, it's been phenomenal. We want to continue this relationship far into the future, we're not ready to hang it up yet, we're still having a great time and that's the thing that we have so much more to say musically so we're looking forward to come back over here for touring and engaging with our fans.
Finally, we are "RockUrLife", so as a conclusion, what rocks your life James?
J : What rocks my life… Jesus I don't know. (laugh) Life! Life rocks my life, just the whole mystery of it, and the whole unexpectedness of it that I can continue to learn as much as I think I might know and I've life through, I'm always surprised every day because I think "oh I wasn't thinking of that or expect that"; so I think it's the unexpected in life that really rocks me.
This is it.
J : Thank you!
Website : dreamtheater.net