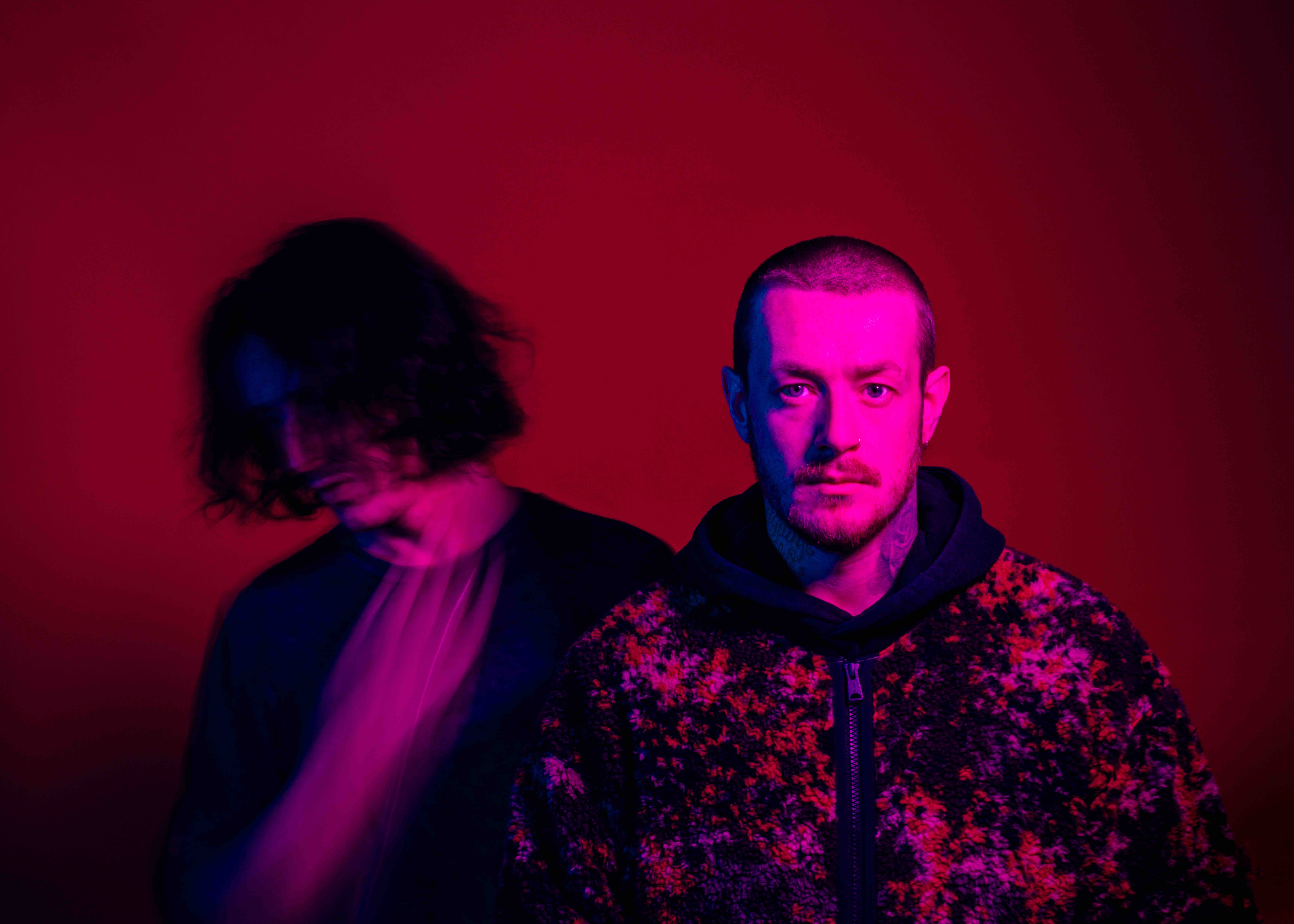 Heart-to-heart conversation with the Veck-Gilodi's brothers James and Matthew from Deaf Havana about new album The Present is A Foreign Land.
The last few years were difficult for you, as a band and as individuals. You almost broke up in 2020. Did you have a back-up plan in the case of calling it quits for the band?
James Veck-Gilodi: I personally did not have a back-up plan, I had no idea of what I was doing. I did not even care at some point!
Matthew Veck-Gilodi: I had no back-up plan either, nothing really.
James Veck-Gilodi: I had a few little things that I was doing: I was writing music and I was working in a studio up north, but it wasn't like I could live off with it.
You had no choice but to go back together.
Matthew Veck-Gilodi: I don't know. It didn't feel like that. It was probably natural to come back together.
James Veck-Gilodi: We did not do it because of that.
It felt like it was the right thing to be together again.
James Veck-Gilodi: Yes, exactly.
You've been fighting your demons during this time so my question is: how are you now?
James Veck-Gilodi: A bit better. It goes up and down. Sometimes it's good and sometimes it's not. But I am getting better, really, I think.
Your new record The Present is A Foreign Land is getting out on July, the 15th. Could you talk to us about it?
James Veck-Gilodi: Obviously when we started recording we weren't planning on making a whole album.
Matthew Veck-Gilodi: We had one song and that quickly became two, three, four five. Twelve songs.
James Veck-Gilodi: It was completely natural as we did not have any plans of making a new album. We were just going to make one song, release it and split up the band. But we ended up, just me and Matty, writing songs. In about three weeks we had loads of songs and even then, we were questioning ourselves about releasing them. But then, we thought we could just continue as it was working.
The themes on the album are basically what we were going through the last few years: feeling alienated, not knowing what our place in the world is.
Matthew Veck-Gilodi: The everyday alienation would be the main theme. The process of writing this album was a mad process because it kind of came out of the blue for us.
Going from writing a couple of songs to recording an album out of the blue meant that you had less pressure than in the past?
James Veck-Gilodi: Exactly. We had no pressure because we did not have a timeline or any restriction.
Matthew Veck-Gilodi: No one expected us or even knew about it.
James Veck-Gilodi: No one knew about it for the first six months so we had complete freedom to do what we wanted. I think it is also why it happened so quickly because there was no timeline imperative.
We work with Mike Horner who is a really nice guy. There was no pressure. It was a completely different atmosphere than what we had before.It did not feel like working, but we worked harder than we ever did on the other records.
The organization was very different: we would wake up, work all day and we would finish the session at around 9. It felt natural and organic.
Matthew Veck-Gilodi: It was the most productive and the least stressful, which is great. It was eye-opening to see that we could work like that and not be stressed.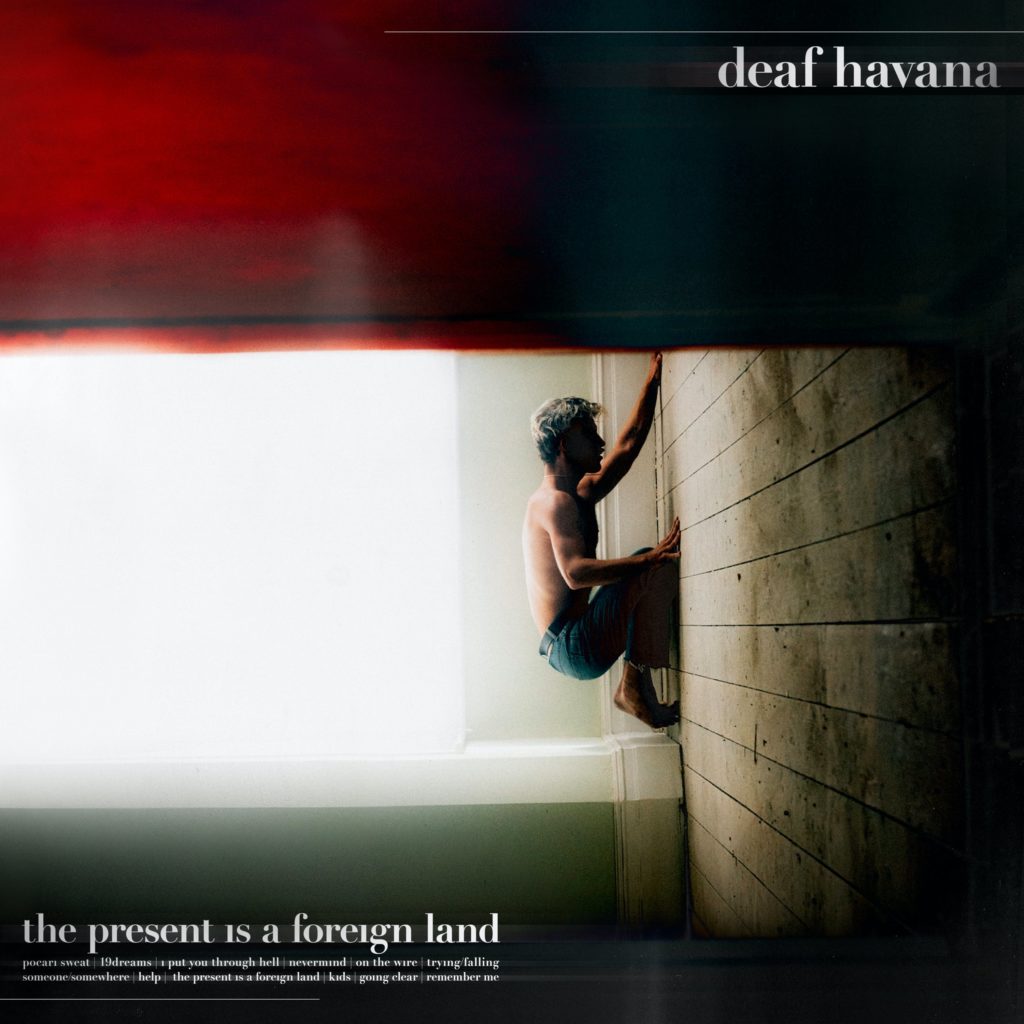 Let's talk about the single "Kids" that has been recently released. Can you talk to us about the single and the video?
James Veck-Gilodi: I've had the idea for that song for years, I think 8 years. I could just never finish this song. There was always this bit that could not fit in our albums. We tried to write it again for our previous album Rituals and it did not work so we just gave up on it.
The demo of this song sounded way more rocky.
In the studio it was one of the last songs we worked on and we realized we had already had enough rock songs. That is why we switched completely and it has synth in it.
It ended up being one of our favorite songs on the album.
For the video, we've had so many people working on the first one that it felt weird. When we received the final video, it did not look that good and it was not what we wanted. So we decided to bring our friend John who is a videographer and another friend, so there were literally two people working on the video.
It was just really simple: they used a crappy camera from the nineties and we just played the song four and five times and that was it.
It is probably my favorite video we ever released because it is so simple.
Matthew Veck-Gilodi: John the videographer has been in our relationships for a while so he really understood what we wanted. He brought more to that song than just a random video.
James Veck-Gilodi: The feeling we had with the first video was that we were just making a video for the sake of it.
James, you said that the idea for "Kids" was at the back of a drawer for 8 years. Is it something that happens often, going back to bits of songs that were left unfinished?
James Veck-Gilodi: Yes, but not intentionally. I don't write things with the idea of putting them aside and come back to it later on. It happened a couple of times on this album.

How have your influences changed over the years?
James Veck-Gilodi: I just stopped listening to music. I don't really listen to music anymore which is probably not a good thing when your job is to write music!
When we stopped talking to each other as it was a negative time, it kinda had that effect on me. I didn't want to listen to music at all, so I gave it up. I don't really think my influences changed. I've always liked everything, I do love any kind of music: really bad pop music, heavy metal. I like everything, apart maybe opera and classical music.
I just listen to less music now.
Matthew Veck-Gilodi: I think that's part of growing older.
James Veck-Gilodi: I don't think so. Hopefully it is a phase, but right now I can spend days without listening to any songs which is weird for me.
You don't feel the need to listen to it?
James Veck-Gilodi: Not really.
Since Rituals in 2018, you've been through a lot of things especially with each other. Did you come back stronger from all that time apart? And did your reunion have an influence on the music you've been writing for the new record?
Matthew Veck-Gilodi: Yes, definitely. I feel that our relationship is stronger, I feel more supportive to James and to him than we've been before.
James Veck-Gilodi: Luckily before we never really argued, it has always been quite smooth. When you don't talk to someone for a long time, you realize what they mean to you.
Matthew Veck-Gilodi: Distance can give a new perspective.
All of this happened also during the pandemic, how did you manage to live during the lock-down?
James Veck-Gilodi: It was a bad situation for everyone and nobody expected to be in this situation at all. But for us, as we don't have conventional jobs, being estranged for days was fine.
Matthew Veck-Gilodi: For me as well. James and I grew up far from towns, in the countryside or in small villages. We grew up used to boredom. Obviously it was weird. But when I spoke to some of my friends that were struggling with boredom, for me it was just normal because it felt like our childhood was.
James Veck-Gilodi: Same for me. Of course it was weird not playing gigs but I adapted. What I do is sit in front of my computer and make music so it doesn't change anything to me. I hate other people! (laughs) No, I'm joking. All jokes aside, it didn't change much for me.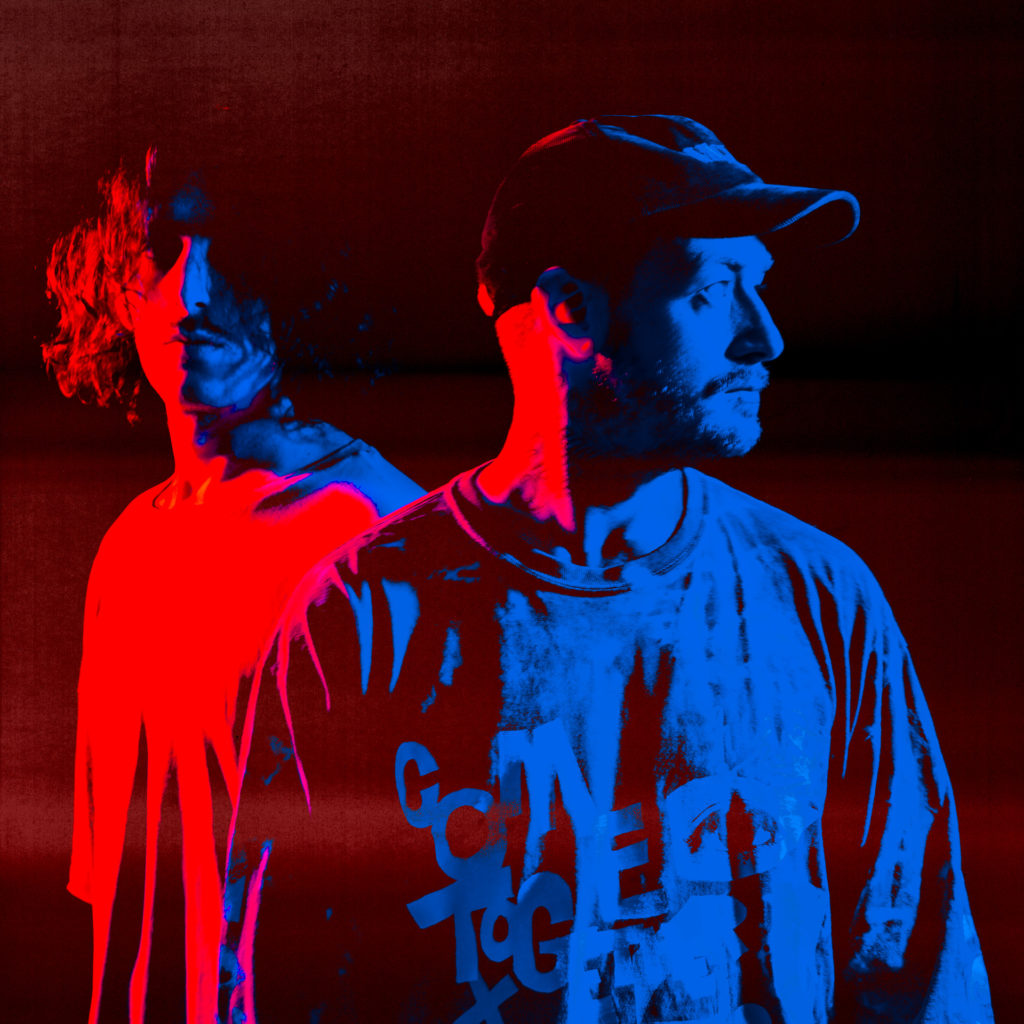 "On The Wire" is the new single coming out. Can you explain the themes around it and talk more about the video that you made for it?
James Veck-Gilodi: The video is made once again by our friend John. They rented a space with a cool video wall for it. It's a very simple video but we didn't need to make a massive video, and we did not have the budget for it. (laughs) We wanted to make it as good as we could with the money we invested.
This song is probably the biggest song we've ever written.
Matthew Veck-Gilodi: If you listen to it over and over again, it becomes so catchy that it becomes annoying.
James Veck-Gilodi: When we wrote it, I think we realized that it was probably going to be the main single from the album and I think it's bigger than any song we've ever released. Fingers crossed for it to allow us to become bigger and travel more. Our main goal is to have more fans in different countries like Germany or France.
I'm sick of that song now because I've heard it so many times but hopefully it will be the biggest song off the record.

What can we expect from the new record soundwise?
James Veck-Gilodi: The first three songs we've released were very different from each other. I don't even know how to describe some of the songs that are on the record.
As we had no record label telling us what the album should sound like, we just did whatever we wanted. There is a huge range of kinds of music on the album: there's a couple of rock songs, more poppy songs, some weird songs that I don't even know what they are. But overall I think it is the best and most diverse album we've ever written and released.
Matthew Veck-Gilodi: Definitely yes.
James Veck-Gilodi: It sounds like a mixture of all our previous albums in one album, but better.
Matthew Veck-Gilodi: I agree.
Last but not least: As we are RockUrLife, what rocks your life?
Matthew Veck-Gilodi: Probably my cat! She's great. My cat and food is probably what rocks my life.
James Veck-Gilodi: Probably cooking and eating.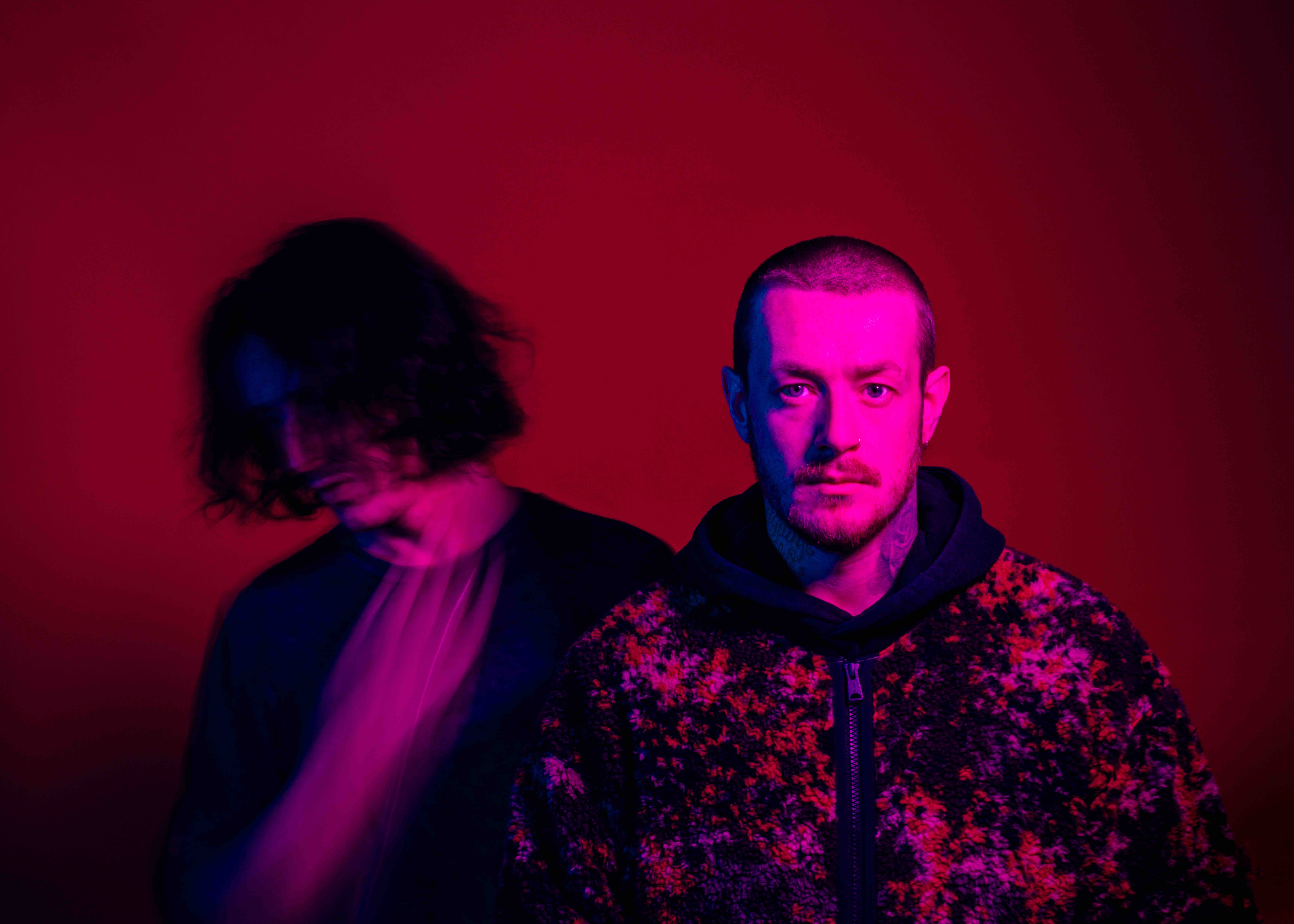 Website: deafhavana.com