A month before their comeback in France for a show in Paris, RockUrLife met James Veck-Gilodi, singer and guitarist of Deaf Havana, to chat about the new album.
How are things going on now, since you've changed your label?
James Veck-Gilodi (vocals/guitar): It's definitely working now. Before we had a publisher and a record label, all in the same thing, it was a company called BMG, so they kind of didn't looked after us. You need these two separate things to really concentrate properly, so now we have a separate label and a much smaller company, like we're probably the biggest band on it. But they really care after us. We have actually more freedom, it's much more nicer being on an independent record label than being in a major record label.
Did you think about starting your own label?
James: Maybe at one point in the future but not yet. I think we're not big enough, that we have to reach maybe a higher platform. But yeah that would be cool!
Your album "All These Countless Nights" was supposed to be released a year ago. So why all this wait?
James: For various reasons really, About 3 years ago we fired our manager and we realized that we were £60 000 in debt, so we kind of had to spend like three years making this money back. So we almost split up. Like we almost didn't want to be a band anymore, but then I started writing again and we recorded this record. That's why it took so long, because we just kind of realized that we were in a lot of debt
We heard that the band wasn't in a good mood. Were the debts the only reason? How did the album happened?
James: The debts were not the only reason. It's like the first thing we found out and basically we had a lot of people working for us who weren't really working for us. They weren't really doing what they should have been doing. We kind of got a bit annoyed, what is the point of doing it if you guys are not even gonna help us out so. We almost fell out on each other as well, we kind of drifted apart, but luckily we played a few big shows and paid back the debts so we've started to write music again, fell back in love with the band.
The band was created during your school years. You see each other everyday. Is there any fight from time to time?
James: We're actually very lucky like we actually don't fight that much, we get on really really well somehow. Because like you said, I'm friend with a lot of bands who aren't necessarily that good of friends with each other. But we never fight really and we also love the music so much, it kind of is the main thing. But yeah we're lucky in the fact that we don't have a fight really.
With all those events, how do you picture the future of Deaf Havana?
James: I hope that we could progress, and not face bad periods like we just had. I'm happy as long as I can do music and live from it without having to work somewhere else, I think it kills creativity. And obviously play in bigger areas, be on tour with bands we love. And I hope that one one day we could headline a festival but that's still a dream. But if one day, the band dies, I'm probabably going to make a huge, disgusting gangsta rap album! That would be amazing.
What has inspired you to make this album?
James: I have a lot of different tastes in music, I would say The Smiths, The Cure, Kings Of Leon obviously, but for the guitars, Deftones, because they have the best guitars's tones ever to me! For the lyrics, Mark Kozelek from Sun Kill Moon, he is one of the best writers in the world.  
You've played with bands such as Architects and You Me At Six. Is there a dream band which whom you want to play? Or have you already done it?
James: We played with Placebo, and I love them. We played with Bruce Springsteen which is pretty mental. But I would love to turn with Kings of Leon, I really like them. Then I'd like to play with Deftones cause it's like one of my favorite band.
When you play festivals with bands like these, do you try to meet those bands to promote yourself or are they just unreachables?
James: We played with Foo Fighters during the Reading Festival in England. That was cool! And The Cure as well, but when we played with Bruce Springsteen my brother met him and said he was nice! But during big festivals, they have their own areas, they do not mix with the little bands, the scums!
Would you like to be that kind of band?
James: Not really. This is not the way I love music, but if one day it happens I'm not sure to keep the same speech.
To finish, our website is called "RockUrLife", so what rocks your life, James?
James: Obviously music, music rocks my life and… Cooking! I'm obssesed with food, it's like my second passion!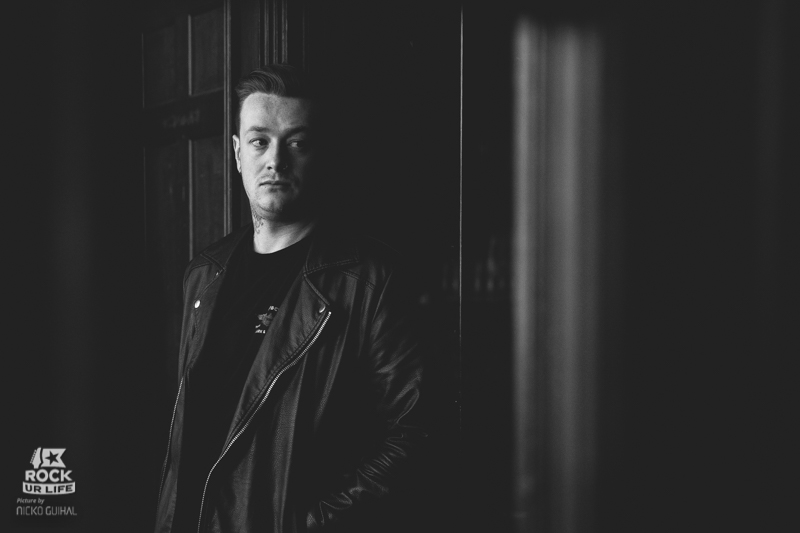 Website: deafhavanaofficial.com