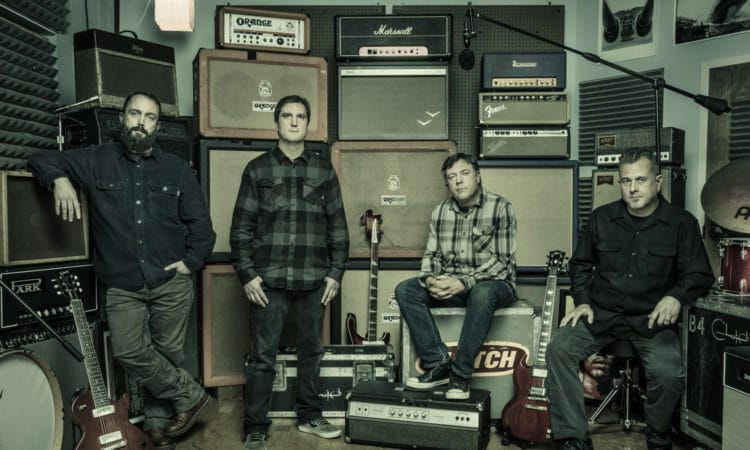 You know your day at a festival will be awesome every time you see Clutch on the bill. That's the kind of day we had at Hellfest plus, we got to meet Tim and chat a little bit! Lets roll!
Hi Tim how are you?
Tim Sult (guitar): Great, doing great!
It's your fifth time at Hellfest. Which memories do you have from your previous gigs here?
Tim: Most of my memories at Hellfest are, every time I walk of the stage, I feel like it's the greatest show we've ever played! It's probably my favorite festival to play.
Over the years you're playing larger venues in Europe and France too. Audiences are wilder and wilder. Are you surprised? What's your feeling about it?
Tim: We're definitely very very happy about it. It took us a really long time for some reason to really get things going in Europe, the way we got them in America. And it seems like these days Europe has surpassed America as far as our crowds grow. You know we're just happy to have been playing music for so long and you know the fact that some people are hearing our music for the first time and want to come out and see us, making a trip to venues somewhere in a middle of nowhere. Artistically it's very rewarding. That's for sure, it's life affirming actually.
With a few months since the release of "Book Of Bad Decisions" (2018), how do you find it?
Tim: I still like the album. I think it's awesome, I love it. I love playing every song from it as well. It's a lot of songs. (laughs) And we change our setlist every night so sometimes I have the tendancy to try and put many songs from the new record. Some fans are pleased, some die hard fans aren't pleased with too much new material. Put the fact that we have 15 new songs doesn't help us making setlits, it's harder. And now we've recorded a few cover songs as well so we're slowly releasing those. Basically we have to many songs. (laughs)

How do you elaborate the setlist for a gig then?
Tim: Back in the early days we used to sit around and make setlists together but we got sick of doing that so we just do one member a night and usually it's made four hours/1 hour before the show.
Your albums are even better within time. Once it's out, it's so dense that's it's hard to get all of it quickly. Just like wine. (laughs) Do you agree?
Tim: I feel the same way about the Beastie Boys "Paul's Boutique" (1989) album. There's always something new to listen to it.

I'm definitely happy that other people have that kind of feeling. I mean I'm too close to the music myself to really look at it like that but a lot of times when I hear old Clutch's stuff, that I didn't really liked or appreciate, I really like them more these days.

But these days, with short attention for people, it's hard to get that much music yes.
A word about your videos. Who's coming up with the ideas?
Tim: We work together with this guy Dave Brodsky, he's done a ton of great videos, a lot of metal videos. Dave is super easy to work with and he lives not to far from us and he's willing to spend time and make great videos. He had a hard time back in the early days, making videos was really really expensive. The budget for a video was like 25/50.000 dollars but technology has changed and it doesn't happen any more. We're happy with the results and we got to wear makeup and act. (laughs)

You recently announced "Weathermarker Vault Series". Are those fresh music or past demos? What's the occasion for?
Tim: We just did it to try something else. It's just something different to do. It kind of almost feels like putting out full length album right now in the music industry is kind of a waste of time. We go out there and play our news songs right away. For example those on "Book Of Bad Decisions" we've been playing for years before even releasing them on a CD. And doing it this way, we could write a song and if we like the song we can just go and record it and put it out right away. It just feels like a fresh new way to release music for us. Somthing we've never done before.
Are you already planning the next record even with a busy schedule this year?
Tim: Yes we have new material and we'll continue what we've always done during time off. We get together and come up with as many as ideas as we can possibly can and hope for the best.
You also have a new edition of your Earth Rocker Festival. How things are?
Tim: It's technically the third Earth Rocker Festival. It's great, it's really fun. It's not exactly Hellfest. We don't have showers but it's great, it's growing and we're happy to be able to book bigger bands to play with us on the festival. Last year we had Black Label Society, we have Killswitch Engage this year, so it's a nice afternoon in a west Virginia field. You're in west Virginia, come on out!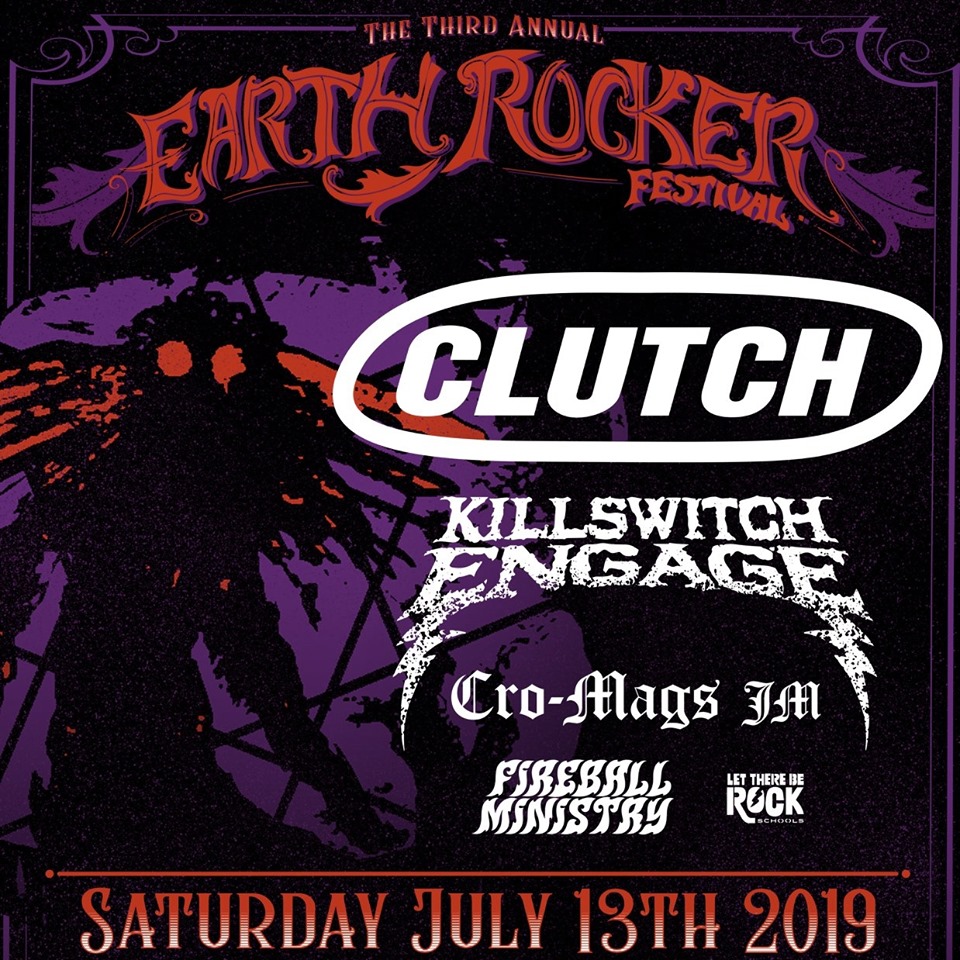 Do you want to grow the festival or keep it small?
Tim: We're always up for growing. We just take it easy and see what happens. The guy that owns the property is really great, really easy to work with. And oddly, it's only 8 miles from my house. Of all the club shows I've ever played in my life, I've absolutely never played here where I live. So it's nice to play close to home too.
Are there any young bands you listen to or like?
Tim: I won't say they're young but I love Municipal Waste, I love these guys. I love their party vibe. Again, not new but Graveyard and we're having them on our next European tour. I love those guys, they're great. But as far as super new stuff goes, let me see. Yeah I've been sitting around listening to Judas Priest, UFO on Spotify. I'm almost 50 so. (laughs) I could check my Spotify! My kids listen to new stuff out there. (after checking his phone) Yeah I've been basically listening to nothing but old stuff. (laughs)
And our last question: We're "RockUrLife" so what rocks Tim from Clutch's life?
Tim: What rocks my life? Just the fact I got to go out and play awesome festivals in Europe. That's pretty most the greatest thing ever. I mean I grew up with a lot of these bands, I was a huge Slayer fan. Before Clutch, when I was in high school, I was a huge Anthrax fan so I have no complaints about this, sharing stages with those bands who are a part of my life. Tonight we got to stay, so I'll won't miss them!
Website: pro-rock.com