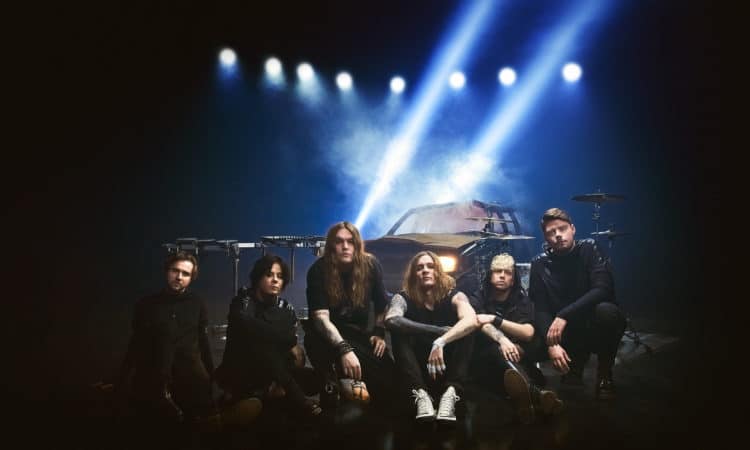 Finland gave the world a taste of its violent pop at the Eurovision Contest with the band Blind Channel. With their nice 6th place and their great show, the band is conquering new fans everyday. RockUrLife got to chat with Olli Matela, their bass player to discover this metal band.
Can you tell us ow it was to be like growing up in Oulu (Finland)? Do you still live there?
Olli Matela (bass): It's great! Finland is a cozy country with cold winters, short summers, and cold waters. But it was a great, very safe, environment to grow up. There's like a really big rock scene and big rock bands have come from here. So, of course it affected our childhood and who our idols are. It had an impact on how we see music and rock music in general.
Rock and Metal music are quite mainstream in Finland, and Scandinavia. It's easier to have access to big bands and maybe also easier to dream big? Lots of Finnish bands have been successful, did it impact the way you approach music or the way you dreamed about music?
Olli: Yeah. We saw our likes being big in the world. They are from the same place that we are. So, it's like, I don't know, maybe you can feel like a little better and be a bit prouder or at least know that it is possible to be like them. To become a big rock band and come from a small country like Finland?
Did you ever doubt that it would be possible? Did you always know for sure that you would be successful?
Olli: It has always been our goal to be a big rock band and tour the world all the time.
Does this dream affect your sound? You mix a variety of music. You have some hip hop vibes, you certainly are big Linkin Park fans, you have some touches of power metal. The result is catchy and quite mainstream for metal music.
Olli: We call it violent pop. It's like pop music, but with rock attitude. We listen to rap and pop songs and other artists. And they have a big influence on us. But we love the raw feeling and the very rock n roll vibes. In the end, it's a great mix.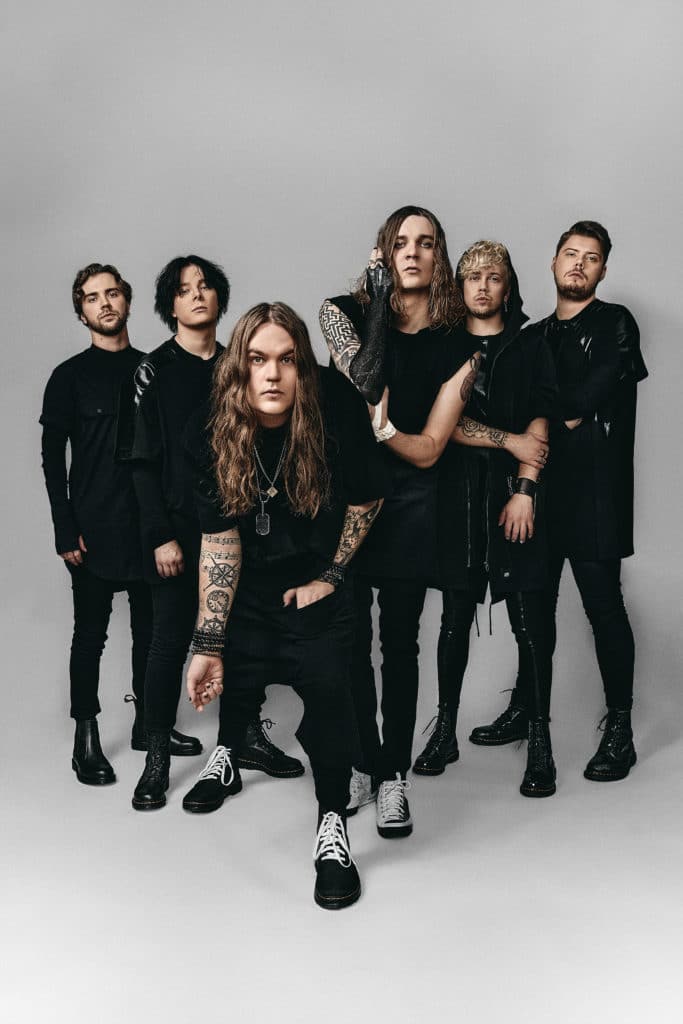 And how did you decide to bring this raw feeling to Eurovision? For us French people it feels surreal to have a country sending out a metal band.
Olli: In Finland, we have this qualifying contest. It's called UMK. New Music contest in English, I guess. The pandemic hits in early 2020. We had nothing to do, all the shows were canceled. It might sound crazy, but we thought we should try to get to Eurovision because it was the only show that was not going to get canceled. So, I guess we made it that the experience was great. But the Eurovision was never a contest for us. Like, we wanted to be ourselves and represent our own music. Our own message. And yeah, I guess people liked it.
You made quite an impression. Great show, using fires and videos. You really took possession of the stage. But we were wondering if everything was live. It sounded like only the voices were live.
Olli: Yeah, the voices were live, but the instruments weren't.
Was it frustrating for you?
Olli: No, no, I was focused on the dancing. Having a good time. We tried to make it as lively as possible. We love live shows and live shows are very, very important to us. So, we wanted to make it feel like a real live show. We wanted people jumping around on stage. It's always like that with us. It's a little bit of chaos.
How did you create the visual aspects of the show? Did you get some support? Or was it all from you?
Olli: We got really good professional help from the national radio station in Finland. They produced the initial contest and are really good at what they do. They were really helpful to us because we've never done like, TV productions before.
What about the song "Dark Side"? Did you write it for the Eurovision or was is a title that you wrote before?
Olli: The first demo was born in early 2020 when the pandemic hit. We were at our rehearsal place, and we wanted to make a song about the frustration, like throwing our middle fingers in the air. Like, why is this happening to us? Everybody has like bad times in their lives, and all they want to do is show the middle fingers up in the air and scream. It was for those moments.
What are the immediate benefits from taking part in the Eurovision for you? Was it a bold move in terms of "rock credibility"?
Olli: A lot of new fans and they are really great; we love them and can't wait to meet them when we are on tour. We have a new album coming up. It's like a really good booster in our career. In Finland, I guess the whole music industry is 50/50 about the Eurovision. Some like it and some doesn't. We thought about the credibility risks and decided to just be ourselves and rock.
And the new album, when will it be released? Did you start working on it or is it still a project resulting from you signing with Century?
Olli: It's going to be out next year, in 2022. We make new songs all the time. No matter if we are on Eurovision, at home or in the middle of pandemic. It's almost ready.
What can we expect from the new record?
Olli: It will follow the steps of "Violent Pop" (2020). You will find out when it's out.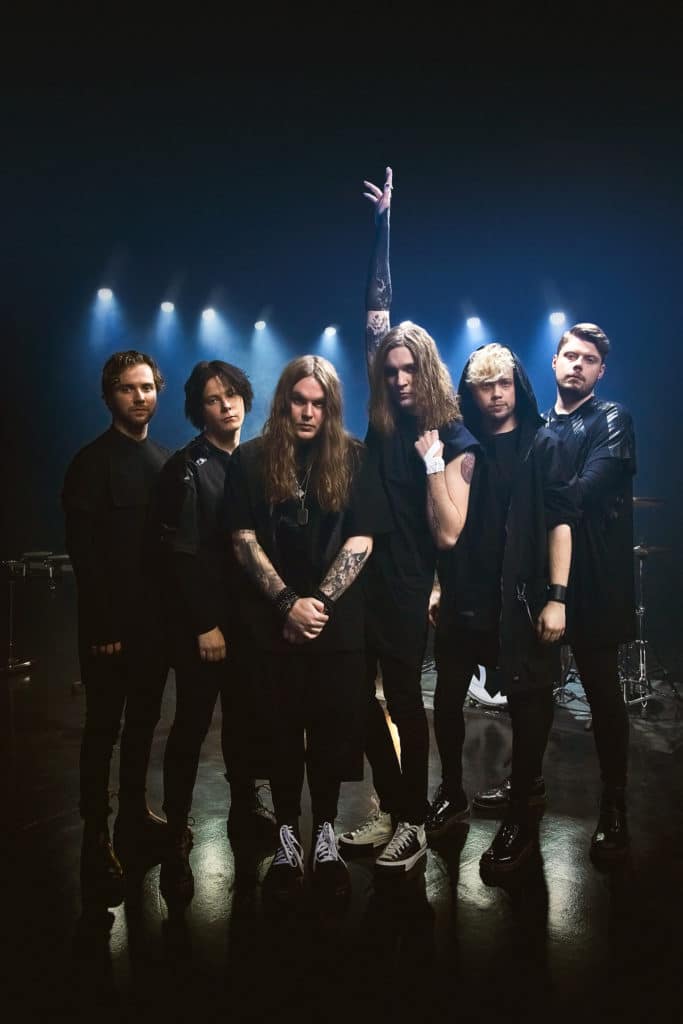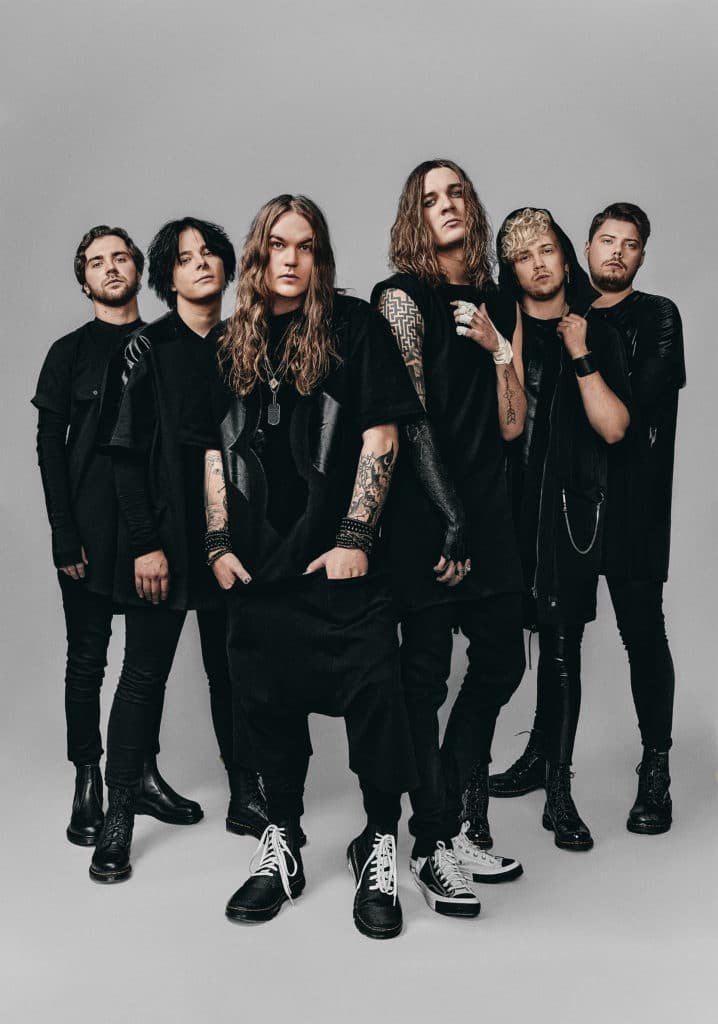 And what about your cover of "Left Outside Alone" from Anastacia? It's not something that we would expect from a rock band from Finland.
Olli: Yeah… we heard the song on a Spotify playlist, and we thought that we could make a great cover out of it. We've done some songs like that before, like with Ed Sheeran or Macklemore. Those are fun projects to do. The crowd loves it during the live shows.
Yes, but Ed Sheeran or Macklemore are recent artists, Anastacia was a surprising choice.
Olli: Yeah, I used to like pop music but with rock attitude. Anastasia is rocking out pop music. She could have been a rock singer.
She did a duet with Celine Dion to cover "You Shook Me All Night Long" by AC/DC.
Olli: No way! I'm gonna check that out right now!
So, what would be greatest achievements for you and the band?
Olli: Just being one hell of a big rock band and tour the world. We want to make an impact in rock music and on people. The generic like rock n'roll dream. And we always want to be ourselves during live shows. And of course, we want to get the production as big as we can have like really, really great energetic, violent pop show. People are going to enjoy the shows.
And to conclude this interview, as we are "RockUrLife" what rocks your life, Olli?
Olli: What rocks our lives? Live shows and touring. We miss it so much; it's been so long that we've been on stage. We have a concert coming soon in Finland. We can't wait to play again. It will be great.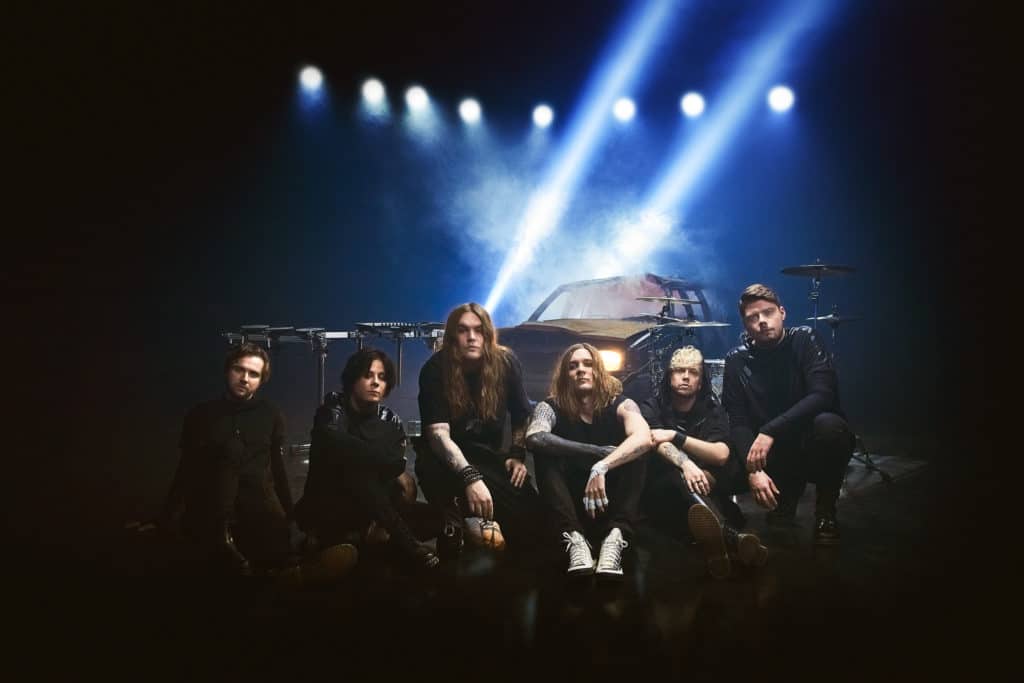 Website: blindchannelofficial.com